Running a gallery space, marketing and promoting artists and envisioning successful exhibitions is a labour of love based on an inexhaustible passion for the arts and creative expressions. It is beyond exciting to connect to people who create magic behind the scenes and are invested to provide a platform to uplift artists and push the boundaries of curation and management. Tucked in the heart of the Austrian city Graz, Bakerhouse Gallery is committed to this important work of successfully nurturing a community of talented emerging and mid-career artists with a unique visual language and fantastic skills.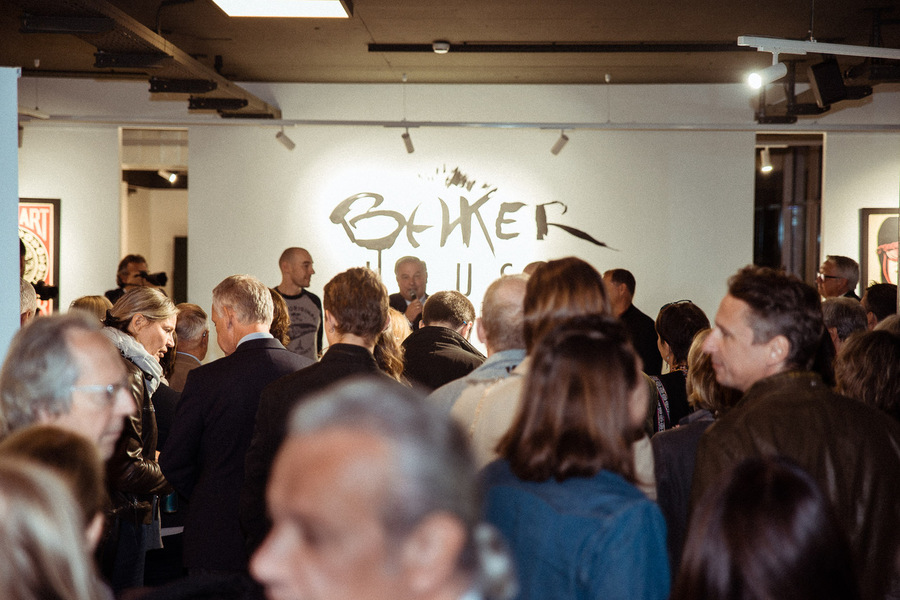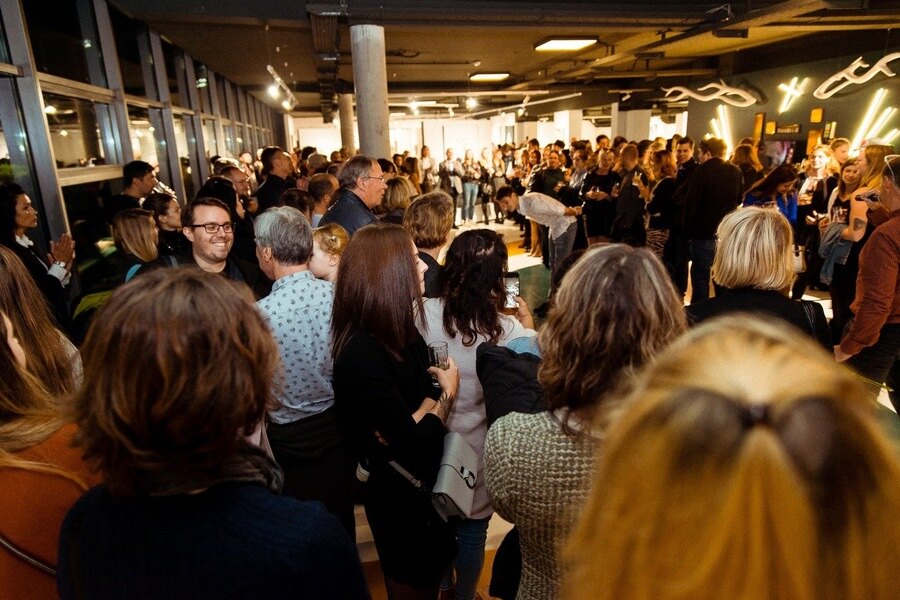 What started as the studio space of urban artist Tom Lohner quickly evolved with the successful management of Klaus Billinger into an over 12.000 sqft big gallery and the opening of a second branch in Berlin. As the biggest urban, contemporary and street art exhibition space in Austria, Bakerhouse Gallery features diverse and immersive showcases with groundbreaking and visionary concepts and line-ups. The space hosts artists like Banksy, Shepherd Fairey, KAWS, Invader and Mr Brainwash and represents an impressive community of creatives like Tom Lohner, Feromontana, Josef Florian Krichbaum, Carola Deutsch, Patrick Hughes, Peter Kalkhof, Marion Rauter, Tamara Kolb, Florian Satzinger, Dagmar Beyer and Jörg Döring.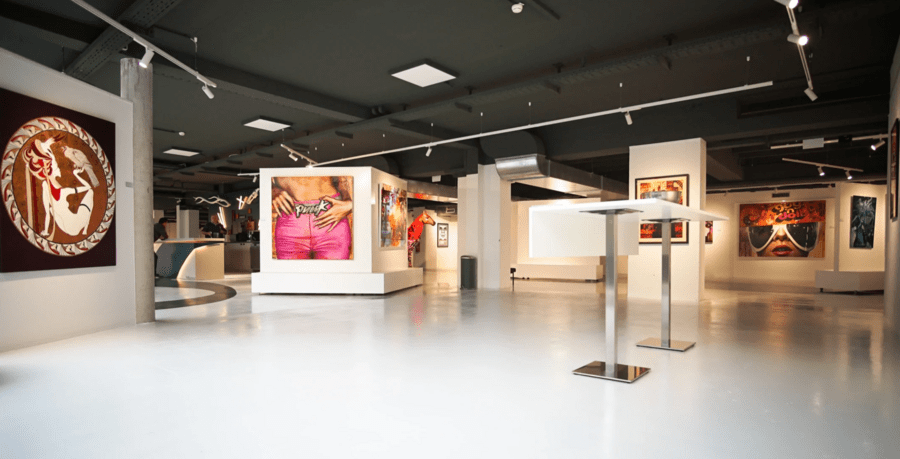 Of course, for many, all this growth and progress would be enough to relax and enjoy the comfort of the existing achievements – for the team of Bakerhouse Gallery, this is not enough: Their vision is to achieve more international recognition and establish representations in different cities all around the world. Bakerhouse Gallery – coming to your town in the future!
Exclusive Interview with Bakerhouse Gallery
When did you start Bakerhouse Gallery? What is the story behind the space?
Bakerhouse Gallery was founded in 2017 by the two of us, artist manager Klaus Billinger and the painter Tom Lohner, in the heart of Graz, Austria. Above the 450-year-old Imperial & Royal Bakery Edegger on the third floor, we took our baby steps into the art world with a 120 sqm exhibition space.
Klaus Billinger, who managed Tom Lohner, quickly recognized the idea of expanding Tom's working space into a gallery. The initial idea was to sell Tom's work through a Tom Lohner gallery up front, while the artist could work in the back part of the space, but as Tom's art pieces sold out quickly and with the number of clients increasing, they could sell more than art was produced. This sparked the idea: Why not scout for other talented artists and start a gallery.
It didn't take long – two years and several crowded and packed exhibitions later – we were looking for a new space and found it in the meatpacking district of Graz. Located at Herrgottwiesgasse 125, we are proud to now have over 12.000 sq ft for the best art experience possible. While still striving to discover the most talented emerging and mid-career artists, we focus on contemporary artists who bring excitement and appeal to the table.
The next logical step in 2020 was the establishment of a second branch. With the help of Hans-Joachim von Helldorff, Bakerhouse Gallery Germany found representation in Berlin.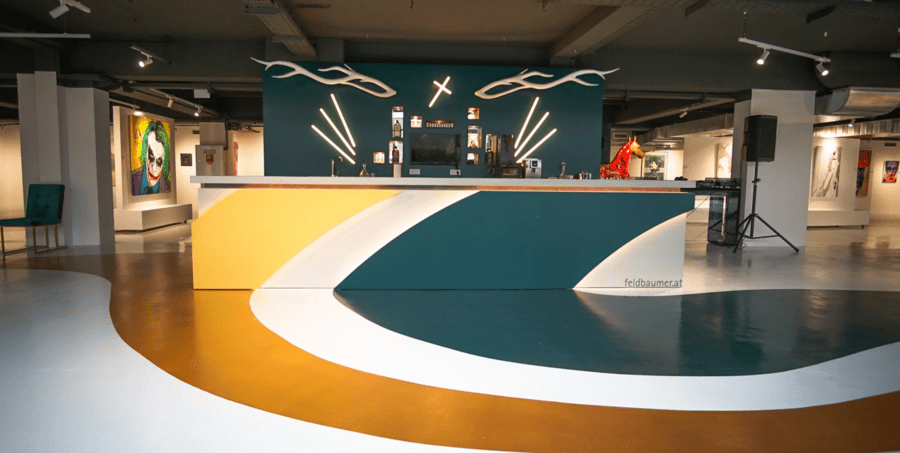 Do you have a focus when it comes to the art you feature and the artists you work with?
We chose the art we show and the artists we represent by subjective, intuitive feelings. We can only sell what we totally feel for, and luckily this also intersects with our client's desires. Primarily we represent figurative art that is executed in unique ways and has a certain edge.
Concerning the artist, we only work with artists we can rely on; the atmosphere within the gallery's 'collective' is a very positive one. Most artists know each other, and communication between them and the gallery is steady and fruitful.
What do you love the most about having a gallery space?
Of course, we love to be surrounded by constantly changing inspiring artworks, probably the best working space environment one can wish for.
We love creating different environments with every art show we curate. One of our USPs is the movable walls we present art on, which appear in various sizes and are easily manoeuvrable around the large space we have, changing the gallery's setting for our guests.
How do you navigate the pressure of handling exhibitions, artists, marketing and everything that comes with having a space?
If you love something that much, work quickly mixes with fun – or the other way around; therefore, we often put in the extra hours making each show or art convention a unique experience. As mentioned before, we luckily mostly work with artists we can rely on, creating a good workflow for all of us; this comes, of course, with an organized two-year schedule – it is vital to have a plan – and it lies on the verge of magic to still be flexible if spontaneous opportunities arise we need to go after.
We are a great team; everyone has their position and knows what to do. This, of course, helps a lot. But probably one of the most exciting things we are allowed to experience is scouting for new talents. As in most galleries, we also receive a lot of artist portfolios. We actually encourage new artists to send out their work, how else do you appear on the radar of potential exhibitors. We then try to provide constructive feedback to each one of them. But then, very rarely, we discover something extraordinary, maybe at an art fair or somewhere else – someone with a unique style of her*his own – something that blows us away. We almost always know in that second if we can sell it or not. That is when we take on a conversation with a potential new artist – introducing them to the Bakerhouse gallery universe.
What are your plans for the future? Where is the journey of Bakerhouse Gallery leading?
Our vision is to continuously be the leading gallery for Urban, Street & Contemporary Art in Austria. We already have our gallery representatives in Berlin, London and Dubai, and we will soon open locations in these cities too.
Further, we will cooperate more deeply with museums and public-relevant institutions to show and create artwork from our field – it is our mission to spread beautiful and meaningful art to the public and the majority of people who haven't yet gotten in touch with the genre we are in. Hopefully, we can also inspire them, as artists and their works have inspired us to this day!
Bakerhouse Gallery Social Media Accounts