Off the catwalk and into the galleries of Legion of Honor, a San Francisco museum whose collections span 4,000 years of ancient and European art, Guo Pei: Couture Fantasy spotlights China's first couturier in a bold new fashion. The exhibition is the product of one brilliant designer and her couture house employing four hundred dedicated artisans – but their creative output could easily be the work of a team of four thousand. With an abundance of hand-embroidered fabrics, beaded bodices, unique materials, and matching shoes and jewellery, each individual ensemble could be the life's work of a master craftsperson. The sheer scale of detail and diversity of the pieces present is an overwhelming tribute to a perfect marriage of imagination and skill.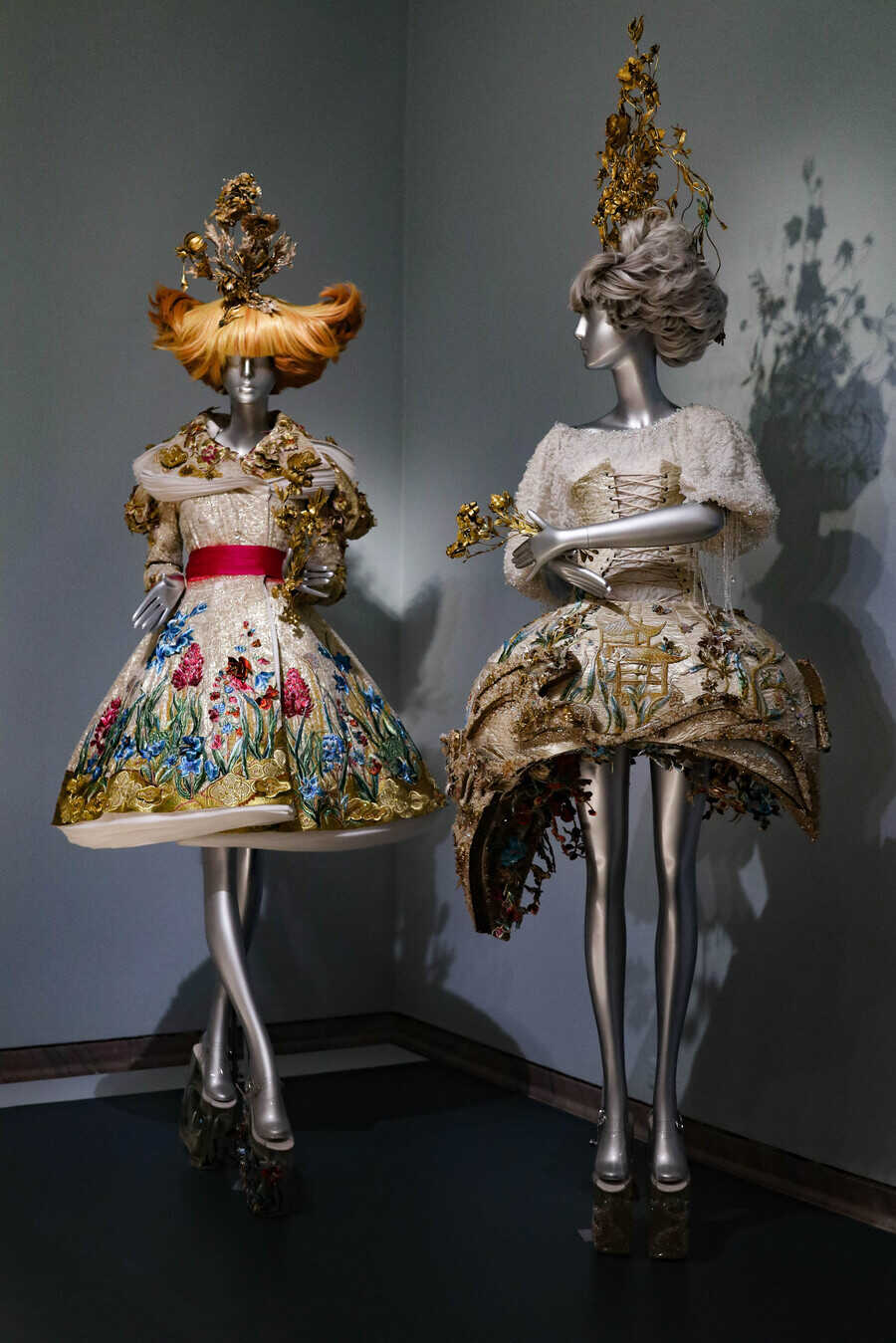 The traditional craftsmanship in my work provides a connection with history. It gives the work a much deeper legacy – a sense of inheritance of times past, and in carrying it forward. In the future, I hope that people will see it as a footprint of human memory.

Guo Pei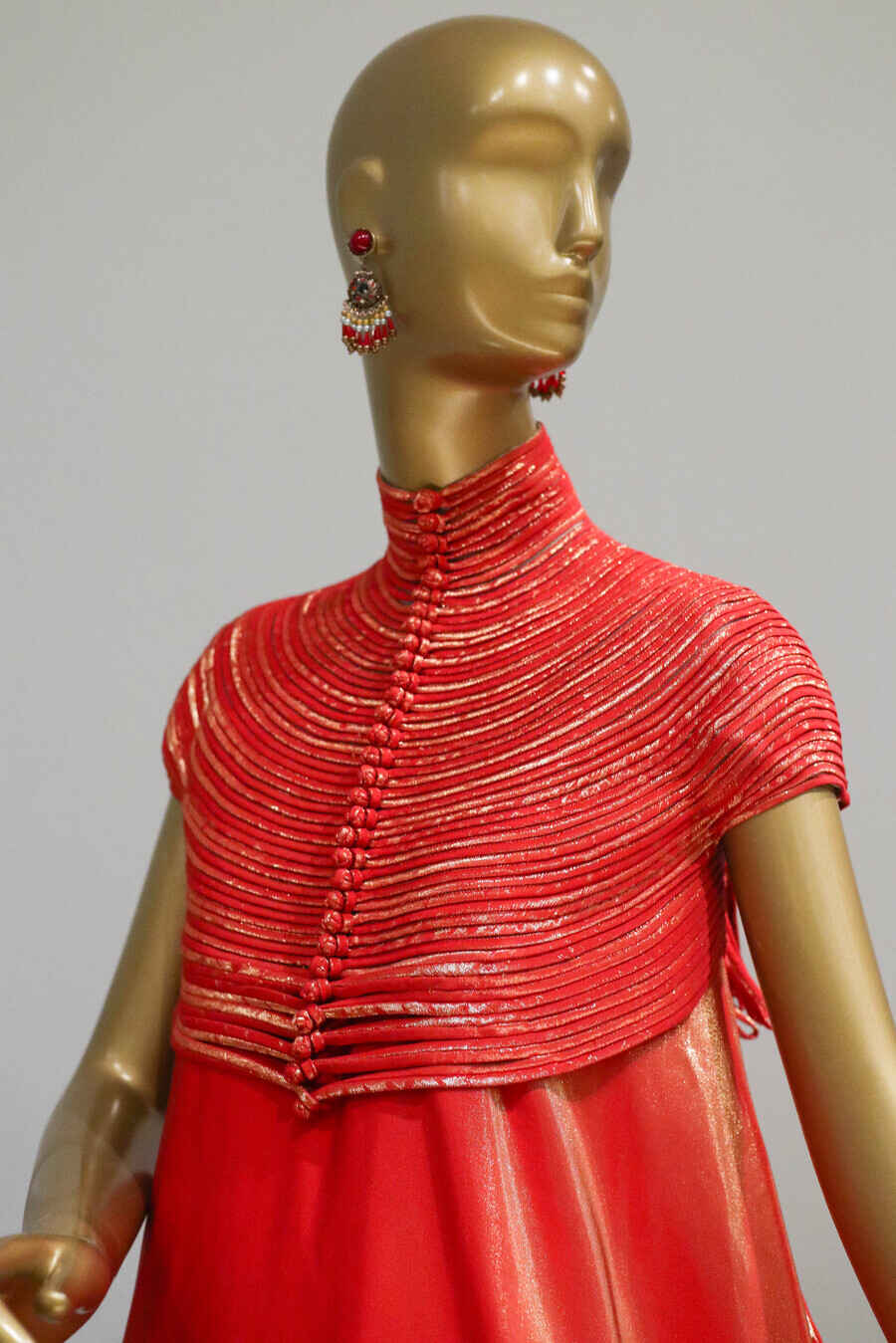 While the wing of the museum set aside for Guo Pei's prolific body of work is a feast for the imagination, the garments displayed alongside the museum's permanent collection take on a life of their own. It would be easy to spend an afternoon wandering the special exhibition, without stepping foot into the museum's other galleries, but to forgo the permanent collection would be to miss out on half of Guo Pei's design story. Set against backdrops of medieval tapestry, a wood-panelled drawing room filled with antique furniture, and even a 15th century Spanish palace ceiling, Pei's couture ensembles interact visually with the museum's collection in ways which draw out new elements from both the gowns and the paintings, furniture, and sculptures that fill those hallowed halls.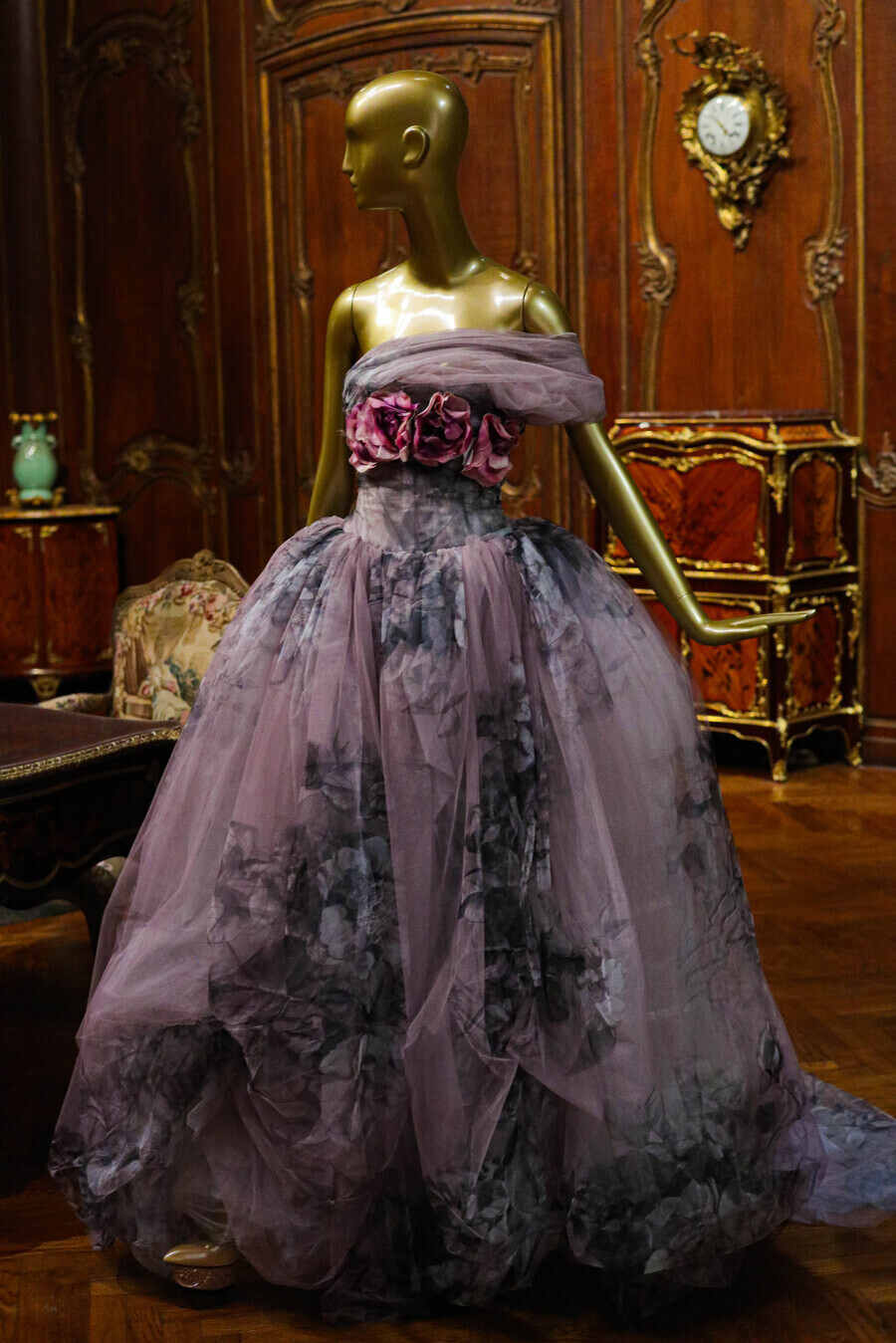 I use the weight of the clothes, the height of the shoes, and the unwieldiness of the dress to represent the inner strength and confidence of a woman.

Guo Pei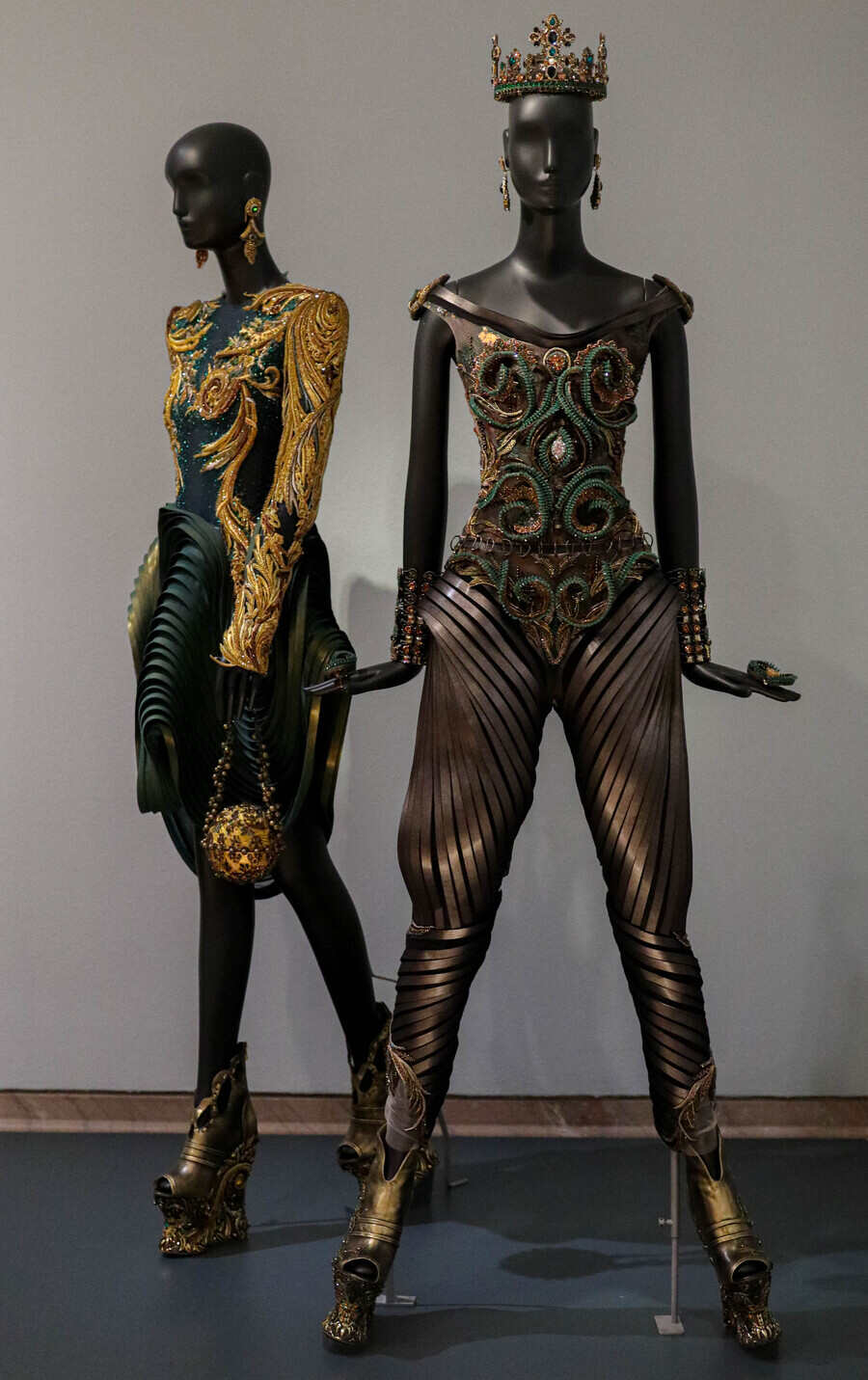 The exhibition includes pieces from collections spanning the past twenty-years of Pei's career. From looks inspired by the holy history and feeling of the Himalayan mountain range to architectural gowns embroidered with skylines to pieces influenced by the women the designer envisioned living in China's Forbidden City during the Quing Dynasty (1644-1912), each gown, crown, and even shoe, tells a story. Intermingling with the history and stateliness of the masterworks housed at Legion of Honor, this exhibition is breaking new ground for couture fashion and giving Guo Pei's work the museum-sized runway we didn't know we needed but now cannot imagine doing without.
Guo Pei: Couture Fantasy
On View Through: September 5, 2022
Museum Hours: Tuesdays – Sundays | 9:30am – 5:15pm
Legion of Honor Museum
Legion of Honor Museum | 100 34th Avenue, San Francisco, CA 94121 | (415) 750-3600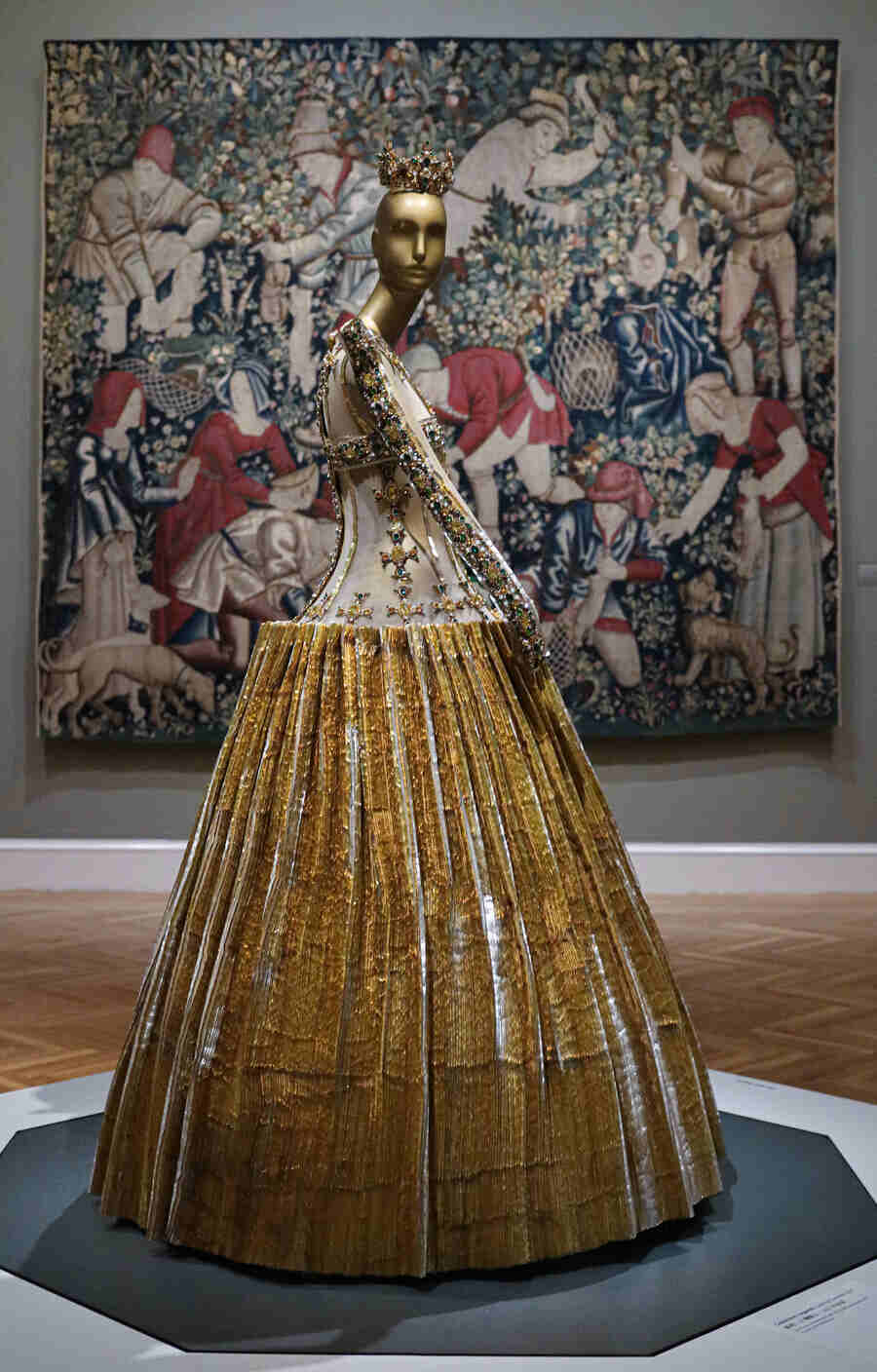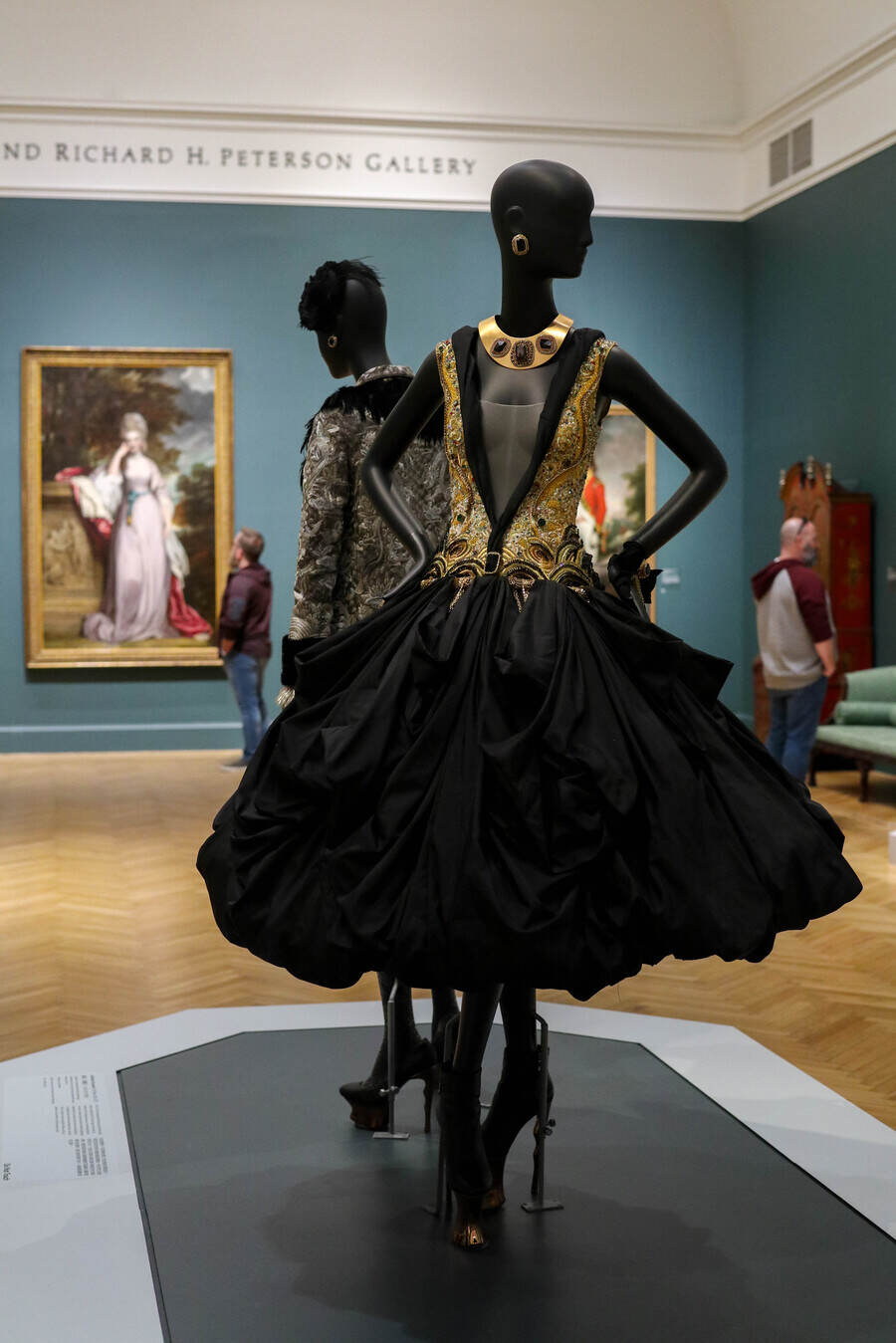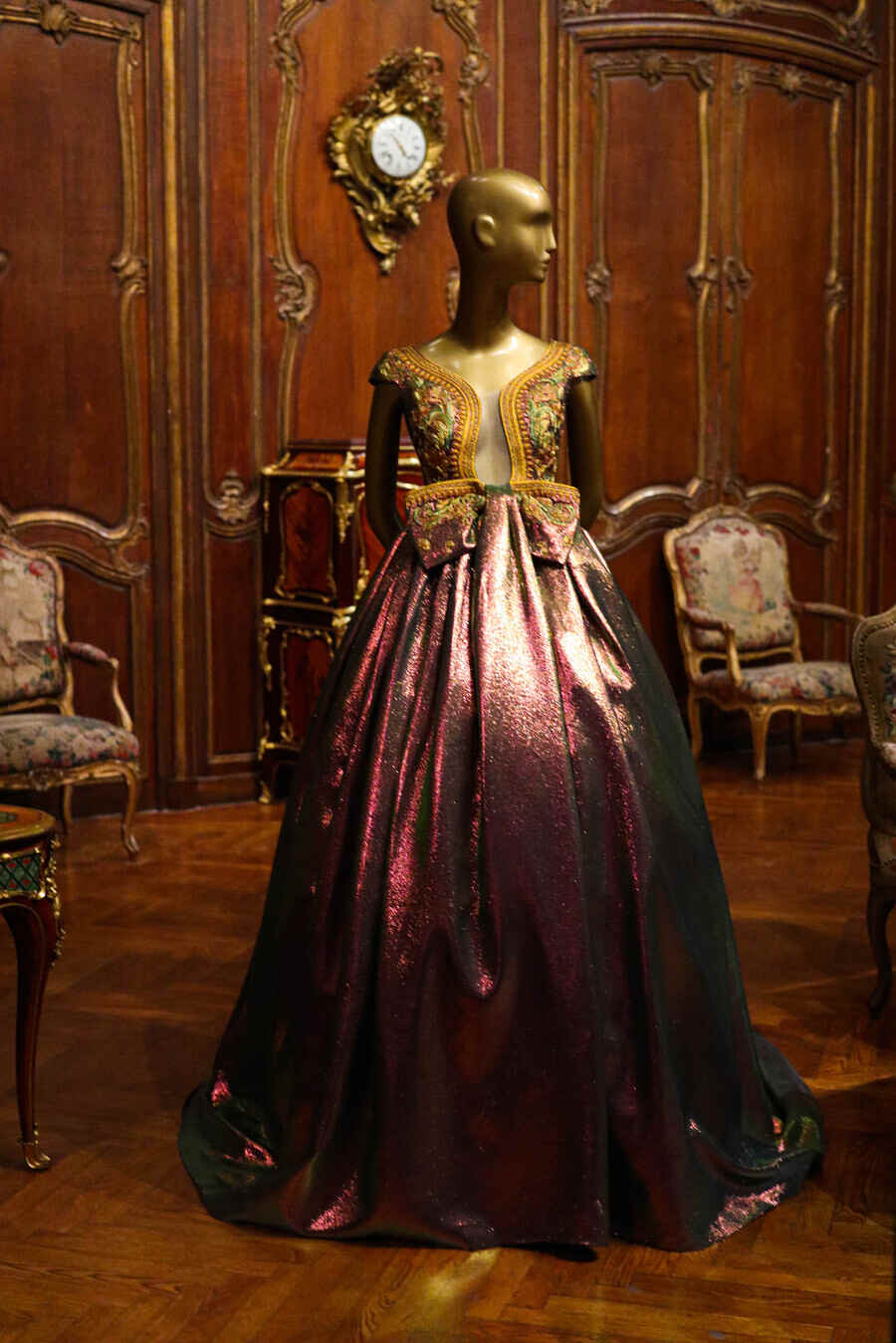 Guo Pei Social Media Accounts
Website | Twitter | Facebook | Instagram
Legion of Honor Museum Social Media Accounts