Mark your calendars because this Saturday, Modern Eden Gallery invites you to join them for the opening of Lacey Bryant's exciting new solo exhibition, "We Shall All Be Kings". Imbued with nostalgic tones and elements of nature, this captivating collection allows the viewer to retreat into each thought-provoking narrative.
Come along on the adventure…beachside, countryside…something wonderful awaits you. With gentle brushwork, playful vibes and hues in shades of warm, earthy autumn and cool, muted winter, join Modern Eden Gallery in celebration of Lacey Bryant and her incomparable creative vision.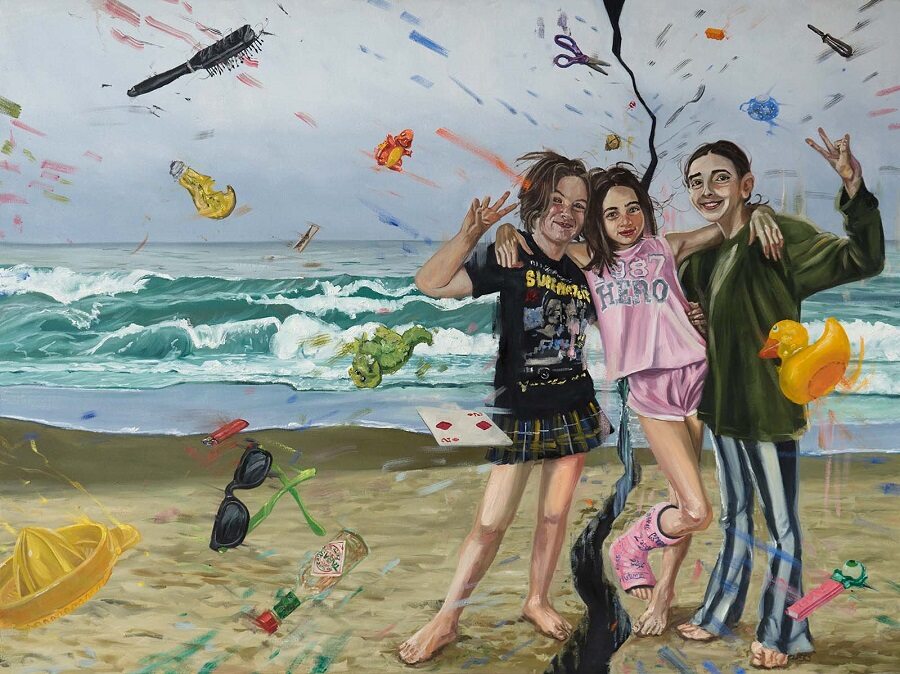 Lacey Bryant, "We Shall All Be Kings"
Opening Reception: Saturday November 6, 2021 | 6–9 pm
Exhibition Dates: November 6–December 2, 2021
Modern Eden Gallery
1100 Sutter Street | San Francisco, CA 94109
For press inquiries or sales, please contact Modern Eden Gallery Director Kim Larson at [email protected]
General Information, please email [email protected]
Modern Eden Gallery Press // We are pleased to present the latest gallery solo exhibition of oil painting by Bay Area artist Lacey Bryant.
In this collection of scenes from a dream – of a dystopian future – the landscape is barren, overgrown, littered and disheveled. Peaceful scenes of reclaimed nature contrast with ominous skies and flooded buildings. Surreal elements blur the line between reality and fiction.

The mostly youthful figures that wander through the majority of these scenes act out a range of emotions from despair to denial. They can embody the childish behaviors which we often don't outgrow and our willful ignorance in order to continue the party.

The children are accusing, mocking and hopeful. Tricksters and witnesses to destruction. Resilient and disobedient, they display a defiant optimism in the face of an uncertain future. Making the best of a bad situation and a game out of the end of the world.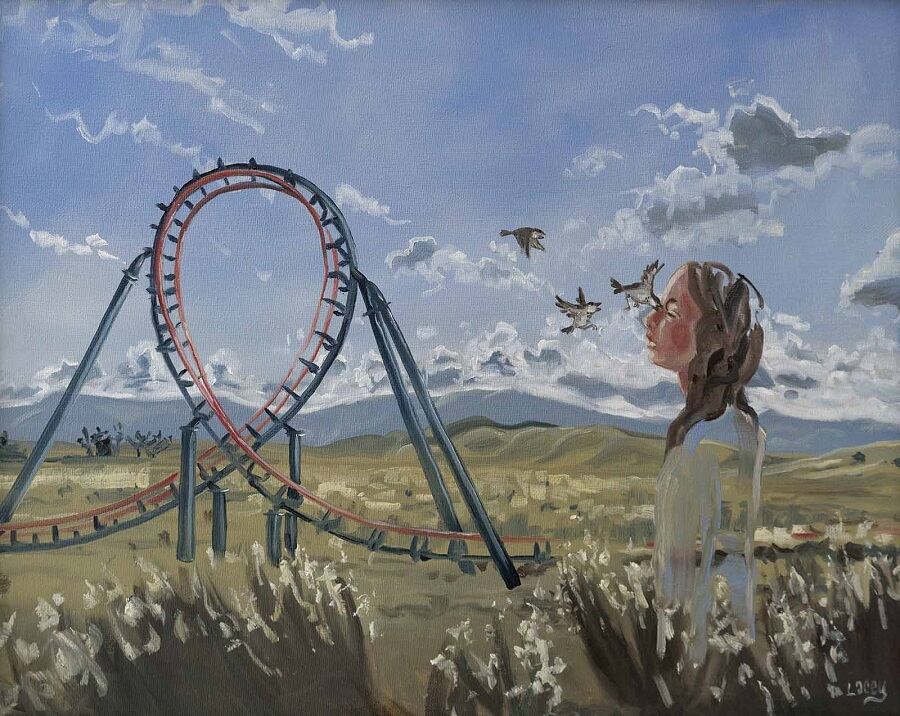 About the Artist // Lacey Bryant lives in the SF bay area where she paints almost every day. Her expressive oil paintings capture haunting narratives between her subjects. Characters inhabit a realm of strange, nostalgic sweetness with undercurrents of darkness and mystery. Lacey created The Slow Tarot series and tarot deck published by the gallery in 2019.
Modern Eden Gallery Social Media Accounts
Website | Facebook | Twitter | Instagram
Lacey Bryant Social Media Accounts