Needle-felting is a technique that you don't come across too often. Well, if you prefer an art gallery over a craft fair of, course. Yet there's great beauty to be found in this technique, and a perfect way to show you is by introducing you to Zoë Williams.
Zoë Williams is an artist from New Orleans, currently living and working in New York City. In 2008 she started having dreams about animals. In her first dream she encountered a white rabbit and decided she wanted to take the images from her dreams into art. When you look at the creatures she creates you'll realize there's a thin line between spiritual dreams and nightmares. Although the felt animals may appear cute at first, there's a deeper layer of mystery and creepiness when you look a little bit closer. If you'd like to see more of Zoë's work, make sure to check out her website or follow her updates on Facebook.
Enjoy the short documentary on Zoë by David Cory at the end of this post if you'd like to know more about her work, technique and inspiration… it's definitely worth your time.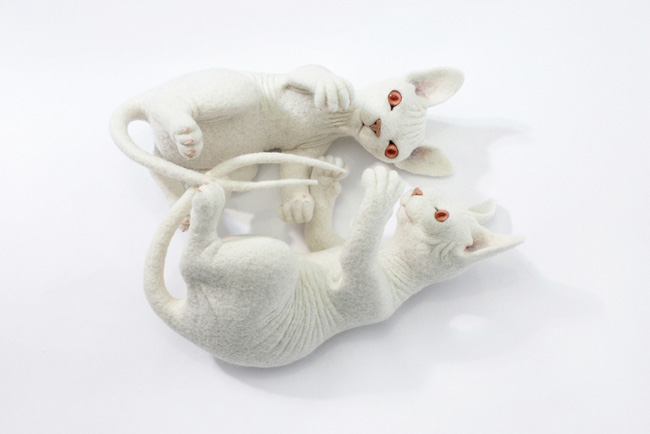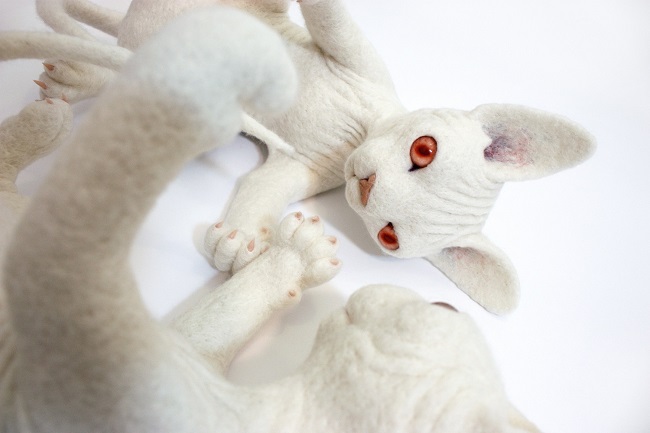 'Romulus & Remus'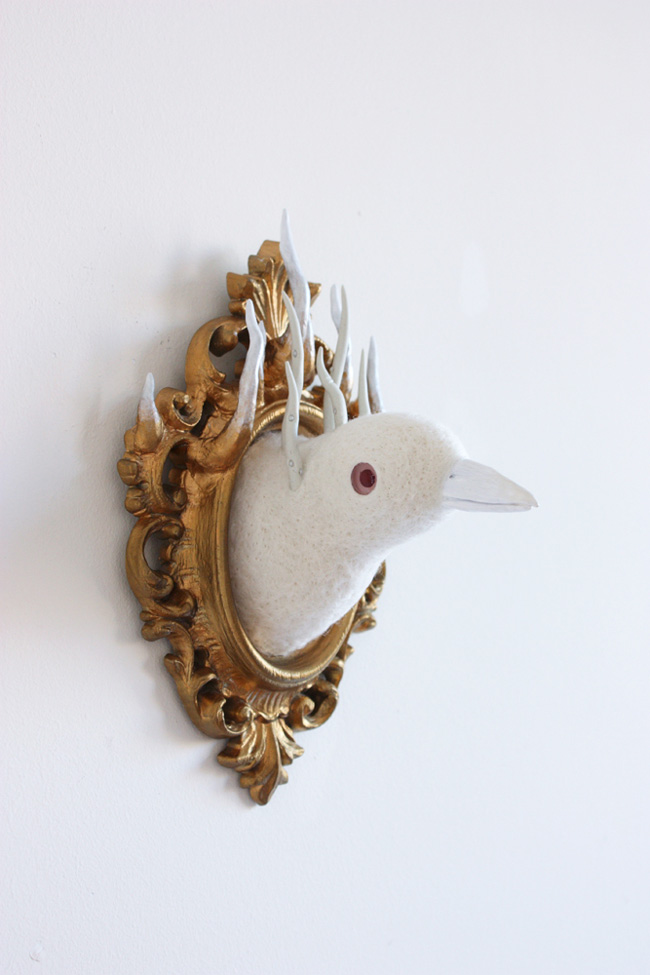 'Into the Abyss: Part I (Mirror)'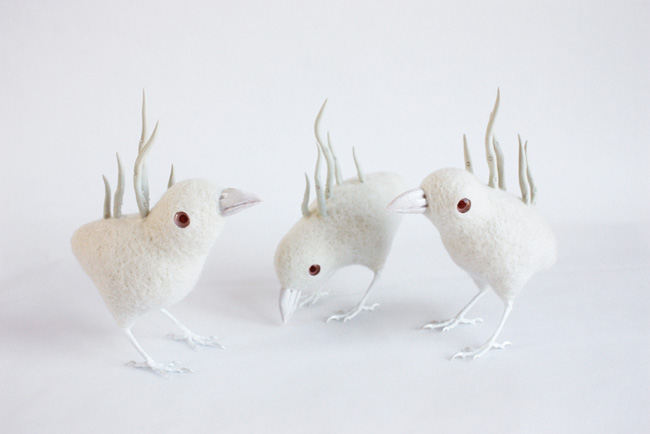 'Into the Abyss: Part II (Legion)'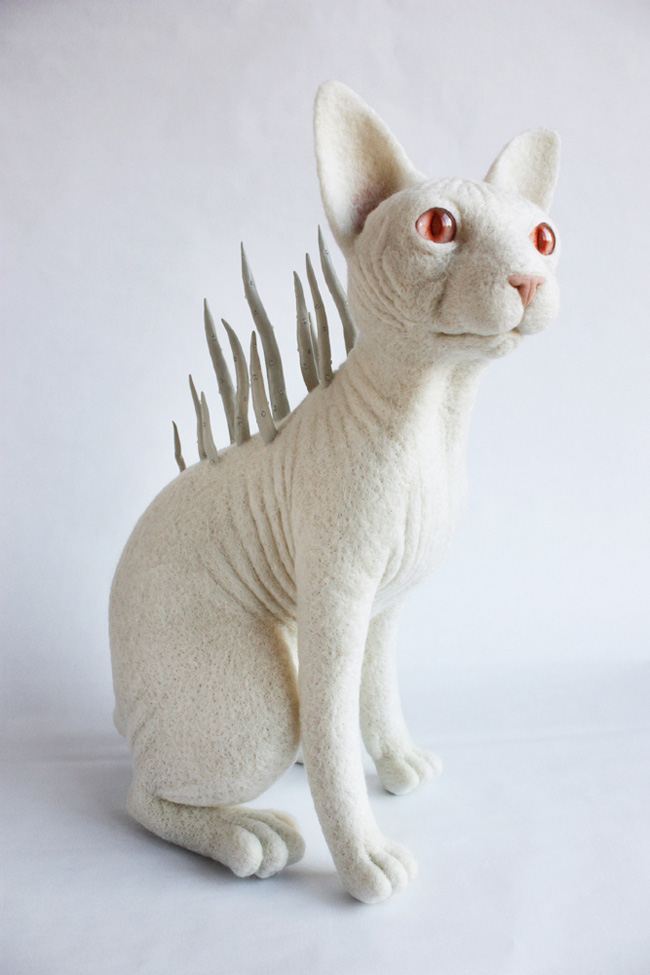 'Into the Abyss: Part III (Shadow)'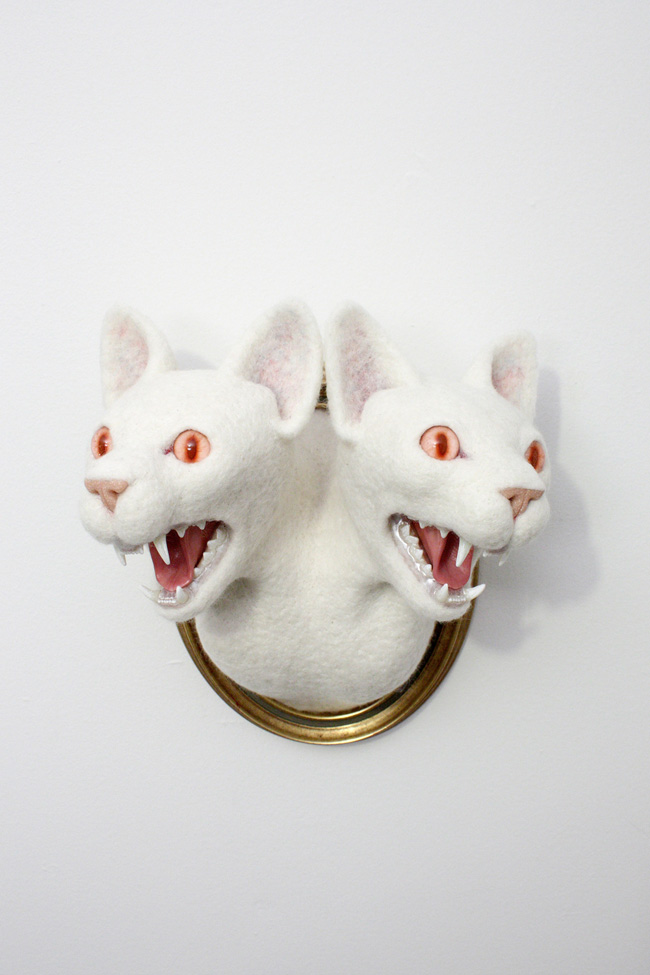 'The Hydra'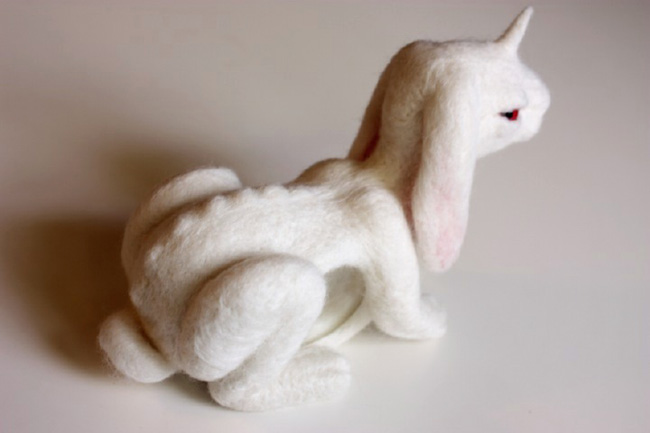 'Skeleton Keys'
'Genesis'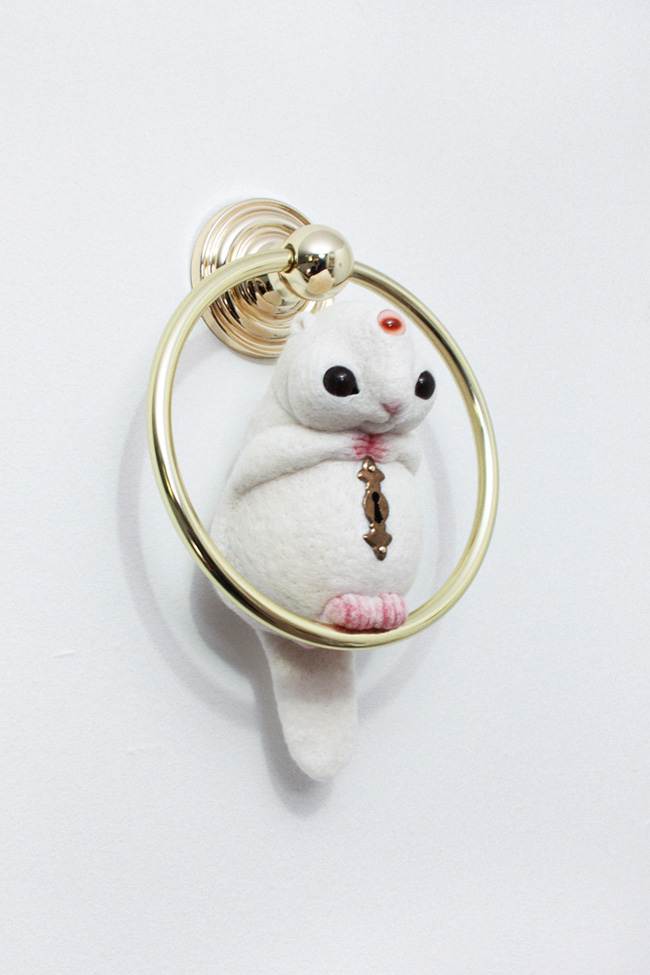 'Momonga'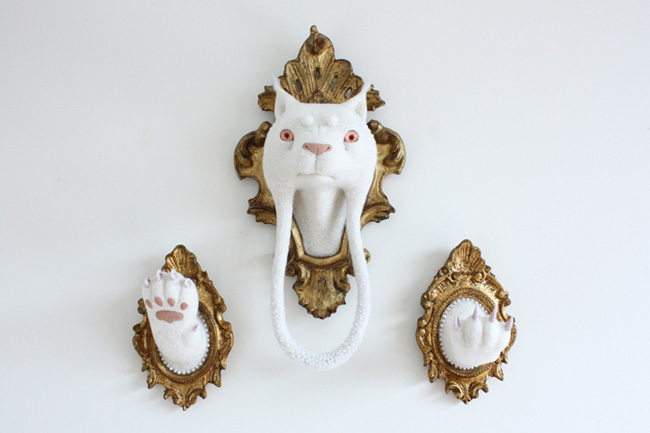 'Conciliator'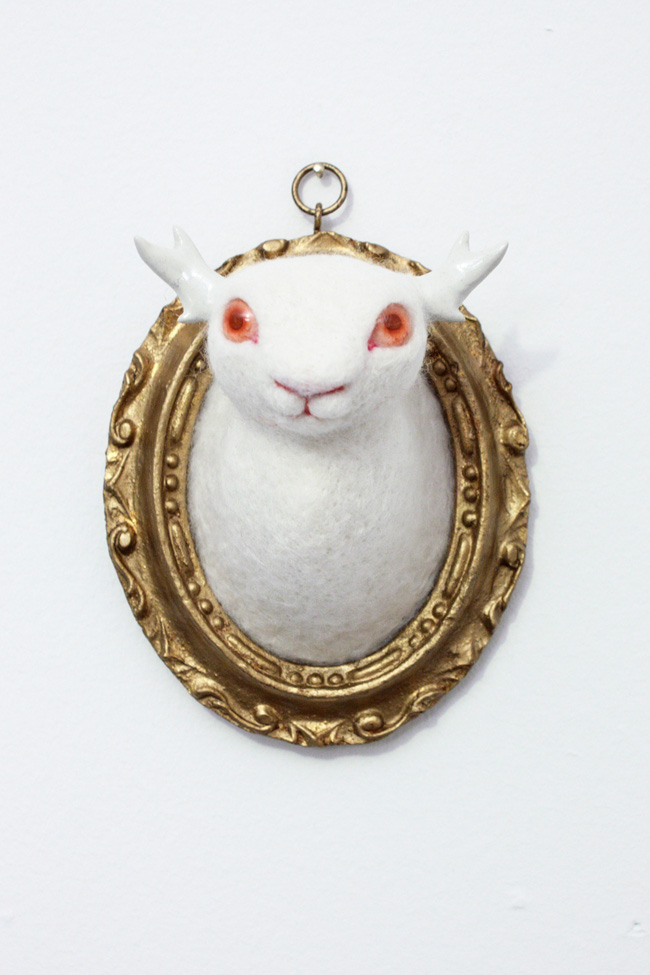 'Deerlets'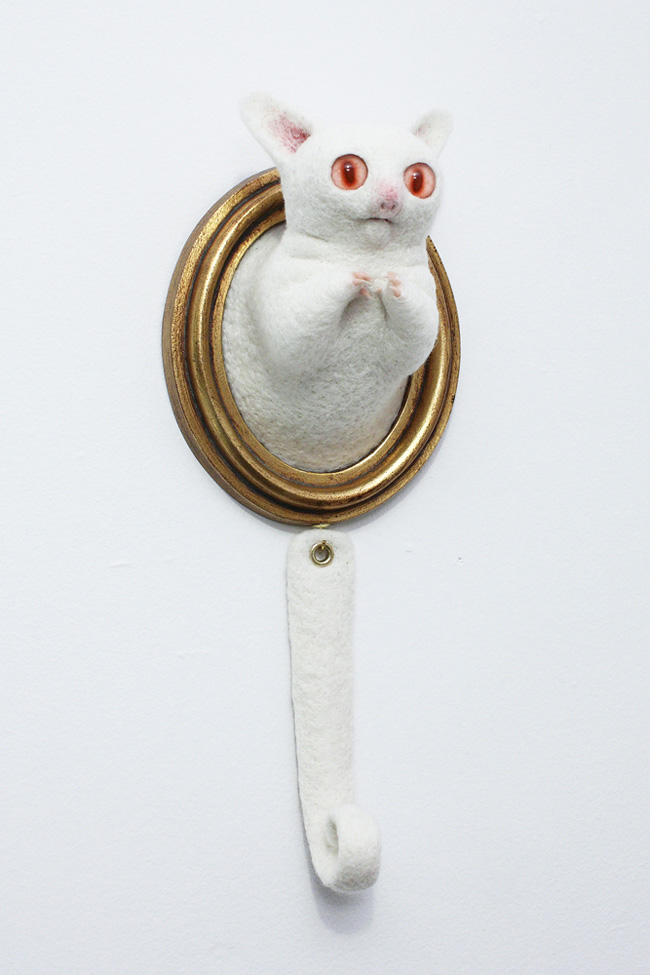 'Nagapie'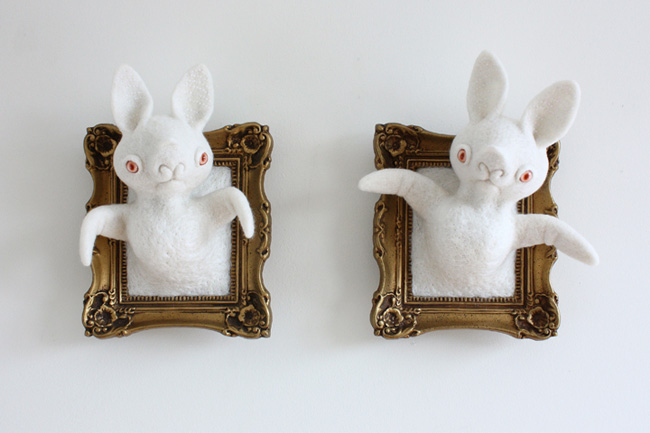 'Luna & Ova'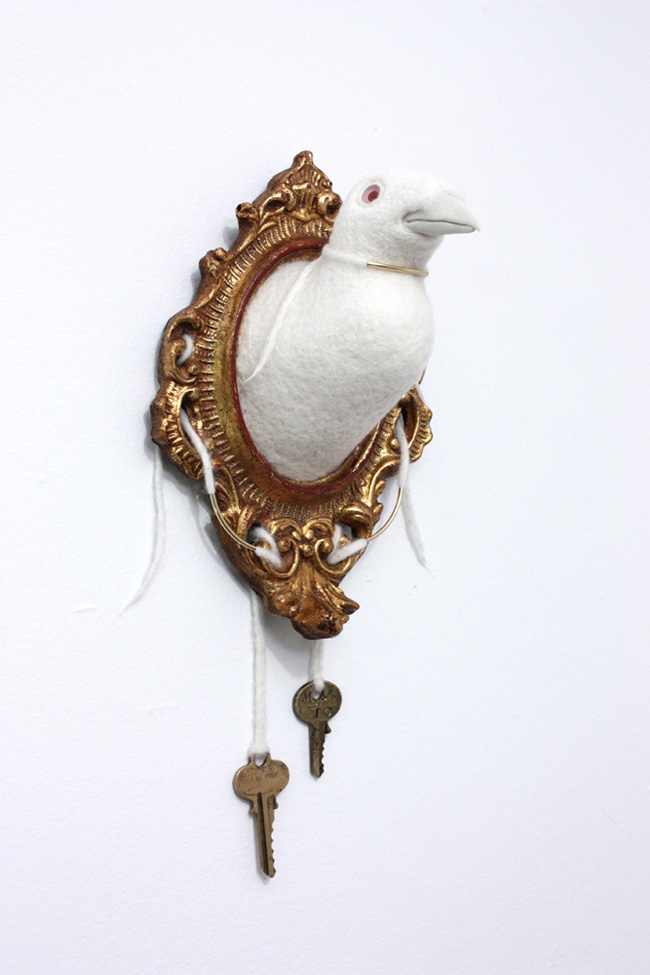 'Sorrow'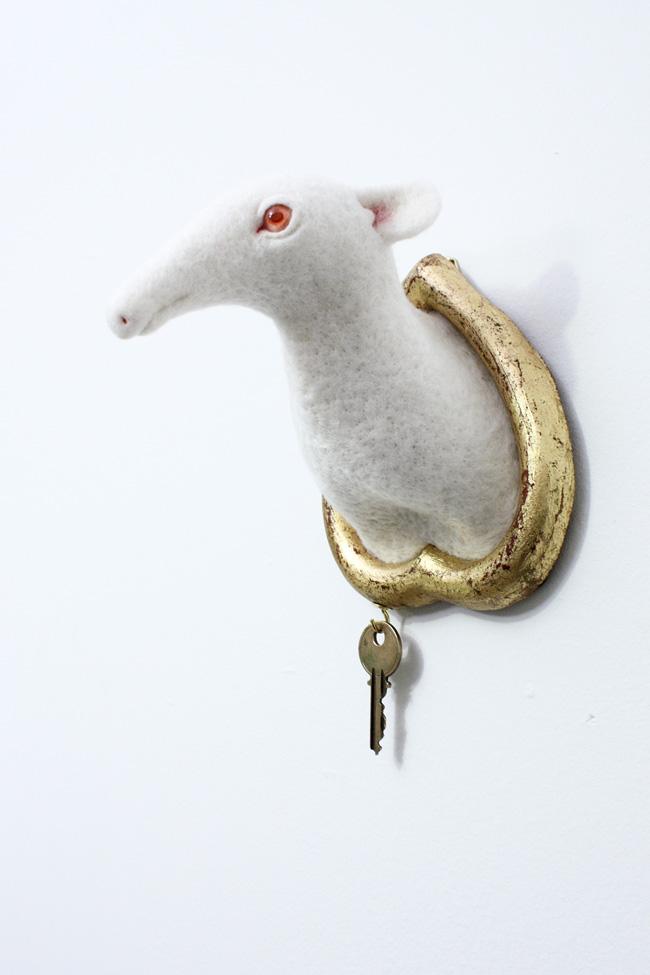 'Tamandua'
Zoe Williams from Denton Labs on Vimeo.