Issue 33, the 8th Anniversary Issue of Beautiful Bizarre Magazine, with Jeremy Mann's glorious painting, "Martyr" on the cover, is out now! Contact one of our Stockists or Shop Online, but don't miss this special issue.
Inside this issue we delve into the inspiring work of Adrian Cox, who has created a canon of imagined folklore, which he passes on through visual storytelling. We learn about the masterful figurative work of Matthew Stone, known for hybridization, combining traditional painting and digital techniques to create the energy of unity through his work.
We also take a look at Swedish artist Nick Alm's impressionistic muse. Capturing contemplative moments, his timelessly eclectic scenes of the refreshingly honest seem to suggest that he's peering into our souls. While cover artist Jeremy Mann sings a painterly song and brings intensity of thought to his creativity across various mediums including painting, drawing, analogue photography and film. Undoubtedly, his emotive tone and impassioned style speak directly to the heart.
We learn more about artist couple Carolynda and Alan Macdonald, who share an intimate conversation about life, love and creating together.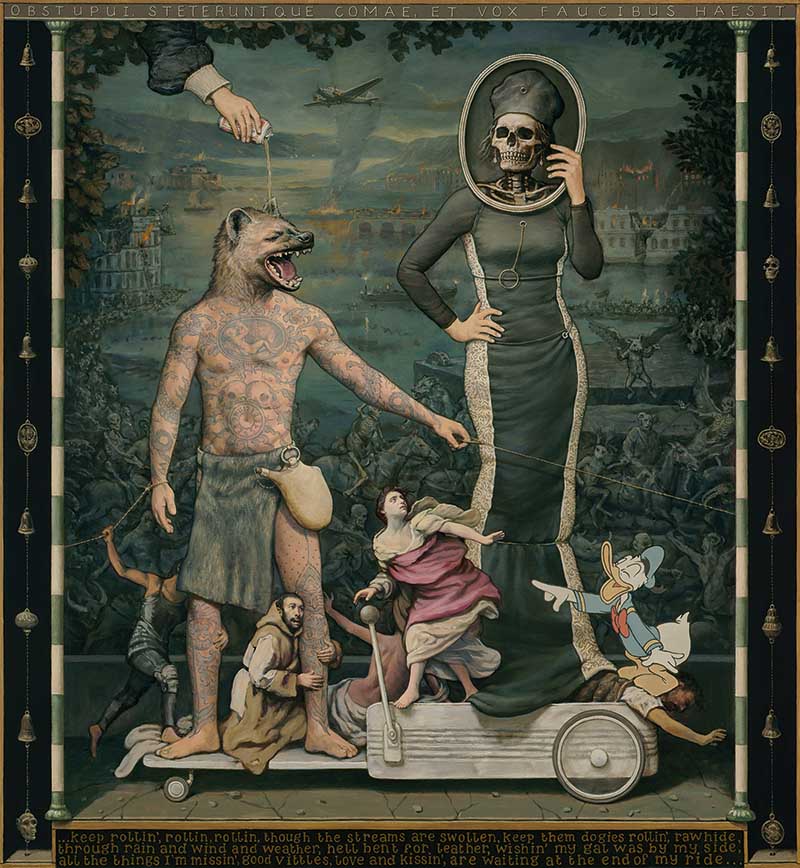 We also speak to Andrew and Shawn Hosner (owners and directors of Thinkspace Projects in LA) and while they consider themselves homebodies and love relaxing with their cats, we learn more about their incredible collection of new contemporary art and their ethos for collecting.
While Lúcio Carvalho adorns his historical muse with oversized metallic helmets, like hand-painted porcelain teacups from yesteryear, transforming his figures into modern day super heroes.
Next we delve deep into the bright bold palette of Heather Benjamin, whose space cowgirl warriors project a feeling of feminine strength and power through acceptance of the body we live in. We also get a peek at the artwork the Founder of Instagram account @durmoosh, Kamram Bigdely would like to add to his personal collection.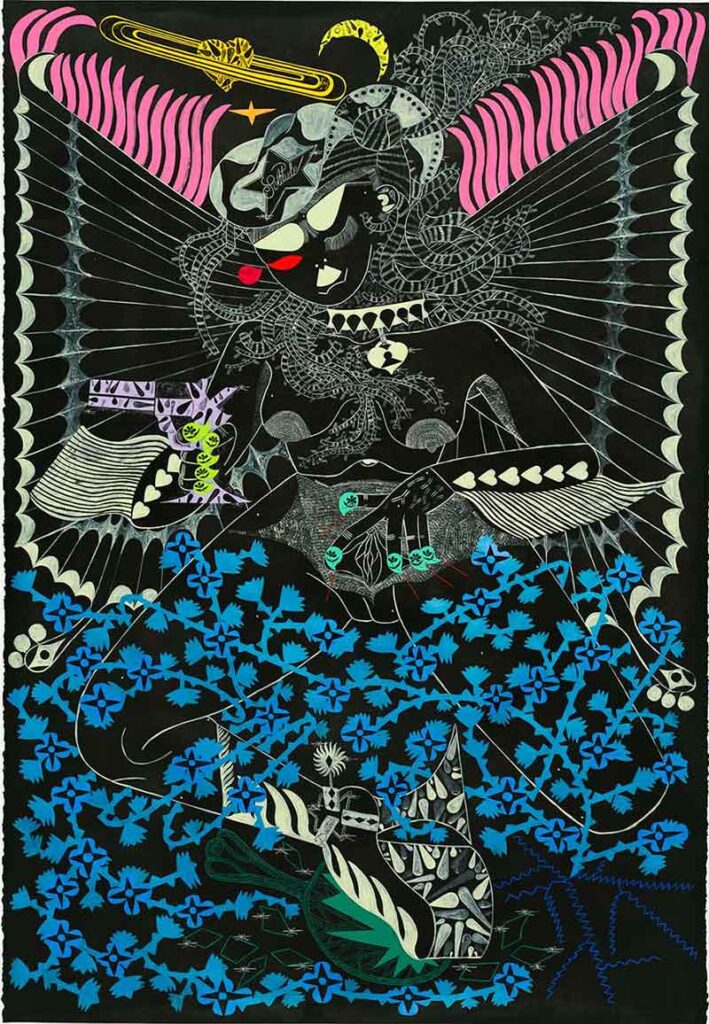 You can also immerse yourself in the world of Steven Kenny where nature fuses with surrealism, and Steven's innate ability to express himself artistically makes us feel that we are dreaming while awake. Then travel deeper into the imagination as we explore the romantic visual aesthetics of Welder Wings. With an ambiance of dark surrealism, each digital collage is characterized by existential contemplation.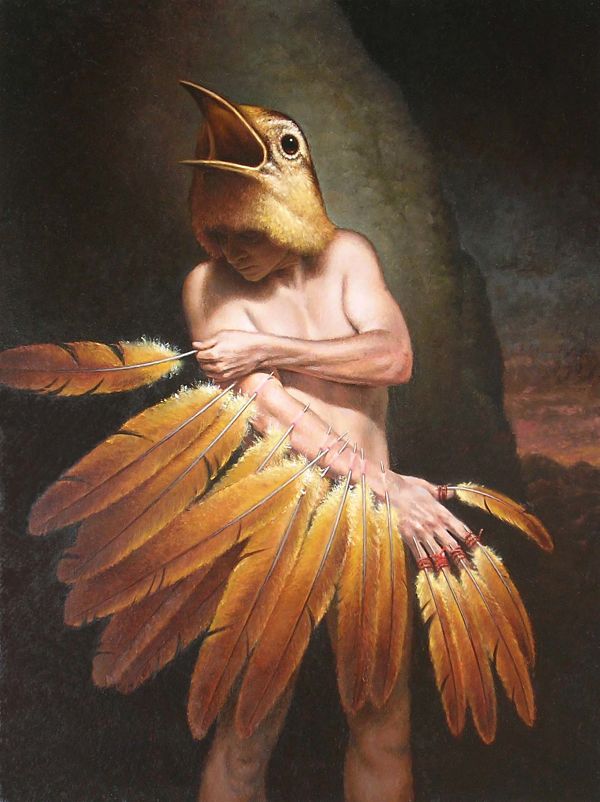 As well in Issue 33 of Beautiful Bizarre Magazine, we take a look at Nicole Evans' striking oil paintings that draw attention to environmental issues that affect not only animals, but humans as well.
We also delve into the visual prowess of Mothmeister who sees "Beautyness" within the grotesques, and captures it so dramatically through their photographic medium. Plus we engage our imagination on the sweet technicolor of Super A who lets us taste the poison apple before falling down the rabbit hole.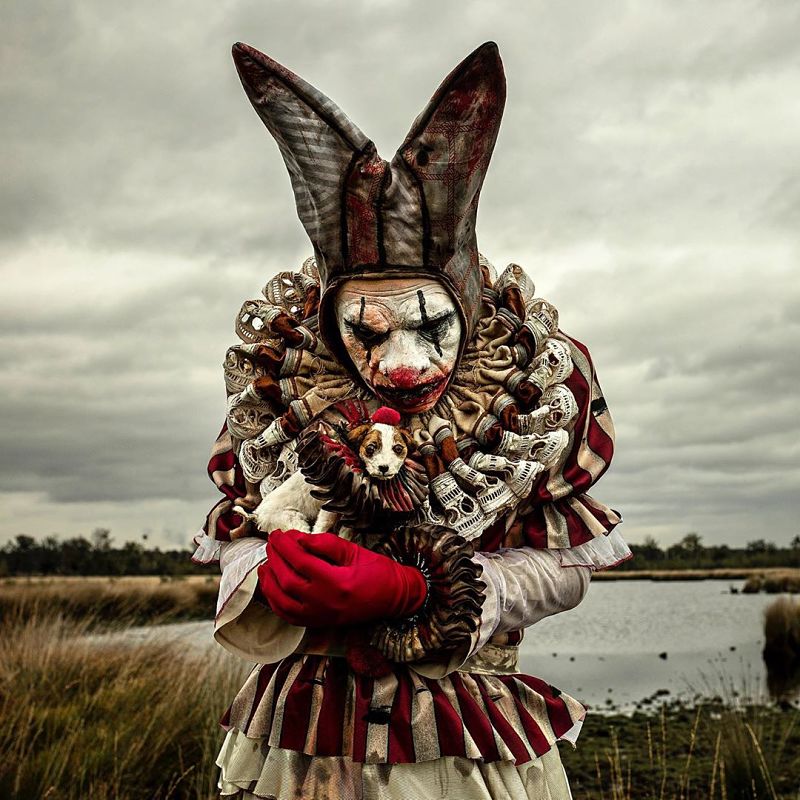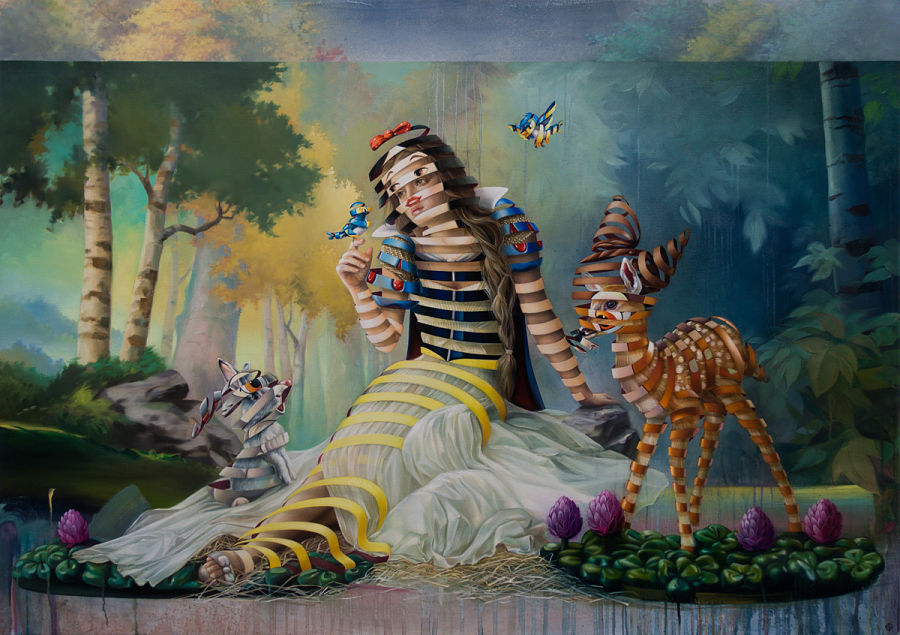 Plus, enjoy the whimsical, otherworldly paintings of Miho Hirano in this issue's Lookbook!
In our Snapshot series, we ask six artists: Max Sansing, Adam Matano, Christina Mrozik, Kane Kokaris, Amahi Mori, and Susan McDonnell the same quick questions.
If you could collaborate with any creative, living or dead, who would it be and why?
How can galleries and artists ensure minority groups are equally represented?
How do you ensure your voice stays true to your narrative without being subconsciously influenced by others?
Which do you think is more important and why: For art to provide escapism or for art to be a commentary on current issues?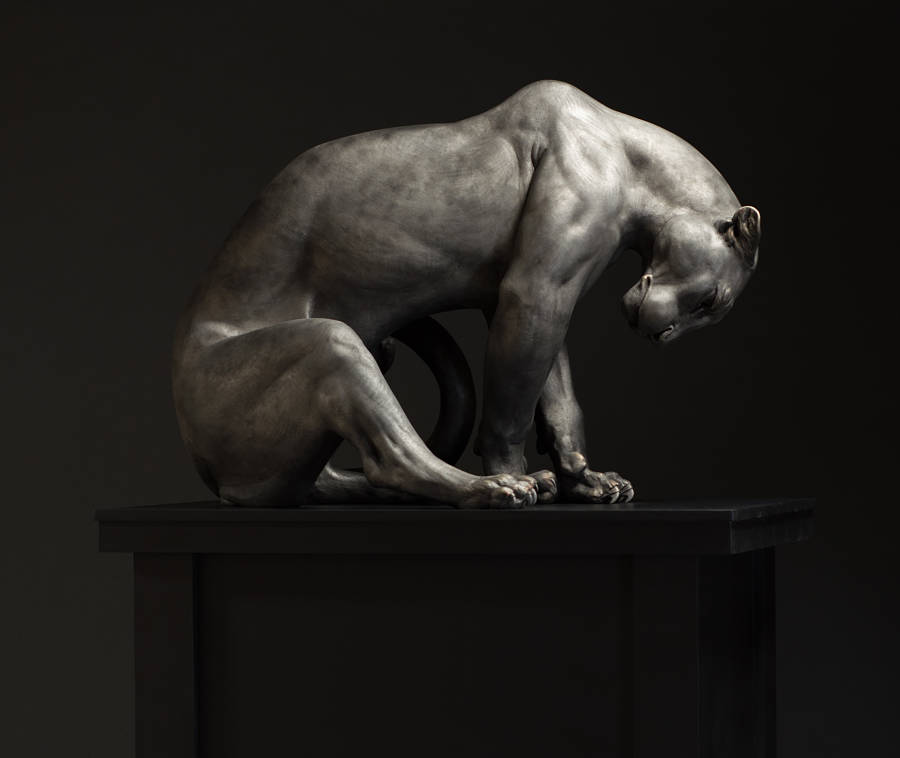 In her inspiring 'Letter from the Editor', our Editor-in-Chief, Danijela Krha Purssey shares her thoughts on our eighth anniversary issue of Beautiful Bizarre Magazine. She reminisces over the challenges and triumphs, while expressing her deep gratitude to our readers and partners for their continued support, as she paves the way for the creative spirit and all that lies on the horizon for Beautiful Bizarre Magazine.
We also highlight more of the wearable art designers that have caught the eye of our Deputy Editor and Editor-in-Chief, in this Issue's 'Some of our Favourite Things' editorial.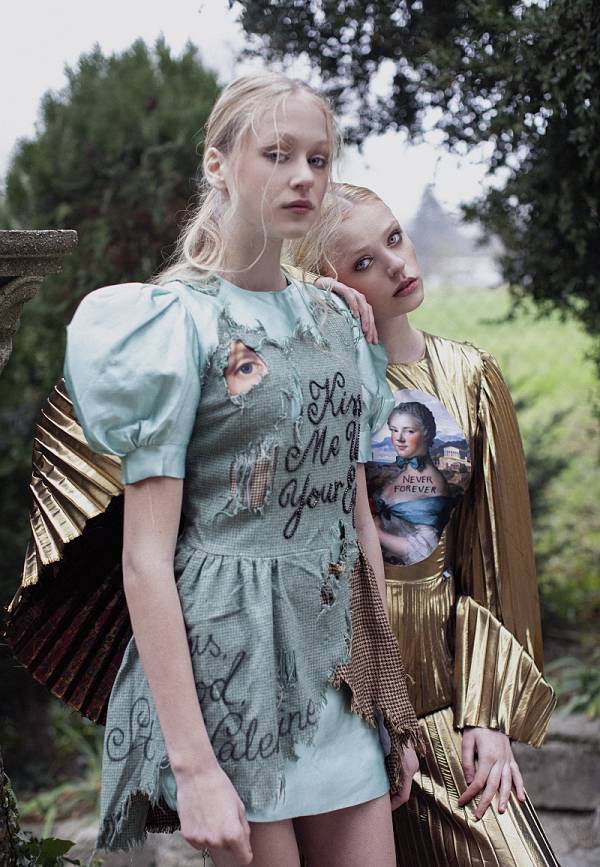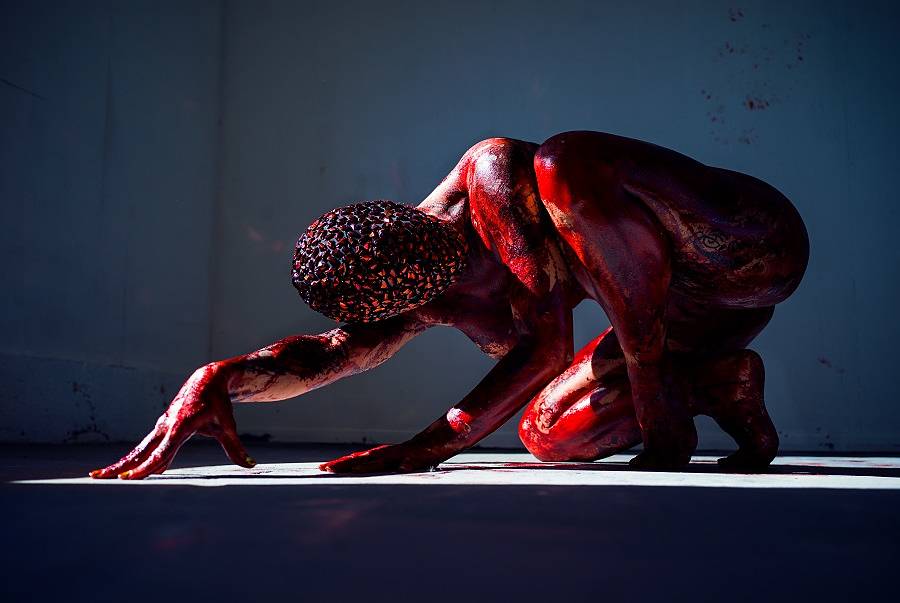 And last but not least, enjoy a collection of the amazing hash-tagged #beautifulbizarre artwork from our social media community of over 1 million followers!
All this inside Issue 33 // June 2021, which showcases some of the best and most inspiring emerging and mid-career artists of our time.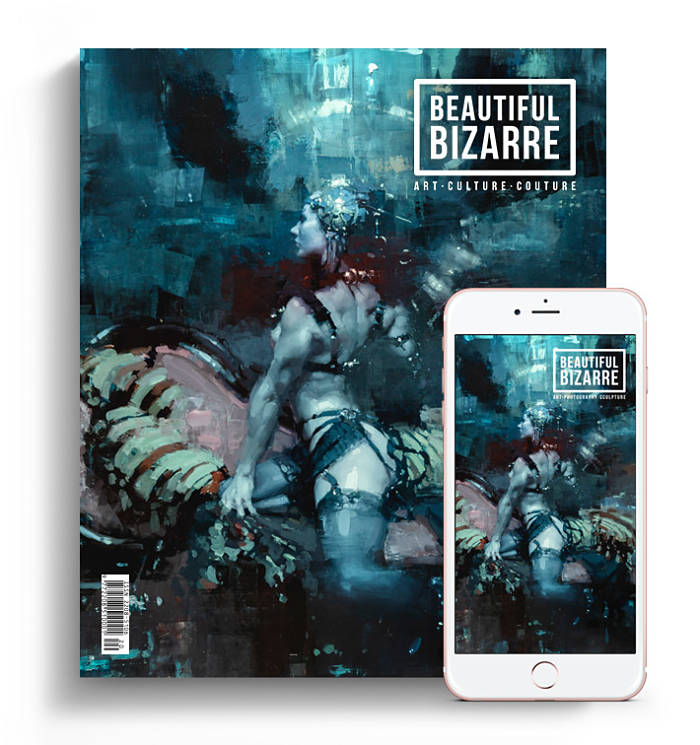 Visit our online store and enjoy Beautiful Bizarre Magazine Issue 33.