Talon Gallery have opened their doors to Burlesque of North America: an award-winning graphic design and screenprinting studio in Northeast Minneapolis. Curating an exciting show of contemporary artists, the partnership celebrates the fine art of screenprinting as well as exhibiting a display of new, original artworks within the Talon Gallery walls.
"Our studio, Burlesque Of North America, has had a number of opportunities to showcase our work in a variety of galleries over the years" explains Mike Davis, "each show presents us with a chance to take a different approach, and pull different works from our catalogue to share. Burlesque not only designs and prints, but we also publish fine art prints with artists from all across the map.
"When Susannah and Neil from Talon Gallery asked us to put together a group show, I felt this was a chance to really highlight the wide range of artists we work with. I wanted to go as diverse as possible to show a lot of depth in style and creative approach. The show includes Becky Cloonan's dark comic book style renderings, George Thompson's tongue-in-cheek, anti-authority graffiti explosions, Todd Bratrud's super clean skateboard graphic-inspired illustration work, my pop culture-obsessed, thick lined vector work; Wes Winship's richly-textured Photoshop work, Marald Van Haasteren's intricately lifelike yet vividly imaginative coloured pencil drawings, and Portland's own Brett Stenson's homages to wood carvings, motorcycles, and Mother Nature. Really something for everyone."
Exhibition Dates: February 27 – March 21, 2020
Talon Gallery
2724 NE Alberta St. Portland, OR
Burlesque of North America are well-known within the design and fine art printing circles, and have taken the opportunity to curate Out Here, Out There to shine a light on some of the talented artists they work with. The exhibition promises a mix of genres, exploring fresh approaches to traditional print techniques.
The whole foundation of the show was a brand new screenprinted art print from each featured artist. There were no rules or guidelines to follow – I really wanted each participant to flex their muscles to create whatever came to mind and heart. The more true and in line with their traditional creative process they maintained, the more authentic the results.

Everyone brought their absolute A-game.

Mike Davis, Burlesque of North America
Mike Davis of Burlesque of North America shares some of this creations and additionally in the mix is Todd Bratrud. A freelance illustrator with a history of merging two major interests, skateboarding and art, he has designed artwork for skateboards including for Consolidated Skateboards, Familia Skateboard shop and Send Help Skateboards. He also worked across a variety of other brands including Nike SB, Thrasher Magazine, StrangeLove and ZERO.
Texan artist and writer Becky Cloonan will also be sharing a selection of comic-style artworks. Haunting, beautiful and yet still gritty, her pieces exude a striking attitude. Multi-disciplinary artist Brett Stenson will be exhibiting a selection of bold works to brighten up any home. Intersecting at folk, nature, lettering, patterning and just weirdness, his work reflects his connection to some sense of an invisible primal rhythm with the natural world.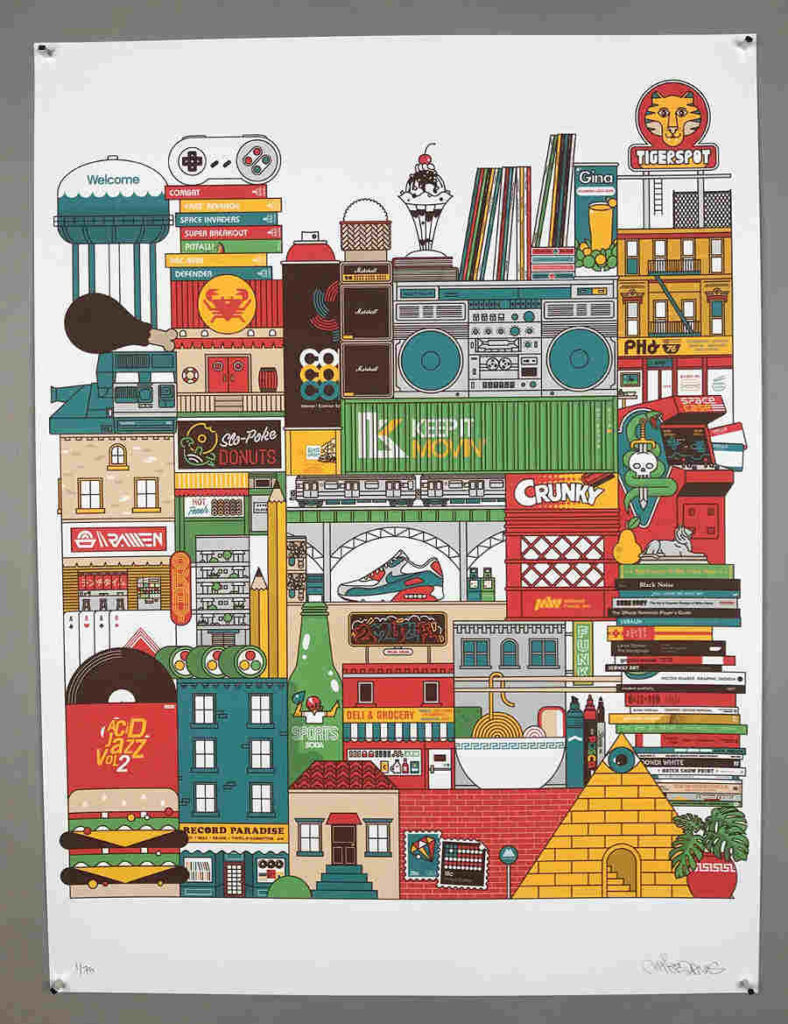 George R Thompson IV has transitioned his graffiti art style from the walls of Minneapolis, to galleries such as Known Gallery in LA. Celebrating the status of being one of several artists who completed the Guinness Book of World Records' longest continuous graffiti scroll in Dubai, Thompson has solidified his status as a graffiti artist internationally through both indoor artwork and mural projects around the world.
From Leiden in the Netherlands, Marald van Haasteren has been a part of the DIY underground scene since the late 1980s and had made art for the likes of High on Fire, Wolfbrigade, Kylesa, Bolt Thrower, Perturbator and Revolver magazine. His distinctive blend of jaw-dropping craftmanship and delicate, compositional sensibility ranges from black and white ink works to full colour paintings. His pieces are sometimes enhanced by digital media – though the basis for Marald's stunning technical masterpieces remains hand drawn imagery.
Want to see what else Talon Gallery have exhibited? Head to our website to explore some of their past exhibitions.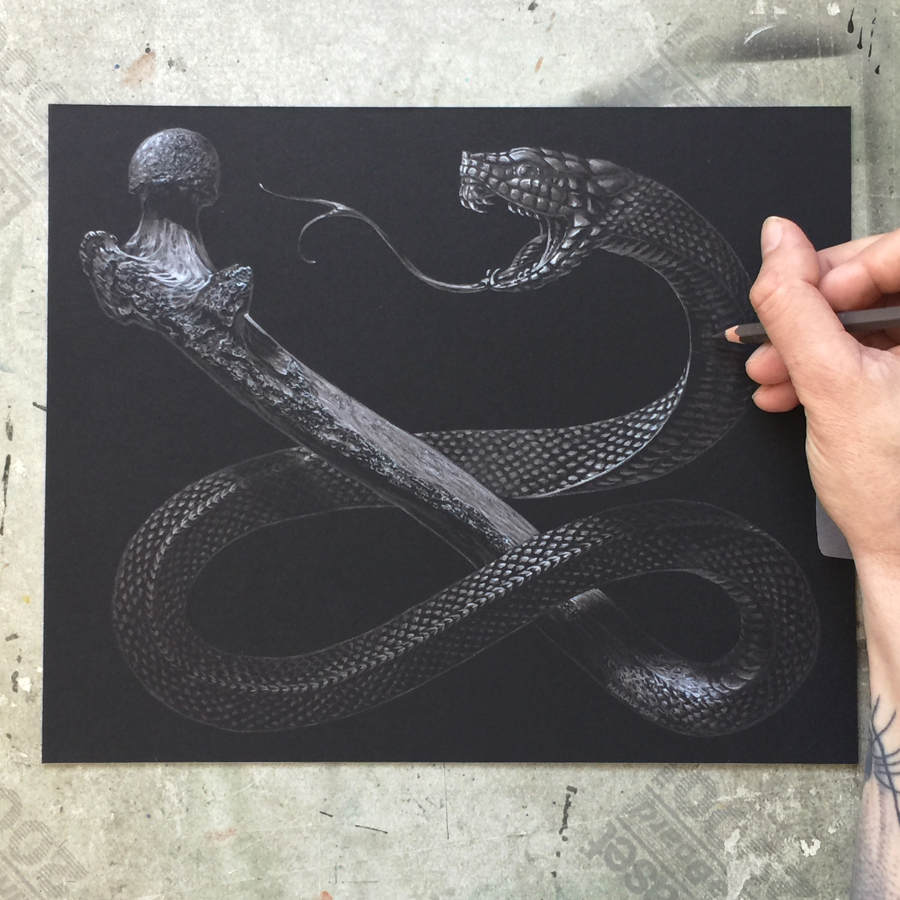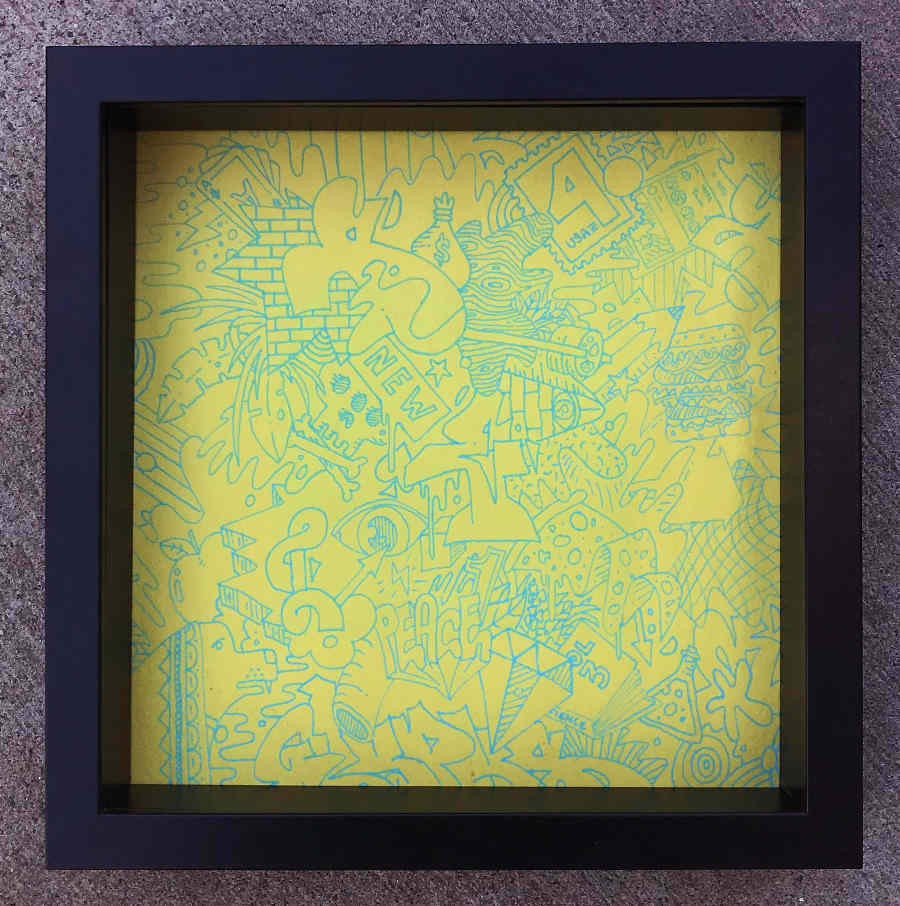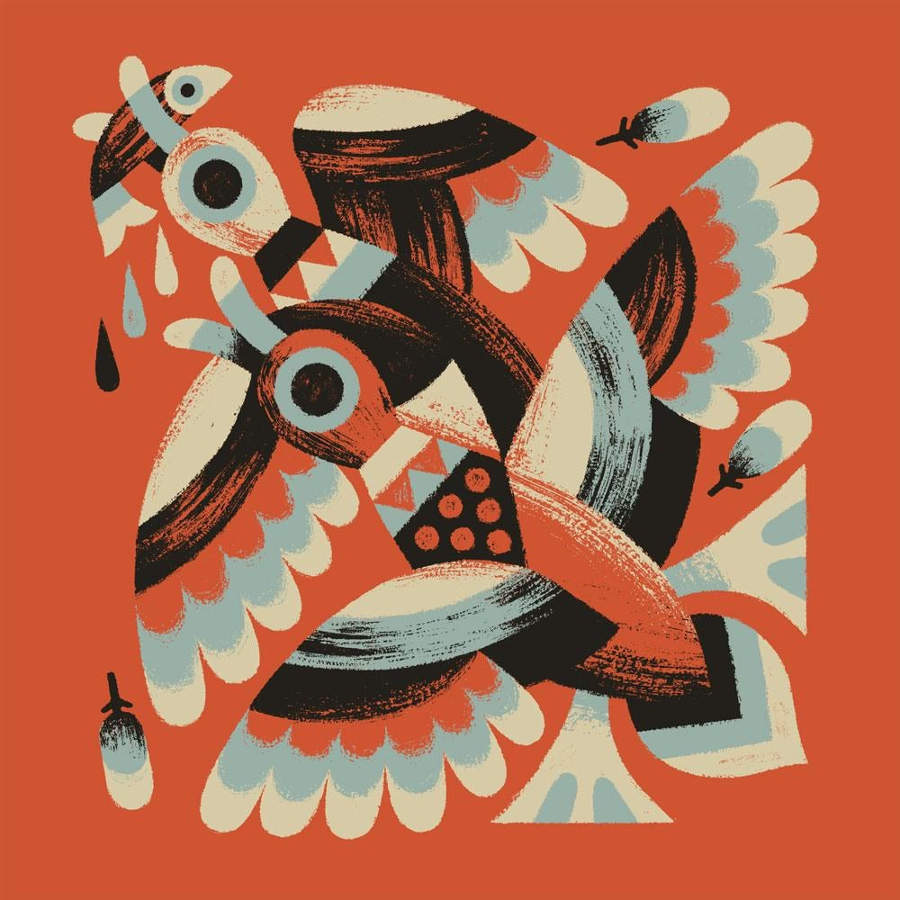 Talon Gallery Social Media Accounts
Website | Facebook | Instagram
Burlesque of North America Social Media Accounts