Never short on inspiration, several members of PoetsArtists are participating in the Gallery 1261 Contemporary Realism Exhibition so mark your calendars because it's fast-approaching. With a beautiful spectrum of artistic celebration, amble far beyond where the eyes linger and let your imagination take flight with each work of art.
Join PoetsArtists and Gallery 1261 this weekend and explore further this truly beautiful collection!
Press: Denver, CO. Leading the way in work by contemporary American realists, this December Gallery 1261 proudly presents the latest iteration of Contemporary Realism. This exhibition celebrates a wide range of ideas through the eyes of a multitude of artists, from those just starting out to the well-established. Contemporary Realism can be described as a straightforward approach to representation; it continues to be widely practiced in the contemporary post-abstract era. Realism within this exhibition is depicted in varying degrees, from hyper-real, which can be somewhat exaggerated, ironic and conceptual in its nature, to semi-abstract, enticing the eye with a more relaxed approach—each artist brings their own ideas and perspective to the table.
Contemporary Realists form a disparate group, but what they share is that they are literate in the concepts of Modern Art but choose to work in a more traditional form. Many Contemporary Realists actually began as abstract painters, having come through an educational system dominated by an professors and theorists dismissive of representational painting.
In this exhibit, no two artists approach their painting the same way, the subject matter is abundant and widely expansive, yet as a whole, the works seamlessly meld together within the exhibition.
Participating Artists: Daud Akhriev, Michael Bergt, Daniel Bilmes, Gregory Block, David Cheifetz, Robin Cole, Jennes Cortez, Valerio D'Ospina, Teresa Elliott, Zoey Frank, Scott Fraser, Patrick Kramer, Grant Gilsdorf, Tanja Gant, Nick Leibee, Jeff Legg, Susan Lyon, Stephen Mangum, Alexandra Manukyan, Joseph McGurl, Eloy Morales, Renato Muccillo, Patrick  Nevins, Judith Peck, Sara Scribner, Daniel  Sprick, Adrienne Stein, Anthony Waichulis, Jason Walker, Fred Wessel, Anne-Marie Zanetti, Elizabeth Zanzinger.
PoetsArtists at Gallery 1261 Contemporary Realism Exhibition
Opening Reception:
December 14, 2019 | 6-8 PM
Exhibition Dates:
December 14-28, 2019
Gallery 1261
1412 Wazee St | Denver, Colorado 80202 | 303.355.0950 | gallery1261.com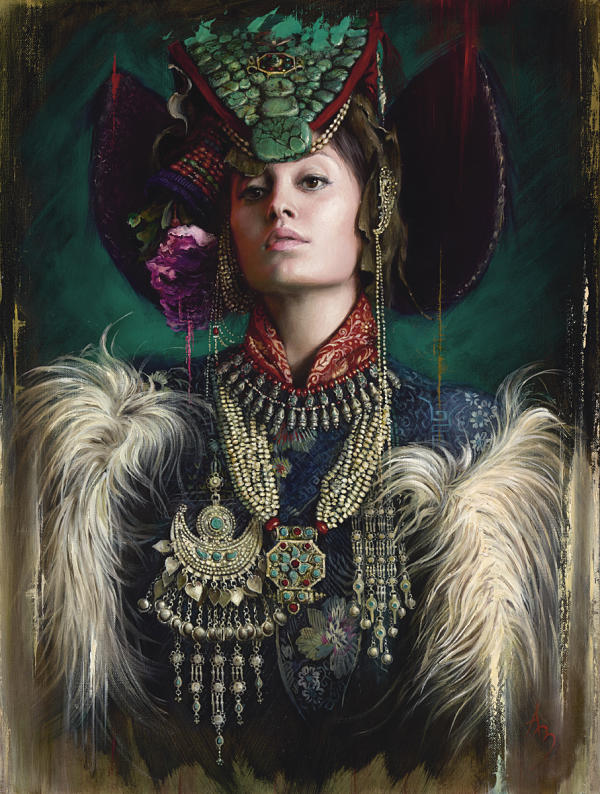 Alexandra Manukyan
Eloy Morales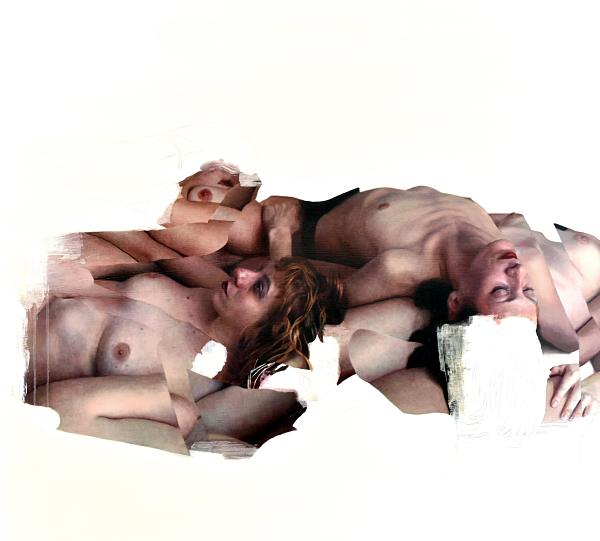 Eloy Morales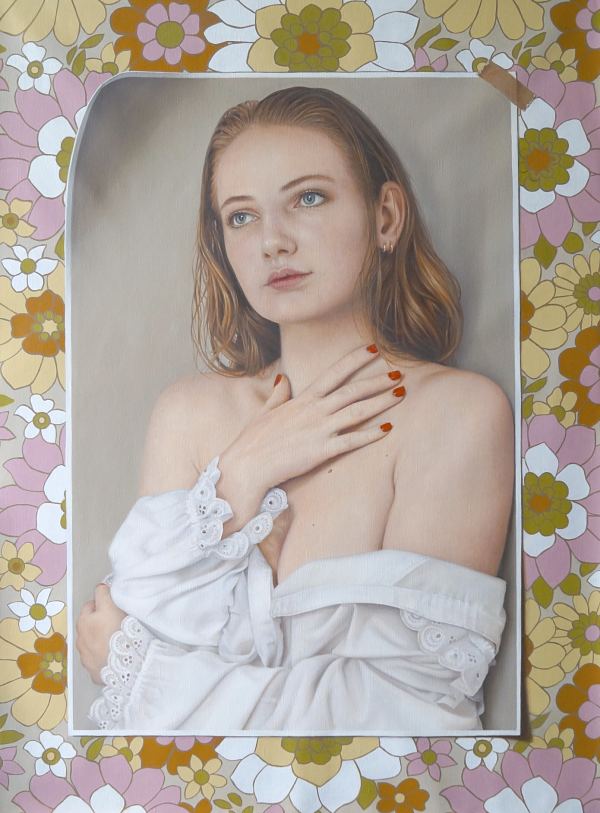 Anne-Marie Zanetti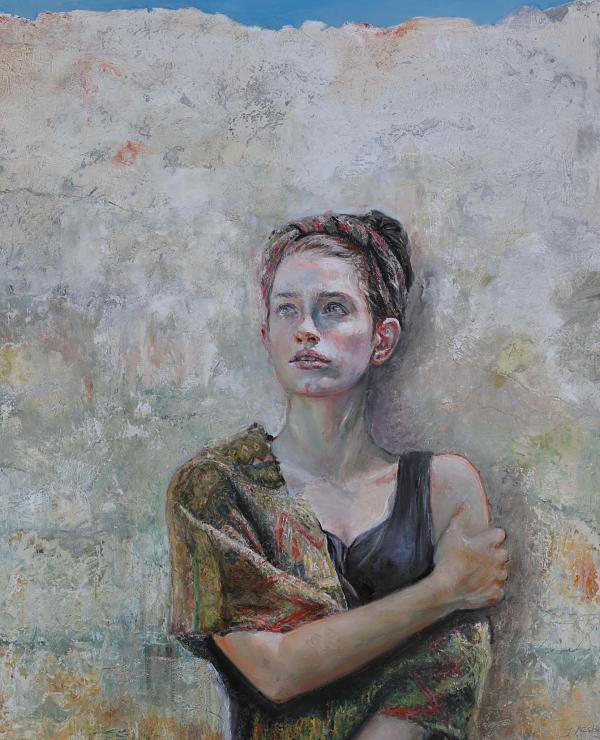 Judith Peck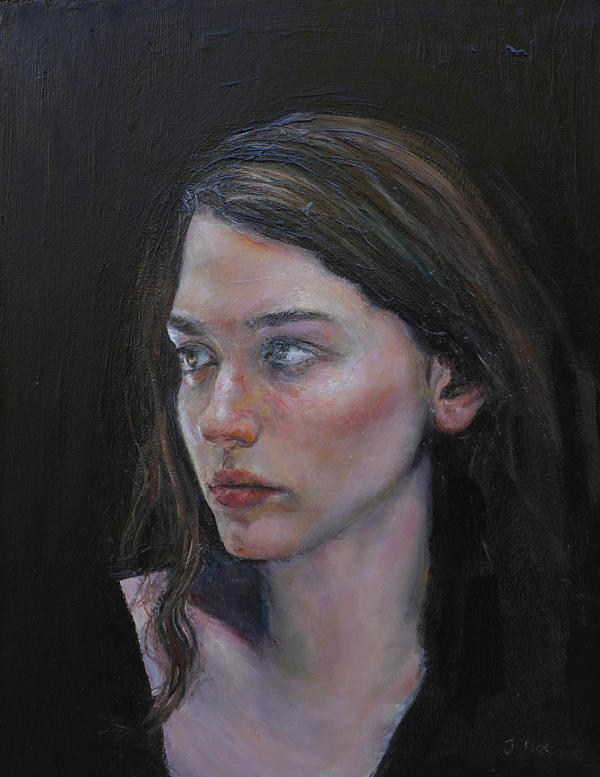 Judith Peck
I approach each new work with a point of view about the human experience and our common striving. Each element of the creative process shapes the expression of that idea: finding the right model and working with the way they emote that point of view; manipulating the paint in a way that captures its essence and shows the painter's hand; and even finding a subject that will elicit the passion needed to invest in, struggle through, and complete a new piece. But it all starts with the germ of an idea that, with enough deliberate tending, might bloom into something greater.

– Judith Peck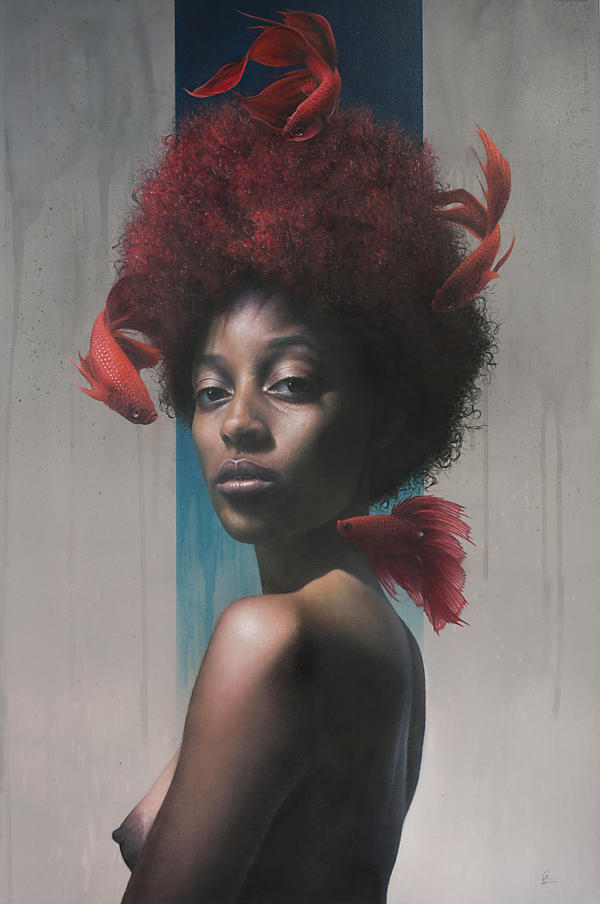 My goal for this call was to create a painting that was contemporary in both subject matter, and in concept. Beta fish are notorious for their aggressive and territorial behavior. In fact, if placed in a tank together, they will fight to the death. I thought the fish could serve as worthy cyphers for a parable.  In our culture, we often force women in power to behave in a similar fashion. In fact, there are still limited positions of power for women in our society. What happens then when the tensions dissolve down into a cooperative mindset? What if the beta fish stop attacking and start swimming together as a fierce school or warriors? What if women who are forced into aggression toward each other team up instead?
There is power and progress in the core of that belief. This painting thematically exhibits the strength that comes in working together rather than against. I knew the success of this painting would hinge on the gaze and defiant strength emanating from the face of the figure at the center of the composition. I found a wonderful model to cast into the role, and we were able to get to the exact aura I had envisioned. In fact, I feel all components of this painting are working in harmony with one another. The mood of this piece is instantly apparent even if the theme does not immediately connect.

This painting is my hope for the future, one of shared open-minded momentum… a new school of thought.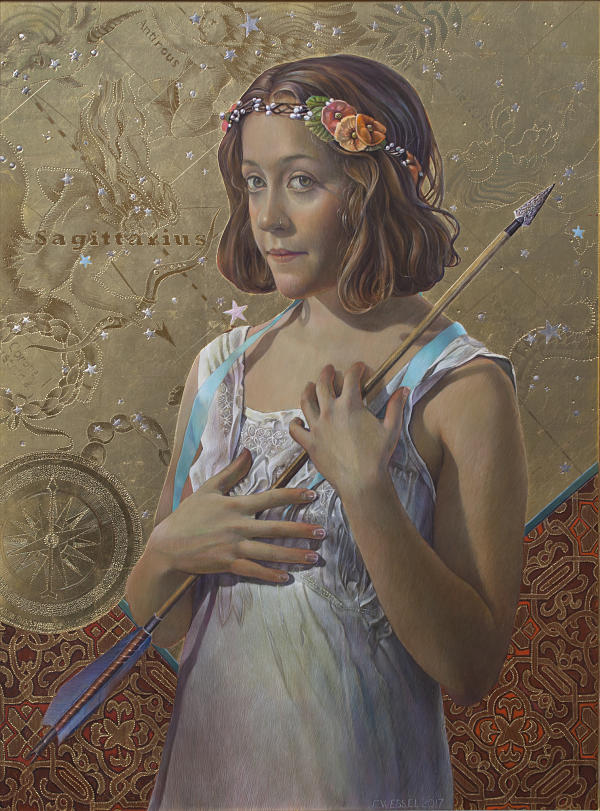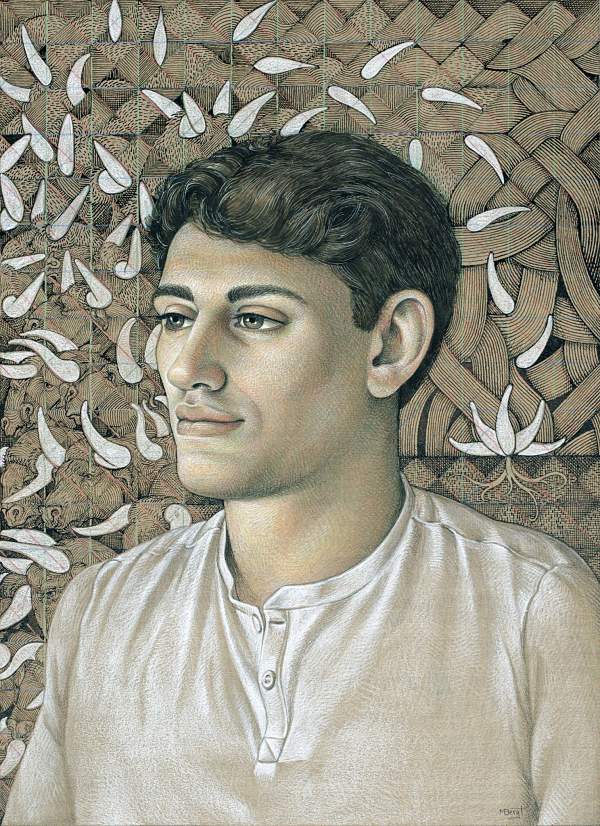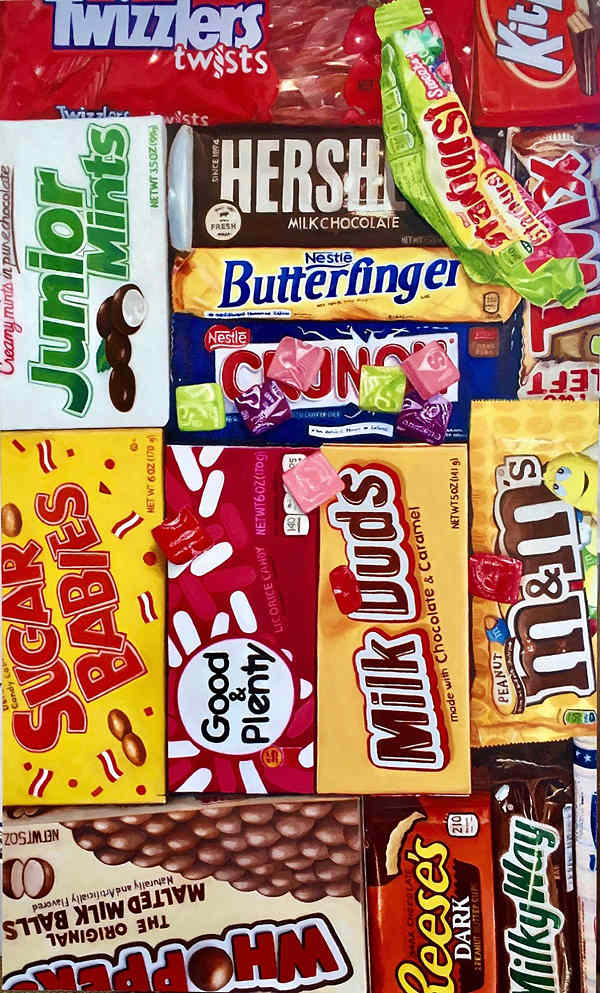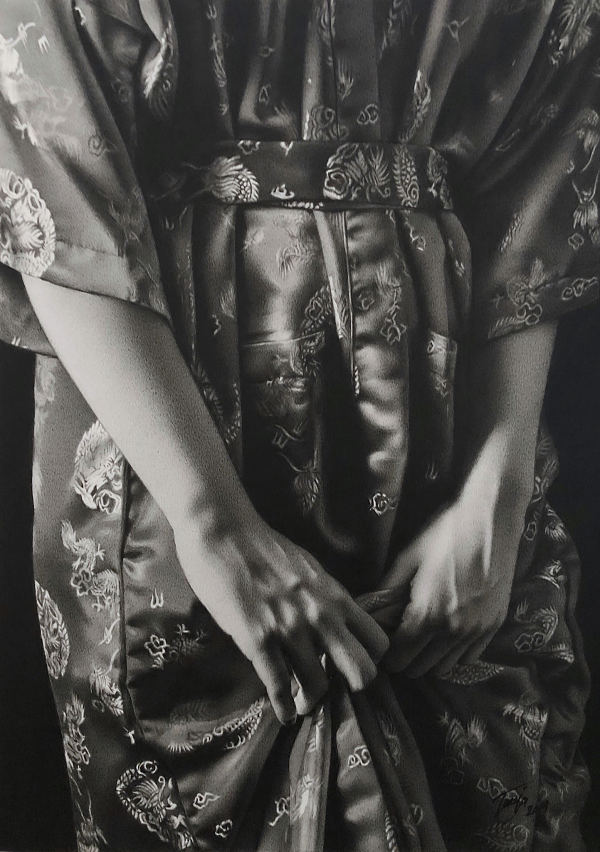 PoetsArtists Social Media Accounts
Related Articles
PoetsArtists @ Abend Gallery 29th Annual Holiday Miniatures Show
Interview: Leigh Bongiorno And The Importance Of Portraits In Our Digital Age