I admit, wearable art is an obsession of mine. The beauty and excitement surrounding this genre of art is its great versatility – all while focusing around the relationship with the human body. Yet while I've seen the weird and wonderful, which pushes the boundaries of wearable art – is the model wearing the piece, or is it wearing them? – there is something inherently intimate when this category goes back to its roots. As a result, when I saw Linda Perry Cooper and Rosemary Cooper's new book Dressing the Celtic Soul, I was excited. I knew they had tapped into something special. Both contemporary and traditional, it celebrates a new take on a well-known clothing.
Pushing the boundaries and symbolism of Irish dance costumes, the mother-daughter team have taken these pieces into new realms. Importantly, the projects went so well that they created Craggane Designs together in 2007, making the partnership official. Unlike the generations of plush velvets, silks and fine wools, which tell traditional Celtic stories, Linda Perry and Rosemary Cooper infused their creations with more culturally-broad narratives woven into the realms of mythology, folklore and fantasy. Moreover, their imagery came from the lands of their ancestors in Ireland, England, Scotland, Norway and continental Europe. Once designed, these imaginative concepts were brought to life with technologically advanced techniques to form unparalleled performance costumes.  After all, what would be the point if their dresses could not withstand the Irish dance?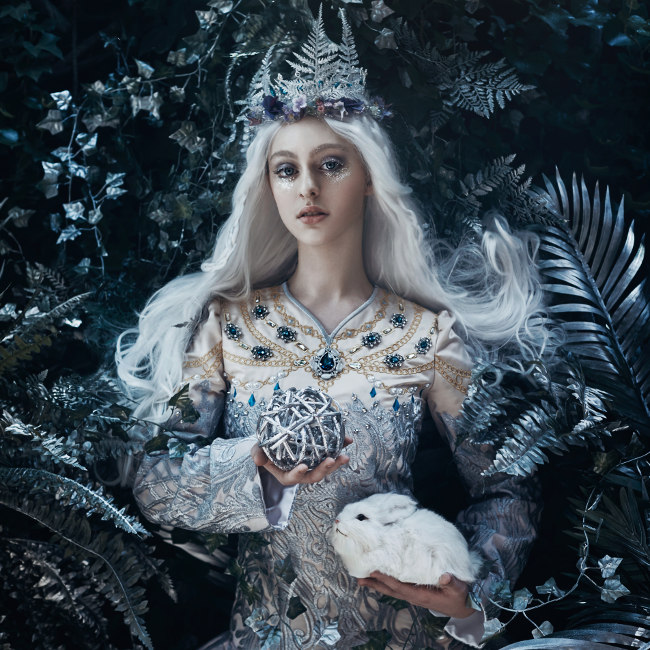 The Faery Queen. Photo: Bella Kotak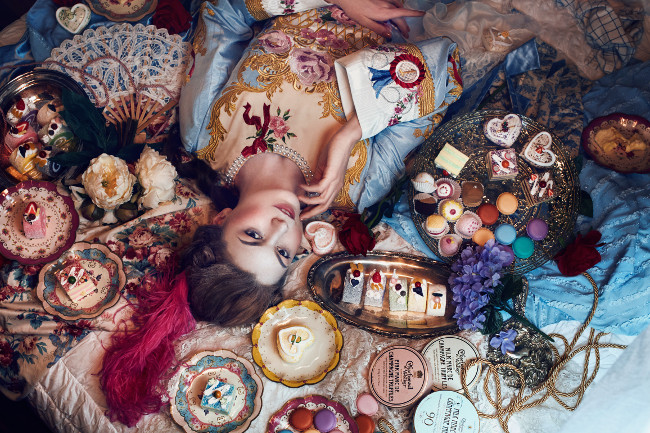 Fairy Bread. Photo: Bella Kotak
An hint of Fantasy
Compiling these costumes within Dressing the Celtic Soul, Rosemary and Linda Perry Cooper have created a masterpiece of visual ambrosia. The book, which came out April 2019, partnered Craggane Designs with fantasy photographers. These included: Bella Kotak, Dorothy Shi, Dracorubio, Estee Tanel O'Connor and Shelby Robinson. Sectioned into five parts (Meadow, Forest, Sea, Henge and Hearth) the book is beautifully crafted in visuals, texts and themes.
Irish dance dresses are simply our vehicle to tell stories just as other artists have their own respective mediums.
"They were capturing a look that was surreal and rich and spoke exactly to how we felt about our costumes." Says Rosemary, "we were enchanted by how other people were also using costumes and sets to tell otherworldly stories". Rosemary and Linda Perry were amazed to see how each photographer used their dresses to create their own visual stories. Suddenly, what was being created was even more diverse – a project spanning far beyond the interest in Irish dance costumes and Irish dance alone: "in truth [the images] have very little to do with Irish dancing as a sport. Irish dance dresses are simply our vehicle to tell stories just as other artists have their own respective mediums."
Examples of this include the Snow Queen dress, accompanied by an excerpt from the original book of the same name. The Beauty & The Beast feature focuses on the dress' vibrant red roses, while Avalon interprets the Lady of the Lake, rising from the waters in her regal wear embroidered with waves of golden vegetation.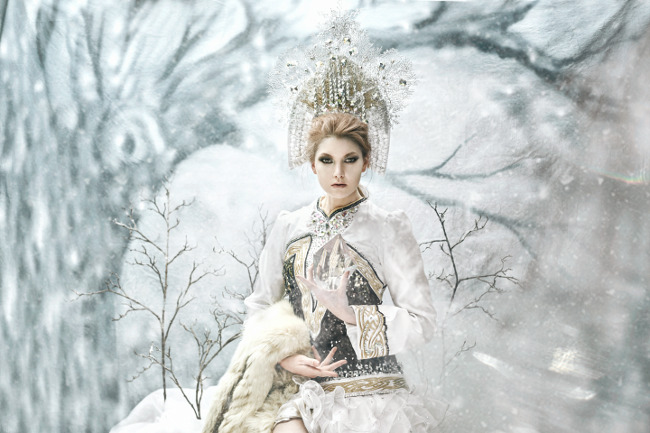 Snow Queen. Photo: Bella Kotak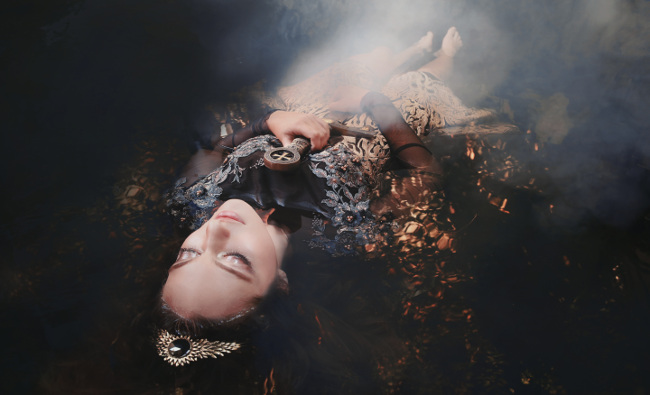 Avalon. Photo: Rosemary Cooper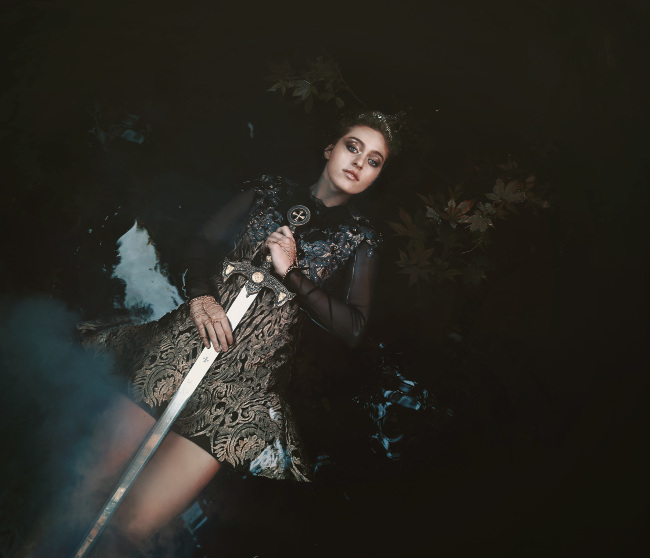 Avalon. Photo: Rosemary Cooper
A test against the elements
"Rarely having been out of the Irish dance competition setting, [these dresses] had not […] experienced or been tested by the elements of earth and air, fire and water." Explains Rosemary Cooper in the book's introduction. "The results are seen [in this book] where dress and environment merge, enlivening myths, telling tales. Renewing life in Celtic symbols."
There is something for everyone in Dressing the Celtic Soul. For lovers of history and the natural world, themes are highlighted through poetry and ancient verse. Additionally, the book shares insights into strong women found throughout the ages. "The book can lend insight into the natural power of the seasons. It give you a glimpse into a story or myth you may have never heard of, much of it through the lens of femininity. [Also,] archaic Irish verse from the 9th century can be found adjacent Victorian poetry and new, inspiring writing. For lovers of classic fairy tales, you'll find many stories both classic and lesser known that capture their dark innocence. Additionally, the images are visually enthralling in their own right captured by world class photographers."
There is truly something for everyone and there is something to be learned on each page.
The old ways
Within the book, traditional holidays and old goddesses are also brought back into the limelight. For instance, the Ostara dress which celebrates the fresh Spring colours of newly bloomed flowers. Adorned with intricate embroidered silver sequins, the Samhain dress beautifully represents the changing of the seasons as the harvests end and Winter draws near. Furthermore, the Sea-Goddess, changelings and ancient selkies are brought to life alongside old songs, poems and informative texts.
Dressing the Celtic Soul is a beautifully conceptualised publication ready to be enjoyed by adults and children alike. It is a partnership between wearable art, photography and various texts: a gateway to broadening your knowledge and imagination. In short, it is a haven from the mundane.
Buy Dressing the Celtic Soul in hardback or soft cover on the Craggane Designs website.
Behind Craggane Designs
ROSEMARY COOPER: Educated in Art History, Rosemary Cooper was taught to sew by her mother. She went on to collaborate on costumes inspired by her own passions and life as a competitive Irish dancer. Additionally, she has worked heavily in historical costuming for re-enactment and world class festivals such as Carnevale di Venezia. She has reached an open championship competitive level in Irish dancing and achieved her TCRG in 2017. She is also the Assistant Director and Soloist for the Isadora Duncan International Institute performing and educating internationally.
LINDA PERRY COOPER: With an educational background in Anthropology and Art History, Linda Perry Cooper has an extensive professional background of creative work. This includes decades of opera and ballet design and construction. She also founded her own line of romantically-inspired bespoke children's clothes. In 2007, she and Rosemary began Craggane Designs Irish Dance Dresses in New York City.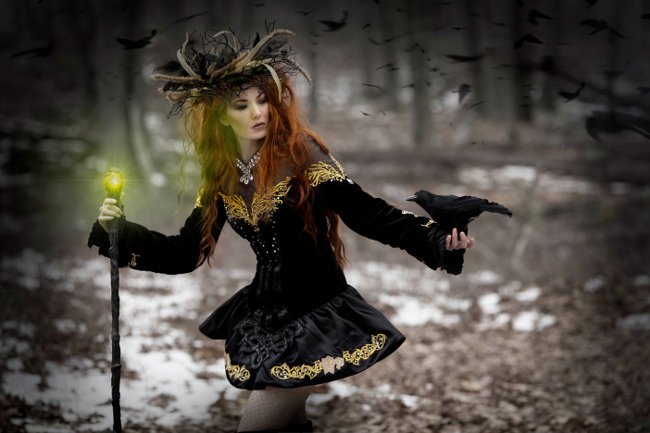 The Cailleach. Photo: Bella Kotak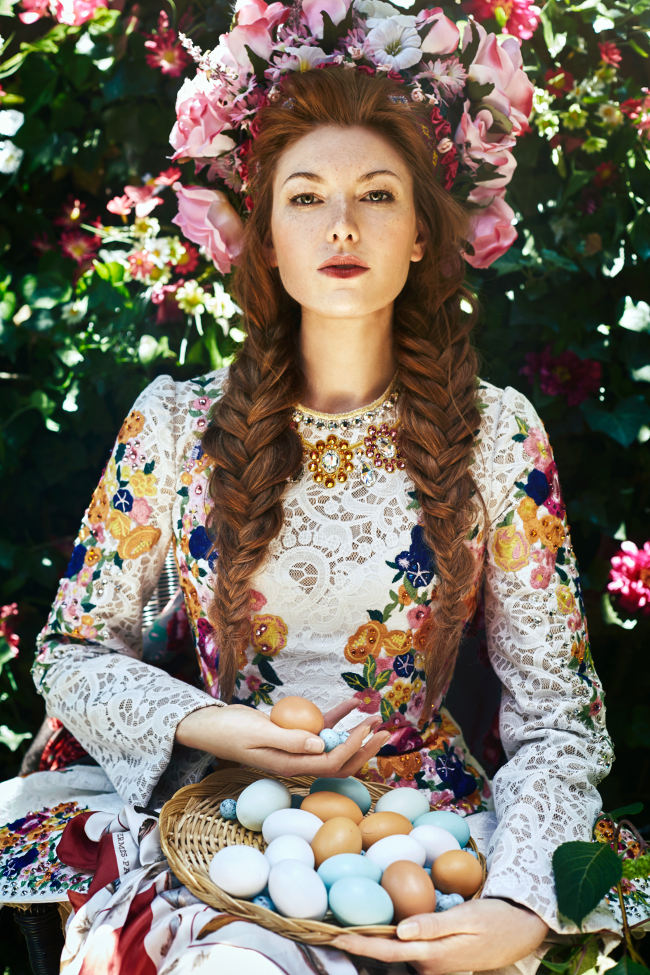 Ostara. Photo: Bella Kotak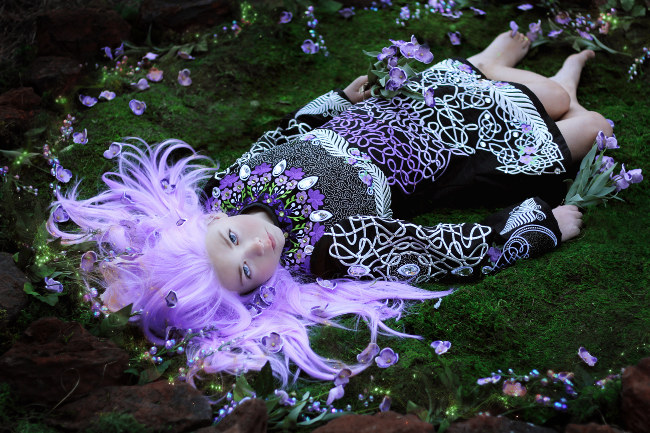 The Changeling. Photo: Rosemary Cooper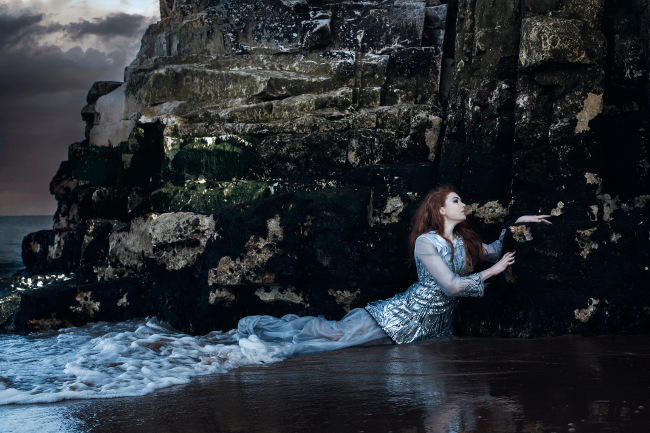 The Selkie. Photo: Bella Kotak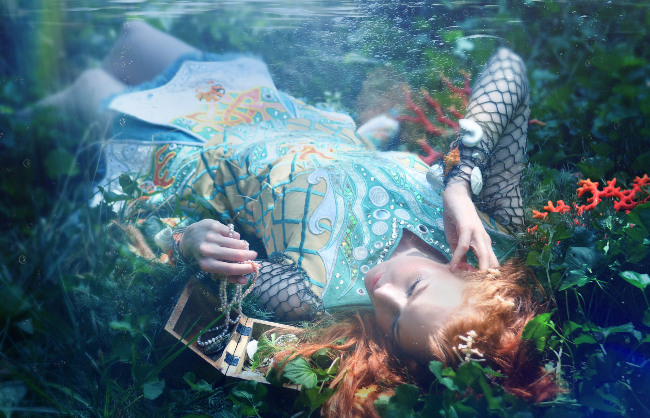 Sea-Goddess. Dress by Celtic Originals & Designed by Linda Cooper, restyled by Craggane Designs for Dressing the Celtic Soul. Photo: Dorothy Shi Photography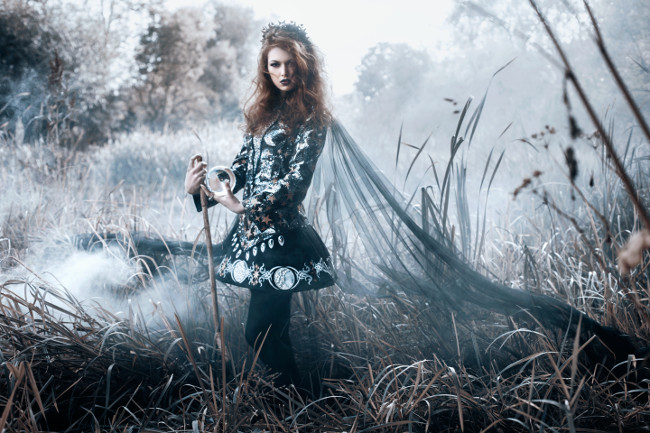 Samhain / Spellbinder. Photo: Bella Kotak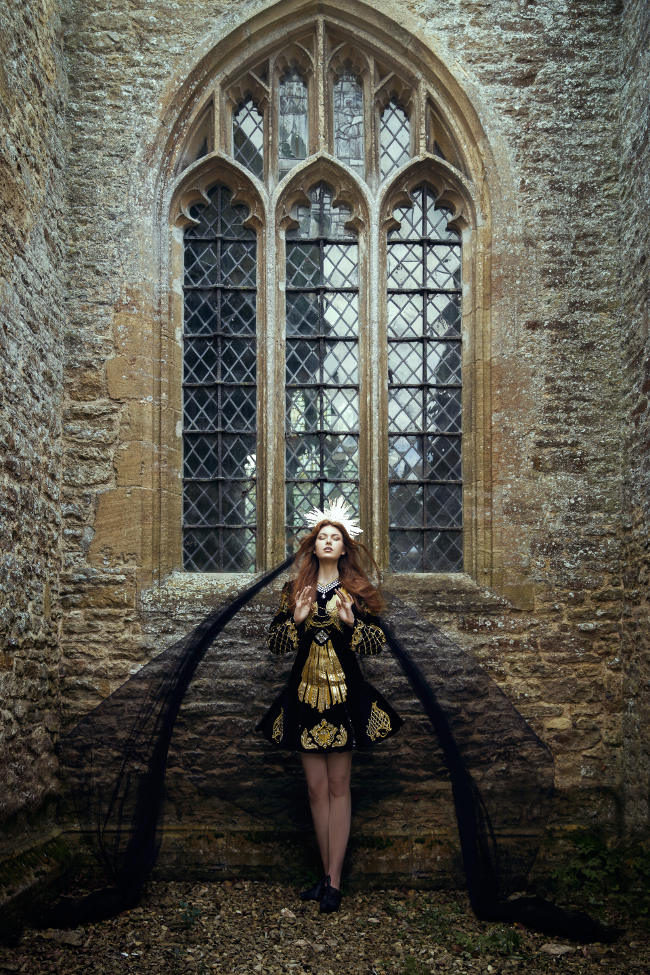 St. Bridgets Day. Photo: Bella Kotak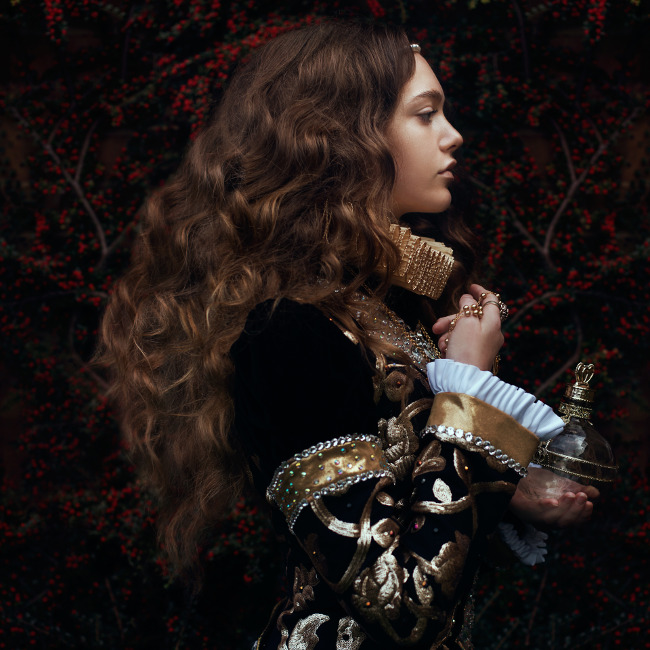 Wren Girl. Photo: Bella Kotak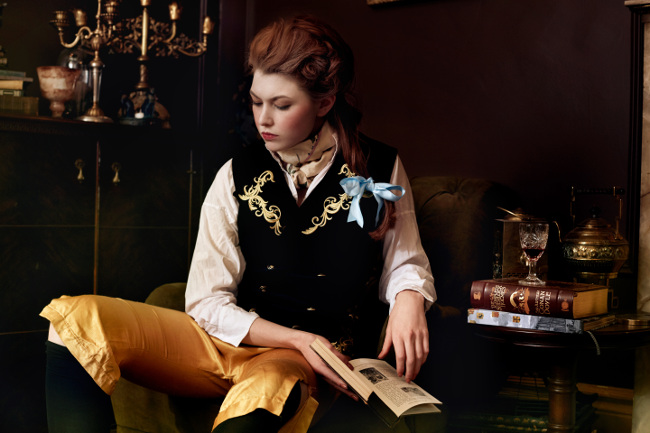 Grace O'Mally. Photo: Bella Kotak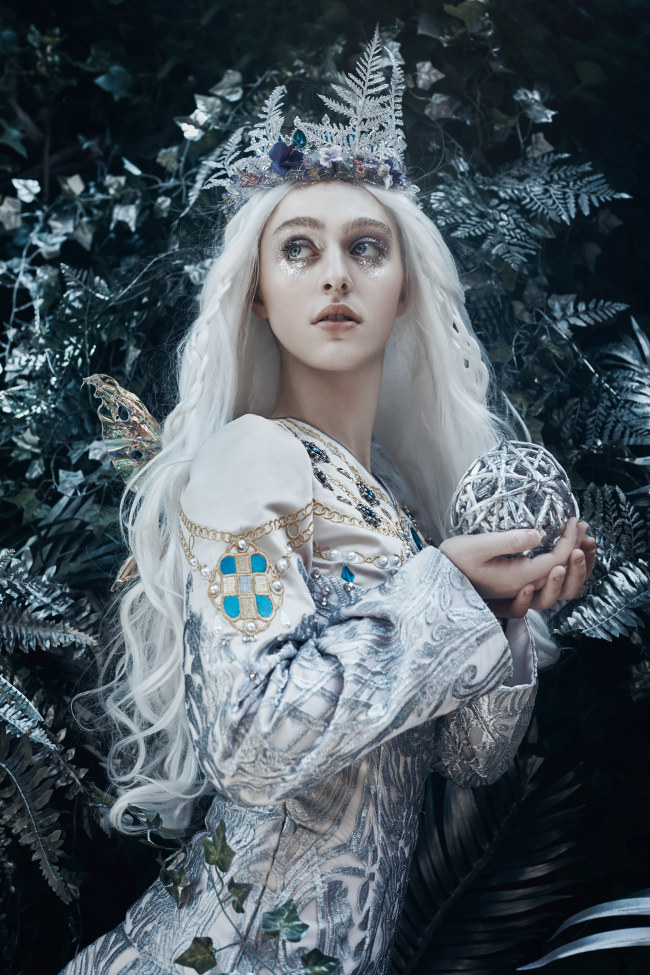 The Faery Queen. Photo: Bella Kotak
Craggane Designs Social Media Accounts
Website | Instagram | Facebook
Related Articles
Femininity, Flora and Fairy tales: The Photography of Voodica