Take a tumble down the rabbit hole into photographer Voodica's self-proclaimed wonderland and find yourself in an upside-down universe of alluring, lithe maidens swathed in tulle and crowned heroines bedecked in glinting armour. Underpinned by her flair for art direction, Voodica's spectacular works are a culmination of harmonious visual elements and a discerning eye for detail. Put simply, they're not something to miss.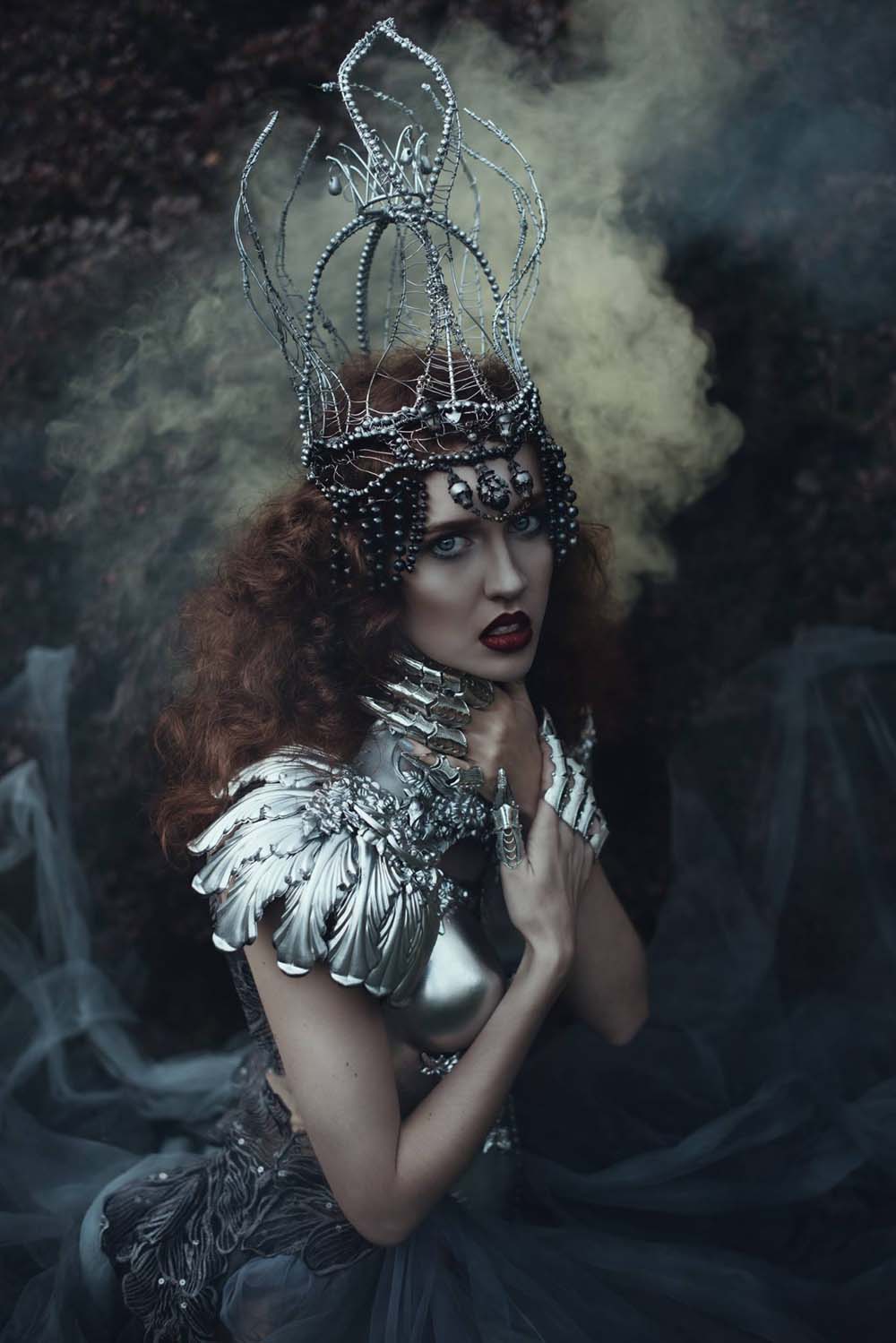 Inspired by fantastical stories in film and literature, and imagined in a palette of desaturated, moody tones, Voodica's portfolio boasts a treasury of bittersweet fairy tales – with a twist. In this world, the female protagonists do not just serve as props to bolster the brilliance of the prince that saves the day – instead, with no shining knight in site, these stories belong to them. These beautiful nymphs may be immaculately made up and draped somewhat seductively in lush scenery, but the serene, dreamy expressions on their faces hint at contentment rather than a sense of waiting around to be rescued.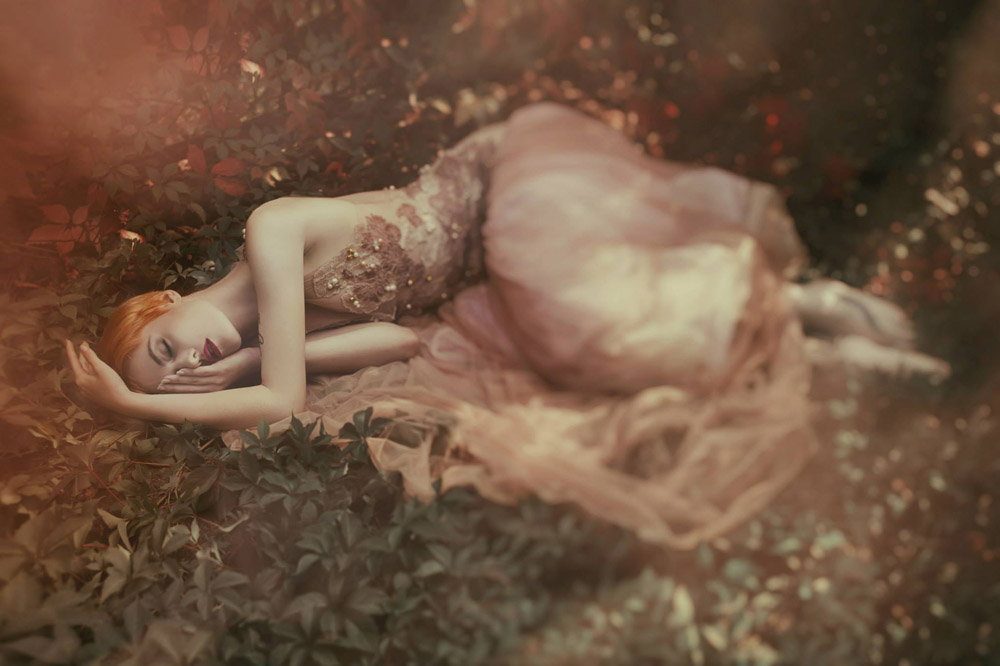 Much of Voodica's work concerns the relationship between the female body and its natural surroundings. Plants and flowers intertwine with models' bodies; long hair is entangled in branches, leaves shroud milky limbs and an Ophelia-esque character clutches a bouquet as she floats amongst lily pads. Aside from these organic elements adding to the ethereal quality of her photographs, they also raise questions with regard to femininity and its connection to nature.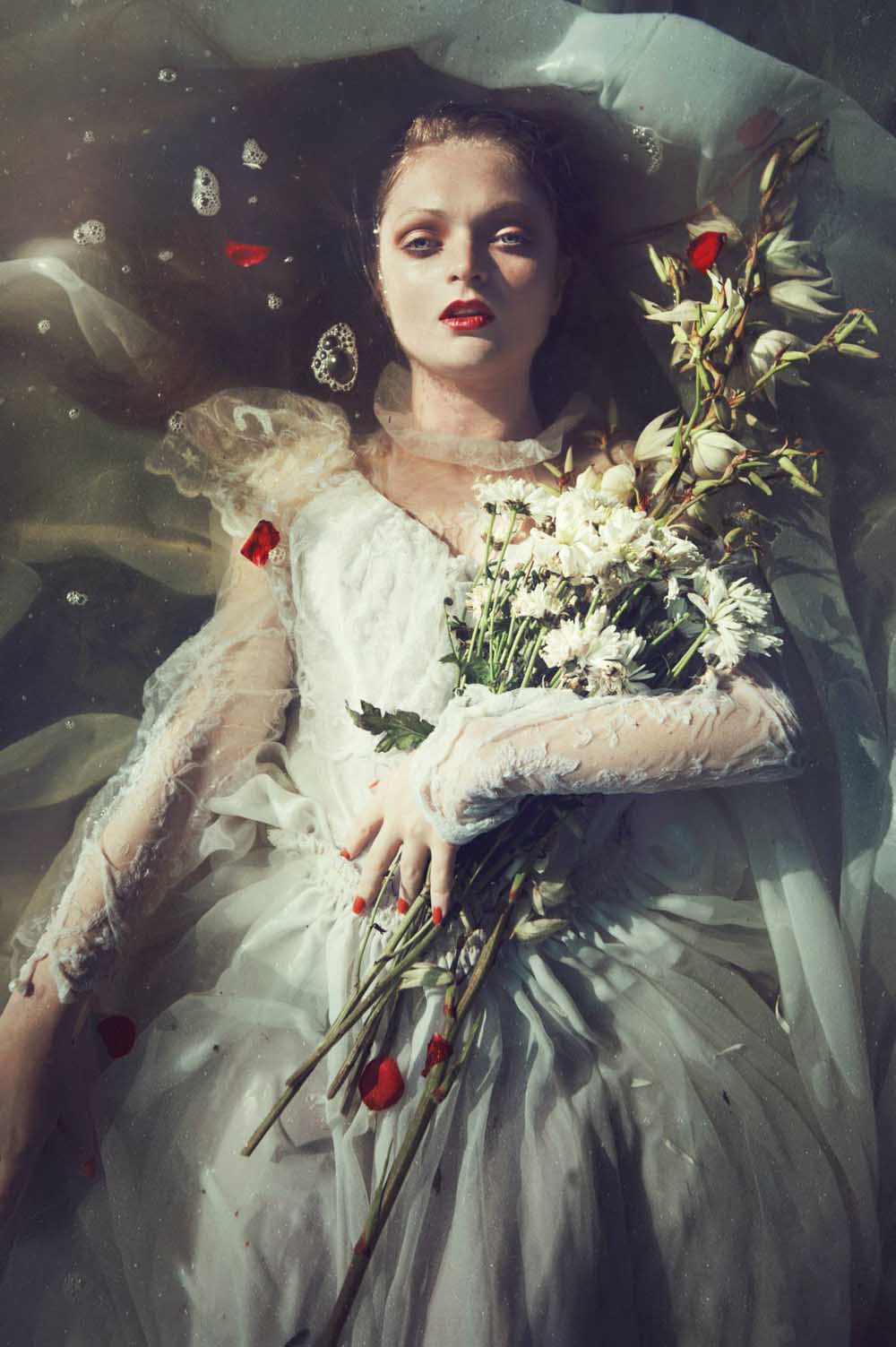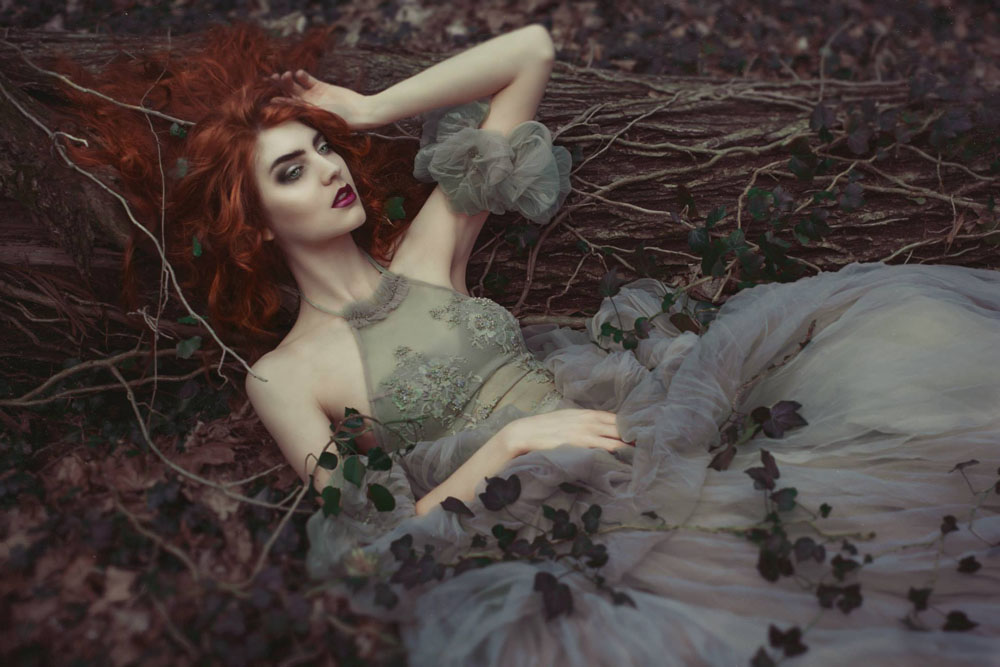 Throughout art history, flowers have served as a reoccurring symbol for female sexuality as well as a delicate reminder of the transience of human life, such as in 17th century Dutch Vanitas paintings. Nature, too, plays a special relationship to the feminine, with many cultures referring to the planet as a 'Goddess' or 'Mother Earth'. By frequently juxtaposing her female protagonists with flora, Voodica calls upon the viewer to acknowledge and admire an inherent fragility in being female, and in being a mortal being.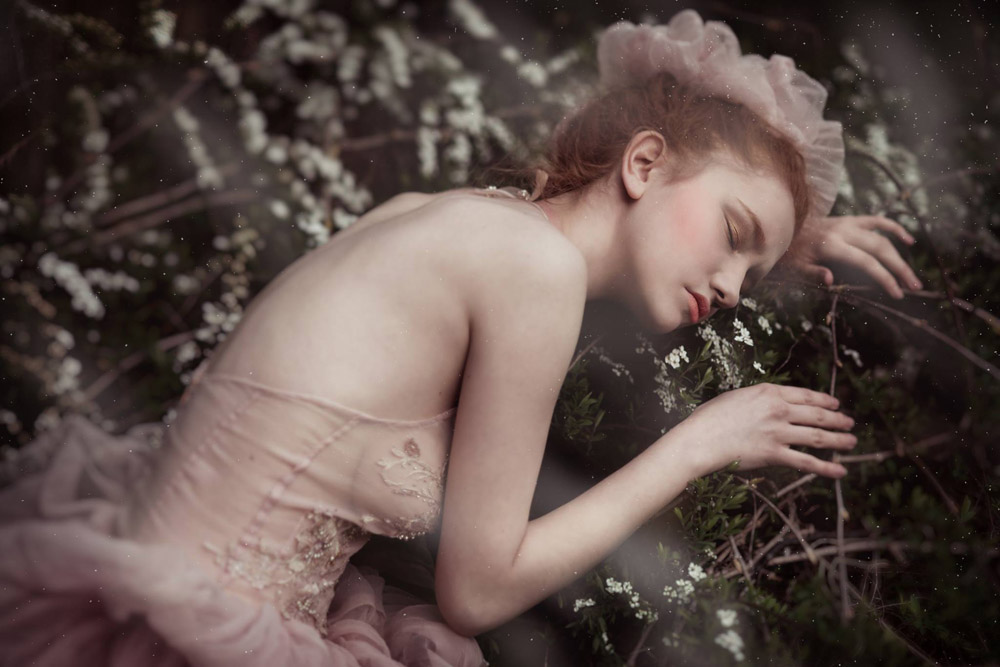 Voodica, also known as Marta Siosek, was born and raised in Gryfice, Poland. Her photographer name, she explains, is a teenage nickname deriving from 'voodoo' that stuck, "For me, it's imprinted with magic and hopefully reminiscent of my style of photography."
As a child, Marta loved to draw, and was especially inspired by Manga comics and Japanese culture. However, it was not until during her Master's degree in Human Behaviour where she picked up her friend's Canon and caught her first proper glimpse of life through the lens: "When I looked through the viewfinder, it was like a totally different world – it was like magic," she reminisces.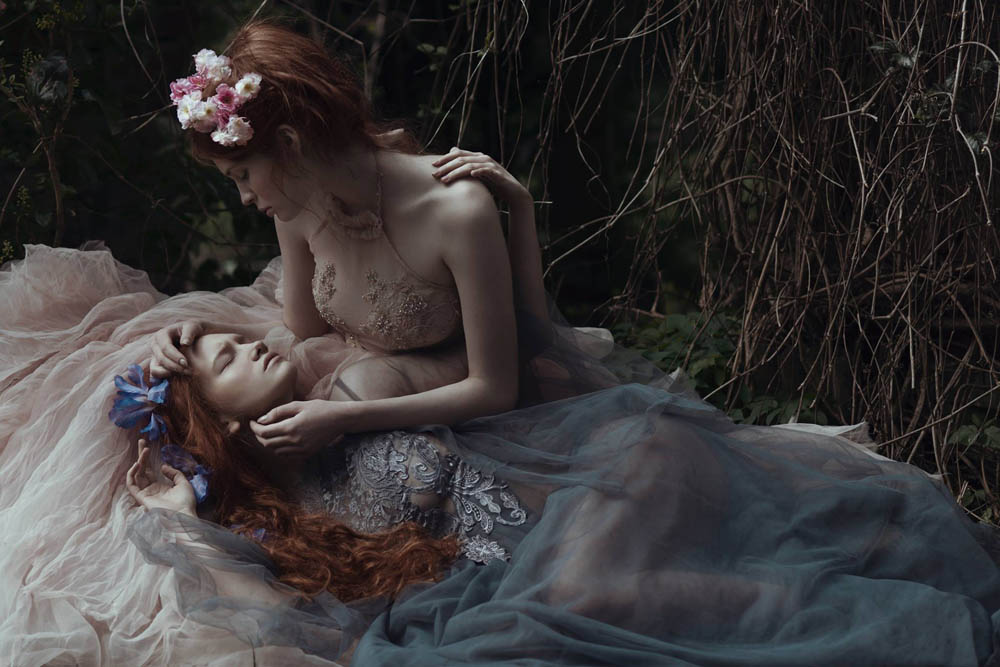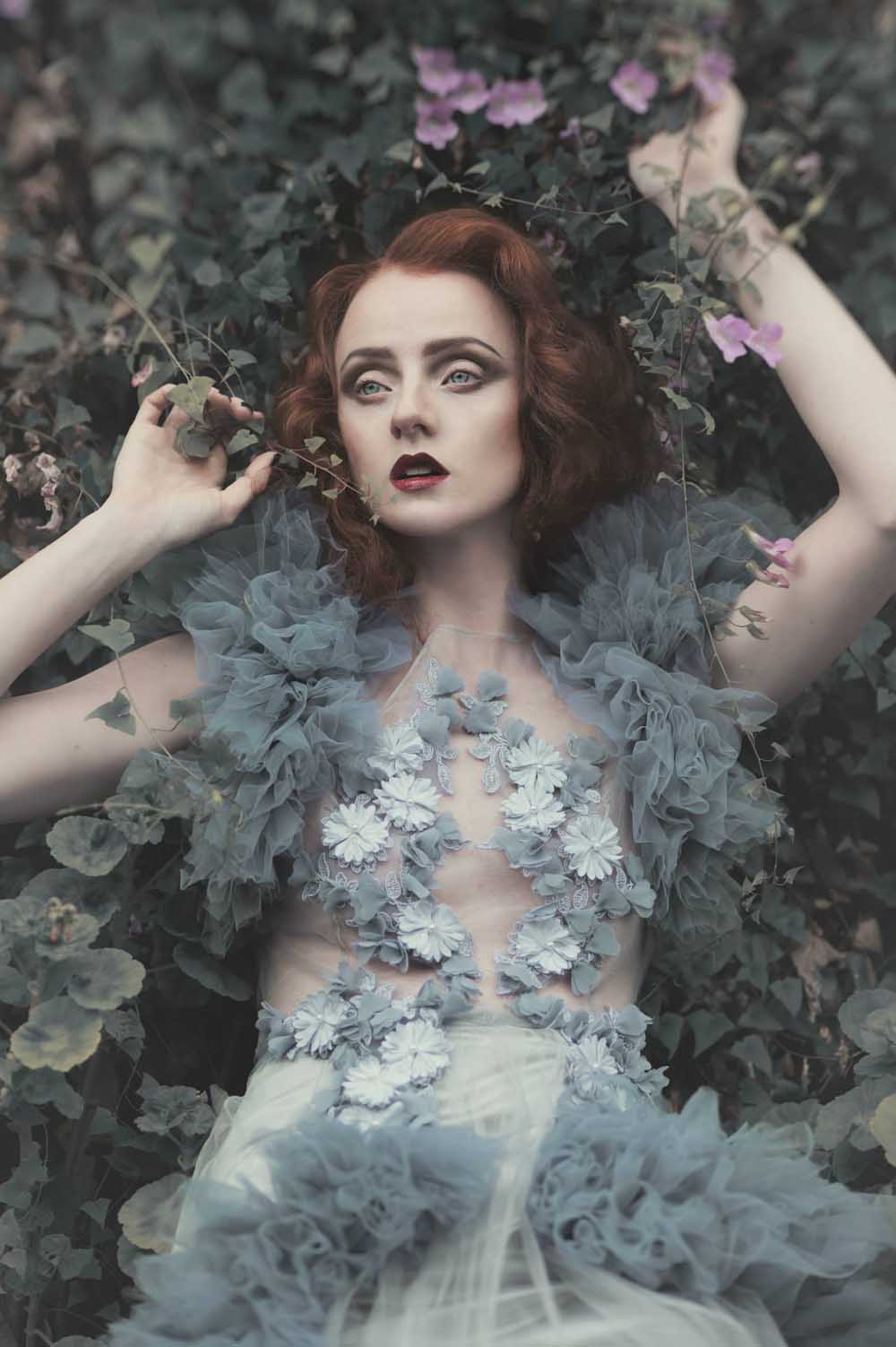 When I ask what's on the horizon for Voodica Photography, she tells me of how she moved to the UK a few years ago in order to be involved with more fashion projects, only to return back home shortly afterwards due to her mother's death. After a period of mourning and a year off from shooting, she decided to pick up her camera again, "Photography helps me deal with reality," she admits. Now, at thirty-three, Marta, who is also the owner of a toyshop in her hometown, is expecting her first baby and has decided to take some time off from her photographic pursuits. "This isn't the last you'll hear of Voodica Photography…I will be back with some amazing projects," she assures. Meanwhile, we'll await her return like a forlorn princess studying the horizon for her hero.