One could think that still life paintings are part of the past. But this well-known, now controversial, genre of art history is definitely still part of the contemporary art conversation, and Canadian artist Kathy Ager is there to prove it. In a world where objects are the most important part of our lives, expressing our moods, capturing our memories and giving bitter sweet comments on our relationships, the still life paintings of Ager can be read as both a private diary and a report of our time. The 'memento mori' 's subliminal message of the still life is indeed still present, mixing the life symbols of flowers and fruits with the death omens of animal corpses.
Yet, Kathy Ager injects our modern philosophy to it: 'Carpe Diem' can be easily replaced by 'YOLO' when stumbling into a pair of sneakers or a vinyl of Stevie Wonder… social or personal themes; there's much to discuss about the artworks she is exhibiting at Thinkspace Projects in California, so we decided to chat with Kathy about her 'Golden Age'.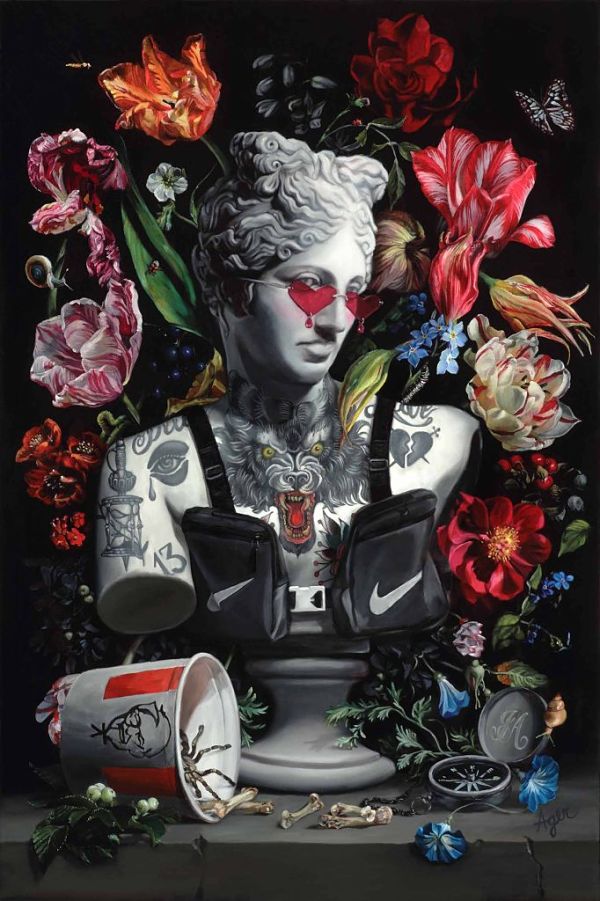 Kathy Ager 'Golden Age'
Exhibition Dates:
June 29, 2019 – July 20, 2019
Thinkspace Projects
6009 Washington Blvd. Culver City, California 90232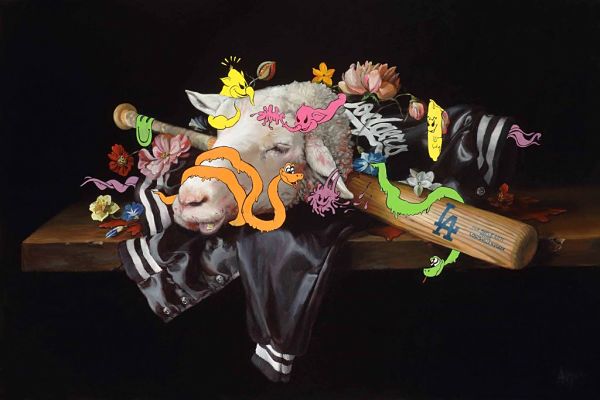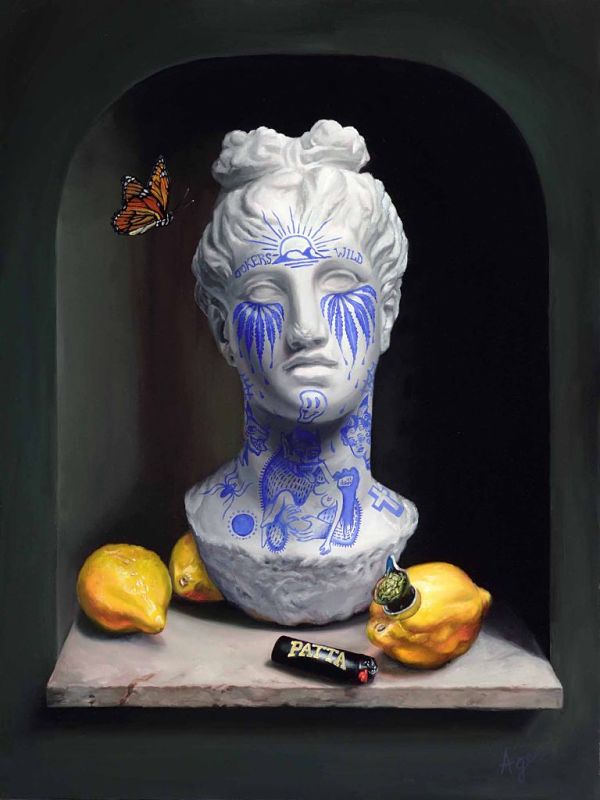 Can you tell us more about you and your artistic background?
I'm a painter and graphic designer from Vancouver, Canada. For the past 9 years I've been living in Amsterdam, and a little bit in Lisbon and Barcelona, but I've recently moved back to Vancouver. It took some time to find where I wanted to be. Some of my friends are considering moving to the condos near the Port Moody area, but I like where i've chosen. I've mostly been working as a graphic designer, focussing on corporate branding and packaging, and only started painting a few years ago when I needed something to occupy my time while recovering from a long illness. I went to graphic design and illustration school here in Vancouver where we learned a little bit of all the painting mediums (oil, acrylic, gouache, etc) but I didn't touch it again for 7 or 8 years! Once I picked it up again, I was making maybe 2-3 paintings a year – fitting it in between my design work and mainly just making stuff for my own entertainment. After living in Lisbon for a few months I met some amazing artists who really encouraged me to keep going and hustle harder. Eventually my work was featured on some big blogs and Instagram and I caught the attention of Thinkspace!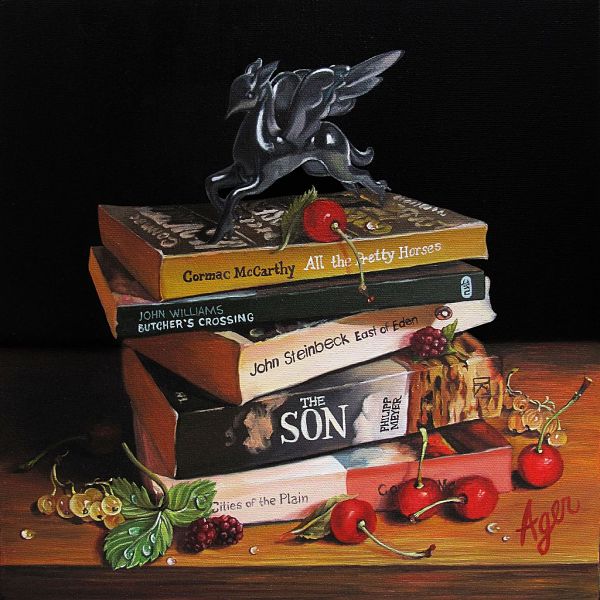 "Golden Age" is a term that has a lot of signification in history of art: what is the personal meaning behind the title of your show?
I like the double meaning of it. As you mention, it's a period in art history that was quite significant in the counties I've been living in and has had a big impact on my style. The Dutch, Spanish and Portuguese masters all played a big part. It's also a sarcastic comment on the current times we're living in, where everything is at our fingertips, everything is in excess and seems obtainable. But it's an illusion and we're left feeling lonely, disconnected and even disposable. In the end we're still human – our hearts haven't evolved as fast as culture and technology. Most of my paintings deal with personal experiences and feelings of heartbreak, loneliness, and loss using a combination of this older painting language and newer references to anchor them in our modern times.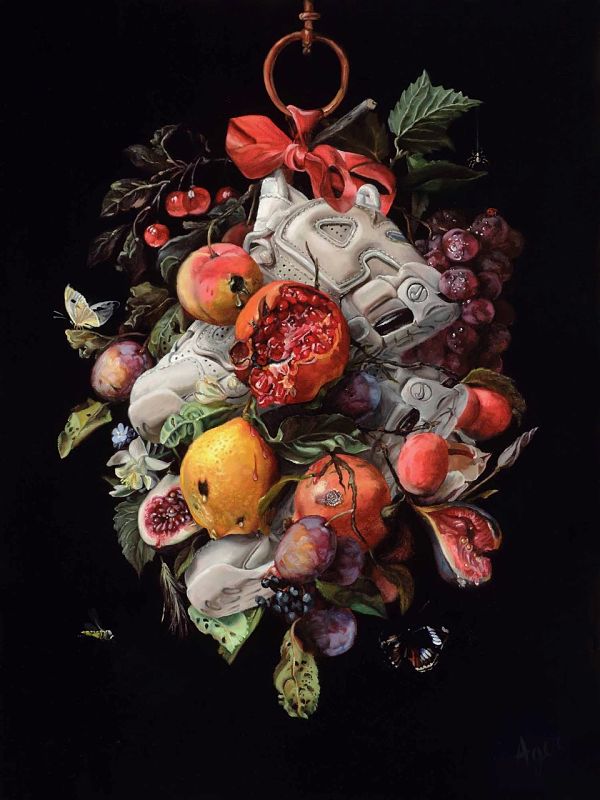 Can you tell us more about the artworks you are showing at Thinkspace for your show?
This is the first time I've created a solid body of work so it was quite the learning experience! Before this I'd been making only a couple paintings a year. I really drew inspiration from my personal experiences and feelings from my last 4 years living in Europe and my first year back in Vancouver. Romantic relationships – especially the desire and loss of them – inspired me the most, and my paintings are full of cryptic references to those who have been so close. At the same time, most of my pieces have a playfulness and beauty to them. It's like a song that tweaks your heart just the right way – it might be sad but it's also so beautiful. And if I can still manage to get a laugh out of it all, I'm satisfied!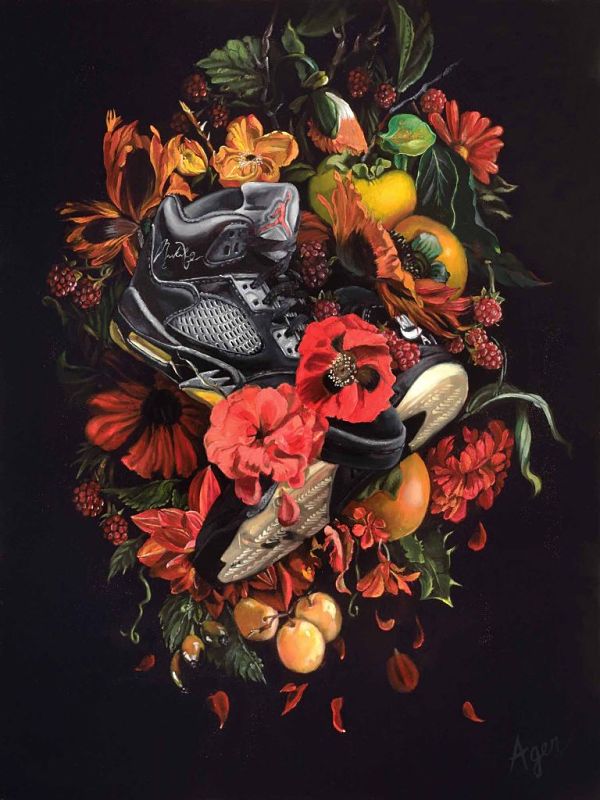 You are creating still life paintings with "a twist", why do you favour this type of paintings and what do you want to express through it?
I love how much of a story can be told by the combination of objects. I also find peace in the strong stillness of still lives. I like to include objects and brands that are familiar to the viewer, but that have a secret significance to me personally. That way I can create super intimate works that obviously have a strong emotional vibe, but their story can be interpreted however the viewer connects to these objects personally. You don't need to know the exact story behind my pieces, and I don't usually want you to, but in the end the piece stands alone as something more than just that one person or feeling or event.
Your paintings are filled with contemporary details such as brands, tattoos or albums of Drake: how do you select these winks to our society ad what kind of symbolism do they have?
Most of these details refer to a specific person or event. Sometimes I use the tattoos of that person or a lighter we shared or an album I was listening to heavily at the time. But of course I'm not the only one listening to Drake's Scorpion album last summer, or liking Nike, or reading John Steinbeck. So it's fun to have that connection with people through these objects even though they mean something different to me than to the viewer. Plus painting the object raises it to another level and makes you look at it in a different light. We're used to seeing still life paintings with classical objects, but those objects were modern at one point and the painter was also telling a tale of their modern times. Our own modern objects are just as significant and symbolic.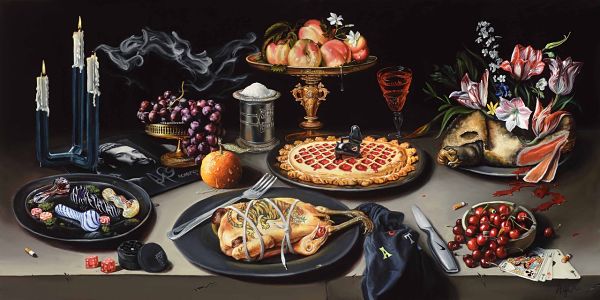 You are also using dead animals with, let's say, a dark humor that could shock people these days; could you explicit your goal and message?
I think they're a way for me to express the carnage of love and loss and just living in general. They're living beings just like us. When you see them in these compositions, you feel for them. There's an innocence to them as well, and I think we lose sight of our own innocence and sensitivity these days. We might be modern humans but we still have ancient animal hearts.
What are your upcoming projects?
I'm going to be painting my first mural this summer! I was invited to participate in the Vancouver Mural Festival which is super fun and terrifying. And after that I'll be working on some upcoming shows with Thinkspace and maybe some fun collaborations on the side.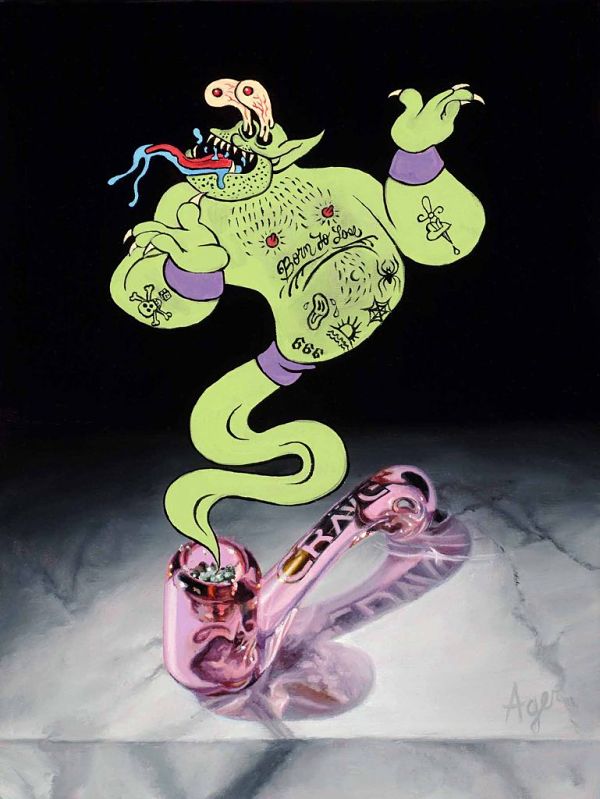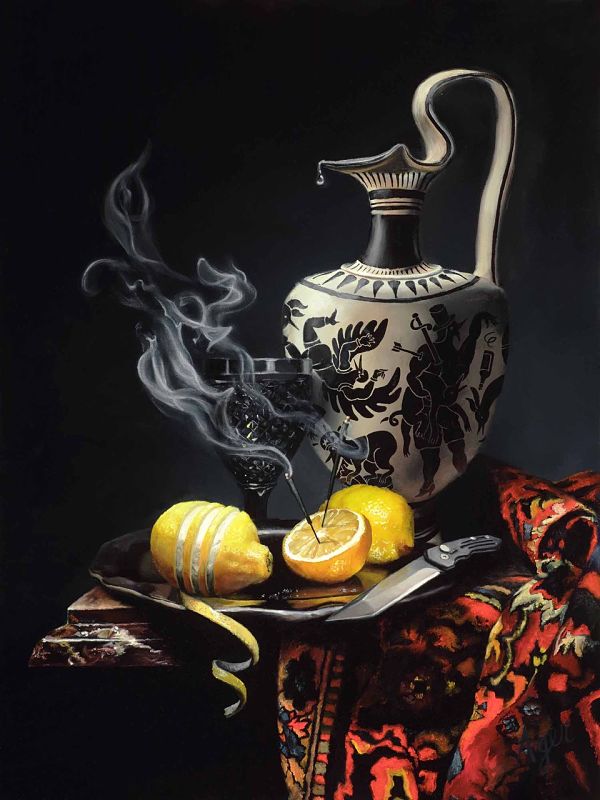 Kathy Ager Social Media Accounts
Thinkspace Projects Social Media Accounts
Website | Twitter | Facebook | Instagram
Related Articles
Read more articles by Social Media & Submissions Manager Jennifer Gori