When you see the names Chet Zar and Jeremy Wagner in the same exhibition title, you know things are going to get darkly provocative! Exploring the concept of 'dark art', artist Chet, along with collector, author and musician Jeremy, have curated a group show featuring some of the best contemporary artists with an interest in the grotesque and the bizarre.
Speaking to your darker desires and interests, the exhibition opens this Saturday 19th January at Copro Gallery. Combining a beautifully eclectic array of exhibitors, CONJOINED VS. GROTESQUE: Celebrating the Denizens of the Dark unveils artists from the Dark Contemporary Art Movement alongside Music industry and Motion Picture artists, special FX technicians, and other dark creators advanced in their crafts. As to be expected within the walls of Copro Gallery, this show promises to take you to another realm. Experience hyperreal sculptures, Twisted Art Toys, freakish paintings and drawings – and even collector guitars!
Exhibition Dates:
January 19 – February 16, 2019
Opening Reception: Saturday, January 19, 2019 | 8:00 – 11:00 p.m.
Live music from The Order Of The Fly, live body painting with Nix Body Art & FX, and food and coffee with Pinch of Flavor and Apollo's Coffee!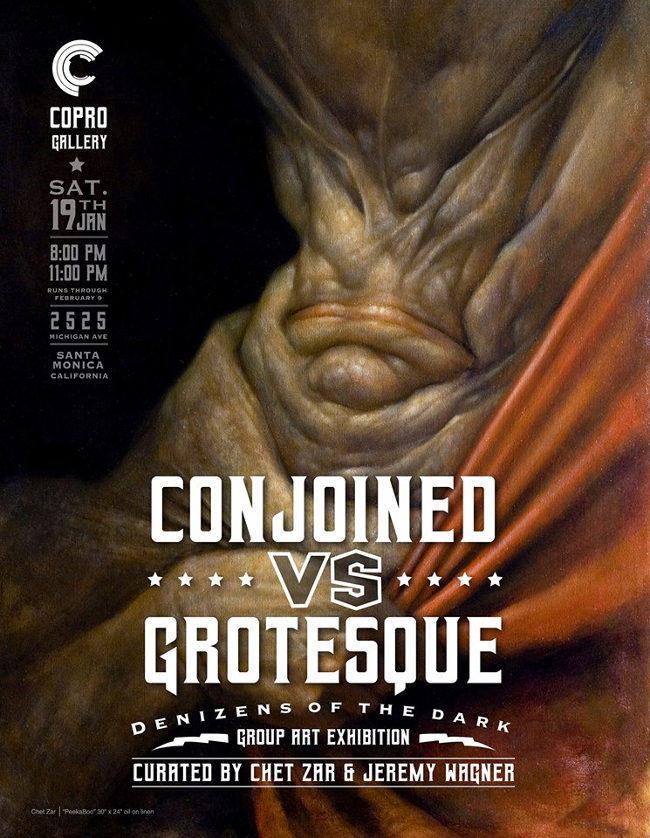 Copro Gallery
2525 Michigan Ave. T5, Santa Monica, CA 90404.
For press inquiries or sales, please contact Gallery Director Gary Pressman: [email protected] or tel: 310-829-2156.
Featured artists:
Chet Zar (artist), Kazuhiro Tsuji (hyperrealist sculptor and special fx), Jay Weinberg (artist and drummer for Slipknot), Wes Benscoter (artist), Ed Repka (artist), Dan Seagrave (artist), Andreas Marschall (artist, screenwriter, film editor/director), Scott Musgrove (artist and sculptor), Allen Williams (artist), Shane Pierce (artist), Louie Becker (artist), Matt Dangler (artist), Miroslav Petro (artist), Samuel Araya (artist), Zack Dunn (artist), Dominic Holmes (artist, writer, tattoo artist), Carin Hazmat (artist, designer), Magnus Gjoen (artist, sculptor), Ronald Gonzalez (artist, sculptor), Bob Tyrrell (tattoo artist), Rob Smits (artist), Kevin Estrada (photographer), Gene Ambo (photographer), Claudio Bergamin (artist), Max Verehin (artist), Vincent Villafranca (sculptor), Dan Harms (artist), Mark Rudolph (artist), Ryan Matthew Cohn (sculptor and oddities collector), Sarina Brewer, El Mescalito (sculptor), Ave Rose (artist), Jacob E. Roanhaus, Chantal Menard (artist sculptor), Stefanie Vega (sculptor), Abbybelle, Jack Howe, Chris Haas (sculptor), Brian Smith (artist), Jason Andrew Hite, Jeffrey R. Kibbe (artist), Cig Neutron (sculptor), Tokyo Jesus, Hanna Jaeun , Eric Tengren , Jodi Cachia (artist, designer, performer), Laurie Hassold, Jeff Gillette, Zachary Ramsey, Colin Christian, LoneHawk Whitlock , Katya Tal, Matt Levin, Jay Ferguson, Miso Karen Hsiao, Liz McGrath, Dos Diablos, Karikatura, Ben Schwenk, Hugo D. Villa, Mow Skwoz, Kristina Drake, Gabe Leonard, Amanda Dempsey, Jeremy Cross, Vestitches Tapestries and many more!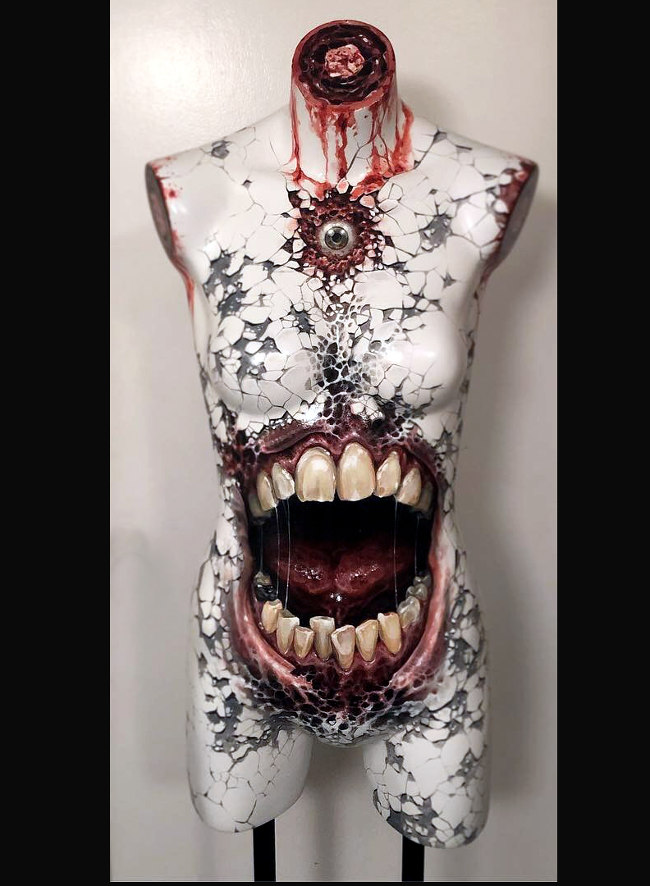 Painted mannequin by Dominic Holmes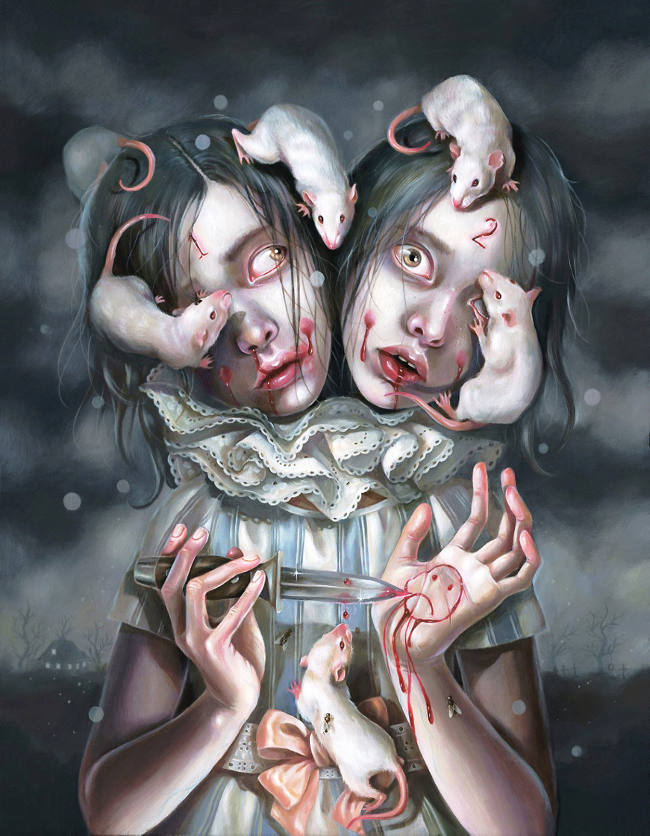 Hanna Jauen – Bound
Press Release:
Chet Zar Bio:
Zar's interest in the darker side of art began in the earliest stages of his life. A natural fascination with all things strange fostered within himself a deep connection to horror movies and dark imagery. He could relate to the feelings of fear, anxiety and isolation that they conveyed. These are themes which had permeated most of his childhood drawings and paintings and are reflected in his work to this day. The combined interest in horror films and art eventually culminated into a career as a special effects make up artist, designer and sculptor for the motion picture industry, designing and creating creatures and make up effects effects for such films as, "The Ring", "Hellboy I & II", "Planet of the Apes" and the critically acclaimed music videos for the art metal band Tool. Zar also embraced the digital side of special effects as well, utilising the computer to translate his dark vision with 3D animation for Tool's live shows and subsequently releasing many of them on his own DVD of dark 3D animation, "Disturb the Normal".
Through the many years spent dealing with all of the politics and artistic compromises of the film industry left Zar feeling creatively stagnant. At the beginning of 2000 (at the suggestion of horror author Clive Barker), he decided to go back to his roots and focus on his own original works and try his hand at fine art, specifically painting in oils. The result has been a renewed sense of purpose, artistic freedom and a clarity of vision that is evident in his darkly surreal (and often darkly humorous) paintings.
"Chet's art is beautiful & scary. His style has a modern twist crashing into a classical approach. I think Chet is a master painter on his way to making a great mark in our little world. Wanna do something smart with your money? Invest in a Chet Zar painting." – Adam Jones (TOOL).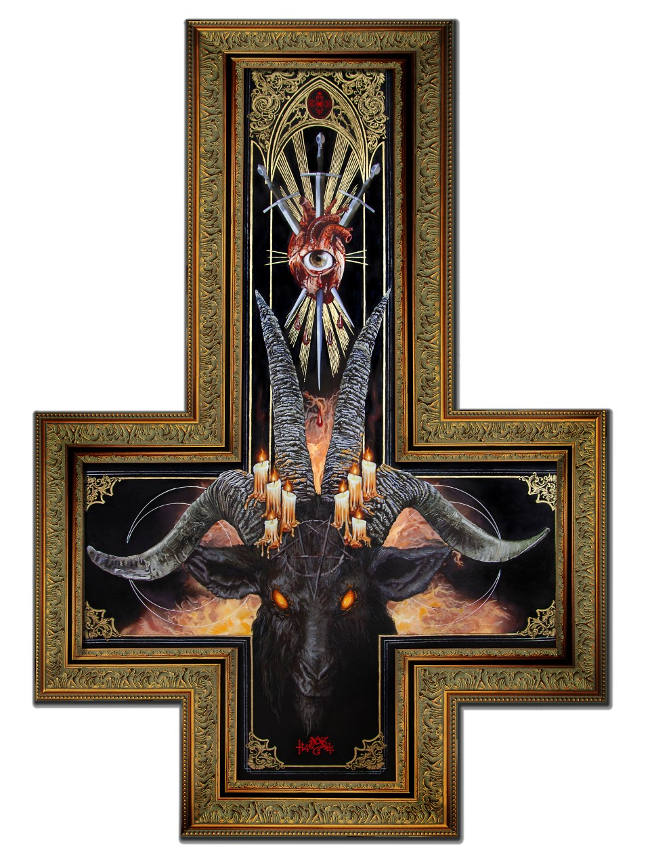 Carin A Hazmat – Quod nocet, saepe docet
Jeremy Wagner Bio:
New York Times Bestselling Author, Peter Straub (A Dark Matter, Ghost Story, and The Talisman—with Stephen King) says, "Jeremy is a pretty impressive dude." Jeremy Wagner has released 8 albums and has written lyrics to hundreds of songs with his international death- metal band, BROKEN HOPE. He has a following of rabid fans worldwide, yet aside from his music career, Wagner writes dark fiction and short works full time. His published works include the best-selling debut novel, The Armageddon Chord, the story "Romance Ain't Dead" for the anthology, Hungry For Your Love (St. Martin's Press), the story "The Creatures From Craigslist" in the anthology Fangbangers: An Erotic Anthology of Fangs, Claws, Sex and Love (Ravenous Romance); the seasonal bio tale "When I Scared Myself Out of Halloween" (Shock Totem Books), his horror writing essay-exercise in the Now Write! Edition of Science Fiction, Fantasy, and Horror (Bantam Books), and most recently, his short story "Pit Stop" in the A Tribute Anthology to Deadworld (Riverdale Avenue Books).
Wagner's novel, The Armageddon Chord, peaked at #4 on Barnes & Noble's Top 10 paperback Bestseller List and peaked at #9 on B&N's Top 100 overall Bestseller List in the first week of release. The novel also earned a Hiram Award, a first-round ballot Stoker Award Nomination, and received critical acclaim in Publisher's Weekly and Rolling Stone magazine among many other worldwide media. The Afraid imprint of Riverdale Avenue Books will release Wagner's newest novel, 'Rabid Heart', on October 3rd. The publisher will also re-release a revised edition of The Armageddon Chord in December 2018 with new cover artwork and more. Wagner is a serious collector of dark art, fantasy art, and lowbrow art. He lives in the Chicago area.
To see the full line up of exhibiting artists and their works, head over to the Copro Gallery website – or better yet, head to Copro Gallery in the flesh!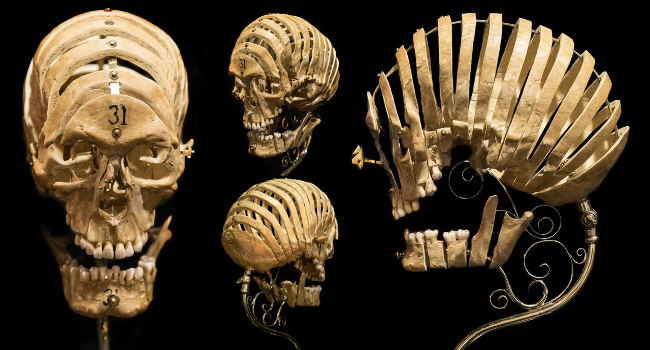 Ryan Matthew Cohn – Skull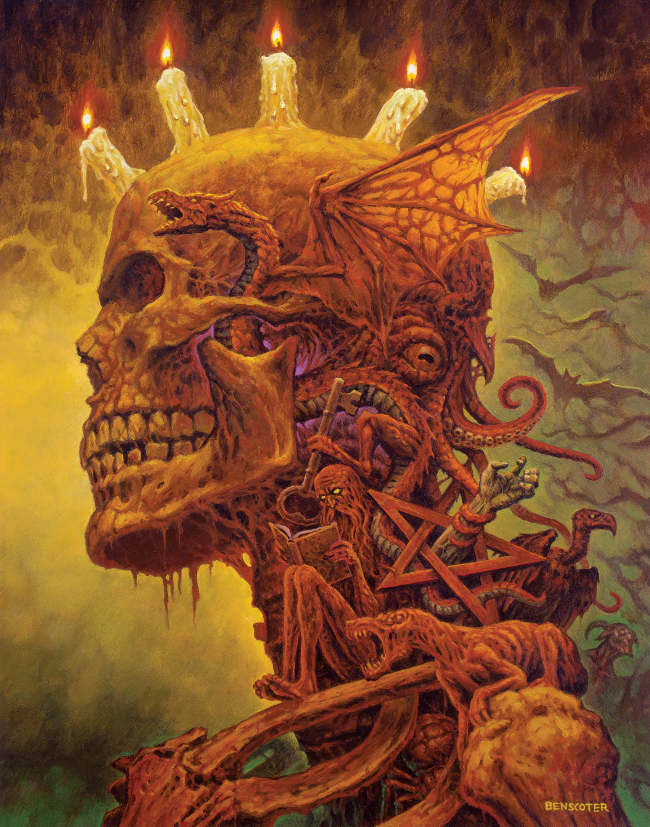 Wes Benscooter – Death's Head Arcana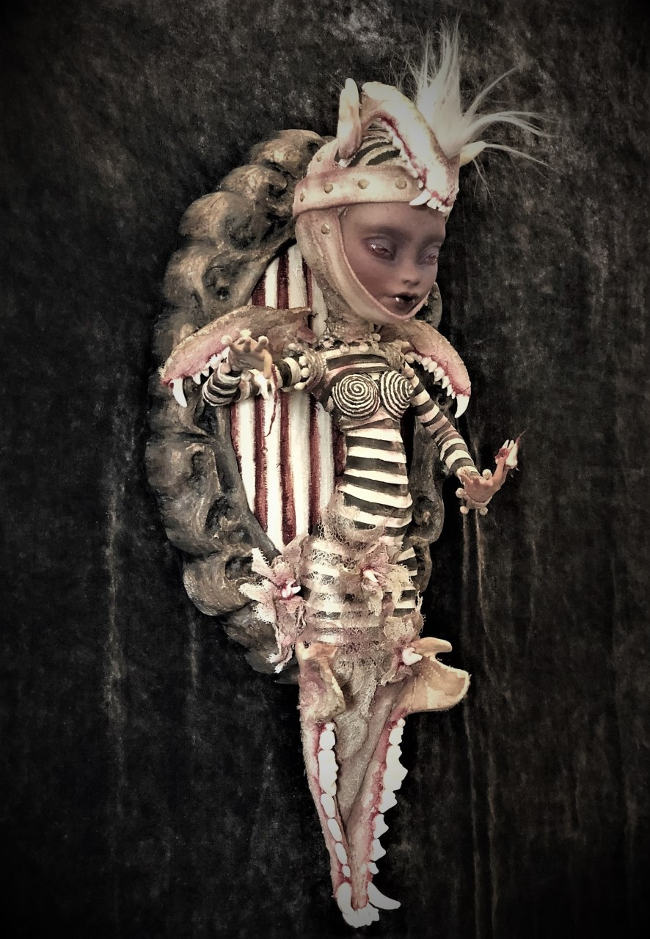 Stefanie Vega – Toothfairy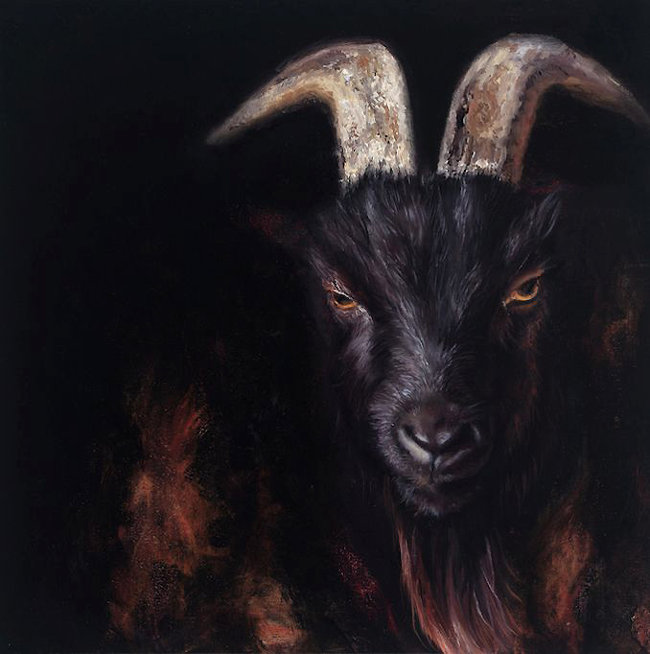 Jay Weinberg – I Was Never Here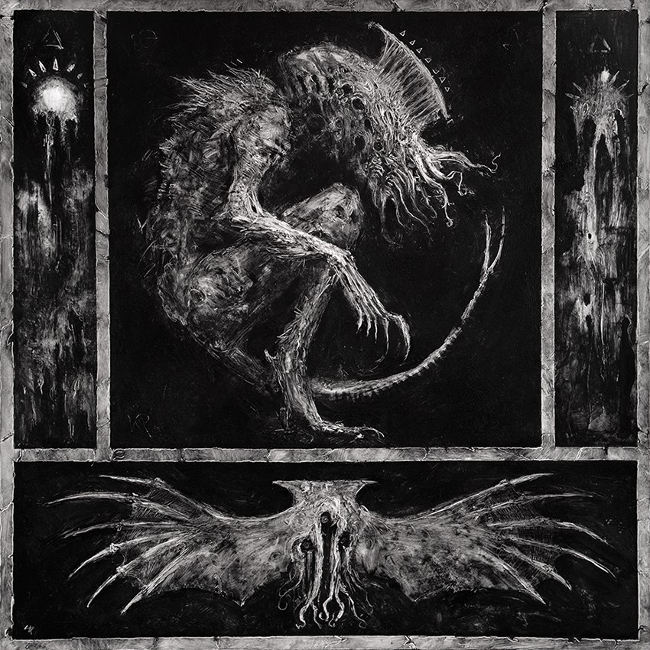 Sam Araya – Ryleh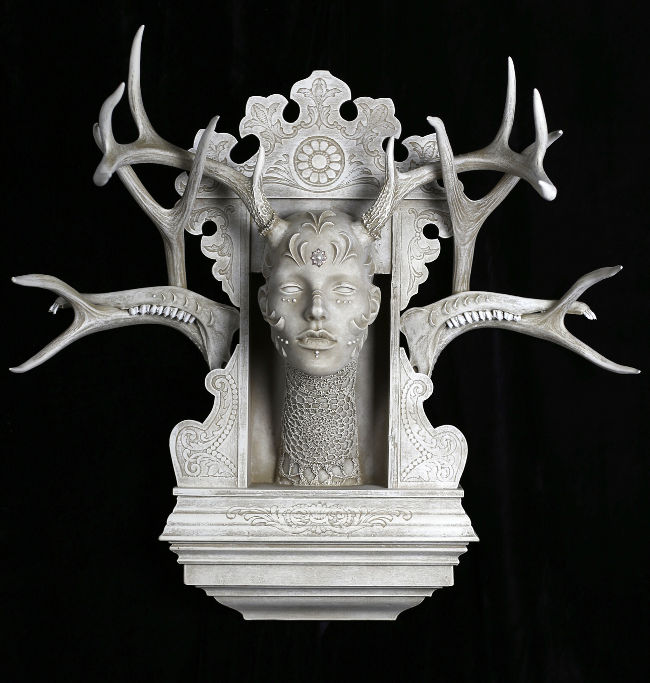 Chris Haas – Diva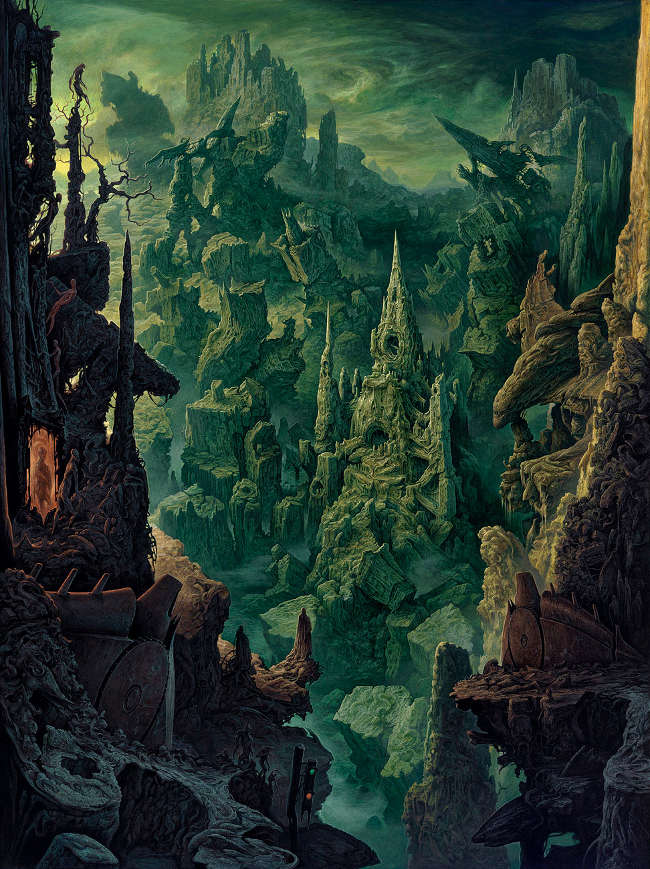 Dan Seagrave – Valley Of The Phylogenetic Tree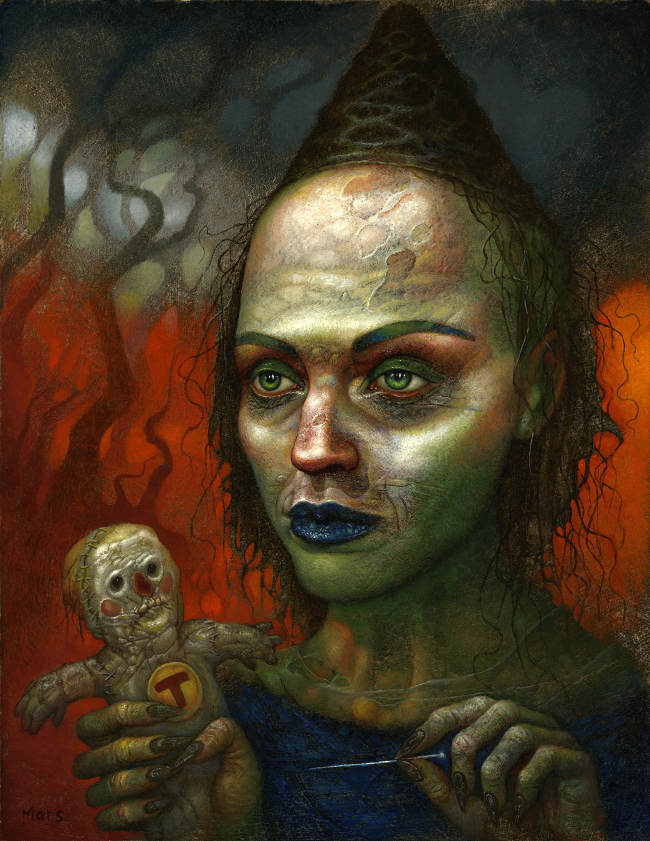 Chris Mars – Nullifier 2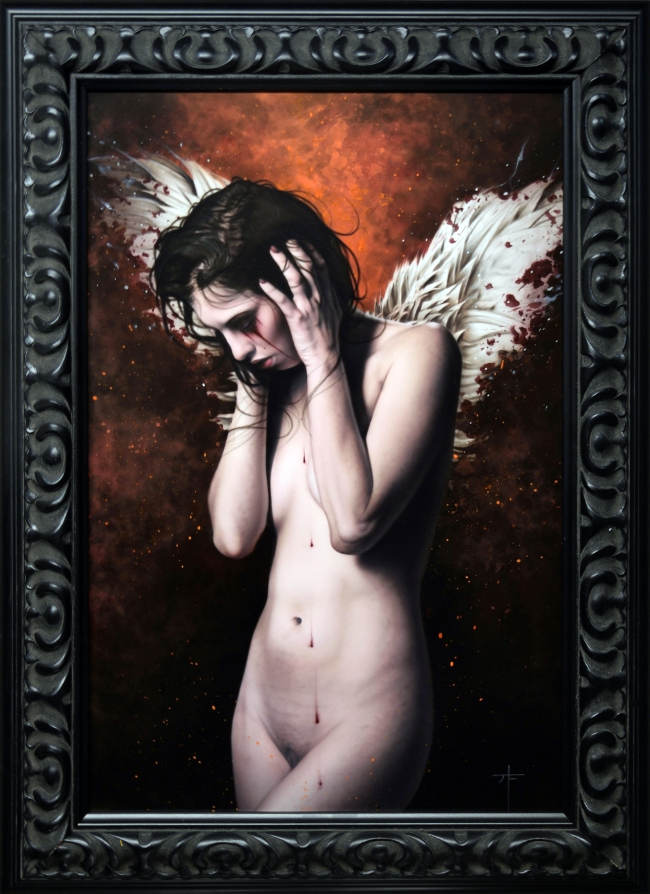 Jay Ferguson – Beneath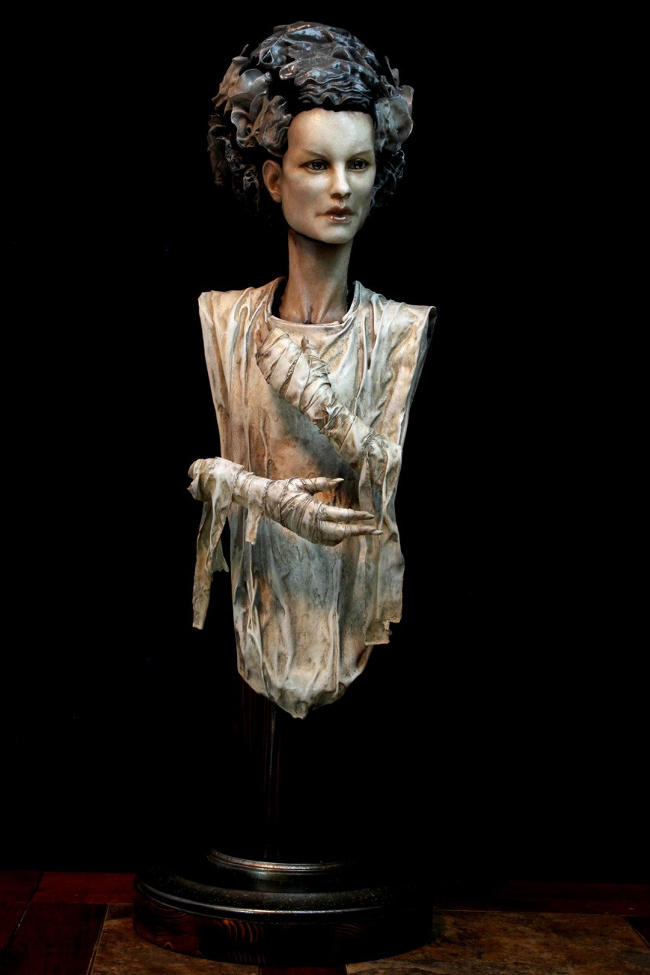 Akihito Ikeda – Bride of Frankenstein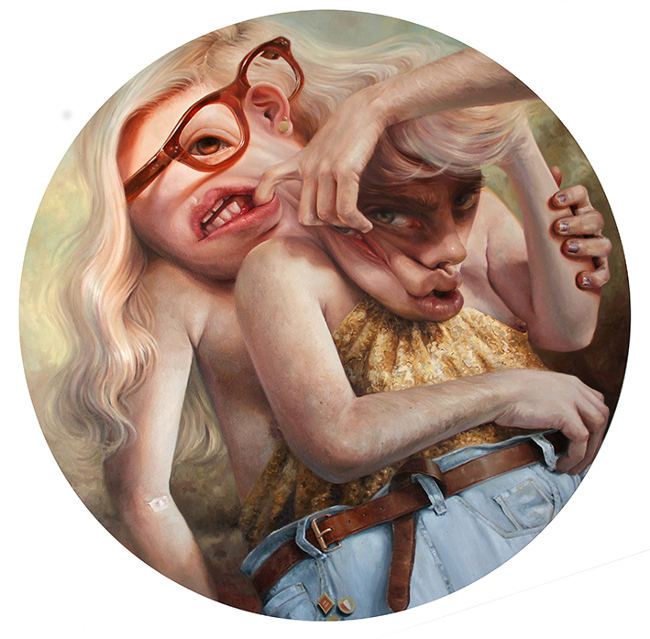 Horacio Quiroz – Fear my most devoted follower