2018 Beautiful Bizarre Magazine Art Prize Finalist, sculptor Ariel Bowman brings the past to the present, connecting science and art through her ceramic sculptures of prehistoric animals caught in timeless settings. Weaving in elements from nature and modern society, using ornately carved furniture, elaborately sculpted linens, and finely detailed creatures, she provides an artistic perspective of our connection with animals throughout the ages.
2019 Beautiful Bizarre Art Prize entries are now open! To be in the draw to win global exposure + over US$20,000 in cash and prizes, check out the details and enter today!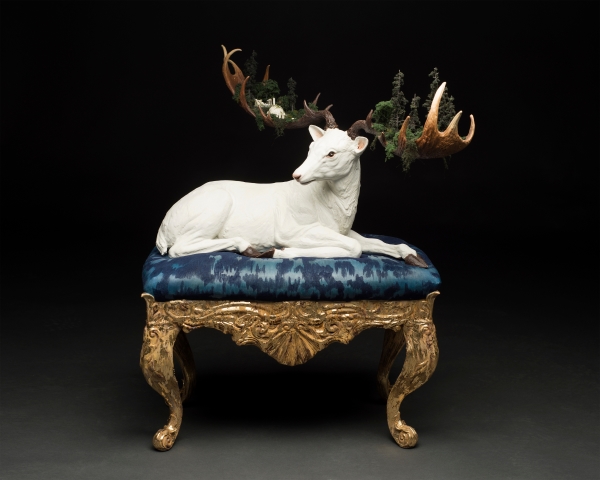 What did you think of the art prize?
I think it is a great way for artists to find international exposure and grow their careers through new connections. The work chosen was an amazing selection of a variety of subjects and media, which showcases the diversity of art.
What was the experience like for you?
I was thrilled to be a finalist and see images of my work shown among some of my favorite artists. Sometimes life as an artist can be a roller coaster with deep lows and high peaks, but it is experiences like this that keep me going and reassure me that I made the right choice to pursue art.
Why did you enter the Beautiful Bizarre Magazine Art Prize?
I have been a fan of the magazine for the last few years and felt a kinship with the published artists. I was encouraged to enter by one of them, Sarah Davey, who was my studio mate at University of Florida, and I wanted to connect with Beautiful Bizarre Magazine's audience.
Did you think it was valuable, and why?
Absolutely. I always think that it is better to apply for things and see where they go. As a finalist, my Instagram and website have been receiving interest from a wider audience. Invitations to new shows have also come from the publicity the prize provided. One of the most sought after things an artist can hope for is name recognition and for people to see their work more widely, and the art prize has done that for me.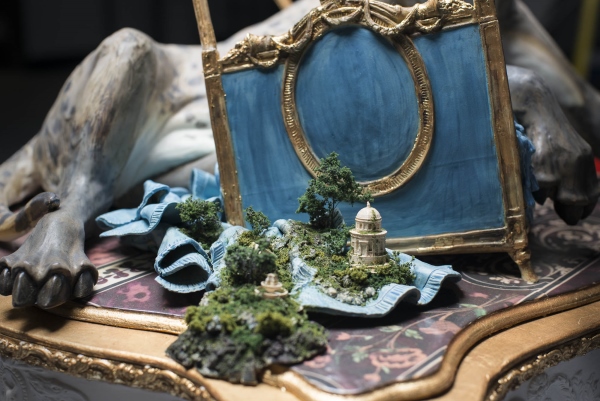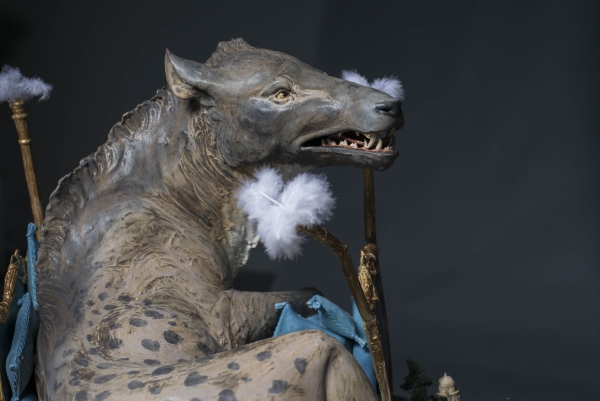 Bridging the gap between science and art
Raised by artists, her mother is a potter and sculptor and her father is a woodworker, Ariel's childhood activities included making art and playing in clay. It's not surprising then, that she gravitated towards ceramics while completing her undergraduate degree at the Kansas City Art Institute.
She also wanted to be a zoologist as a child, citing a love of animals. Her work shows this passion for animals and science which drives her to create sculptures of creatures from the past to present.
"I am crossing between the worlds of science and art, using my work to communicate how each of these worlds has an impact on our perceptions. Examining our place in the animal world and questioning our understanding of time can make us re-evaluate our relationship with nature in the past, present, and future."
Ariel draws inspiration from many artists such as Crystal Morey, Adrian Arleo, Erika Sanada and Alanna DeRocchi, and also natural history, fossils, skeletons and her experiences restoring 18th century French furniture with her dad.
"The 18th century was a turning point in how people viewed and interacted with nature. During this time, wilderness was receding as scientific discoveries brought us closer to understanding the natural world. I am fascinated by this contrast and this time period as the height of the anthropocene and a symbol for human hubris and decadence. Science led people at this time to question their understanding of the world, while art contributed to revolution and changing ideas. "
Heavily influenced by sculptor Beth Cavener while in university, she credits Cavener with giving her a new perspective on ceramics.
"The way she makes very large scale animals in clay made me think of ceramics in a new way. I have always loved the way clay can capture any texture and mimic other materials. Sculpting with clay gives my work a sense of expression and an illusion of flesh that is important to making animals feel life-like."
All of these influences are replicated in each of her sculptures, with each piece placed in a tableau capturing the wonder of prehistoric animals caught in our human world.
"Since I began sculpting prehistoric animals, I have placed them in the context of humans in different ways. These contexts have changed with each series, moving from chains and ropes, to the circus, and most recently to the 18th century. Each series teaches me something new about how to communicate the human relationship to nature and my feelings about it."
Her most recent series, Wondrous Creatures, depicts animals lounging about on intricately carved tables and covered in fine linens. Without actually placing humans into the sculptures, the connection is more of an implication. The scenarios let the viewer insert themselves into each scene, exploring their own feelings of connection with the subjects. Wondrous Creatures, her graduate thesis exhibition, was displayed at the Florida Museum of Natural History, helping her connect science and art.
"The visitors at the museum enjoyed the visuals of the work. Most museum visitors only see skeletons of extinct animals, so it inspired curiosity to see them fleshed out through sculpture. It also inspires the same questions that lead to both scientific and artistic discoveries."
Ariel's focus on the passage of time will continue into the future, with a new series based on Louis XV mantel clocks.
"These clocks were prized possessions of the aristocracy and gave people status. They featured lions, rhinos, and camels; animals symbolizing the unknown exotic lands being conquered by France and intrigued and fascinated Europeans at the time. A lot of clocks also showed the influence of new scientific discoveries, displaying the movements of the sun and planets. I am hoping to challenge some ideas about time and replace some of these exotic animals with even stranger prehistoric predecessors."
You can see more of Ariel's work by visiting her website and Instagram account @ariel.bowman.