This Saturday, December 15th,
Modern Eden Gallery
presents two beautiful exhibitions; Ania Tomicka's
Omen
and Night Garden, featuring select contemporary artists exploring the subjects of nature, flora and fauna, and death and wilderness while paying particular attention to the night magic of James Abbott McNeill Whistler's "Nocturne" style, Chopin, and the gardens of Hieronymus Bosch.
Ania's work conveys a serene, spiritual darkness as her subjects seem to enchant their surroundings that are equally dreamlike and haunting. Sure to capture your heart, both shows are steeped in an undulating mystery of interpretations with the evocative and distinct creative voice of each artist.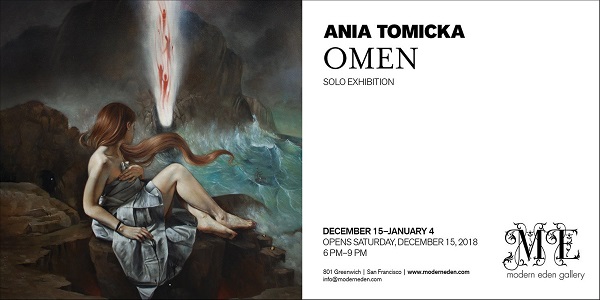 Press: Ania Tomicka was born in 1985 in Lodz, Poland. When she was only 9 she moved to Italy, where she started to draw seriously: manga at first and realistic things afterwards. She attended an art institute and graduated in 2004. During the school years she starts to paint with oil colors, a technique that soon to became her favorite. Hence she attended the Academy of Fine Arts of Venice where she found a lot of inspiration for her realistic and academic art. A year later she moved to Tuscany where she graduated at the Academy of Fine Arts of Florence. She focused her interest in more things like digital art, illustration and new materials such as wood. She also completed her studies at the academy of digital arts NEMO NT where she gained the title of student of the year.
Ania has always been interested in realistic, renaissance works. Her first loves are Salvador Dalì and Wojtek Siudmak's big canvases, full of absurd and strange creations, painted in a divine way.
Exhibition Dates:
December 15–January 4, 2019
Night Garden Group Exhibition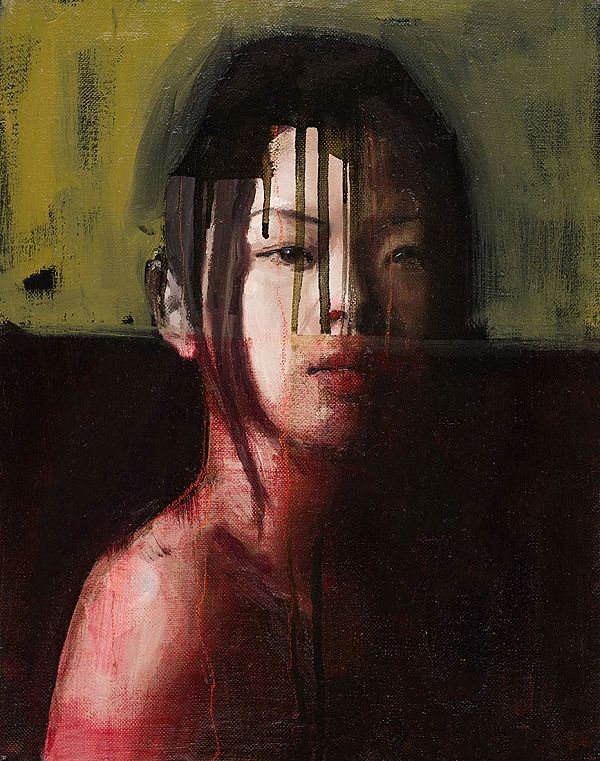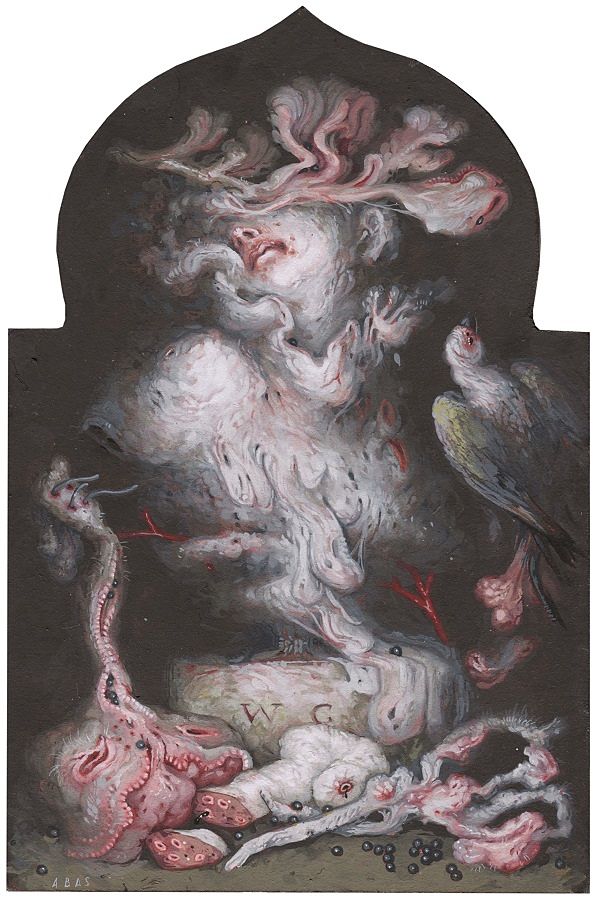 Allison Sommers