Artist Mike Dargas has caught my eye for years due to his depiction of hyper-realistic portraits of people. At the mere age of eleven, he painted the cathedral square in his hometown of Cologne in both pastel and chalk. As he grew older, he became more intrigued with three-dimensional art. Mike created sculptures out of both wood and metal.
In his mid twenties, he turned his direction and concentrated his art mainly through tattooing. Through these years, his passion for painting grew stronger and stronger. That is the Mike Dargas I know. The hyperrealistic painter who shares his love for what he does via Social Media and through interviews like seen below.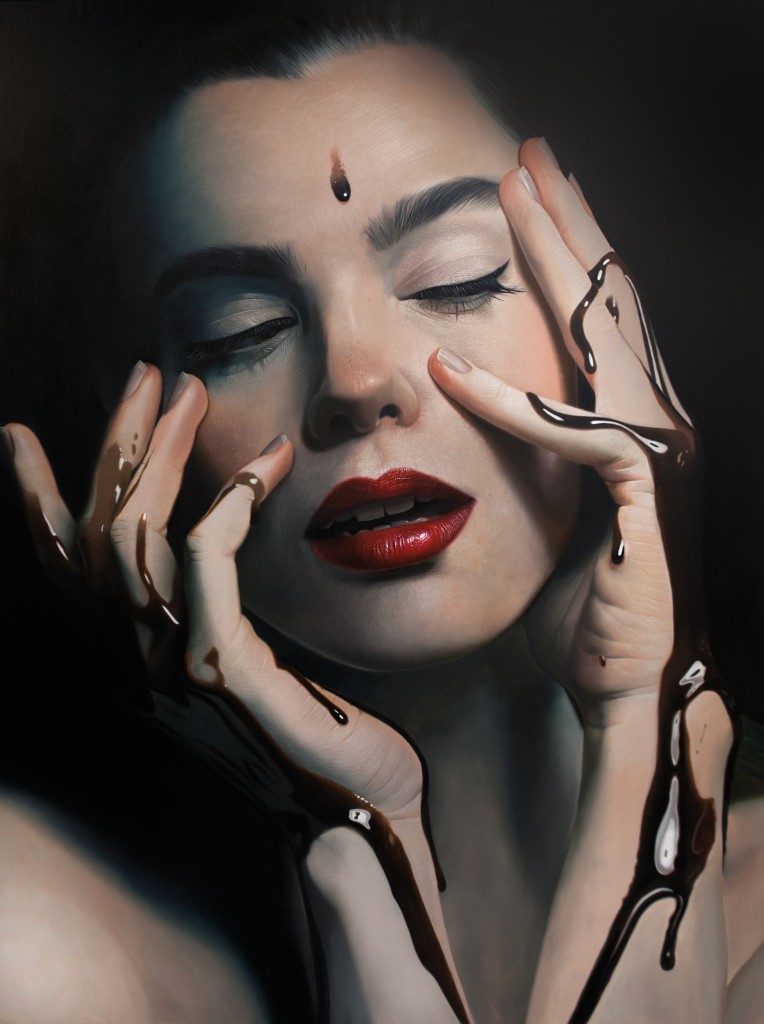 I love your work, and was thrilled to finally meet you when you showed here in New York at c24 Gallery. I could not wait to see those honey and chocolate laden women in person. I remember seeing your grandparents, your beautifully 21 piece self-portrait and so much more. How did you master portraits, fabric, etc. in such fine detail that your pieces can sometimes be confused as photographs? They are that finely detailed.
Oh yes, New York was a blast! This city is vibrant and the night of the opening had an indescribable atmosphere. I was impressed by the diversity of all the visitors, their cultural openness and attentive observation of the art. Beautiful encounters with people like you have turned this opening into a unique moment. New York has also been special to me, as I have shared my new series "transformation "for the first time in public. After experiencing a very personal inner journey in previous months, it felt like literally waking up in between all those visitors
at C24 in Chelsea. Now I am losing myself in memories. Let me get back to your question… I love painting portraits and getting into fine details. I also add photographic characteristics like blur, depth of field and exposure to combine the best of various art genres. In my work, I try to pay tribute to the Old Masters who are my constant inspiration and the reason I fell in love with art. It is the perfection of Dalís' surrealism and Caravaggio's' realism that has been fascinating me since childhood. In my art I try to build a bridge between traditional and contemporary art.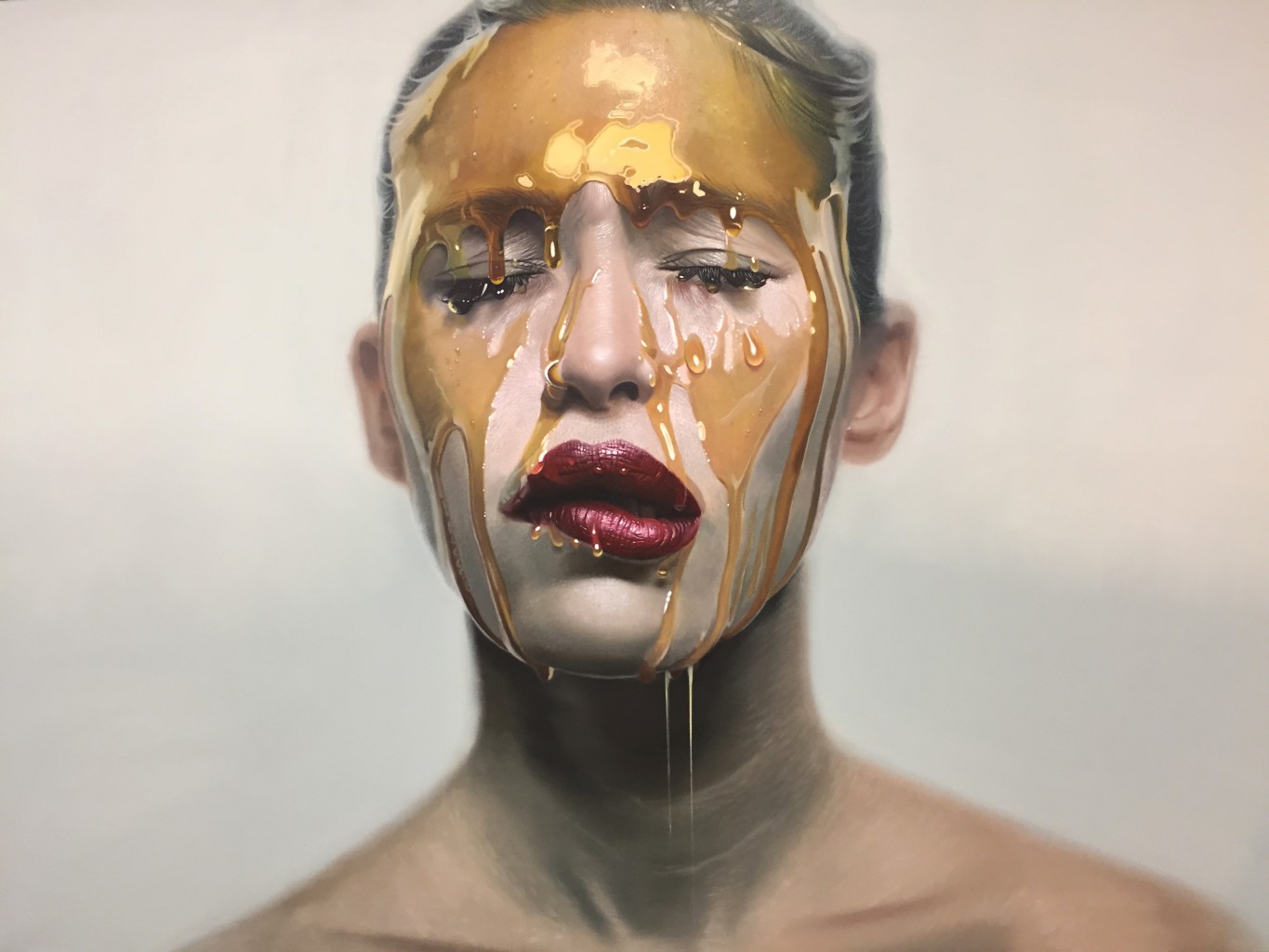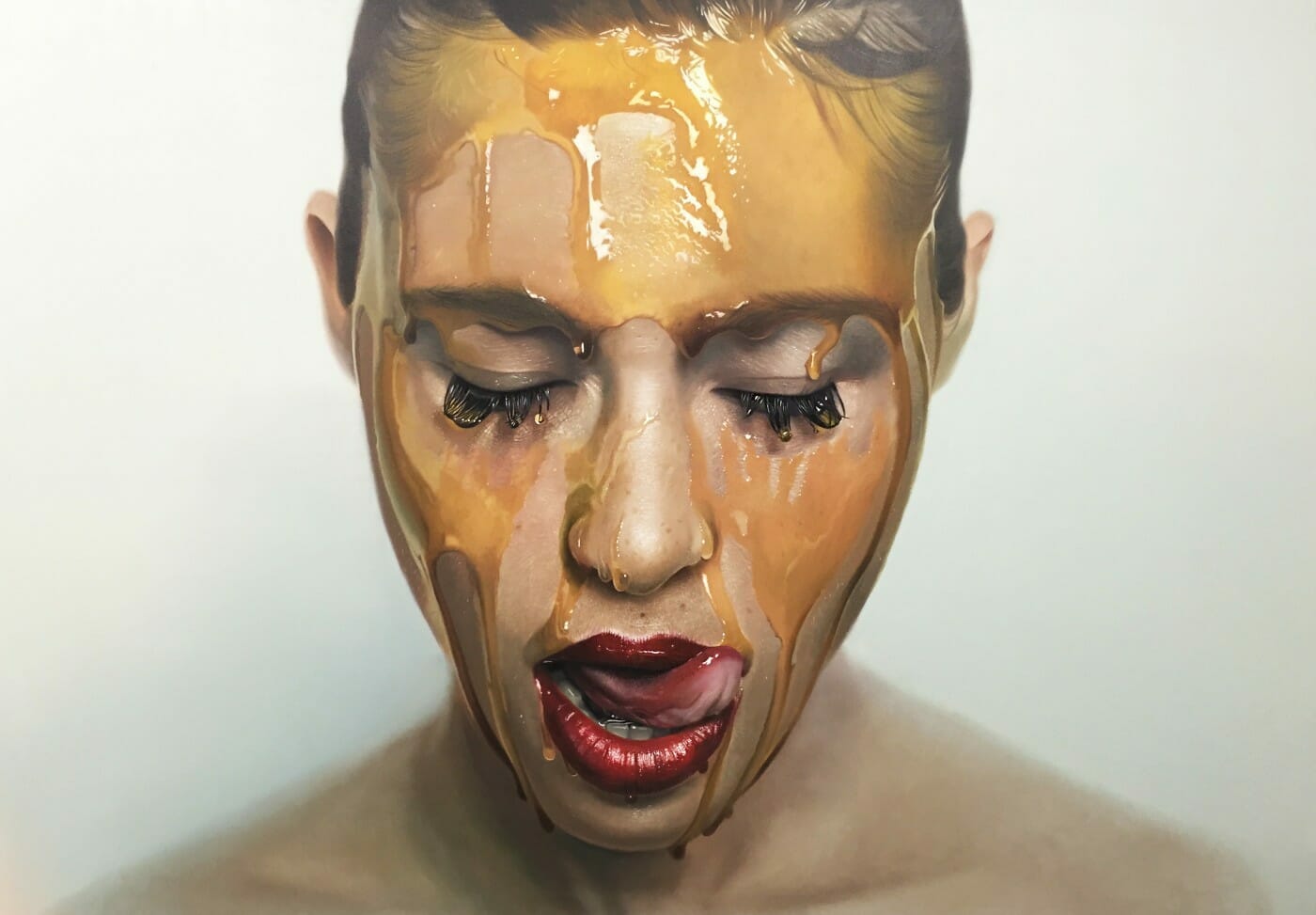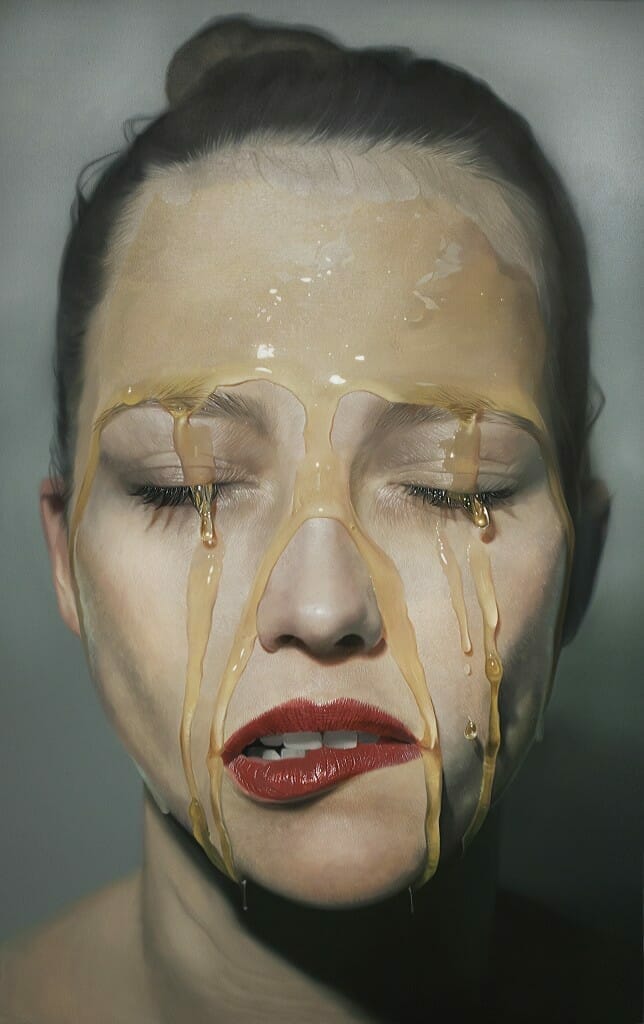 Mike, I cannot explain how your work moves me. I stand in front of your pieces in sheer amazement. I do hope you like getting that emotional response from your viewers/fans/collectors. Is that what you hope I'd feel? What do you feel when you are painting? What emotions go through your spirit?
I paint because it is an insatiable need. But as my works reveal a very personal site of myself I am moved by the beautiful response. Isn't that the quality of art – to touch people in any form? I paint intuitively and you can see my state of mind very clear in my paintings. Looking back now I am astonished how much my art mirrors my internal condition.
Not everyone knows that you had trained as a carpenter and created sculptures in both wood and metal in the past. Do you plan on creating three dimensional pieces again or do you truly want to continue with your incredible hyper realistic painting only?
My artistic development has been a path of self training and slow discovery with first drawings and paintings in my early childhood. Thanks to my mother I discovered the works of Dali, Caravaggio and Gottfried Helnwein, who became influential examples. By the time I was eleven years old I was able to attend an arts class for adults. Shortly after I started painting in public at the cathedral square in my hometown Cologne with adaptations of master works in pastel and chalk. Besides painting I began to develop an interest in three-dimensional art as a young adult. During my training as a carpenter, I created sculptures from wood and metal.  Of course I can imagine to also express myself in this field. But back in the days my passion continued with painting. So I turned an intense focus on portraits, realism and surrealism in my mid-twenties, mainly through my work as a tattooist. Until I decided to quit anything else and only do art. Which has been the best decision of my life.
I admire the way you share your process and works in progress on your Instagram feed. Are there things you choose not to show your audience?
Instagram allowed me to become visible for a large audience before I have been in touch with any gallery. Who knows how my career would have developed without the social media boost. Autodidacts like myself often clear long process hurdles in the traditional art market. Today I am represented by great galleries worldwide. And the benefit of social media has transformed into an intermediary tool to see more than just perfection in my work. But I also share private images as my personal life is closely connected to my art.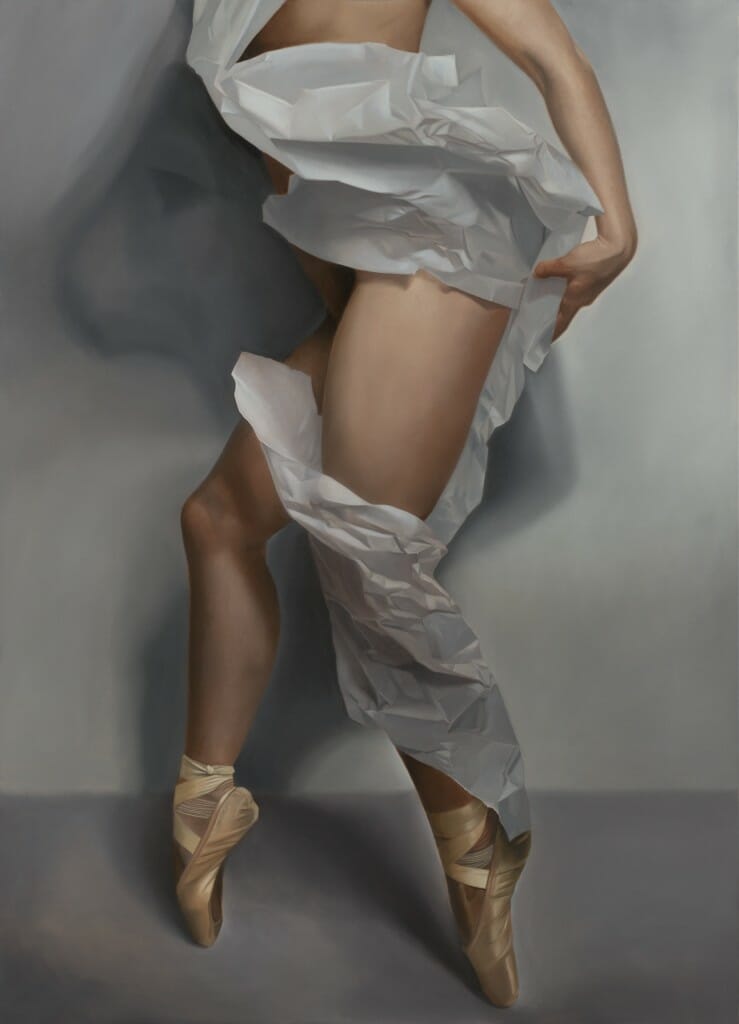 Is there anything you'd like your audience to know about how you feel regarding your faithful followers? We all follow your every post!
I paint from an inner drive and it feels like it is the only thing I am truly capable of in life. But there is a communication theory I cannot forget saying,  "each transmitter needs a receiver". So what would art be without perception? Or artists without viewers? I feel connected to my audience and am grateful for that my art releases response. Doesn't the viewer complete the artist's work?
Is there anything that you have not told a journalist before that you can share with me regarding your artwork?
Next year will be my first-time exhibition at a museum. I am very excited and can't wait to see my works getting one step closer to artworks of so many artists I admire and look up to. The Museum Modern Art in Hünfeld, Germany, will be opening my solo show in October 2018. I hope to see you there!
What are you working on now and how does it differ from works seen previously?
I am currently working on my upcoming solo show in Hong Kong, new pieces for Art Basel Hong Kong and the museum show. I am constantly working and enjoy developing new ideas, projects and techniques. But interestingly I am always finding myself painting new works of the HEALING BEAUTY series. This sequence of works balances me and helps me finding inner peace. It is my source of healing.