The universally admired LA Art Show – West Coast's most comprehensive art experience – is back this year at the Los Angeles Convention Center. Presented by The Palm Beach Show Group, the LA Art Show opens up more than 200,000 square feet of booth space for an array of distinguished domestic and international galleries that have helped to shape contemporary art. This year, Copro Gallery are back within the prominent Littletopia section of the LA Art Show especially created for ascendant independent galleries, showcasing some of the best sensational contemporary art available. Littletopia's long-standing history as a crowd favourite sector promises not to disappoint in its 5th year, this year including a special Archway designed and created by Dennis McNett – don't miss out!
Where:
Littletopia, Los Angeles Convention Center
1201 South Figueroa Street, South Hall
Dates:
January 11 – January 14, 2018
Unable to attend? For sales inquiries e-mail: [email protected] or call: 310-829-2156
Chet Zar – The Green Nun
The 23rd annual LA Art Show will be featuring over 100 galleries and thousands of artworks from worldwide artists, covering 2D and 3D creations through a colossal array of carefully curated showrooms and booths. Providing a welcome space for collectors, art enthusiasts, curators, artists and other professionals, this year also promises an exciting lineup of new exhibitions and programmes curated by major local and international museums and arts organizations. See the LA Art Show website for more details.
From the LA Art Show website:
"Building on last year's excitement, DIVERSEartLA dedicates over 60,000 square feet in the LA ART SHOW to performance art, installations, exhibits and programs curated by major museums and arts organizations… The DIVERSEartLA section is devoted to nurturing the creative energy of collectors, artists, curators and institutions by providing a contemporary art platform that helps to empower, connect and engage LA's dynamic community and diverse audiences with the world.
The fair offers an extraordinary array of works in specialized sections – Roots, Core, Littletopia, Works on Paper, Project Space, Jewel and new to the show in 2018, Design LA Art.
Dialogs LA returns in 2018 with a slate of talks and panel discussions led by international curators, esteemed panels comprised of artists, designers, collectors, art influencers and museum directors.
The compelling combination of galleries, exhibits, dialogs and programming creates the perfect cultural event for seasoned collectors and new collectors alike as more than 70,000 people descend on the LA Art Show to consume art! The LA Convention Center is home to the fair, offering an expansive 260,000 square feet of exhibition space, the only venue that can accommodate an international fair of this caliber."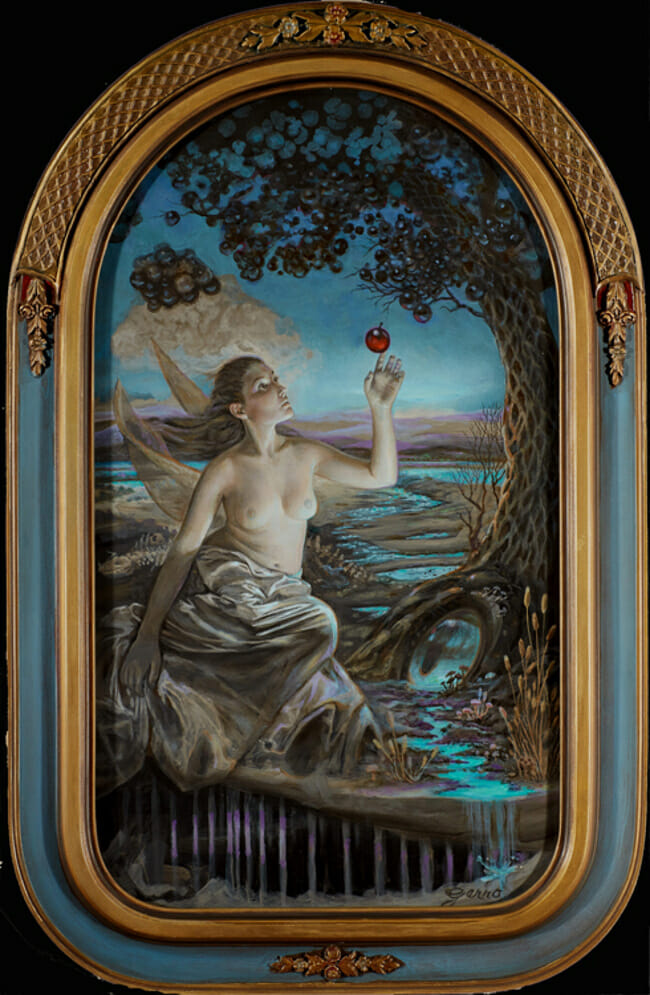 Mark Garro – Teacher's Pet
Cam Rackam – Alondra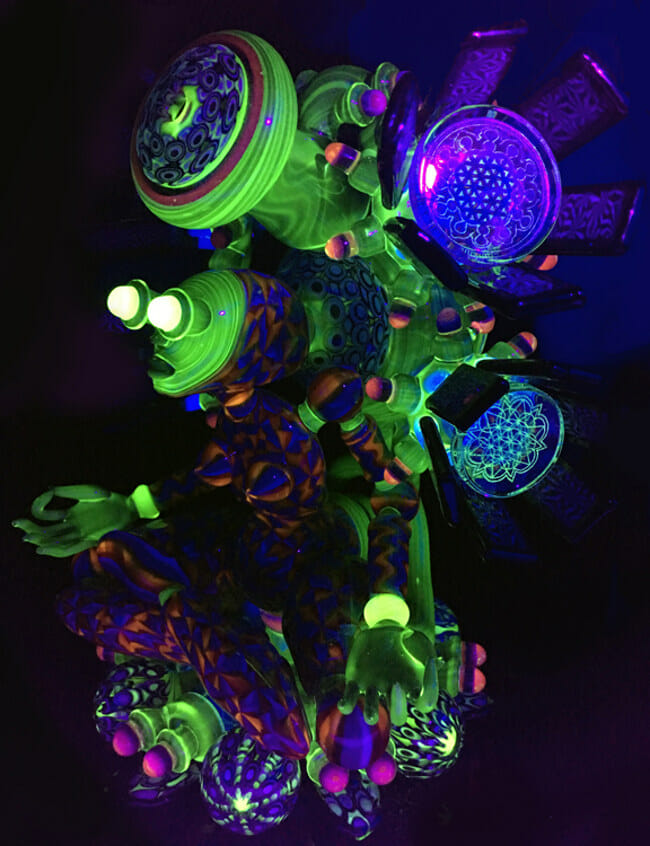 Banjo Glass w/Junichi Kojima, Disc, Yoshinori Kondo – Radiation Transmutation Devi
Sonya Palencia – Crowned_Toad 1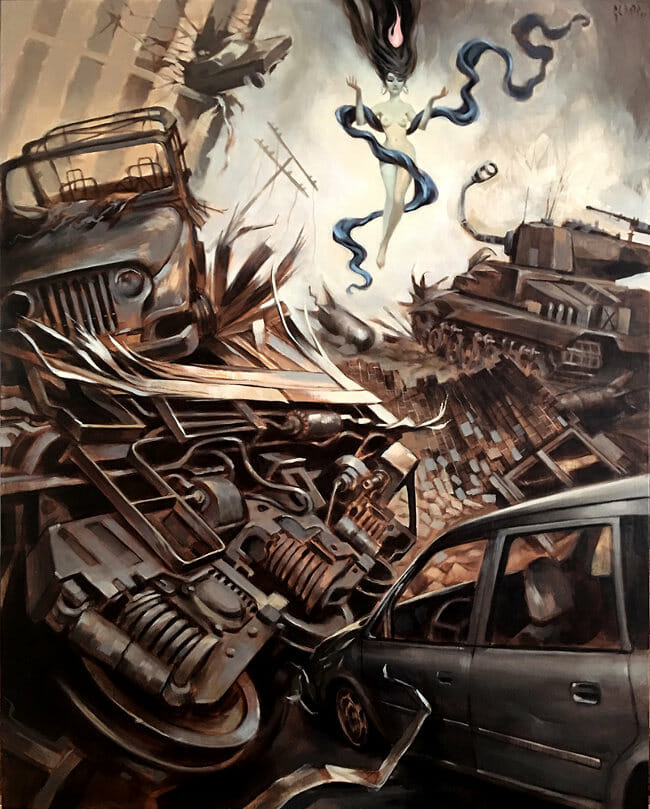 Glenn Barr – Hera of the New World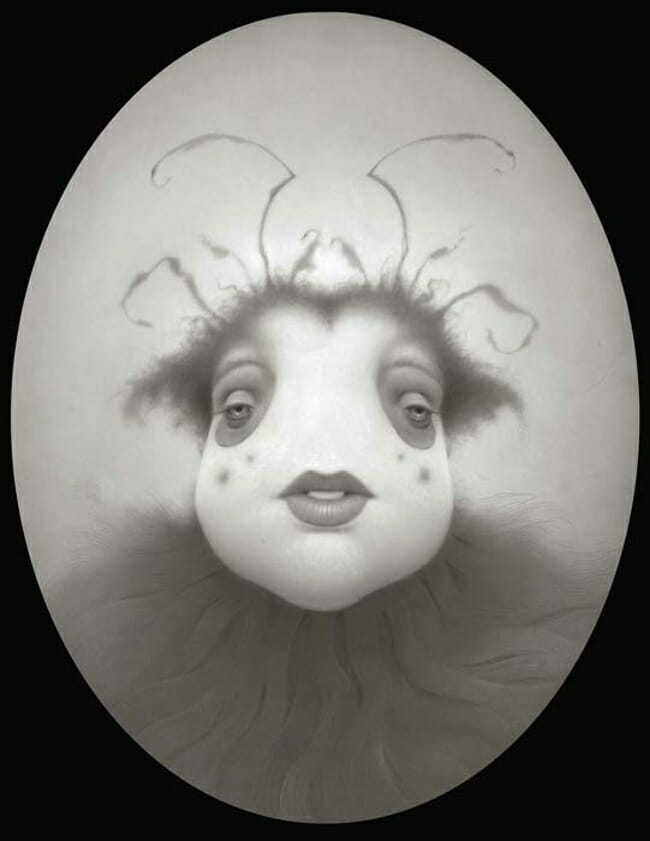 Travis Louie – 'Miss Gloria the Queen Bee'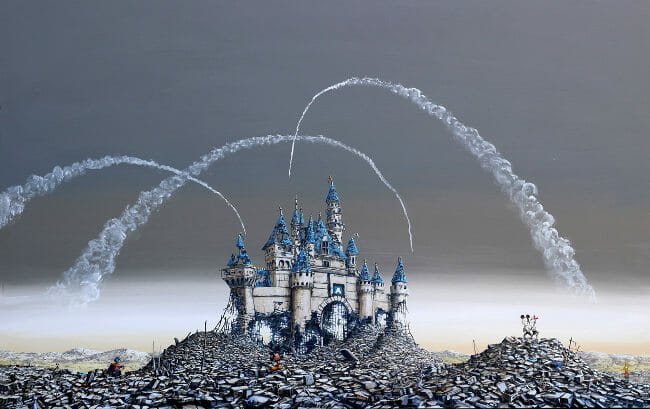 Jeff Gillette – Dismayland Castle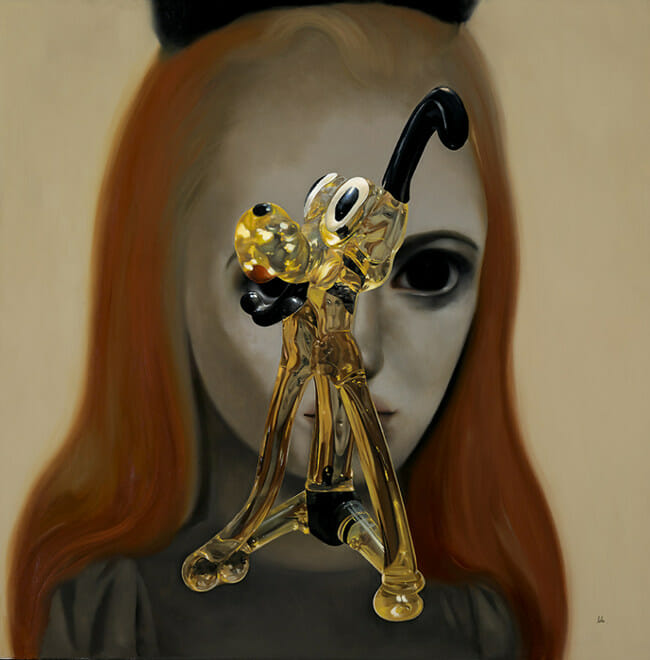 LOLA – See Through