Watching their development, I've been counting down the days to tell you more about IX 10, the tenth anniversary show which opens its doors this month from October 18 – 22, 2017. It's almost impossible not to be mesmerised by the high calibre of imaginative realism artwork shared each year at the annual IX show. Patrick and Jeannie Wilshire, founders of IX Arts, cherish the opportunity to reach their tenth anniversary show and have been working hard to ensure this is the best year yet – with multiple workshops, contests, showcases and live demos this year's event is not to be missed!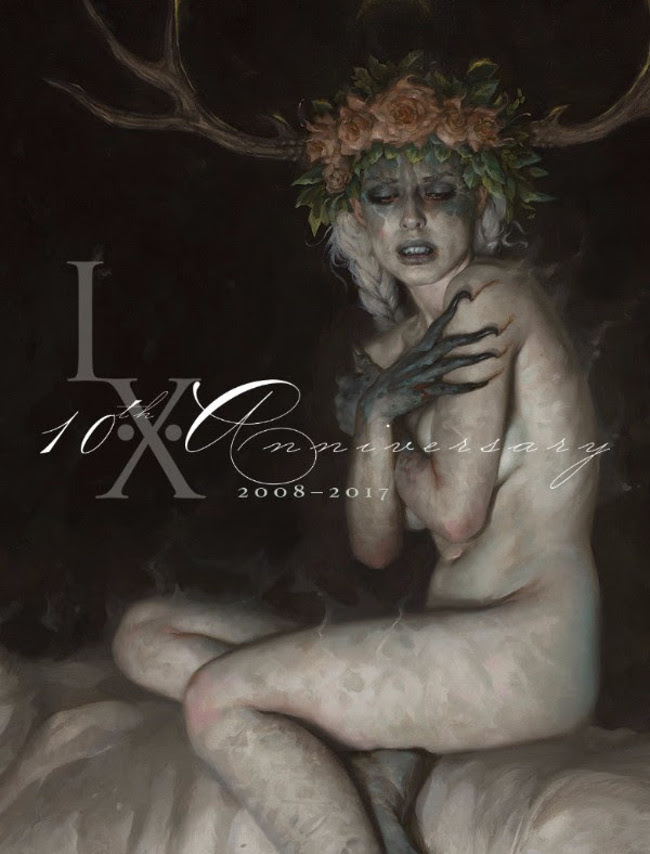 Exhibition Dates:
October 18 – October 22, 2017
GoogleWorks Centre for the Arts | 201 Washington St | 19601 Reading | Pennsylvania
One of IX's great strengths is in its inclusiveness; with no sponsored artists or Guests of Honour, each artist is showcased and celebrated on equal grounding. This mentality has helped to forge a mutual respect between exhibitors and visitors, cultivating a true community feel endorsed by the genuine passion by those on both sides of the stands.  In the run up to IX 10, 2017 has seen Imaginative Realism continue to rise as a respected genre, poignantly marked by the official opening of IX Gallery earlier this year.
Even across the internet, there has been a thrum of energy coming from artists across the world. Examples include Matthew Stewart's piece "Eowyn before the doors of Meduseld", which has excited hundreds across social media earlier this month, alongside Armand Cabrera's eerie painting "The Music of Eric Zann" . Into the mix, Fae Queen Iris Compiet has been expanding her magic beyond paintings and art books to bring her creations to life through a selection of stunning 3D pieces, which will also be on display at IX 10 as well as prints and original paintings. Not to be forgotten, Gina Matarazzo Stewart celebrates her love for animals with a selection of oil paintings that place often unnoticed subjects delicately into the limelight.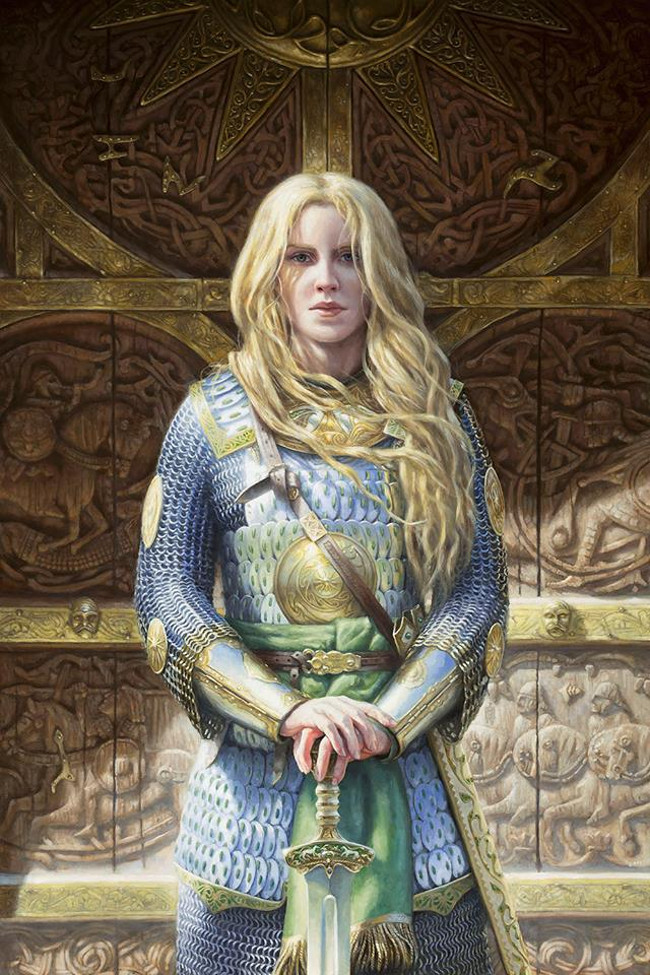 Matthew Stewart – Eowyn before the doors of Meduseld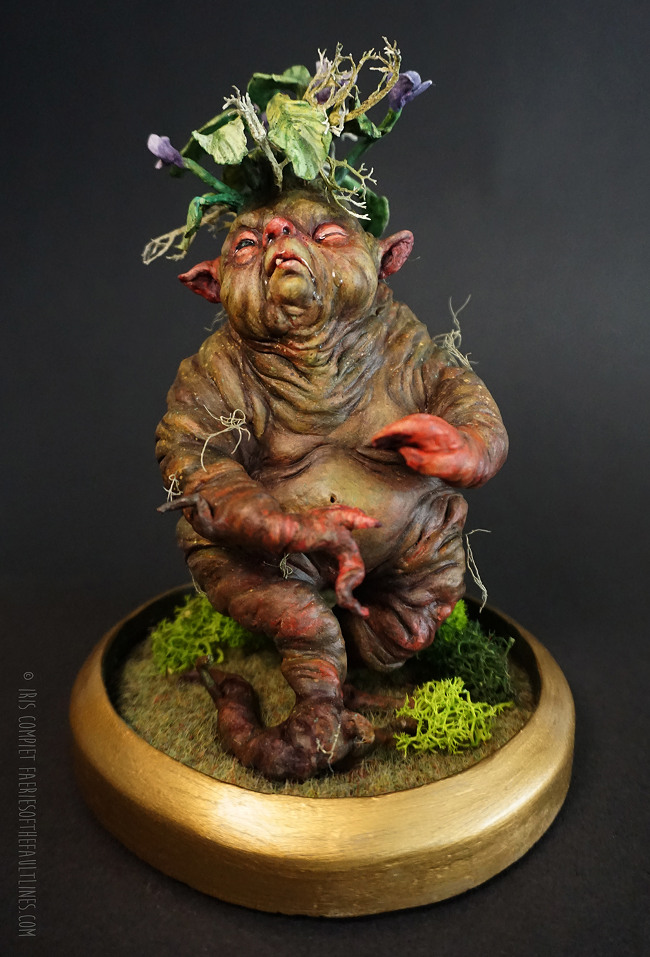 Iris Compiet – Mandrake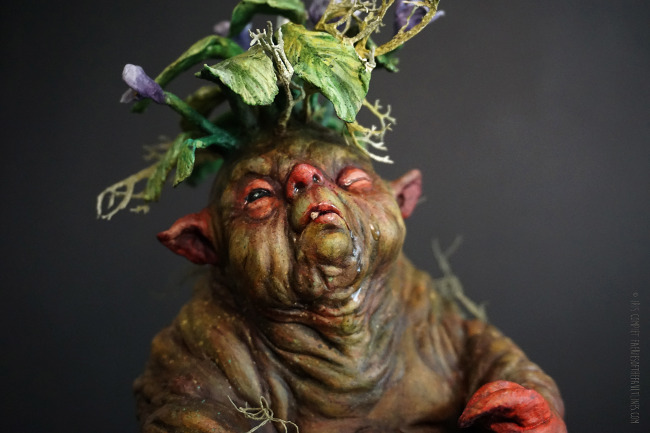 Iris Compiet – Mandrake (close up)
The main show at IX 10, taking place in the GoggleWorks Center for the Arts in Reading, will feature 80 artists meticulously picked by this year's jury which included the Editor-in-Chief of Beautiful Bizarre Magazine, Danijela Krha. The event takes over multiple floors of the Goggleworks – as well as being able to talk to some of your favourite artists and see and purchase their works in person, be sure to keep your eyes open for the Costume Salon & Sketch Lab to try your own hand at sketching versatile models, watch Rob Alexander work on his latest piece in a live painting demonstration and experience panel discussions covering many topics on creating and sharing art.
As an addition to the 5 day event, visitors can also look forward to Sculptstock, a vivacious sculpture festival which will include demos, lectures and workshops throughout each day. "There are multiple hands-on workshops, lectures, a three-day group sculpting demonstration, and brought back the live bronze pour we did the first two years of the show, only greatly scaled up." explains Pat. "And Kris Jackson – one of the GoggleWorks' resident artists – will be conducting hands-on demos with two Oculus Rift systems running 3D sculpting software. We've partnered with both Albright College in Reading and Smooth-On (one of the premier companies developing materials for sculptors) to help provide some of the extra activities. For anyone interested in sculpture, this will definitely be the best IX we've ever had!"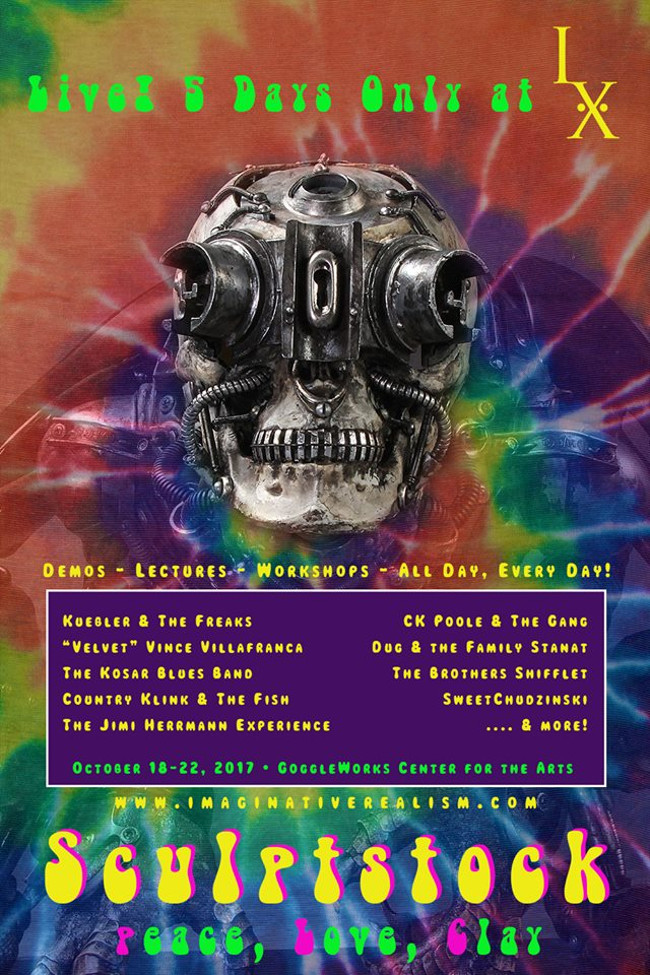 Don't worry, Pat assures me, if your interest lies elsewhere: "We're also running our usual multi-day, multi-track slate of lectures, demonstrations, and workshops for 2D work as well, including a great 3-hour painting from life workshop by Studio Incamminati (a Philadelphia-based atelier) and an Urban Sketching workshop around the city of Reading, led by Ron Lemen and Sean Andrew Murray.  And, of course, more art than ever!"
As with every year, IX 10 will also exhibit specially commissioned pieces, used to promote the IX universe and larger expansion of imaginative realism. Without the restraints of standard deadlines or content restriction, IX commissioned artists have the capacity to design and create major works vastly more complex in size and substance than many usual opportunities provide. Stimulating the senses, this year's pieces to be unveiled include THE NIGHT MARE by Brom, THE RIPPER by Dan Chudzinski, DIVINATION by Laure Lee Brom and OCTOPOID DESCENDING, by Forest Rogers.
Brom – The Nightmare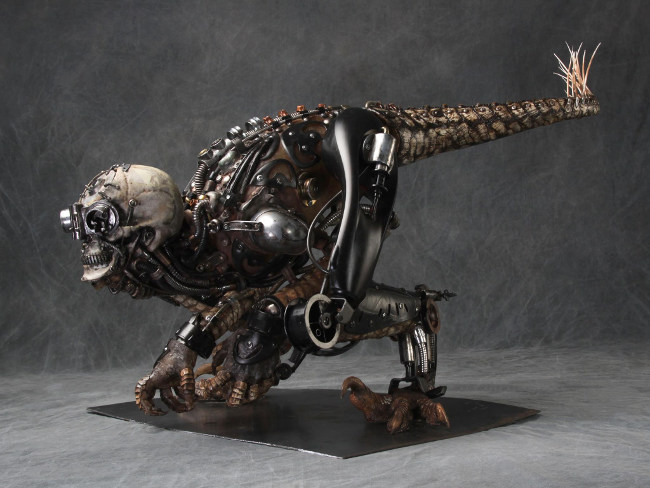 Dan Chudzinski – The Ripper
In the most recent stepping stone towards IX 10, Pat and Jeannie recently released information this week accessing the 2017 Portfolio Review sign ups, which goes live on Thursday, September 28 at 8pm EST. The Portfolio Reviews provide a significant opportunity for artists to glean relevant feedback from professionals across the industry, with this year's reviewers including:
• Lauren Panepinto – Orbit Books/Drawn & Drafted
• Jon Schindehette – ArtOrder
• Zoe Robinson – USAopoly
• Christine Foltzer – TOR Books
• Dave Ethridge – Abend Gallery/Gallery 1261
• Dan Chudzinski – Sculptor
• Marc Scheff – Drawn & Drafted
Watching Pat and Jeannie's profusely expanding plethora of activities, it's without surprise that they have added another dimension to support artists through a selection of additional 1-2-1 consultation slots with either Margot Atwell (Director of Publishing for Kickstarter) or Seth C. Polansky (IP Attorney).
Alongside the main show, IX 10 will also feature the IX 10 Showcase – the famous 'Showcase within-a-show' – in the Double Tree by Hilton Hotel in Reading. The 17,000 square-feet of exhibition space will be open to the public, free of charge, on the evenings of Friday, October 20th (8pm – midnight) and Saturday, October 21st (6pm – 10pm). The IX 10 Showcase boasts over a hundred artists in an event that harmoniously elates the IX experience to the next level; after all, why should the paying customers have all of the fun? To top it off, there will be the return of the costume contest, where the winner will receive a free showcase table for next year's event!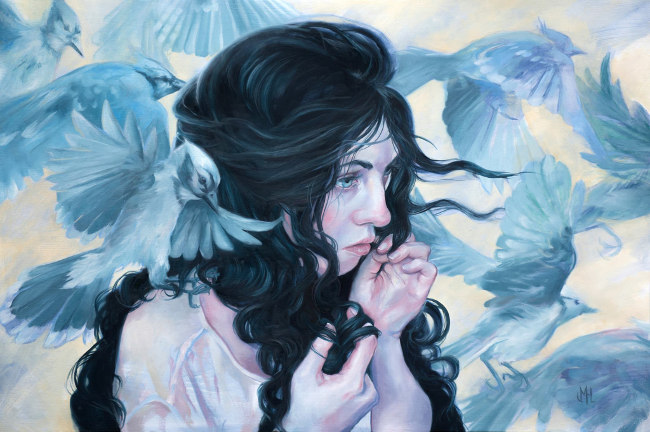 Jennifer Hrabota Lesser
With all of that lined up I had to ask: is there anything else is particular that Pat and Jeannie are looking for to at this year's special IX 10? "We're always excited to get to meet new artists in person, and we've got several first-time attendees this year that we're looking forward to meeting. We're also looking forward to our 10th anniversary "Thank you!" to all of the people who have attended every single IX. We'll be giving out special gold badges and raffling off books, prints, and even major pieces of original art to those badge holders!"
Passes for IX 10, including 5-day member and student passes and weekend passes, can be bought direct from the IX website. Single-day tickets will be available at the door ONLY on Saturday and Sunday.
Struggling to make it to IX 10? This November-December will see "IX 10 Encore," a group show featuring works from the IX 10 Main Show artists to allow further access to the show for those those who couldn't make it in person before. Be sure to check back in with us at Beautiful Bizarre Magazine next month for more details.
For full details on IX 10 check out their IX 10 Program online. To learn more about IX Arts, contact Patrick Wilshire at [email protected] or head over to IX Arts website.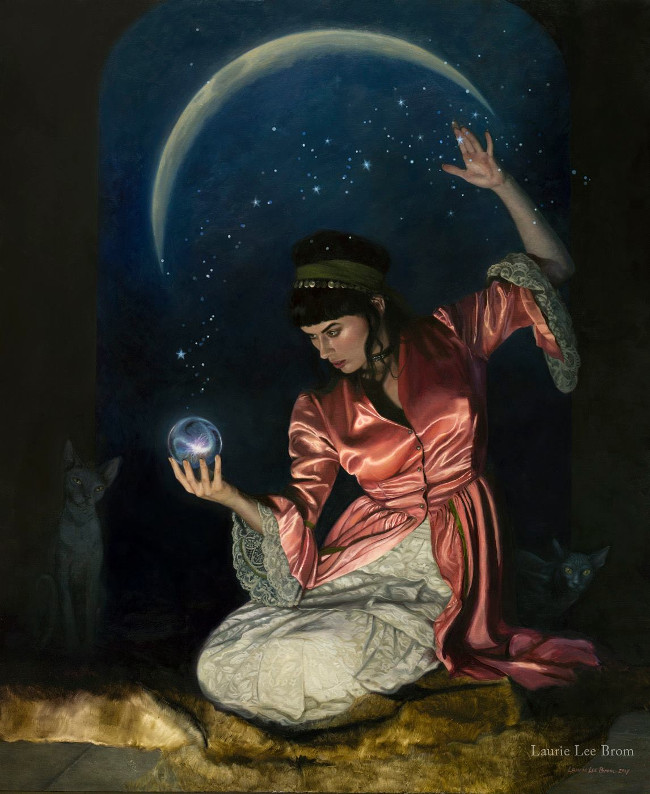 Laurie Lee Brom – Divination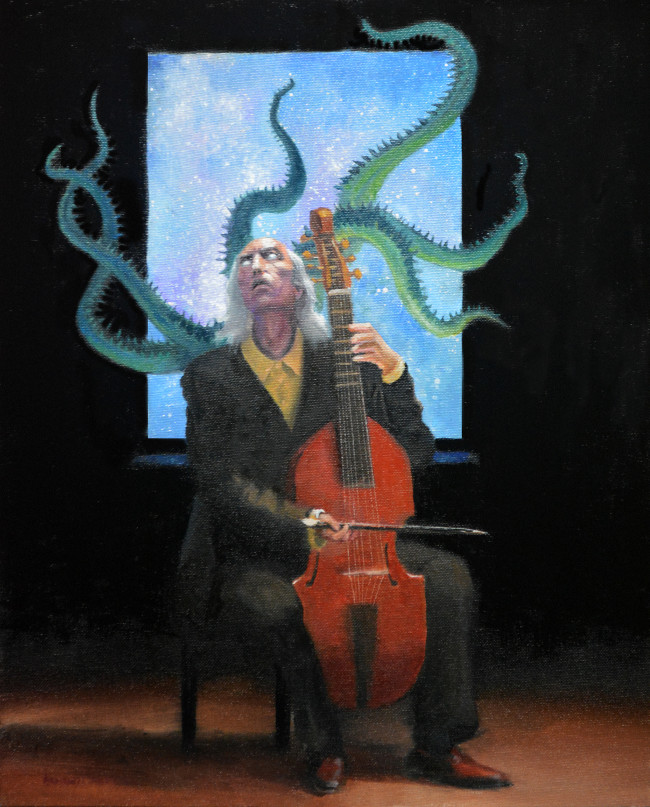 Armand Cabrera – The Music of Eric Zahn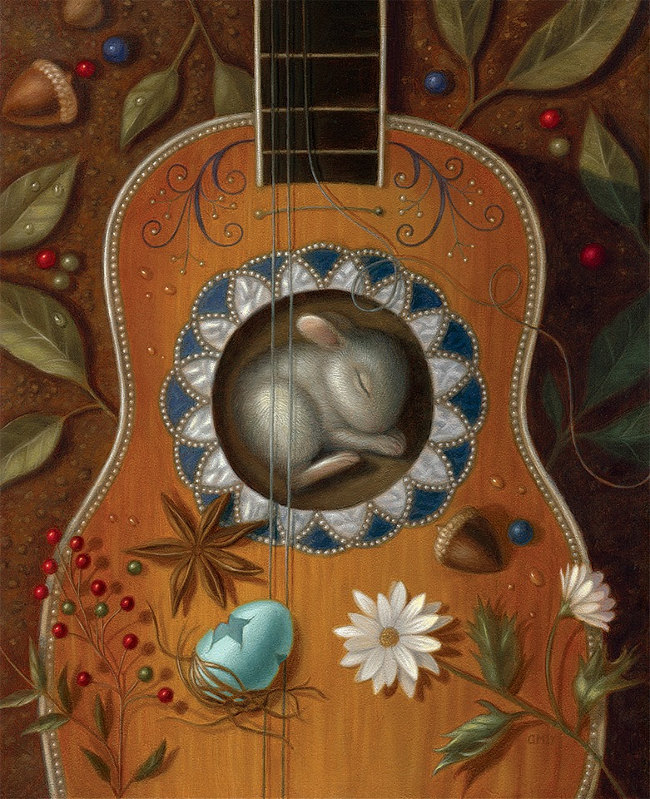 Gina Matarazzo Stewart – A Residence of Resonance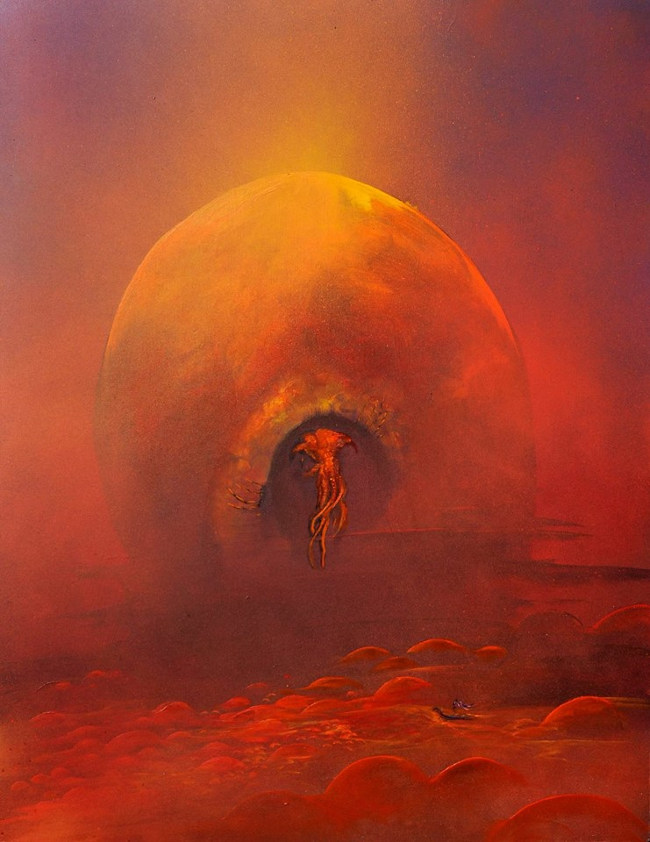 Jody Fallon – A Lovecraftian Dream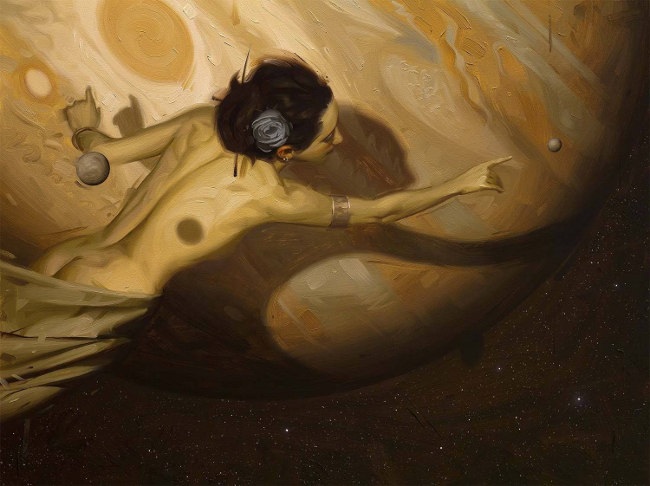 Rob Rey