We know her name, Audrey Kawasaki, queen of the whimsical wood-grained modern nouveau. Her work has been flowing through the world for some time now. It has been embraced by an array of art enthusiasts because of her ability to connect such interesting dots. That's why it is so exciting to now see her paintings in giant size outside, inside, and between buildings around the country.
Audrey Kawasaki proves to be continuously learning new techniques and growing her artistic abilities. With her murals, we see a shift in style because of the nature of wall surfaces versus her own media. Previously, she had integrated the grain of the wood panels beneath her paintings into the style of the work. With large-scale spaces, she has chosen to make use of statement details like gold leaf, bright color, and high contrast. Regardless of the surface, her work is instantly recognizable.
Murals have been part of our culture for several centuries but are only recently working their way into the fine art arena. Now, large art fairs and gallery networks are choosing to curate murals instead of freestanding installations. Audrey Kawasaki's involvement in this trend only pushes it forward. Her murals have been spotted in Miami, Anaheim, and Worcester and we are eagerly keeping an eye out for more!
Follow Audrey on instagram to keep track of her latest projects!
'The Siren' for PowWow Hawaii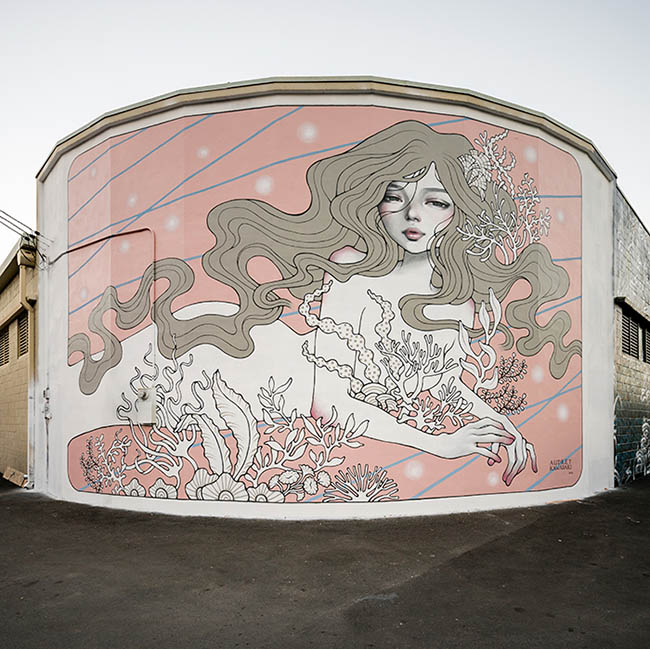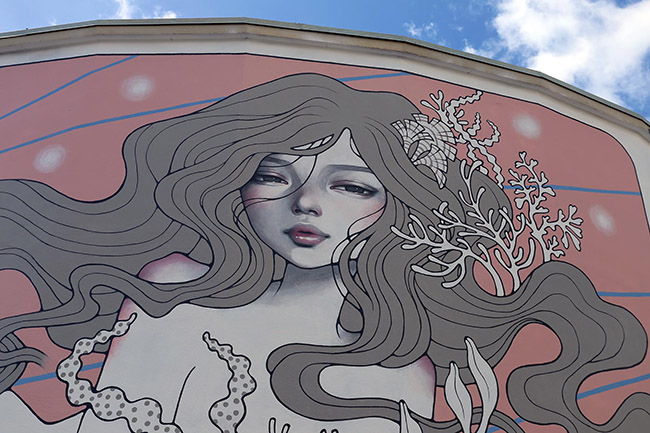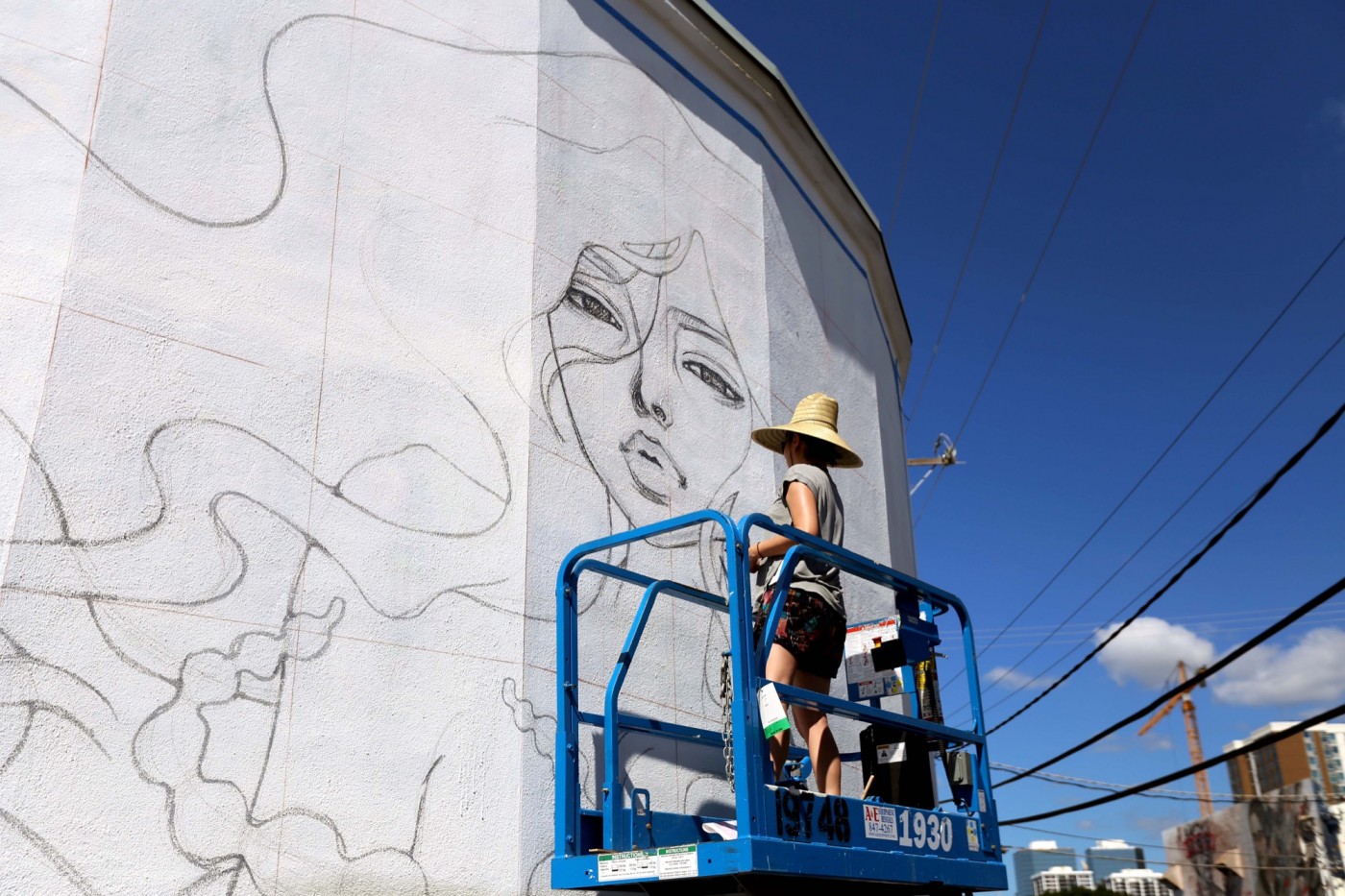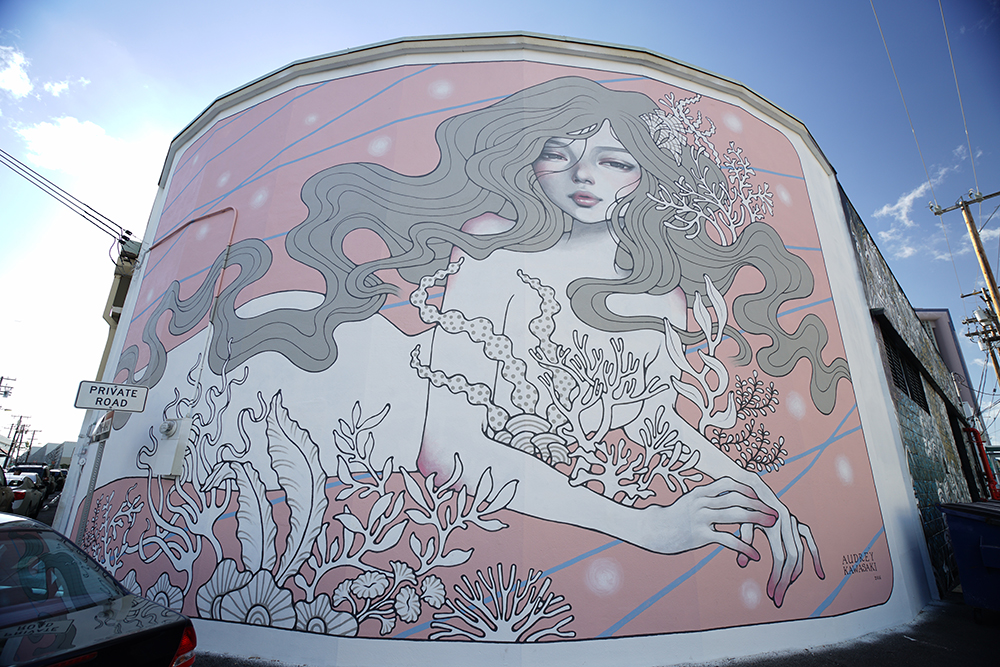 'My Little Allies' for Long Beach Museum of Art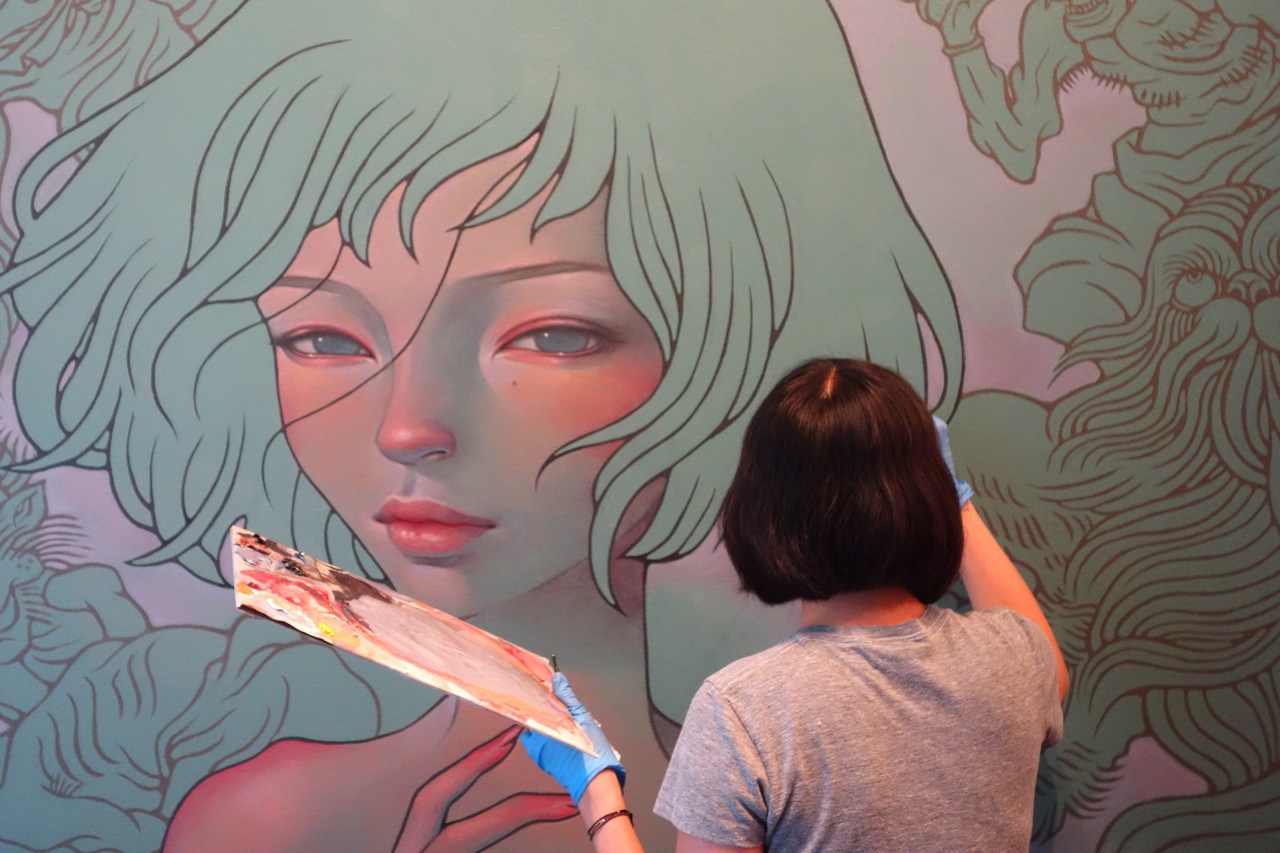 'My Little Allies' Print
'Samurai!' for the Worcester Art Museum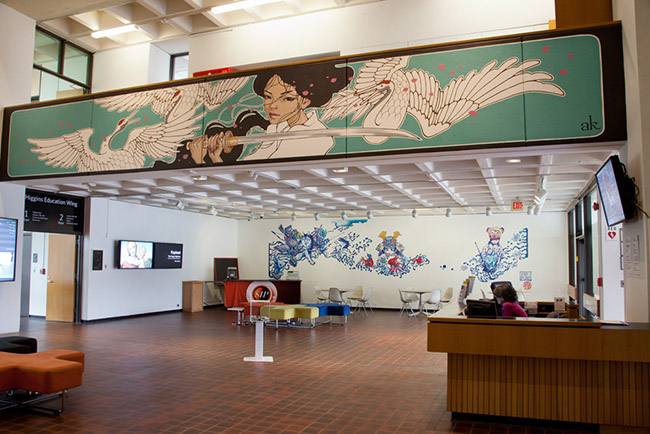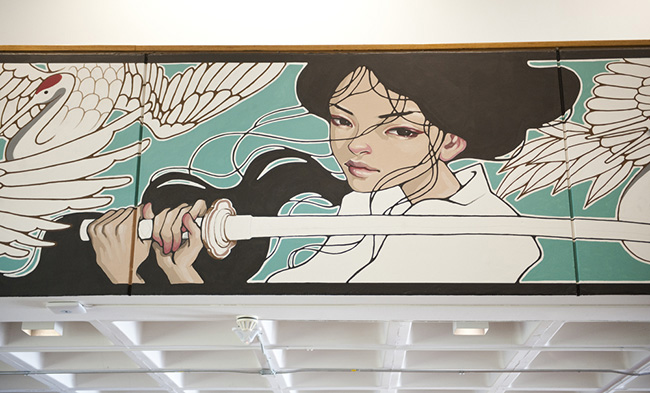 'Bloom' for The Hotel of South Beach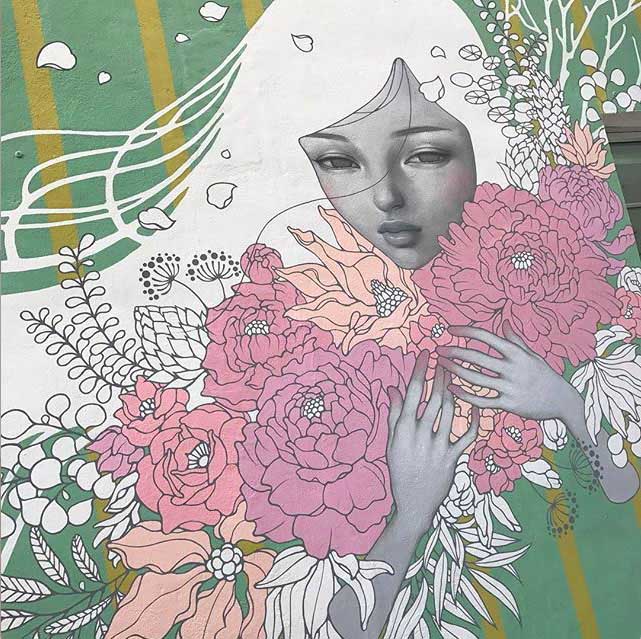 'Shine On' at House of Blues Anaheim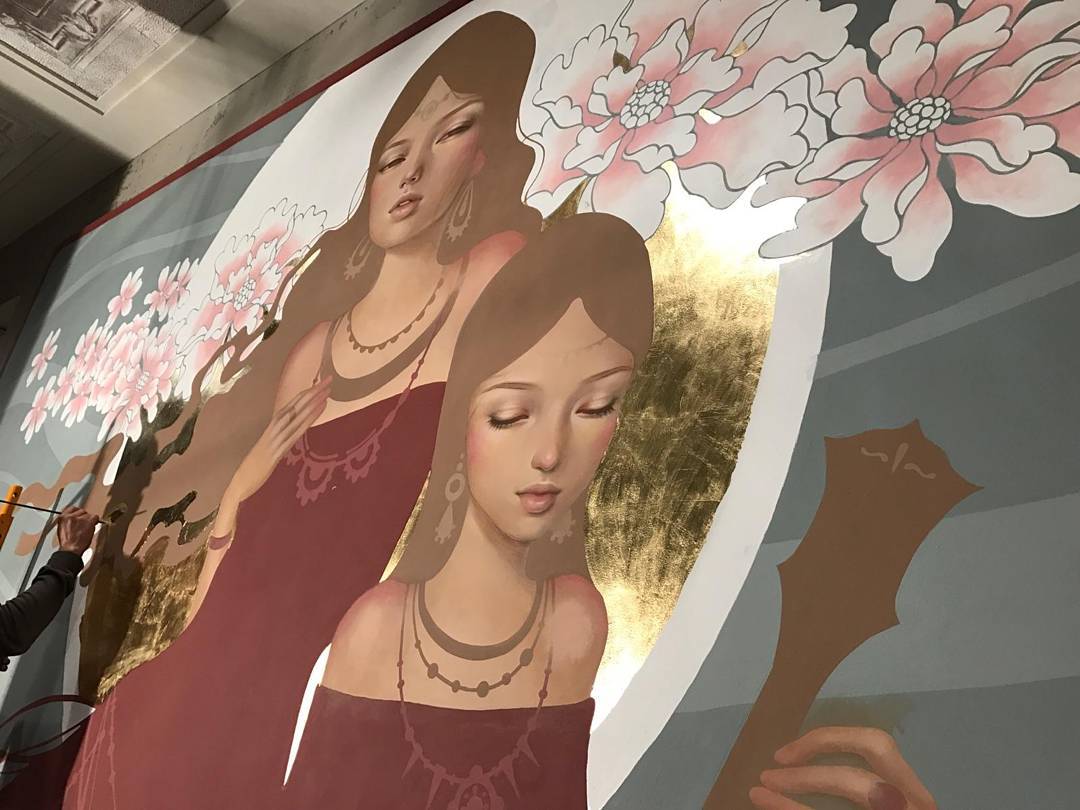 Save