The Popovy Sisters, Ekaterina and Elena Popovy, twin sisters from Perm, Russia, have taken doll making into a whole new level. Mesmerized by the charisma of personalities as diverse as Marilyn Monroe and Marilyn Manson, Lena & Katya Popovy decided to pour their bottomless talent into doll making. In this process, they aimed to sculpt celebrity figures to perfection, but even more so to capture their inner essence… in their expressions, gestures and poses that make thousands of fans tick. Dedicating themselves to extensive research, they read interviews and explore photos and videos as a practice that becomes as important as choosing the right form and baked plastics.
The sisters, however, soon realized that their parallel passion for fashion had taken a back seat. This is how they eventually came up with the idea to merge the two. They started producing small collections of 10-15 handmade dolls per year, and the amount of detail, as much as the collective result, is truly striking.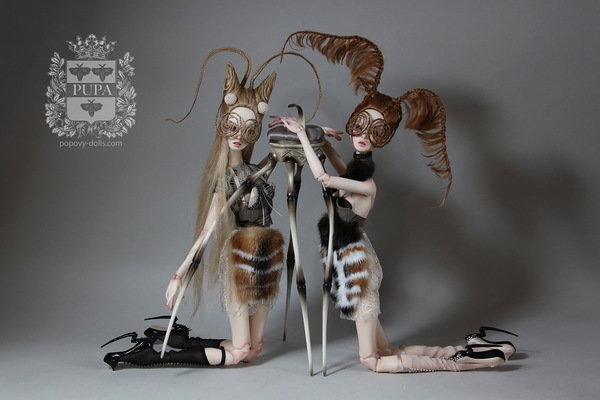 Katya and Lena outdo themselves with every new concept – from the ultra-fine lingerie lacework to the hypnotic facial expressions and the spectacular hairdos. Their research into the history of costume design is apparent in the fancy hats, dreamy prints and sheer dresses—to put it simply, all the clothes and shoes are to die for—while the furniture is no less stunning. The subtle art of body blushing and the emphasis on poise give these dolls the air of a real-life fashion icon straight out of the John Galliano catwalk or the Agent Provocateur fitting room. Their eyes seem lost in deep reverie, or engaged in utter seduction, ready to call and consume their victims like a ruthless army of divine sirens.
The sisters complement one another in every step. And that's the way it has to be, as the same amount of patience and care that goes into the dolls later also spills into their displays – decorated and accompanied by a made-to-fit soundtrack by Ukrainian artist Igor Korzhov, of experimental doom metal duo Necrotic Trust.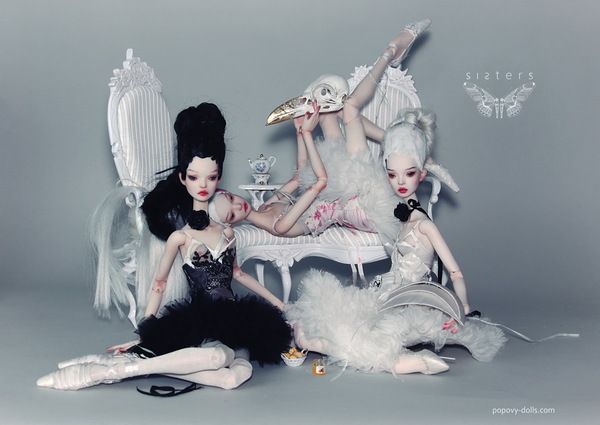 Their latest projects include the introduction of the new Pearl Gray skin tone and, more importantly, their new dolls Land¥ and Land¥ Rat. They were "created for and supported by" Die Antwoord", the South African zef/rap-rave duo whose singer ¥O-LANDI VI$$ER lent herself as a muse. Daring, alluring and tantalizingly fashion-forward, Land¥ makes it obvious that the singer and the sisters make a perfect match.
Popovy Sisters' vision is bold but heavenly delicate, and the artistry awe-inspiring from start to finish. In this dollhouse, dreams are made of "little owl eyes", "ballet feet" and a floral period corset in blue and white.
For pricelist and information on our work please contact [email protected]
You can also find their dolls at the galleries listed below or on upcoming exhibitions:
Strychnin Gallery (Germany, Berlin)
Zverev Gallery (Russia, St. Petersburg)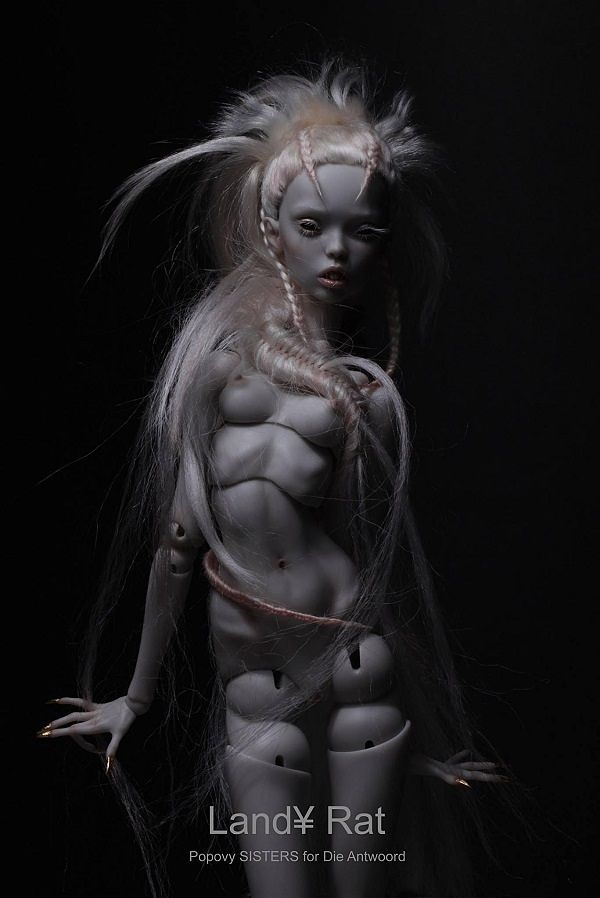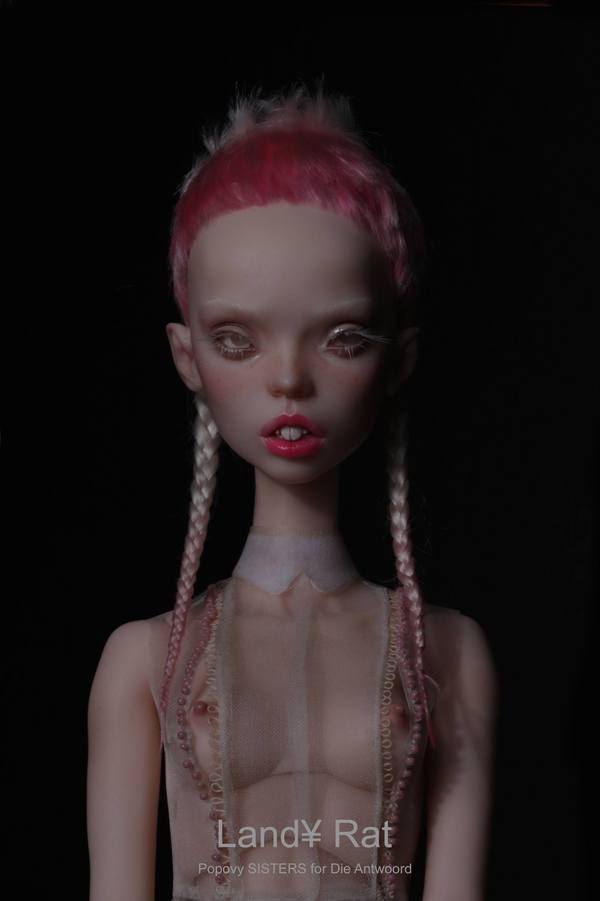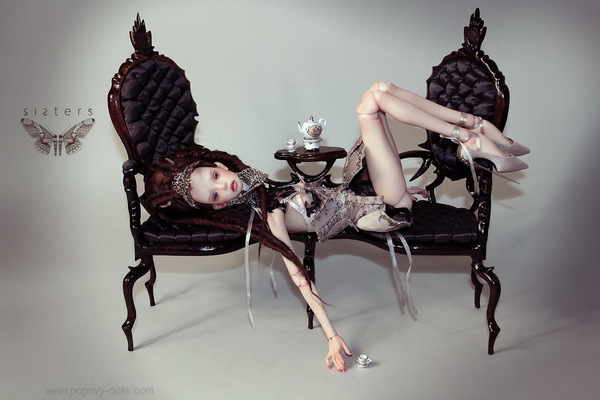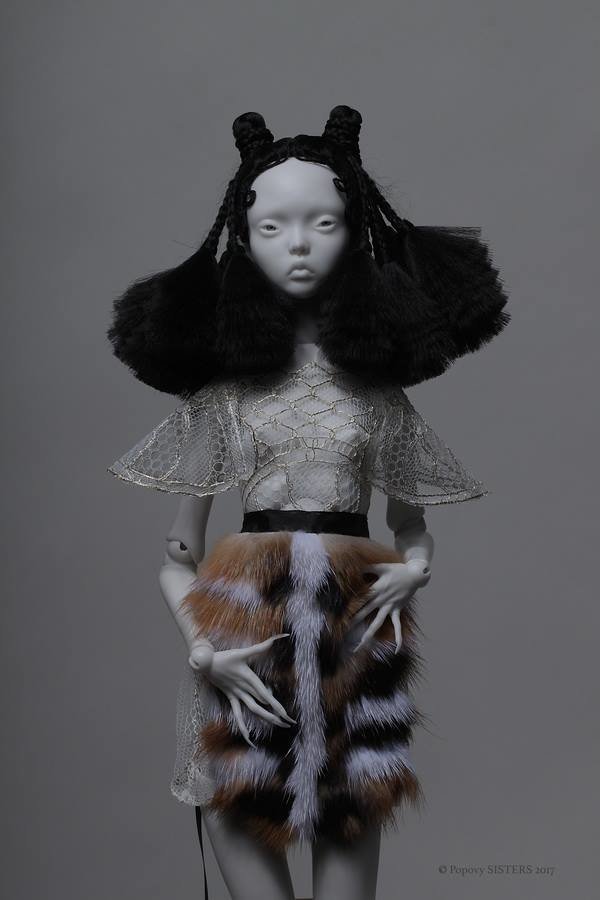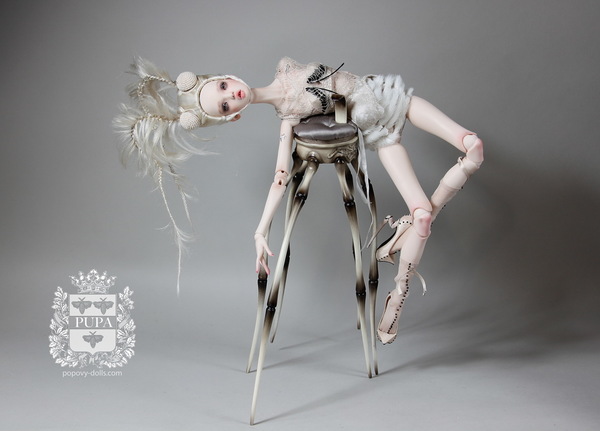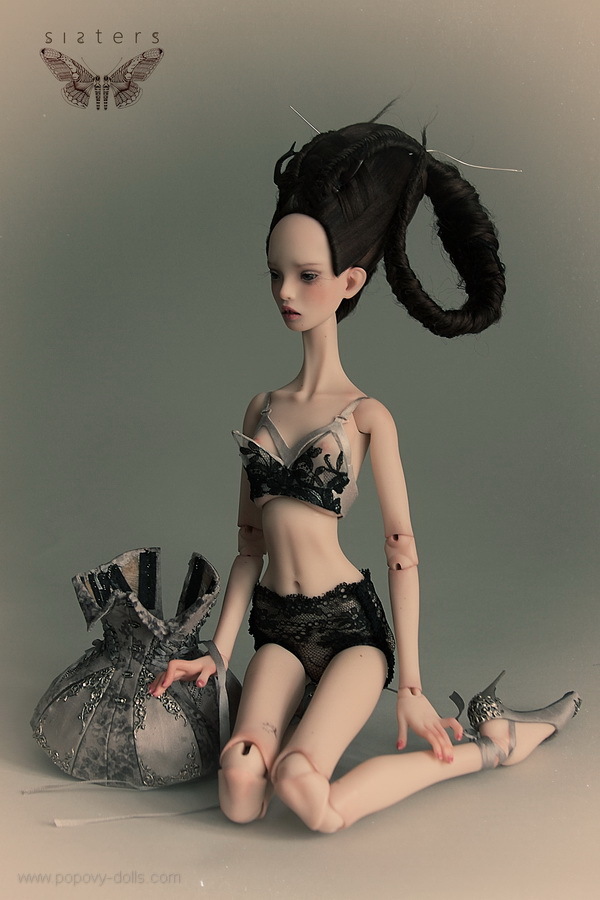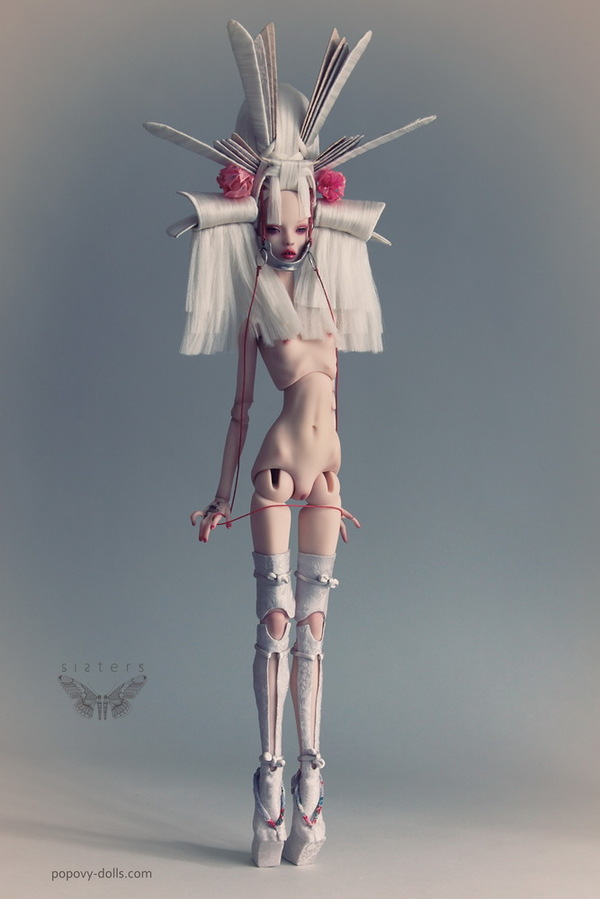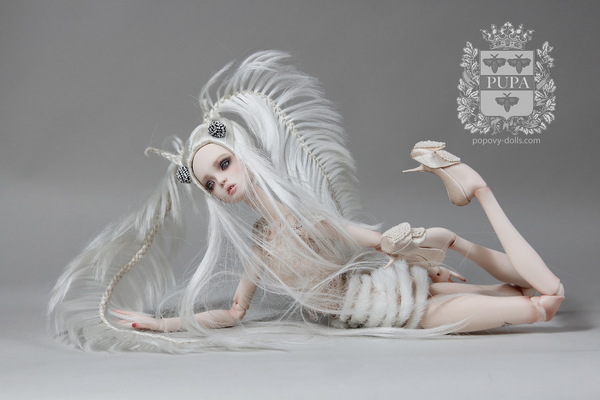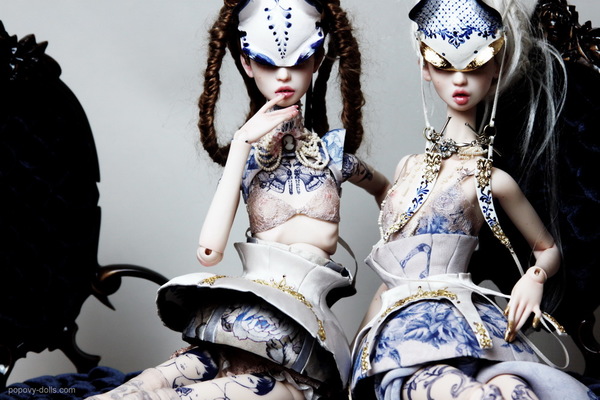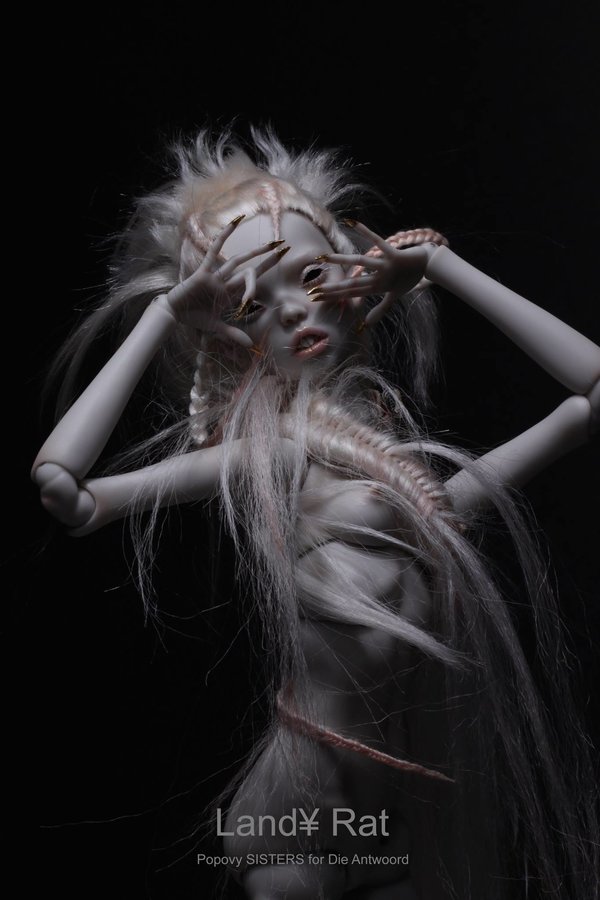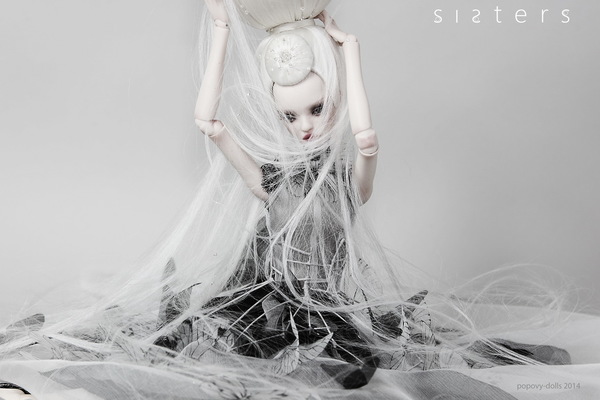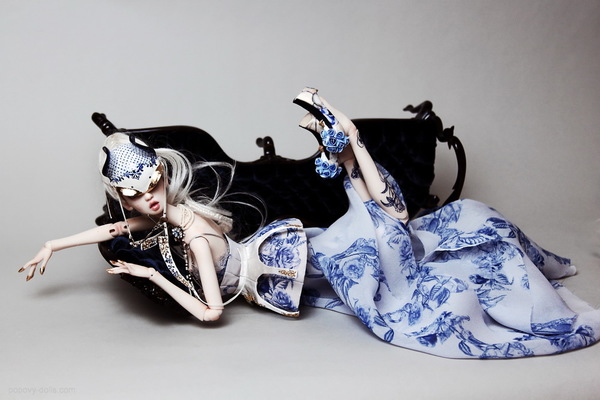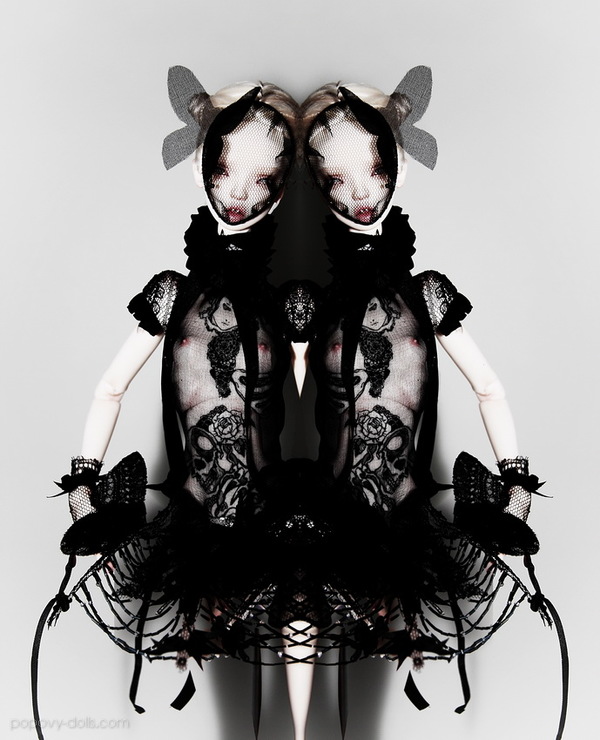 Save