Have you ever sat at your computer and opened your eyes to visions of art so breathtaking, they make your heart skip? Even upon your pixelated screen, you see the colours clearly, fingers twitching to run over each individual brush stroke. It may not compare to standing in front of that artwork in the flesh, but sometimes it is the only connection available. As either a collector or viewer, it's impossible to be at every art event, but from an electronic device you can still find 'The One' (or 'Two', or 'Three'…).
This notion has been at the heart of IX Arts founders Pat and Jeannie Wilshire's mind for over half a decade, leading to the birth of the first online-only gallery dedicated exclusively to contemporary imaginative realism; IX Gallery – a long-awaited, natural extension to IX Art's prolific reach – opened to the public this June 15th, 2017. "Launching a new gallery is always challenging." explains Pat Wilshire, with a smile. "Fortunately, we've been lucky enough to work with hundreds of tremendously talented artists over the years, so the virtual Rolodex didn't let us down!".
In its inaugural show, IX Gallery features over 100 pieces of artwork ranging from $1,000 – $25,000, sculptures to paintings, creating a visual delight for anyone exploring the virtual space.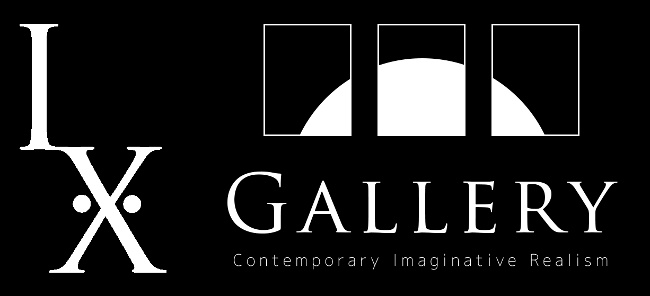 Exhibition Dates:
June 15 – August 14, 2017
Featured Artists:
Linda Adair • Samuel Araya • Julie Bell • Shaun Berke • Brom • Armand Cabrera • Jeremy Caniglia • Dan Chudzinski • Kinuko Y. Craft • Felipe Echevarria • Bob Eggleton • Craig Elliott • Jody Fallon • Scott Fischer • Teresa N. Fischer • Marc Fishman • Annie Stegg Gerard • Justin Gerard • Donato Giancola • Lars Grant-West • Rebecca Guay • John Harris • Michael C. Hayes • James Herrmann • Richard Hescox • Stephen Hickman • Greg & Tim Hildebrandt • Luke Hillestad • Patrick Jones • Rich Klink • J. Anthony Kosar • Vanessa Lemen • Don Maitz • Gina Matarazzo • Matt Mrowka • Aaron Nagel • Tran Nguyen • Ryan Pancoast • Lucio Parrillo • Colin & Kristine Poole • Colin Poole • Mark Poole • Rob Rey • Tooba Rezaei • Forest Rogers • Laurence Schwinger • Dave Seeley • Hajime Sorayama • Matthew Stewart • Bryan Mark Taylor • Vince Villafranca • Chet Zar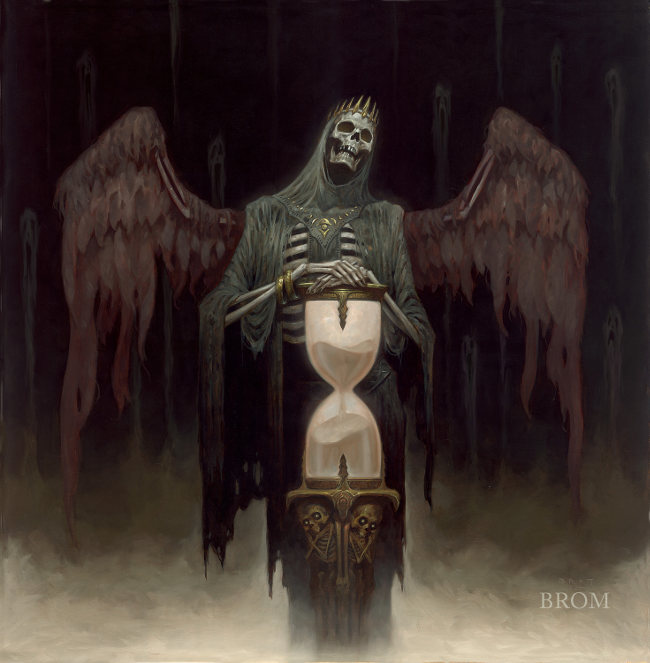 Brom – Death's Watch
Notably, part of IX Gallery's ethos is to reduce the burden of participation on both the artists themselves and collectors. As I was speaking to Pat and Jeannie, it was the perfect opportunity to peer further behind the curtains and into the heart of IX's latest diversifying element:
Can you expand on this idea?
"There are many artists who would like to participate in IX, but who have a limited amount of work available, for example" he explains, "IX Gallery allows those artists to participate in the IX movement without the need to come to Pennsylvania for a week with a dozen plus pieces for sale. Similarly, IX Gallery allows collectors who cannot physically attend IX to participate from wherever they may be." Additionally, as the IX Gallery website reveals, "[The] Gallery guarantees that any piece shown in an IX Gallery show will not be offered at a lower price – anywhere – for at least 12 MONTHS following the end of the show in which it appears".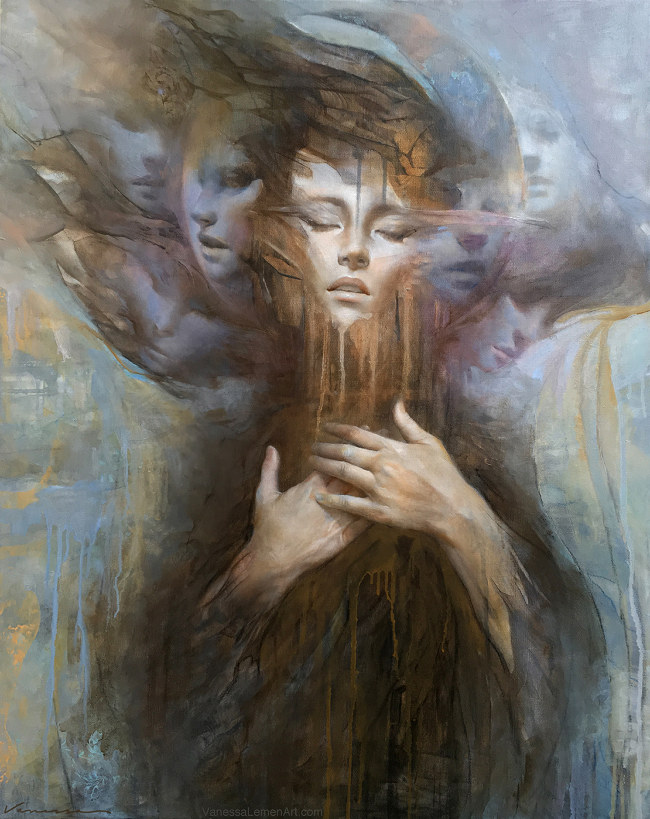 Vanessa Lemen – Holding On and Letting Go (2016)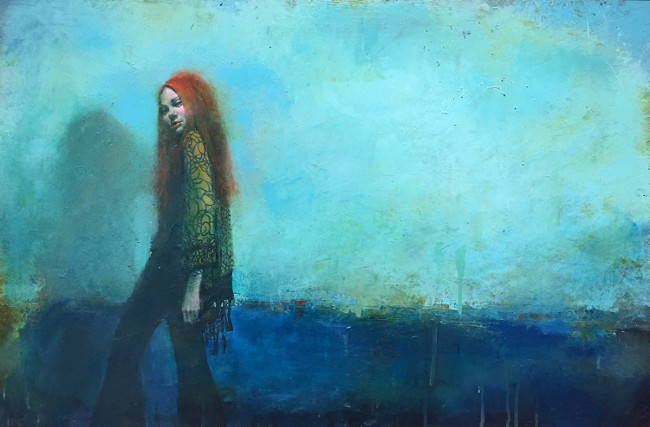 Felipe Echevarria – Carrotop (2017)
The Gallery plans to shy away from a constant online inventory or catalog, "- and we do not 'rep' any of the artists in the show," Pat adds. "Everything is handled on a show-by-show basis to allow the artists maximum flexibility". 2017 already marks a special anniversary for Pat and Jeannie as they celebrate the tenth anniversary of IX this October.
Will the new IX Gallery have any special events in store to mark IX 10? 
"Well, there are certainly crossover events between the IX show and IX Gallery, although they will be annual occurrences, rather than specific to IX 10. We will be offering what we call the "IX Concierge Service," which will allow a limited number of collectors to shop the IX event without attending in person – sort of a white glove, personal shopper experience."
In addition, the super duo will be hosting IX 10 Encore throughout November and December 2017, featuring works from the IX 10 main show artists to allow further access to the show to collectors who couldn't make October's event in person. This exclusive Encore aims to become an annual feature, keeping a mesmeric harmony between the multiple projects slowly expanding under IX's wings.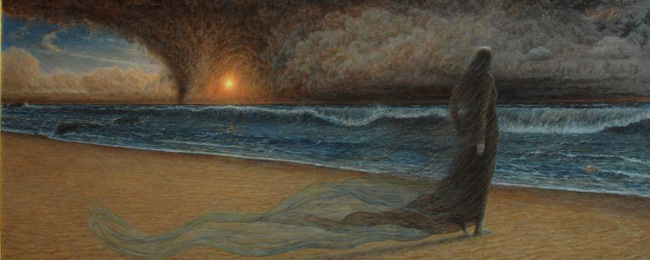 Marc Fishman – Time (2017)
So what about those who may feel an online gallery brings limitations to the experience of 'visiting' a show?
"Certainly, there's no substitute for physically seeing artwork in the flesh. No online experience will ever equal that, and no online show can provide anywhere near the amount of art available at something like IX. But it can bring a piece of that experience and an exposure to and for imaginative art to a much wider audience, both in terms of exhibiting artists and collectors."
The year-round efforts in store for the new arm of IX Arts has already generated thrums of excitement throughout imaginative realism circles. Structured similarly to a traditional gallery, you can expect to see a combination of group and solo exhibitions over the next year and beyond. The majority of solo shows plan to run for 30 days, with larger group shows spanning over 60 days. Taking centre stage after the Inaugural Group Show, David Palumbo will be exhibiting in IX Gallery's first solo show RITUAL from August 15 – September 14 2017, followed by an exhibition of the work of Richard Bober, which will lead into the 10th anniversary IX events. The 2018 pipeline also has plenty in store – be sure to re-visit Beautiful Bizarre Magazine to find out more in the months to come!
For more information on the newly opened IX Gallery and the artwork available, be sure to visit their website.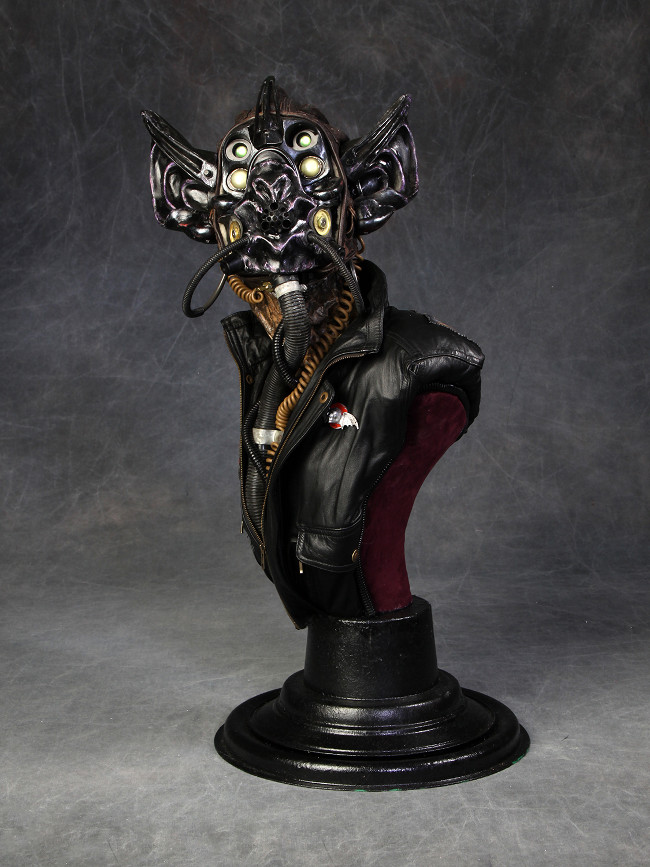 Dan Chudzinski – Nocturne (2015)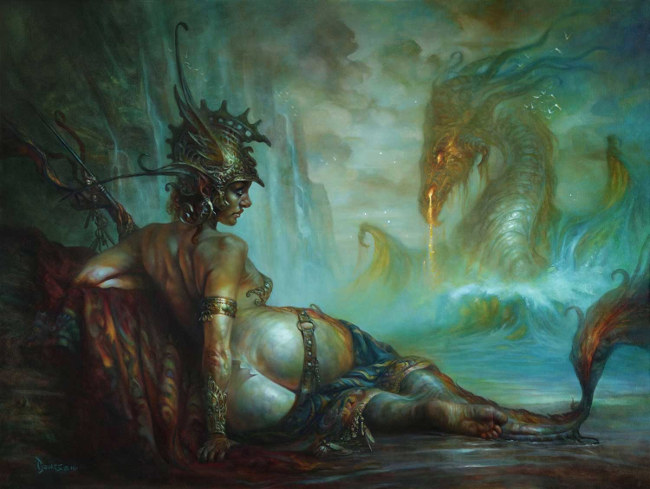 Patrick Jones – The Awakening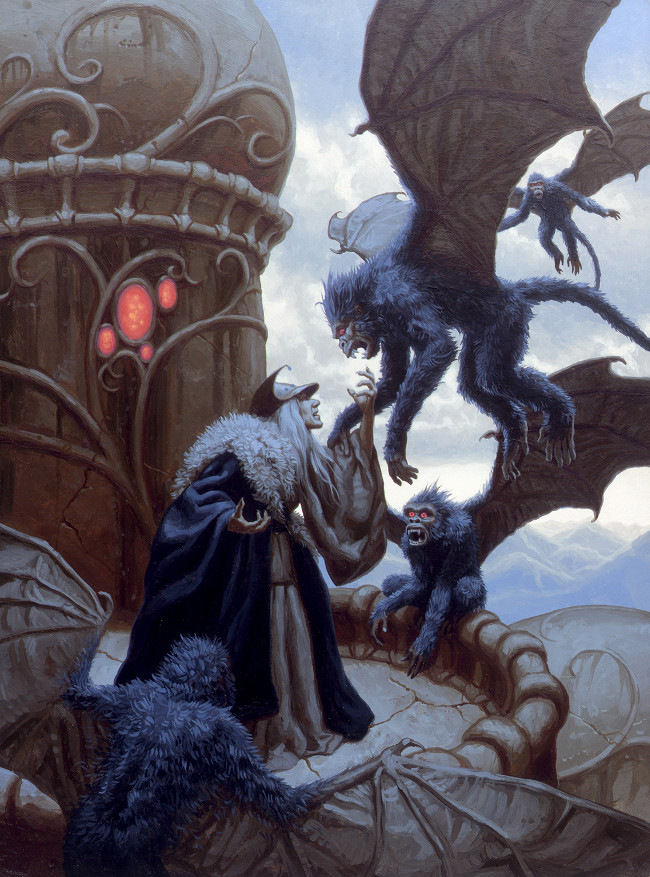 Greg Hildebrandt – Charm of the Golden Cap (1985)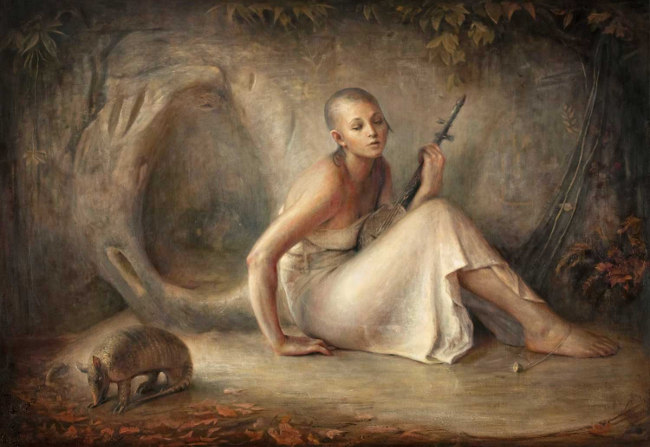 Luke Hillestad – Circe (2014)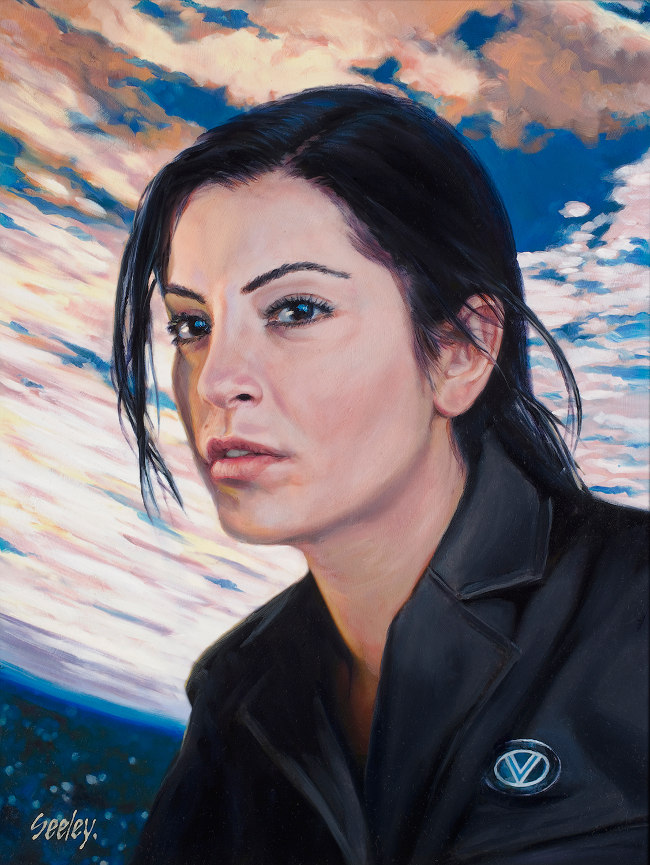 Dave Seeley – Ky Vatta (2004)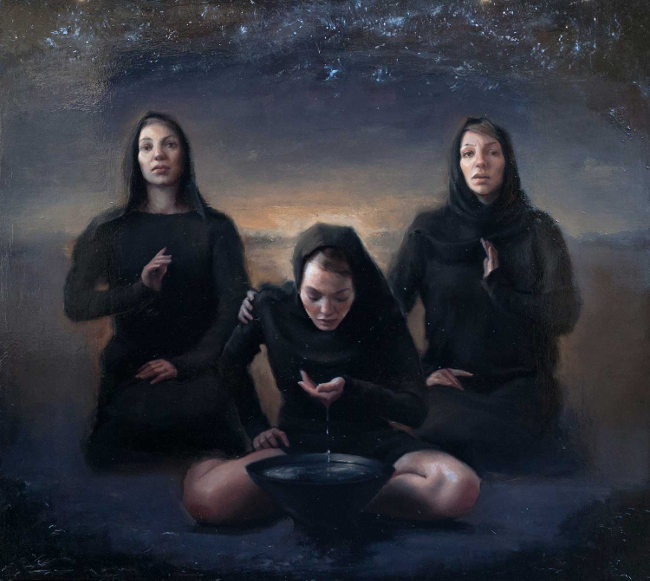 Shaun Berke – Deathcrush (2014)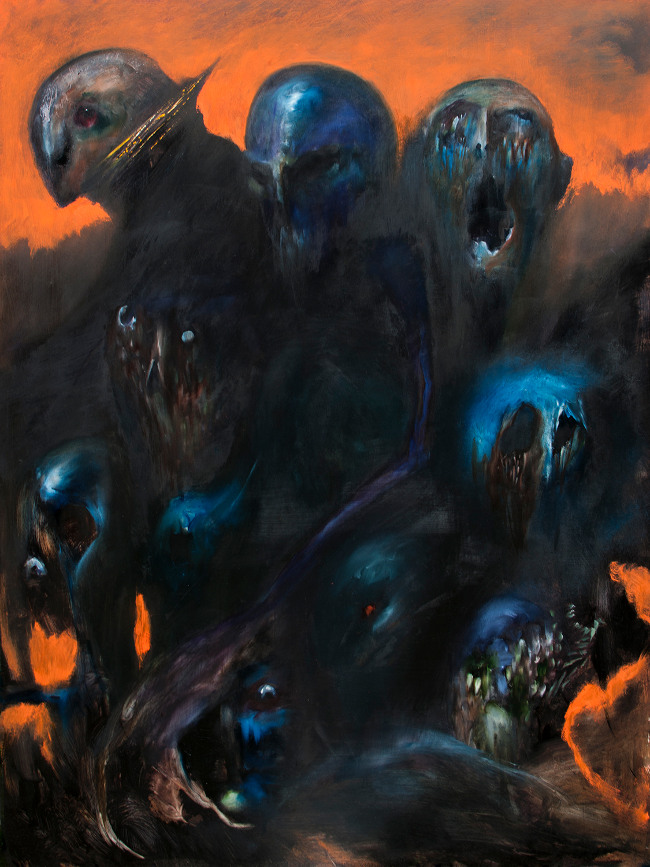 Jody Fallon – Spectres (2017)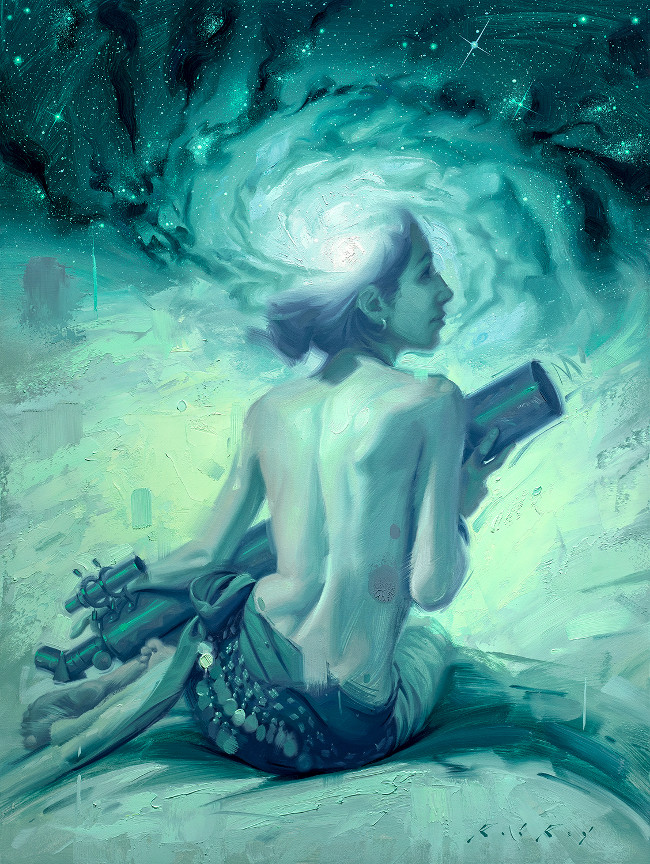 Rob Rey – Looking on Lightyears (2017)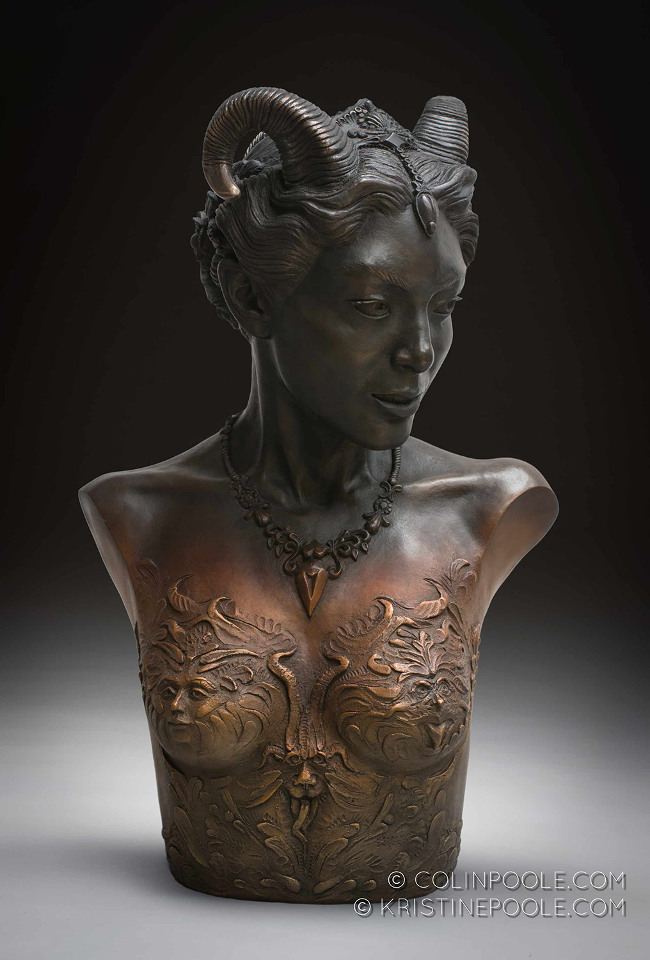 Colin & Kristine Poole – KTSIS – Muse of Creativity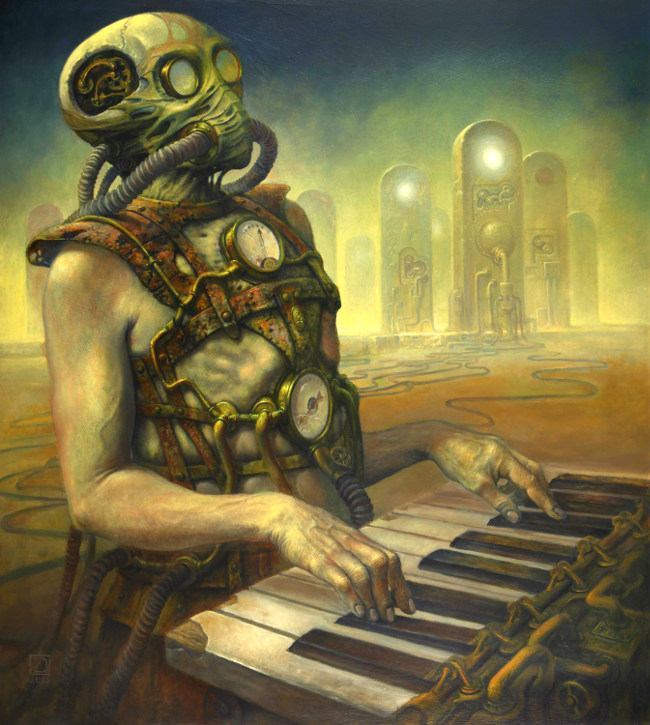 Dariusz Zawadzki – The Phantom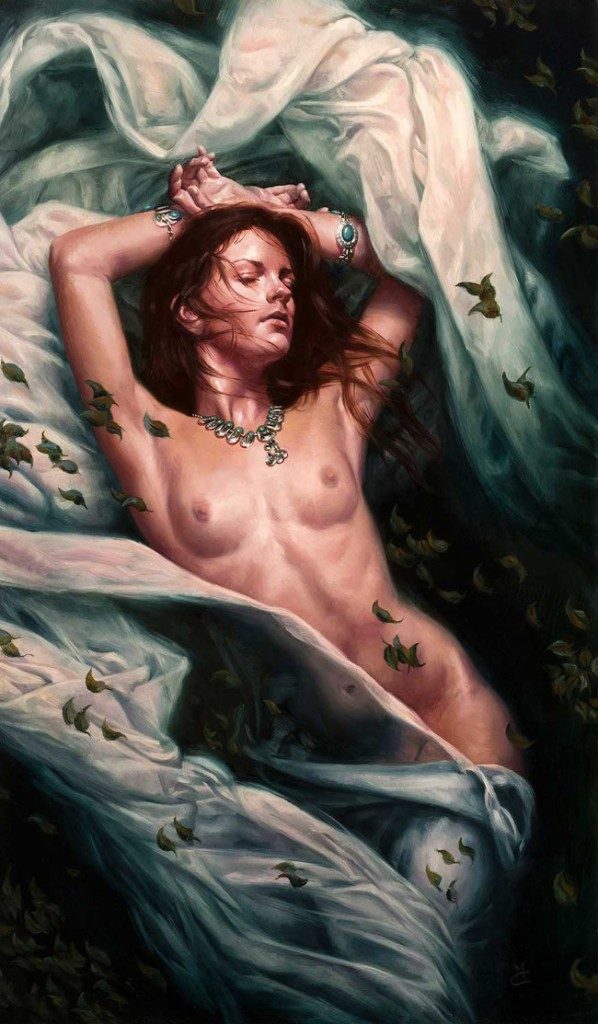 Michael C. Hayes – Tempest (2017)
Matthew Mrowka – Sowing with Salt (2016)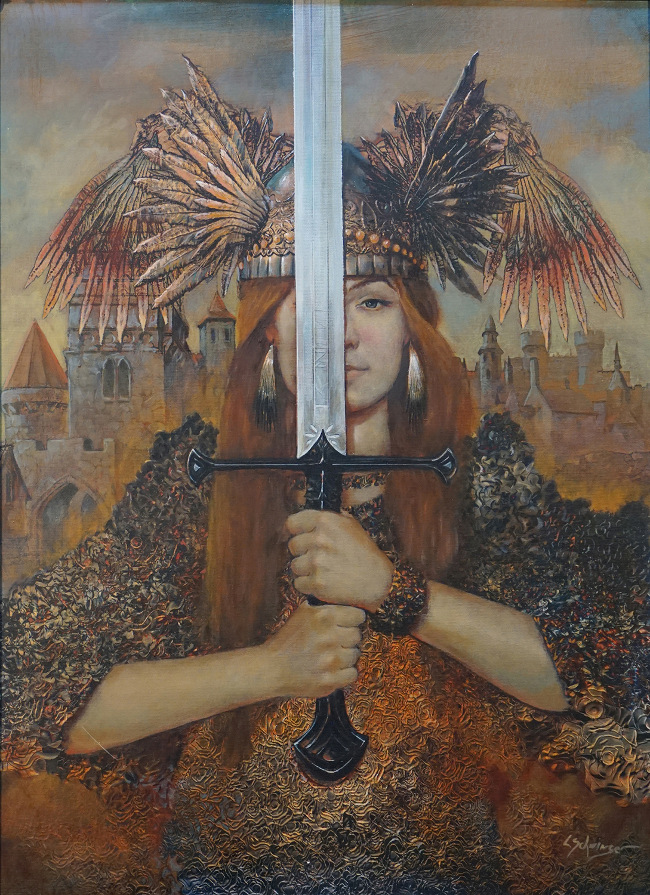 Laurence Schwinger – The Sword (2016)
Save
Save
Save
Save
Save
Save
Save
Save