For centuries, artists have developed their knowledge and skills in painting – experimentation with untried ingredients, new tools, modern – or long-lost – painting styles. Throughout it all, one tool has stayed tantamount; the common palette has proven to be a standing pillar, unseen behind the images that have marked moments throughout history.
On June 15th, Abend Gallery Fine Arts reveals a new chapter in its long-standing history as a major establishment for contemporary fine art. Turning common notion on its head, the attribute of the palette becomes more than mere tool in Abend Gallery's first show in its new facility on Wazee Street in Denver, CO.
Curated by Dina Brodsky and Trek Lexington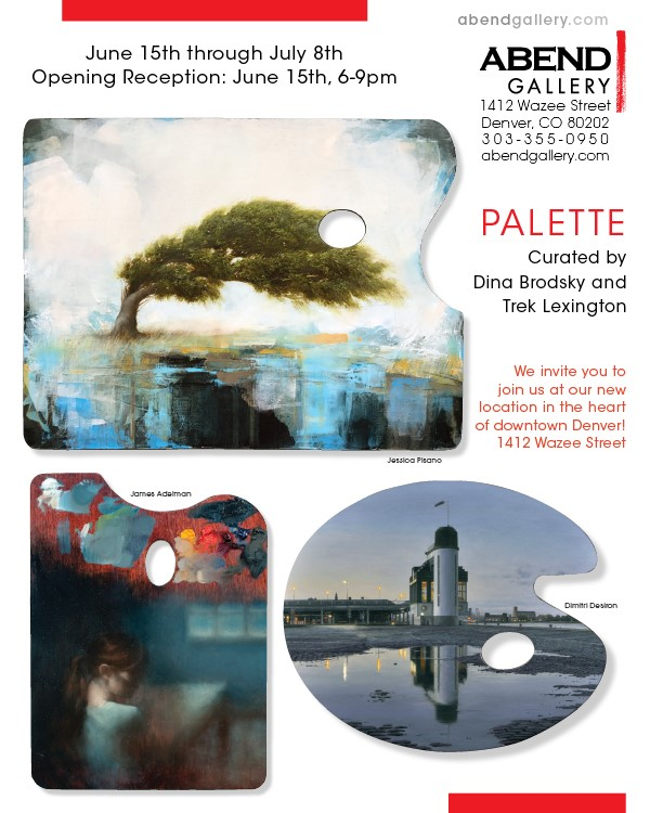 Abend Gallery
NEW VENUE: 1412 Wazee St, Denver, CO 80202
Dates: June 15 – July 8, 2017
Opening Reception:  Thursday, June 15 | 6-9pm
Featured artists: 
Liz Adams-Jones, James Adelman, Erin Anderson, Steven Assael, Daniel Bilodeau, Luis Borrero, Maya Brodsky, Charis J. Carmichael Braun, Zach Brown, Sue Bryan, Garrett Cook, April Coppini, Diana Corvelle, Benjamin Craig, Cara DeAngelis, Dimitri Desiron, Michelle Doll, Daniel Doubrovkine, Heidi Elbers, Christian Fagerlund, Shauna Finn, Julien Gardair, Nick Gebhart, Jennifer Gennari, Angela Gram, Alonsa Guevara, Andrew Haines, Eben Haines, Joshua Henderson, F Scott Hess, Rafael Hoekstra, Justin Hopkins, Caitlin Hurd, Kieran Ingram, John Jacobsmeyer, Yunsung Jang, Marshall Jones, Kit King, Evan Kitson, Brandy Kraft, Maria Kreyn, James Kroner, Shawn Krueger, Andrew Lenaghan, Amber Lia-Kloppel, Tim Lowly, Daniel Maidman, Brian Mashburn, Adam McGalliard, Anna Mogilevsky, Tun Myaing, Jessica Pisano, Kim Power, James Raczkowski, Per Elof Nilsson Ricklund, Matt Rota, Nicolas Sanchez, Denis Sarazhin, Raphael Sassi, Victoria Selbach, Josh Suda, Maria Teicher, Mark Trujillo, Emilio Villalba, Melanie Vote, John Wellington, John Wentz, Timothy Wilson, Zane York, Miles Yoshida.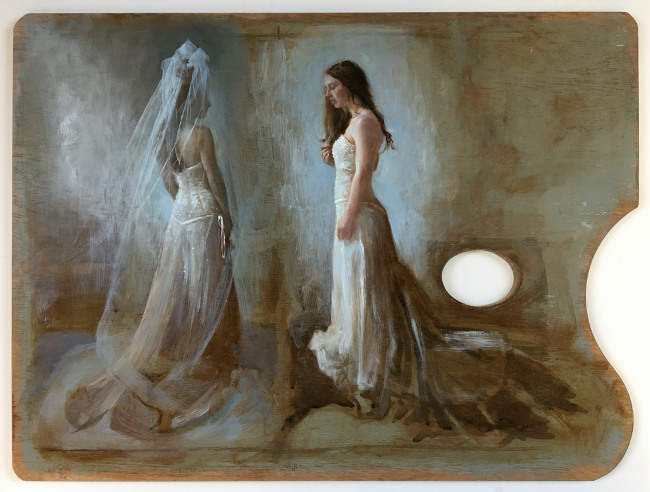 Shauna Finn – Untitled II
Palette, curated by Trek Lexington and Dina Brodsky, is the second installment of this group exhibit and lays bare some of the sentimental (and not uncommon!) habits shared between artists, as they hold on to their old palettes long after their use has ended. "An old palette is kind of like a diary, and I hate to throw them out," explains New York painter and art curator Brodsky. One day a new inspiration alighted within her, and soon a new life was breathed into her once-obsolete collections: "It very organically turned into a landscape painting. I thought that would be a cool idea for a small show, and it kind of caught on from there." After a successful start in New York, the concept of Palette quickly grew as audiences and artists were equally inspired.
The resurrection – or perhaps better described as the evolution – of the palette has begun.
"There's no limit to what's possible," Brodsky says. "Each artist just does what comes naturally to them. Abend shows many of my favorite artists. I can't think of a better venue for this." Brodsky and Lexington, along with Abend Gallery's curator David Ethridge, have been delighted at the adaptation and responses that have been generated from the artists involved. From what could first be seen as limitations linked to the size of a palette, the focused space has opened up a multitude of artistic pathways personal to each painter. Oils and charcoals, landscapes and figurative paintings – welcome to a cocktail of stories and experiences displayed upon the Palette.
The show at Abend Gallery will display close to 100 unique paintings including works by Dimitri Desiron, James Adelman, Caitlin Hurd, Seven Assael and Nicolas Sanchez. Palette brings together a stunning array of painters both seasoned to the Denver scene alongside a selection of Denver débuts. "It's perfect for our June re-opening," Ethridge smiles. "It will be Denver's first chance to see a show in our new facility."
For more information contact the gallery on 303-355- 0950, or email: [email protected]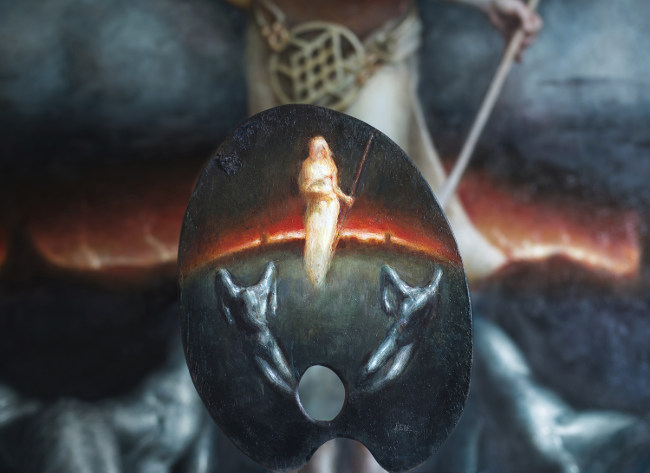 Kieran Ingram – Sacrifice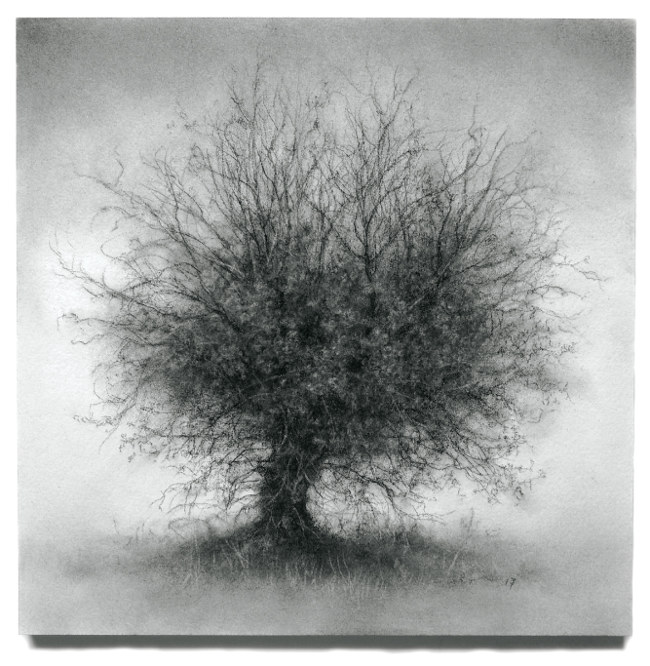 Sue Bryan – Foundling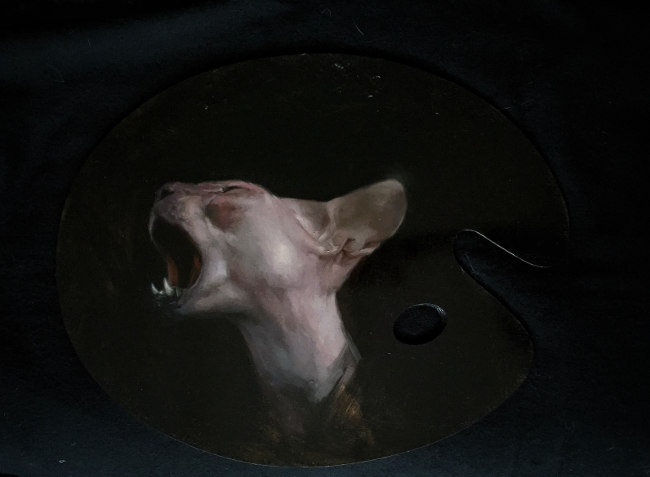 Jennifer Gennari – Riddle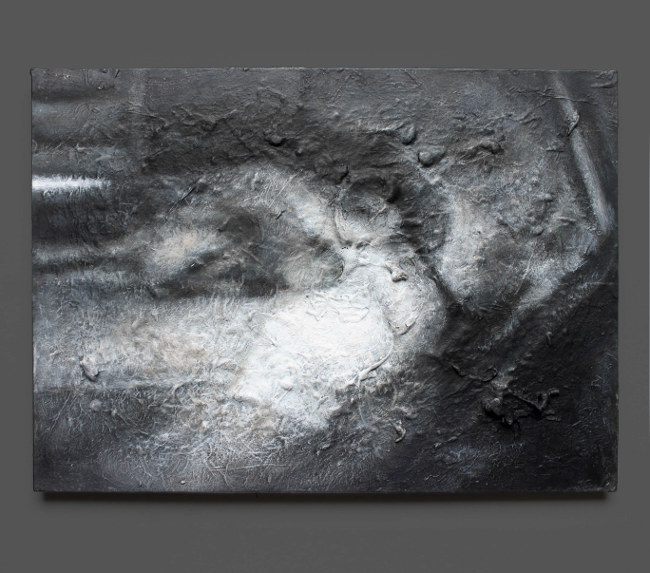 Tim Lowly – As Kingfishers Catch Fire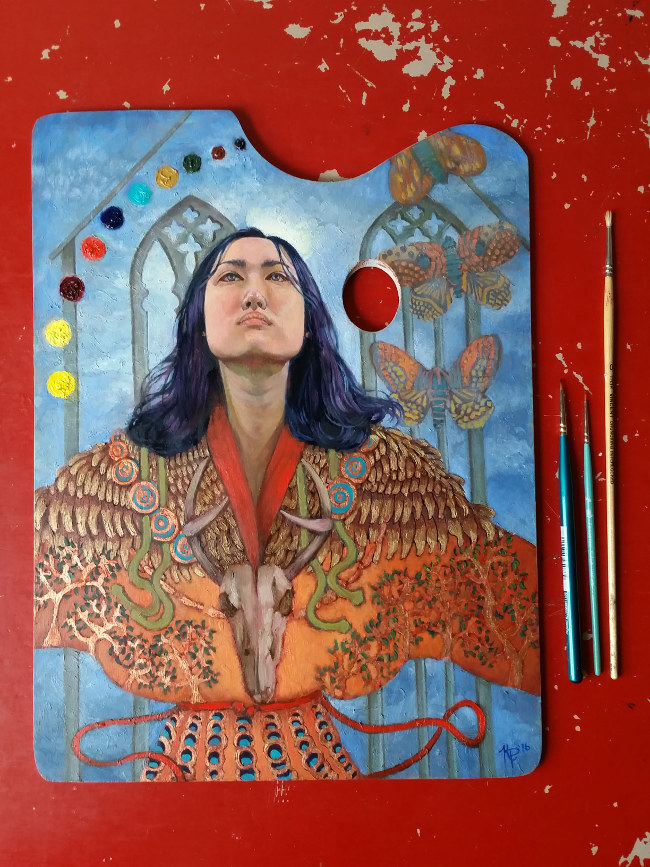 Kim Power – After the Flood (study for Festival of Lights). Part of the This Land series.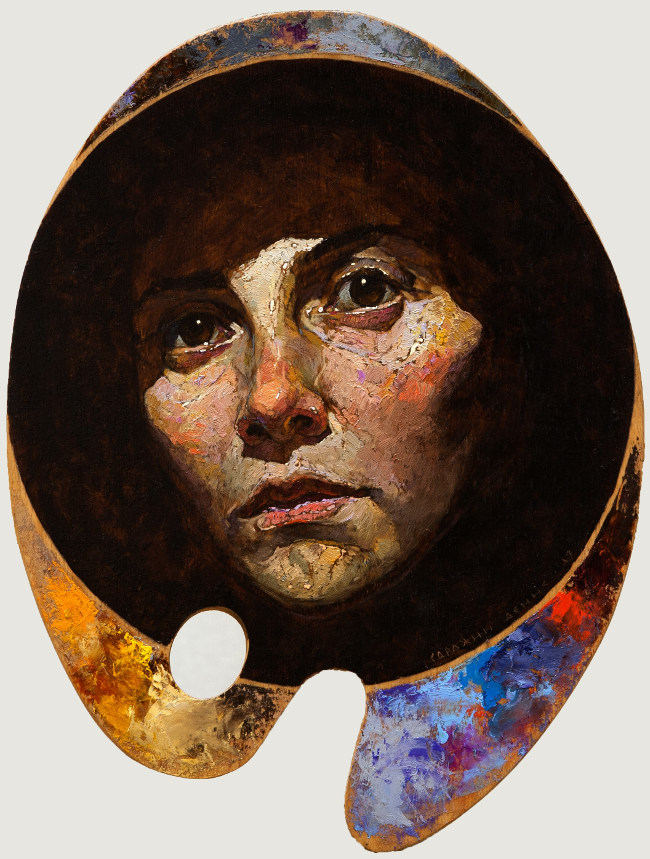 Denis Sarazhin – Embodiment
John Wellington – Hero
James Adelman – Untitled