Last week Arch Enemy Arts celebrated the opening of CLARION, the new solo exhibition of Joshua Mays. This is the second series created within the artist's Chrysalis storyline and the pensive, detailed composition speaks for itself. Through a mix of pastel palettes and sinuous lines, the otherworldly ambiance of each piece communicates a dreamlike curiosity founded by the convoluted webs of human connection.
AEA also presents BLOOM, a group exhibition featuring the work of nine artists exploring and conveying the symbolism derived from nature's botanicals through their diverse, individual styles.

Exhibition Dates: 
June 2 – July 1, 2017
109 + 111 Arch Street | Philadelphia, PA 19106
For additional information and available artwork please contact the gallery directly at archenemyarts@gmail.com
Press Release:
The new body of work, titled CLARION is the second series created within the artist's Chrysalis storyline, continuing a single story that weaves through both his mural and public arts works, as well as his gallery pieces. One thing you may not know is that his gallery works are each created entirely from left over paints from mural projects. The new show is a perfect representation of Joshua Mays' signature style, soft, muted palettes, dreamy, surreal, and narrative driven – driven by persistent curiosity towards cosmic connectivity, human connection, and myth, making and laced with an appreciation for ceremony, soul-searching, and science.
Also opening this month is BLOOM. If you've been with us for a bit you may recognize this one as a sort of a spiritual successor to Arch Enemy's 2014 exhibition ENCYCLOPEDIA BOTANICA. BLOOM casts the spotlight on 9 artists who each harness the power and symbolism of nature and flora in their personal works. Each of the works expertly utilize the planet's plant life and botanicals in diverse and powerful ways, from confronting environmental issues head-on, as metaphors, and as symbols our own emotions and the human condition. The show includes new works by Alexis Talia, Chris Austin, Jessi Brown, Michelle Avery Konczyk, Naoto Hattori, Nick Pedersen, Pierre Schmidt, Sean Xenos, and Stephanie Struse.
BLOOM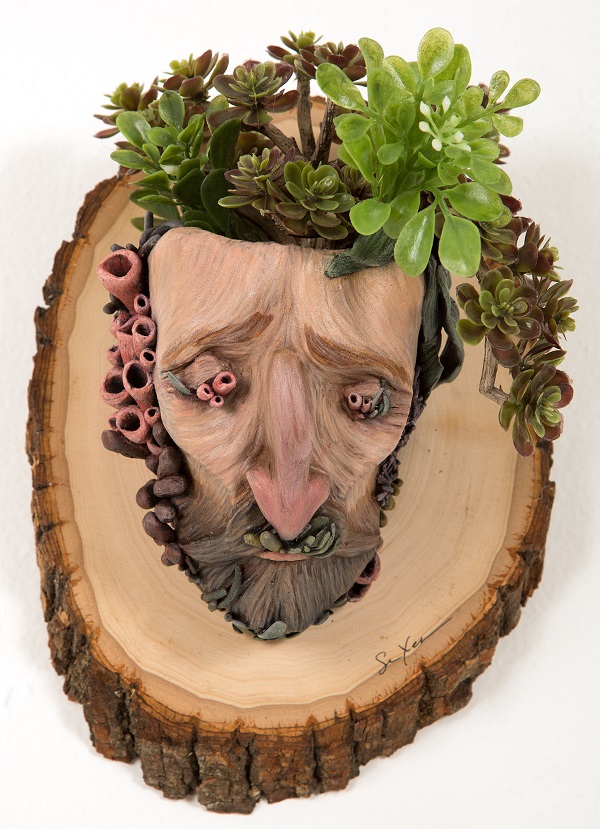 Sean Xenos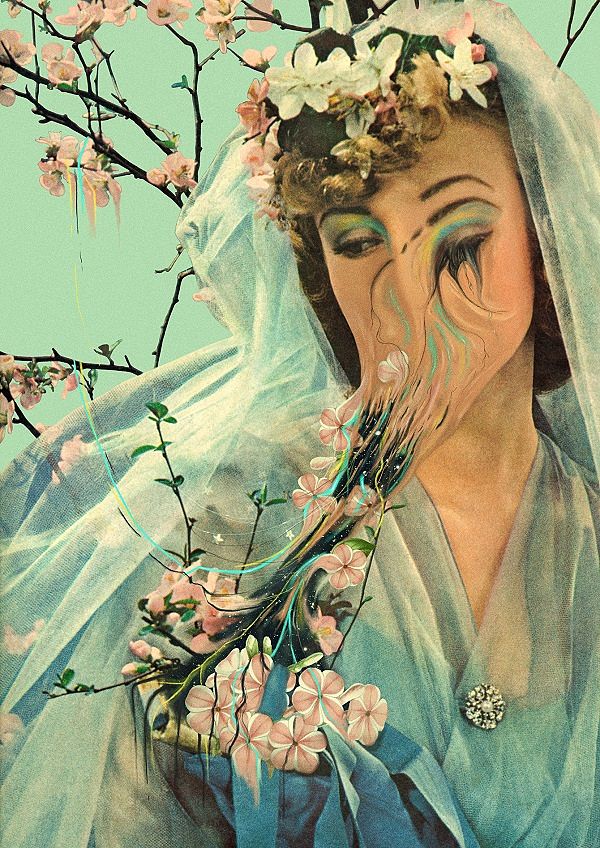 Pierre Schmidt
Naoto Hattori