Artist and activist Kim Leutwyler deals with images of beauty, gender and queer-identity. Since moving to Sydney from the United States, she's made a big impact on the Australian art scene with her powerfully evocative paintings of LGBTQ-identified and queer-allied women. Not only has she been a finalist in many of the country's most coveted art prizes, including the 2015 Archibald Prize (aka the Art Prize that stops a nation), but she's also named as one of the 50 most influential LGBTQI Australians in Cosmopolitan's 2017 Rainbow List. This puts her in good company with the likes of pop singer Kylie Minogue and Hollywood A-lister Ruby Rose.
Although a multidiscipline artist, Leutwyler focuses on painting as a medium because of its primarily masculine history in the western art canon. By entering into the modernist painting field, she hopes to destabilize gender borders.
"My work explores the line between glorification, objectification and modification," says Leutwyler. "I use patterns and abstractions from each subject's local and social environment as a subtle vernacular to portray the fluidity and complexities of identity."
Her upcoming group exhibition, No Woman Is an Island, is an ambitious showcase of thirteen Australian artists that focuses on female experience and perspectives through the conceptual framework of the 'female gaze'. Through the eyes of multi-generational women artists, the exhibition explores the shift in perception that comes with different ages and phases of life, while also exploring the theme of woman as Object vs. Subject.
"A portrait inherently objectifies its subject," explains Leutwyler when asked about the show's concept. "The female body in particular has been portrayed in a multitude of societal, cultural, scientific and historical contexts that build a sense of glorification, and sometimes eroticism. The 'ideal' female anatomy has changed over time, with varying aesthetics that metamorphose based on age, race, geography and time."
Leutwyler's muse for her work in the exhibition, Tits Out for the Girls (above), is her dear friend Sam. Past muses include top model, designer and LGBTQ activist, Ollie Henderson, who she painted for the Archibald Prize, and Lord Mayor of Sydney, Clover Moore, who she painted for the Portia Geach Memorial Award.
No Woman Is an Island is on view from May 10-27 in Melbourne. Browse and buy Kim Leutwyler's original paintings on Bluethumb, Australia's largest art marketplace, connecting collectors, art lovers and interior designers with emerging and established local artists.
**Online Author Freddy Grant is the PR & Communications Manager at Bluethumb.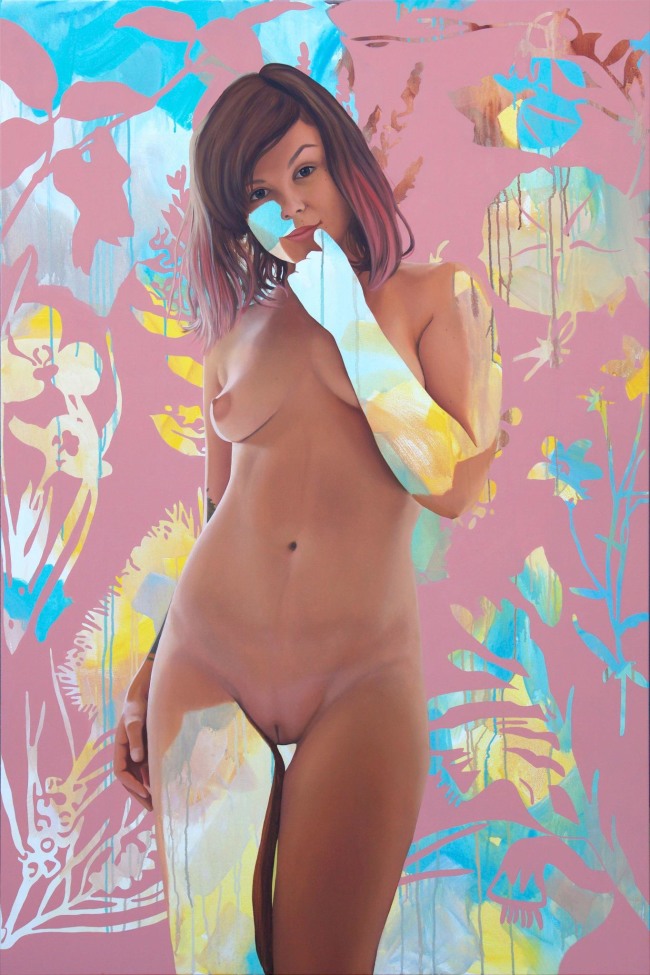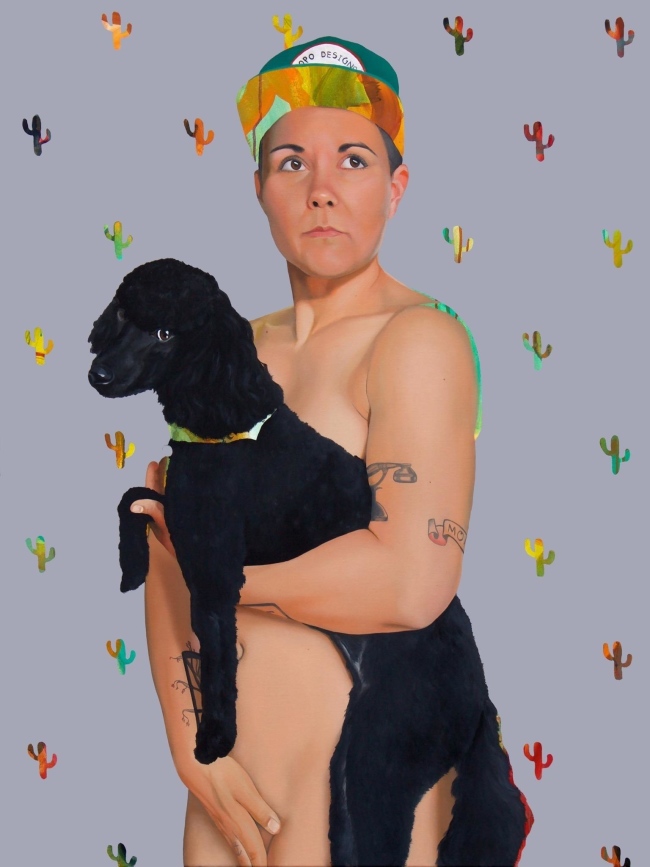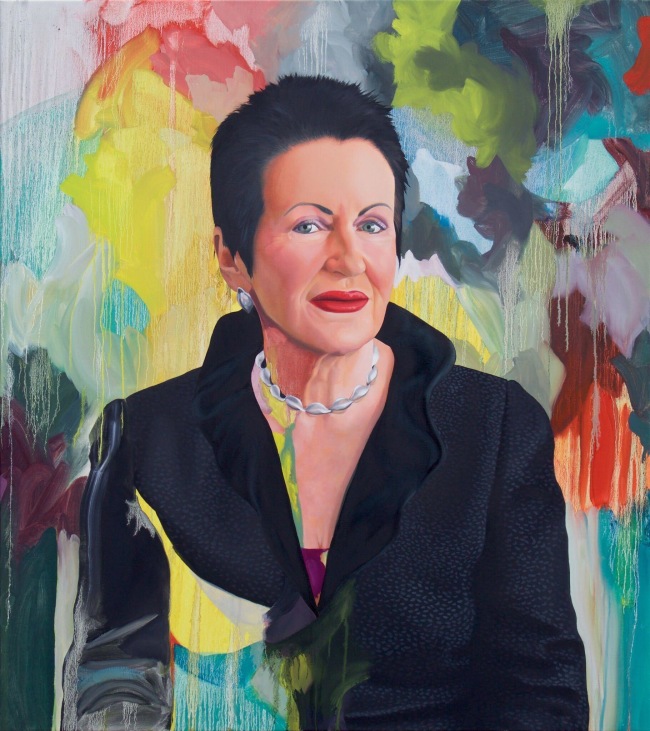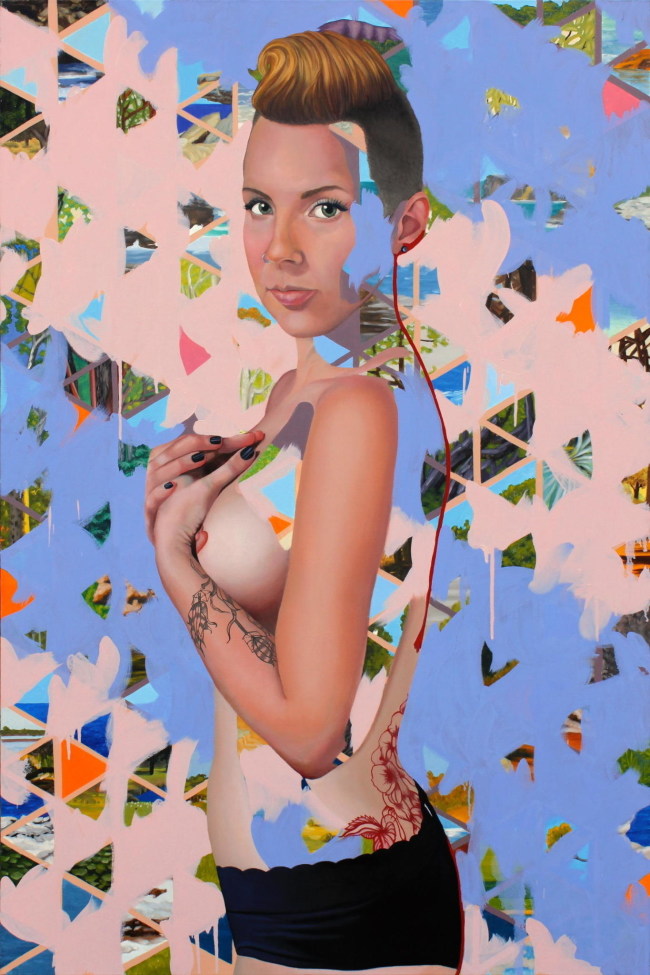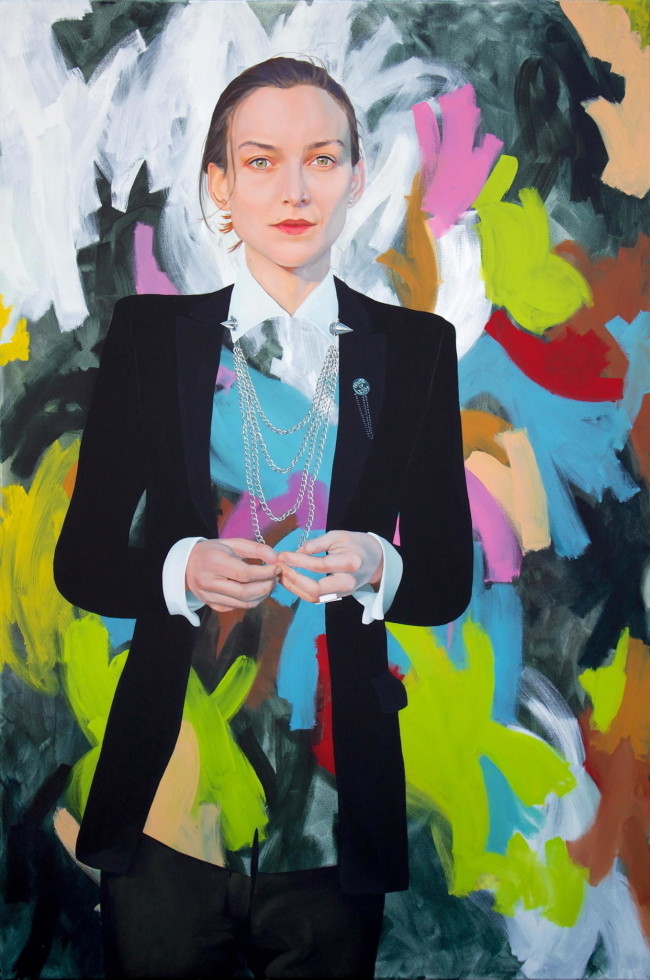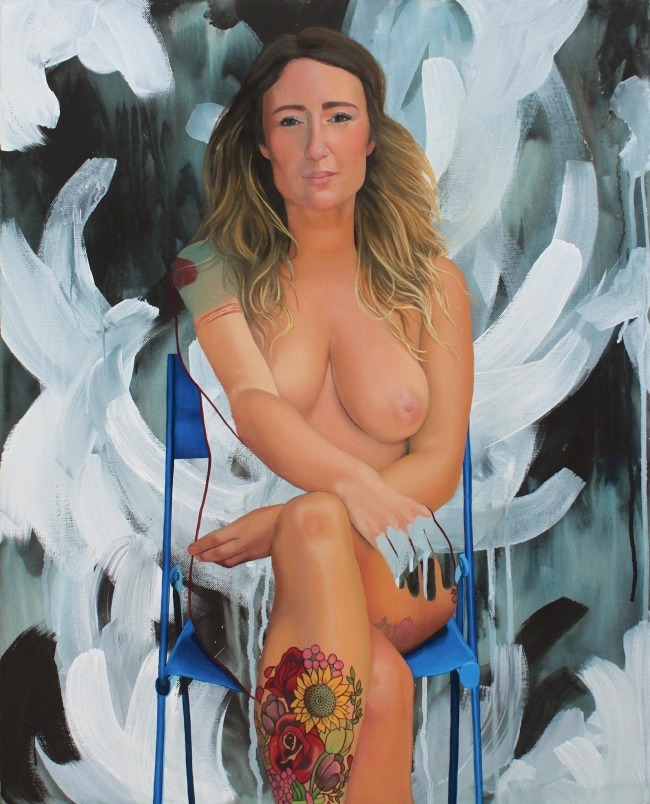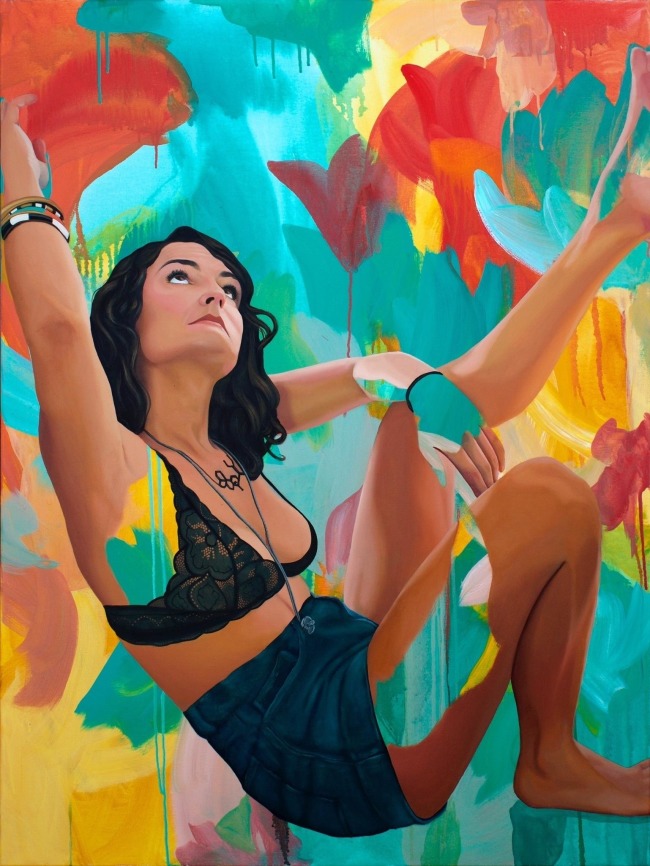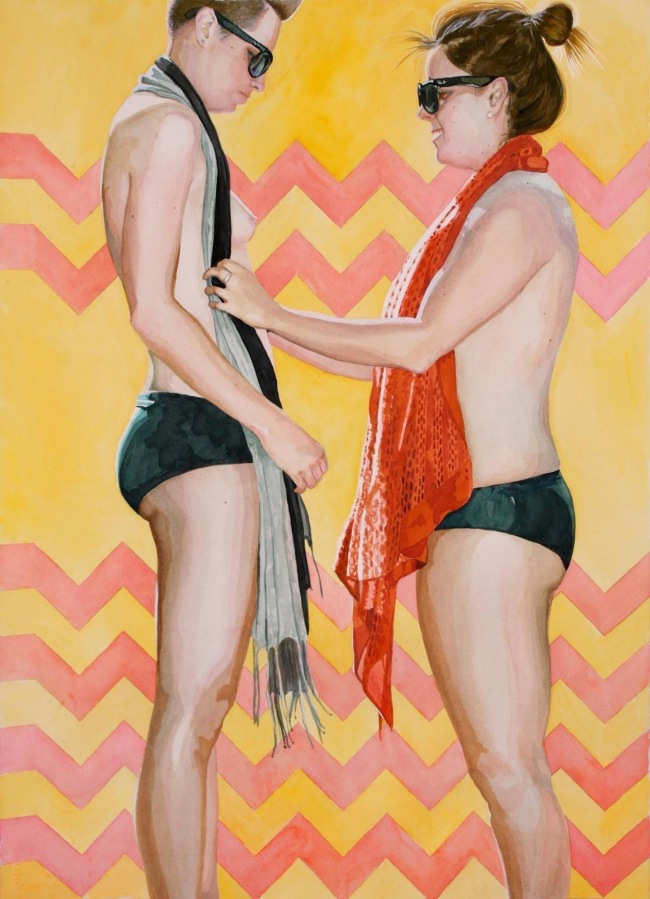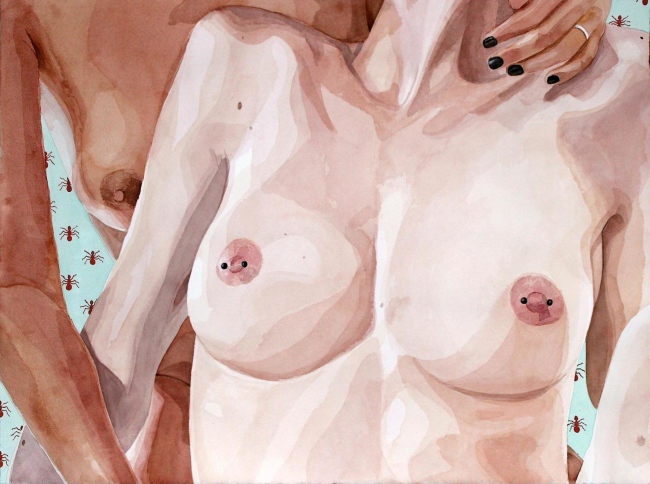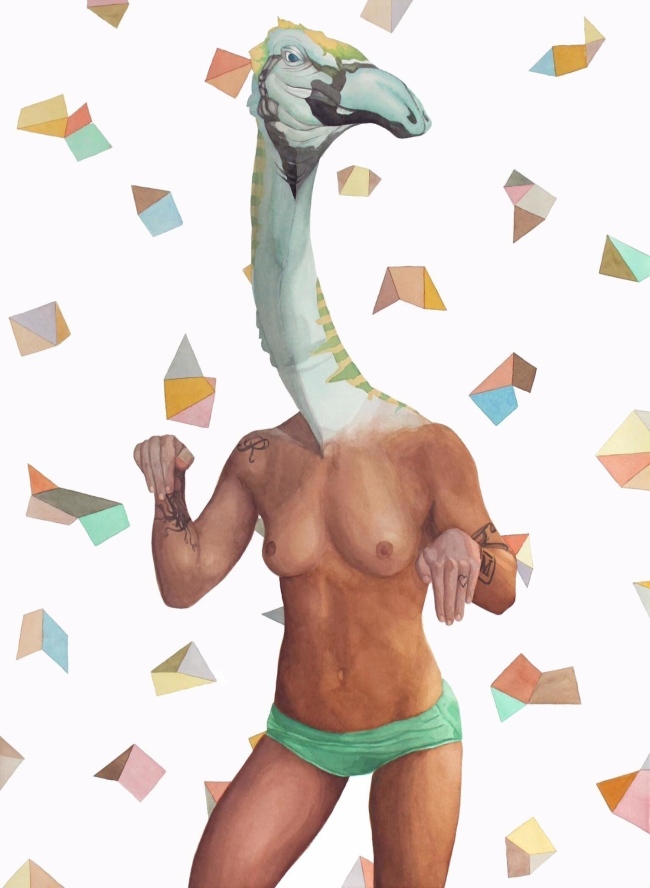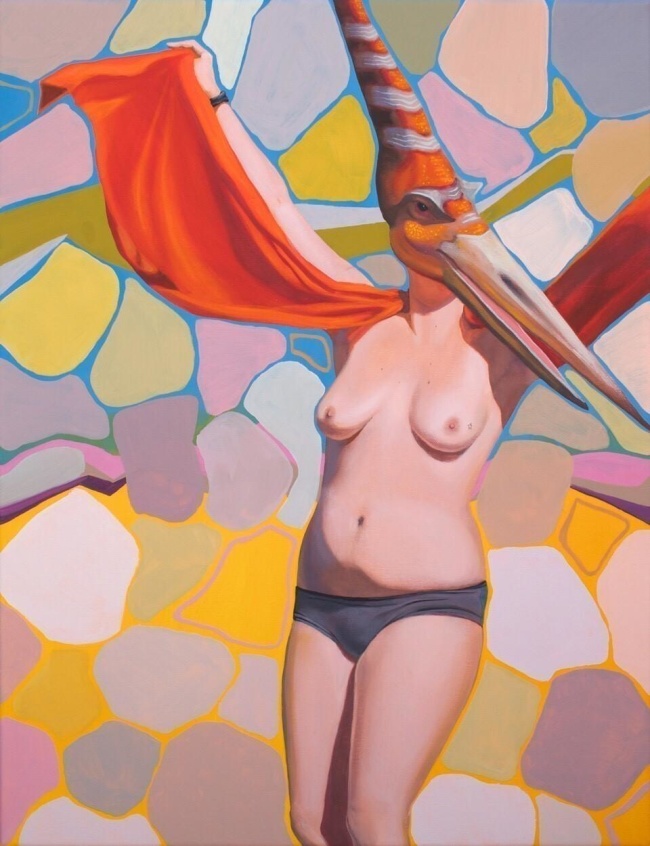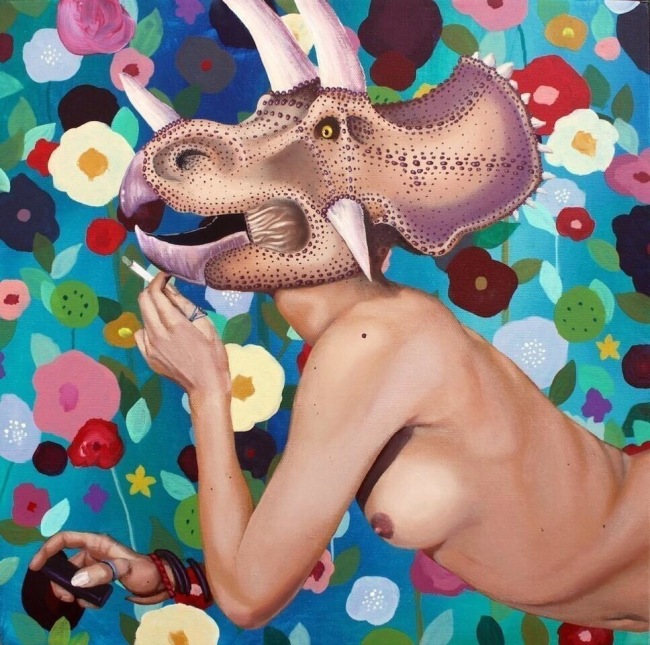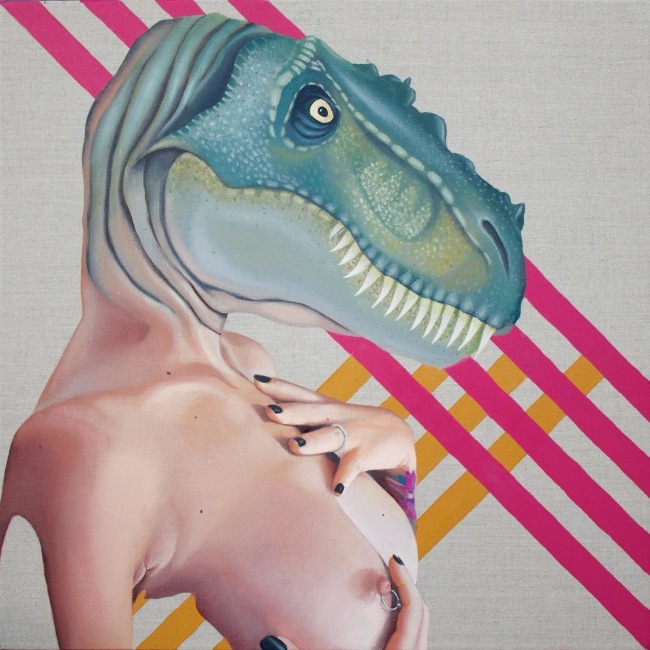 Save
Save
Save