In person, Toronto based artist Sarah Joncas exudes a similar peacefulness as the characters in her paintings. The portraits sit nestled between fresh, whimsical motifs and awe us with her magical ability to make blending look effortless. We can see a definite contentment in both Joncas and her work. Perhaps it can be attributed to the fact that she has donned a paintbrush from early childhood. She has also worked diligently at her craft ever since.
Sarah Joncas has a great breadth of artwork. When mapped out, we can trace it to a far more stylized approach in depicting figures. Now, with such refinement in the portraiture, that same style appears to echo in the mood and faint narratives of each piece. How can we describe this style? Maybe urban heroine or humble princess of the modern day.
Joncas paints the "everyday" woman with a technical mastery that is far from ordinary. Therefore giving any of us the opportunity to see our life in the form of a painting with colors and line work that speak to the culture we live in. Recently, her work has been exceptionally crisp because of the way that she balances the use of oil for the skin and acrylic for graphic supporting imagery. She is now experimenting with metal leaf, rich use of pattern, and translating compositions as both paintings and fine art drawings. In almost all of her paintings, the content appeals to both modern and classical taste.
Follow her on Instagram to keep up with her latest work. Plus don't miss her recent Beautiful Bizarre social media TAKE OVER.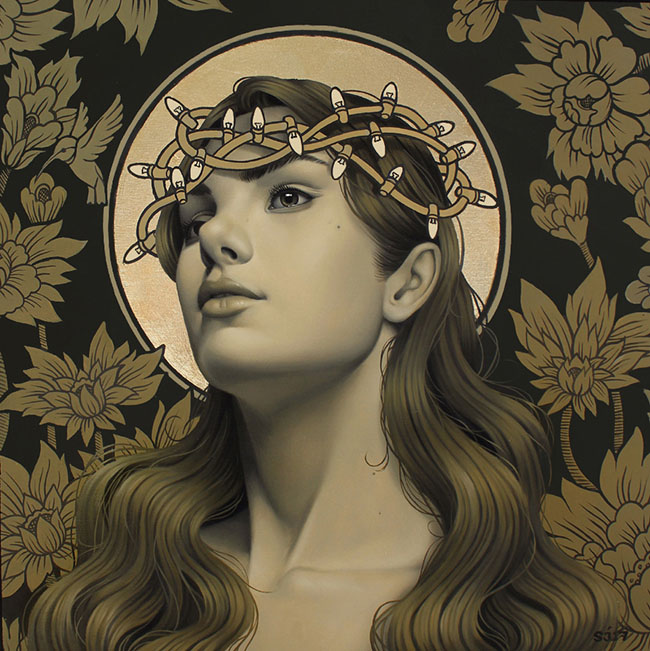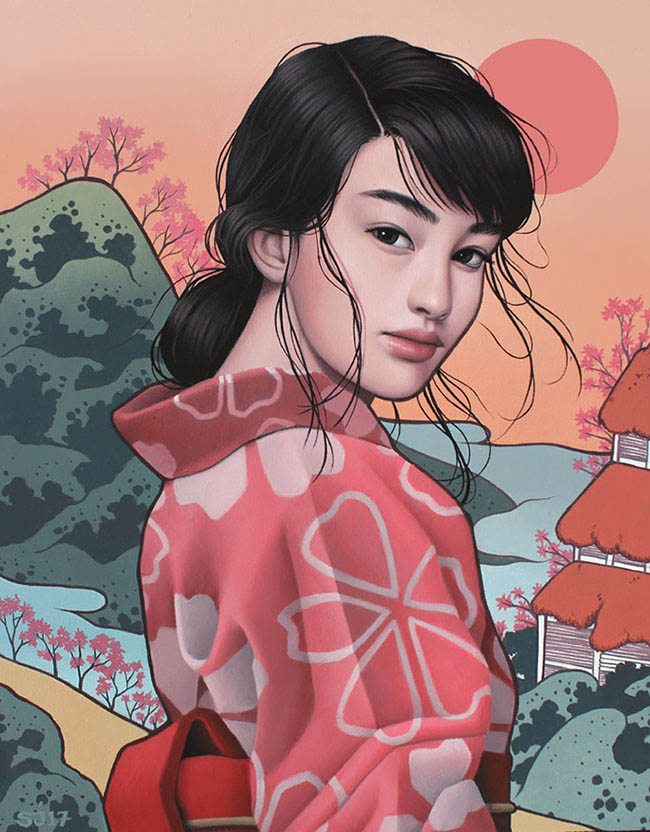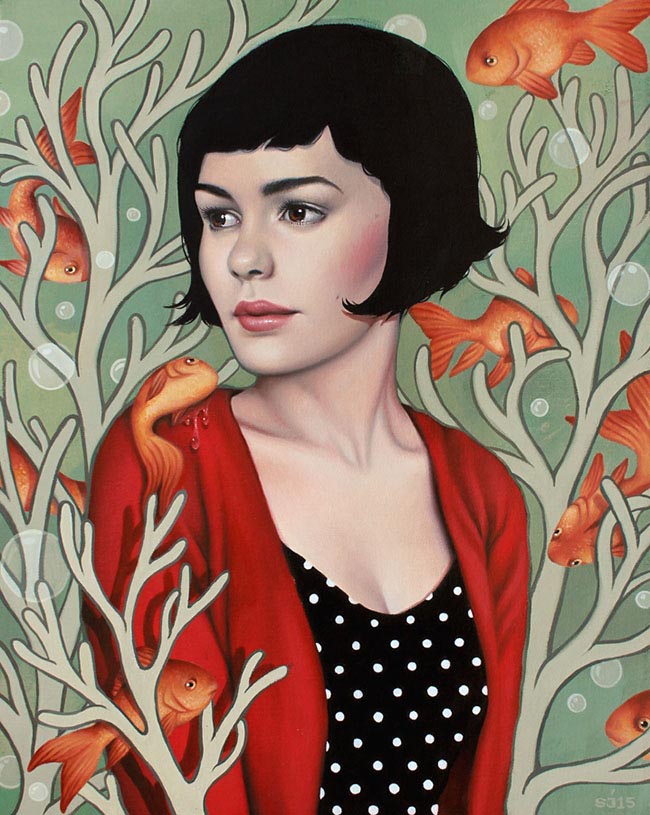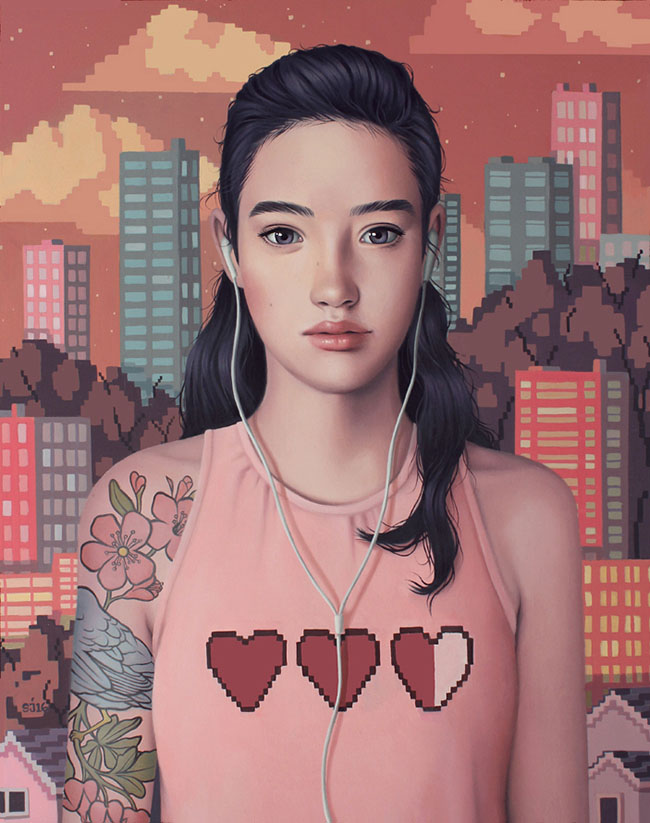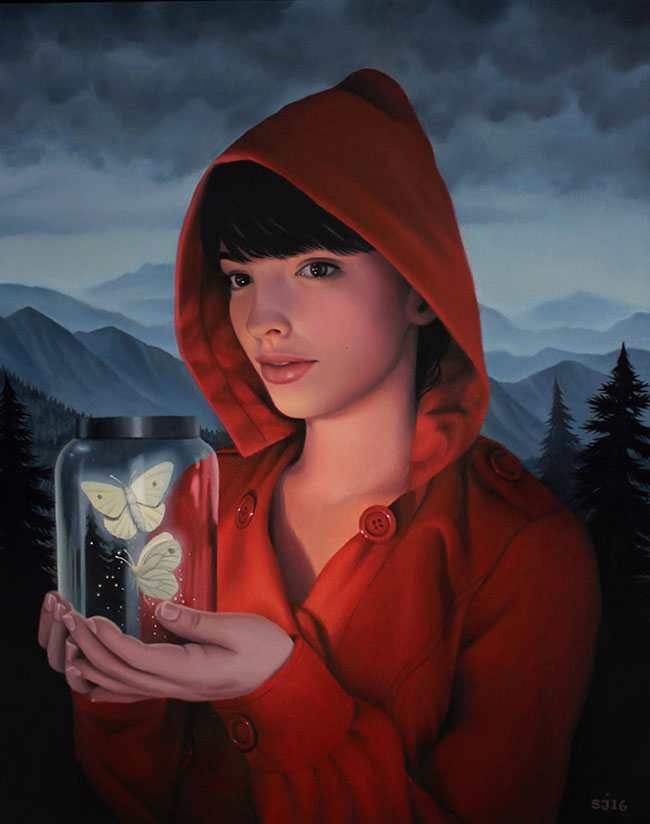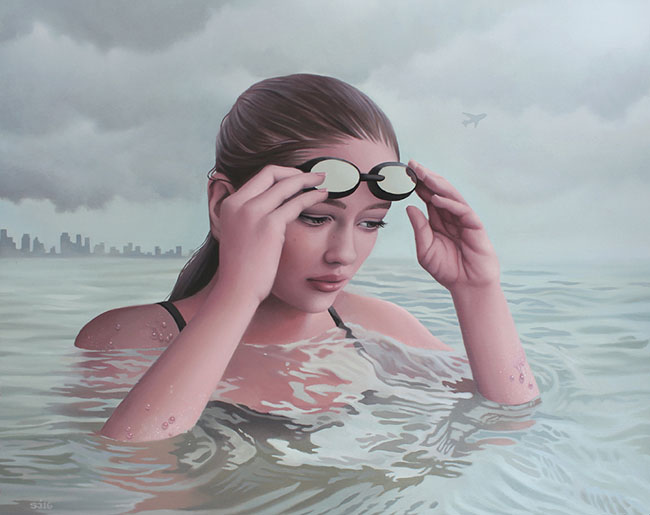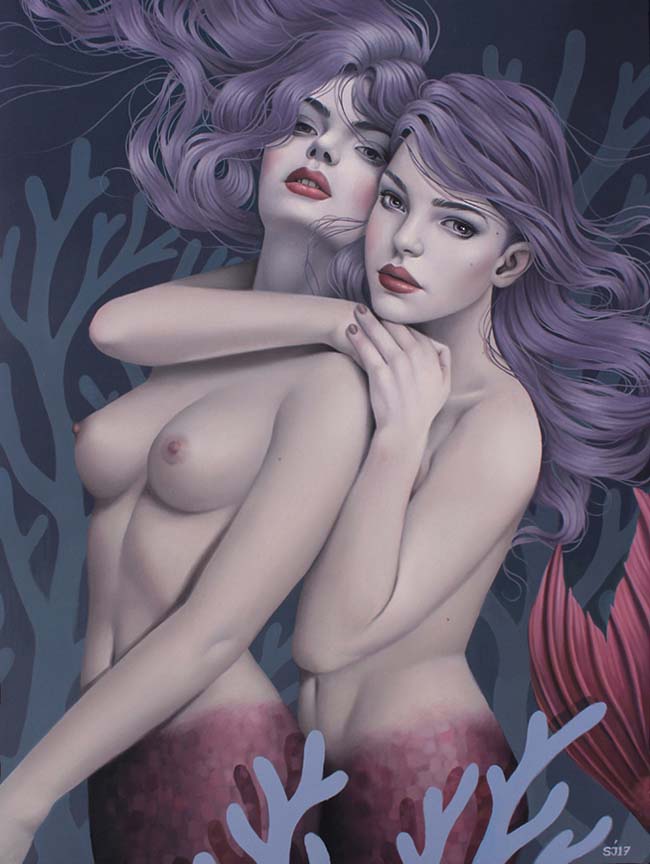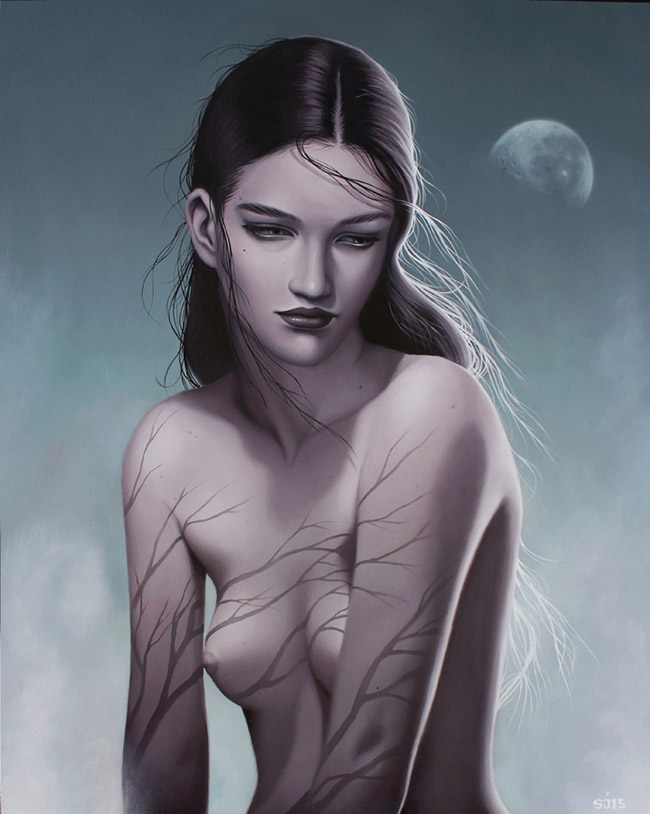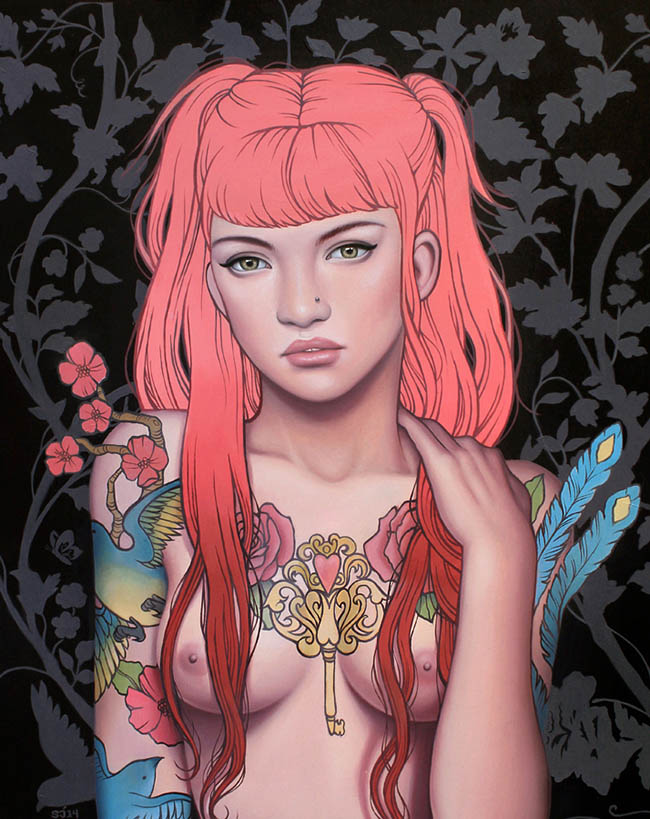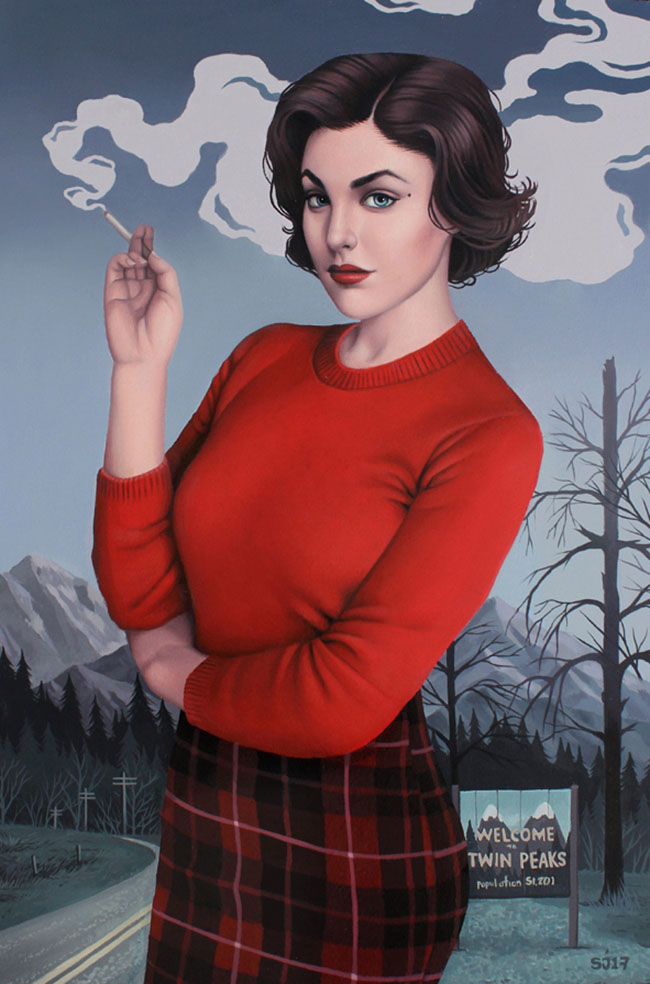 Save
Save