There is something so utterly mesmerizing about a selection of paintings spanning a universe of genres, all under one roof. You walk through the room and see city and landscape works, side by side with figurative paintings, delicate animal portraits, and punchy collages. Surrealism blends its aura so easily against the shoulder of still life.
This venue shares with you a sub-exhibition specifically focusing on the beauty of the tiniest paintings in the additional 5×5″ Project. You can find all of this at Abend Gallery in Denver, Colorado, in their 26th Annual Holiday Miniatures Show!
Featured image: Red Giant by Timur Akhriev
Exhibition Dates:
December 2 – December 31, 2016
2260 E Colfax Ave | Denver, CO | 80206
Hours of Operation:
Tue-Sat, 10am – 6pm
For additional information and images, please contact Christine Serr on 720-404-5074.
If you hadn't already guessed it, this year marks the 26th year of Abend Gallery's eclectic miniature show, proudly encapsulating the popularity of this annual event with both patrons and the gallery's employees themselves. Featuring over 100 artists, the gallery is exhibiting almost 600 artworks – many of which have already been sold! Alongside this monumental exhibition, the 5×5″ Project brings an alternative angle to the contemporary art scene; last year saw its birth, with participating Mini Show artists being given the opportunity to create additional works in 5″ x  5″ silver leafed panels. This year, Abend Gallery stretched the goalposts to include silver, gold, copper or shlag panels on which featured artists have created an array of unique pieces especially for the event.
Press Release:
"Given the wide range of subject matter and varying styles amongst the artists in the show, there will be much to see and many ideas to explore. The only parameter given to the artists are a size restriction (no larger than 150 sq. in., roughly 11×14") which gives them plenty of room to explore and create powerful works of art. The smaller size parameters make the pieces more accessible in terms of collectability, especially for new purchasers hoping to start their art collection. The prices are wide ranging, providing collectors of all ages the ability to pick something up, and with the holidays right around the corner the timing couldn't be better.
While there are many beautiful works to choose from, it would take an extraordinary amount of time to discuss each artists' work individually. There are incredible still life pieces from the likes of Alpay Efe, Lindsey Kustusch, and Clinton Hobart. In addition to those, there will be wonderful pieces from artists working in the figurative realm like Beth Sistrunk, Nick Runge, and newcomer to the gallery Nadezda. As always there will be a range of both city and landscape works, with some incredible animal portraits as well, including work from the likes of Jesse Mangerson, Hsin-Yao Tseng, Adam Hall, Dave Santillanes, Elsa Sroka and Teresa Elliott."
The 25th Annual Holiday Miniatures show and the 5×5″ Project will be on show at Abend Gallery until Saturday, December 31st, 2016. For more details, visit Abend Gallery's website.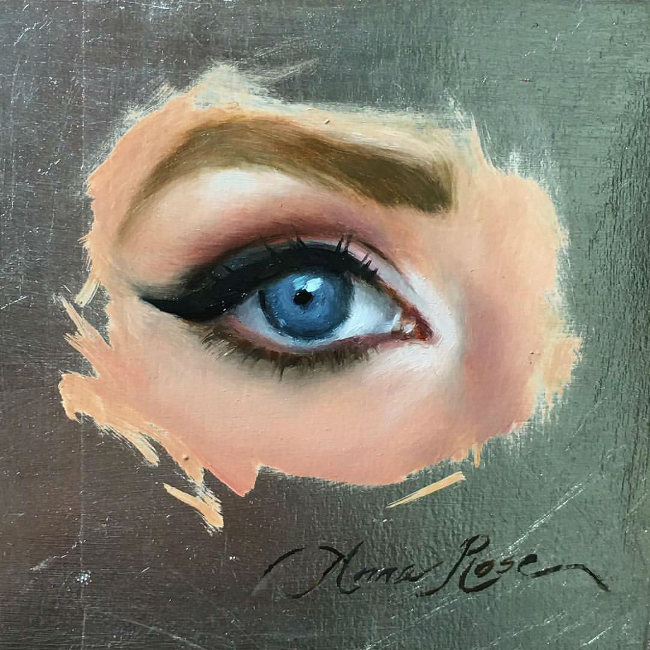 Anna Rose Bain – 'Blue'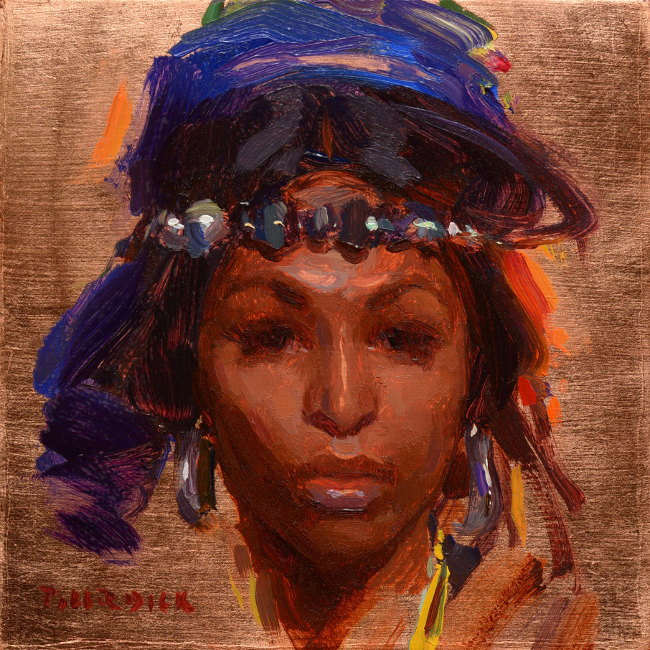 Scott Burdick – 'Brandy'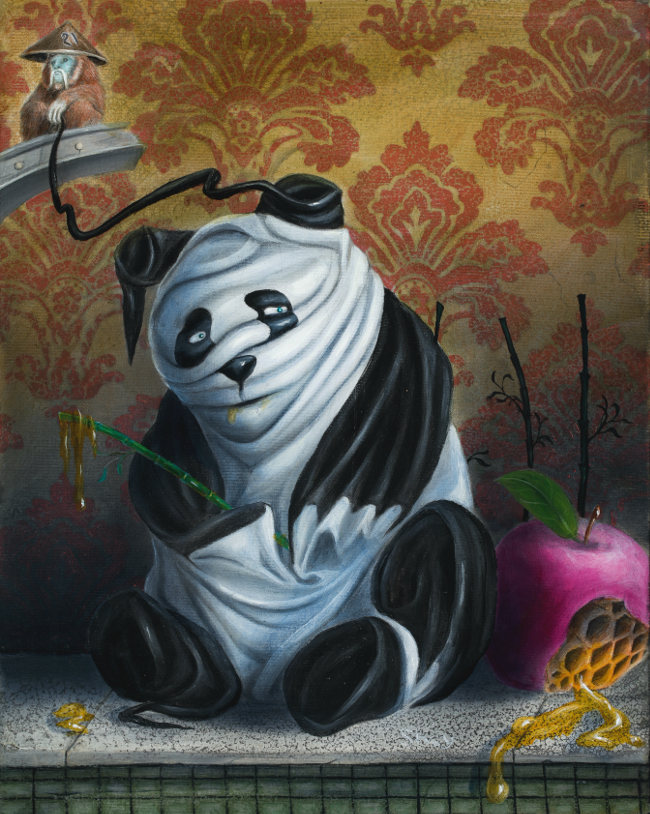 Shay Davis – 'Honey Panda'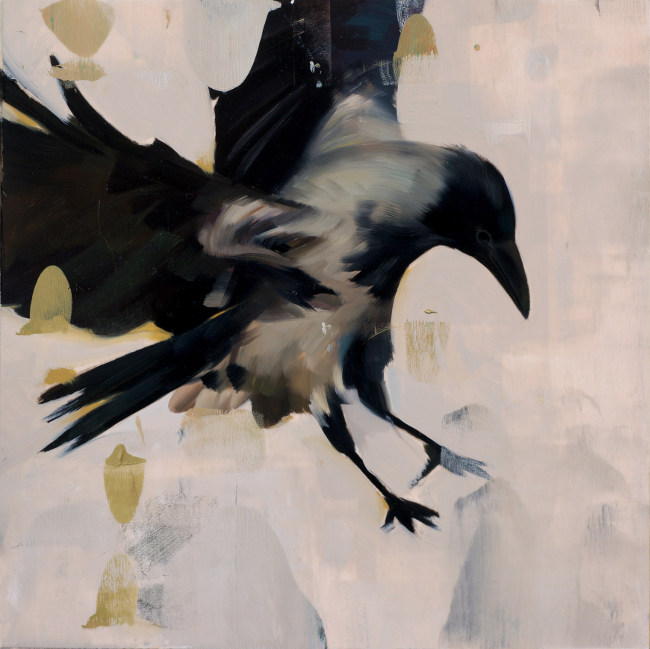 Alpay Efe – 'Canus'
Lindsey Kustusch – 'The Ulysses Butterfly'
Susan Lyon – 'Brandy'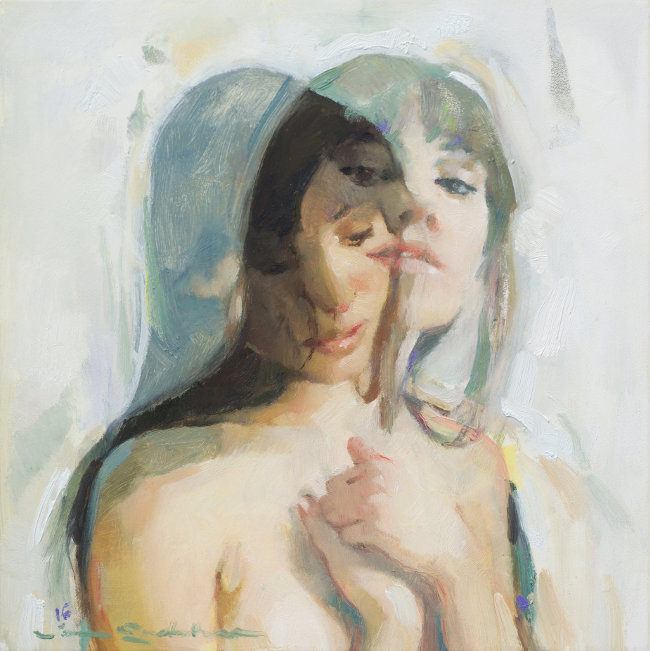 Jane Radstrom – 'Hold Me Close'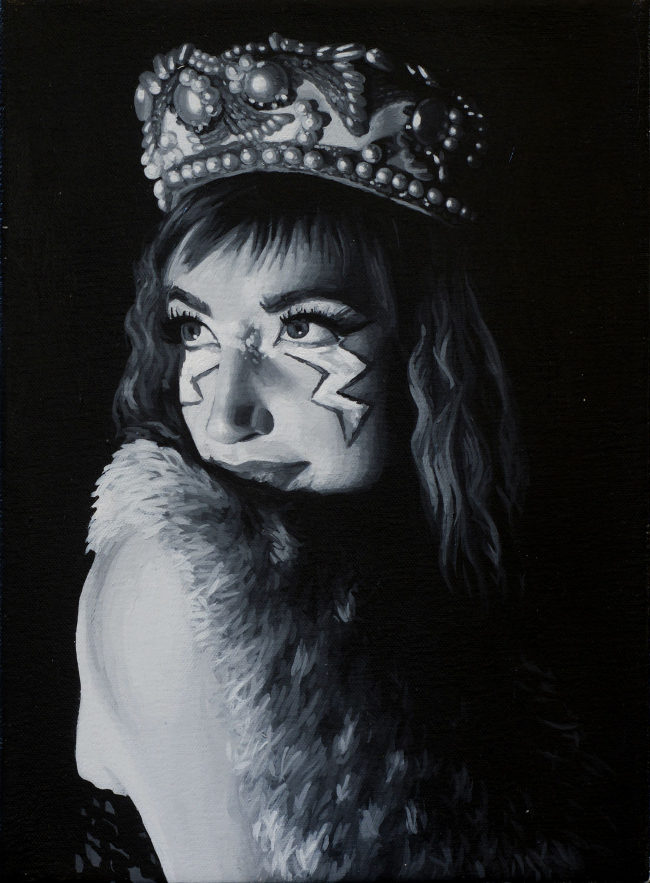 Rebecca Mason Adams – 'Nori #1'
Rob Rey – 'Bioluminescence #2'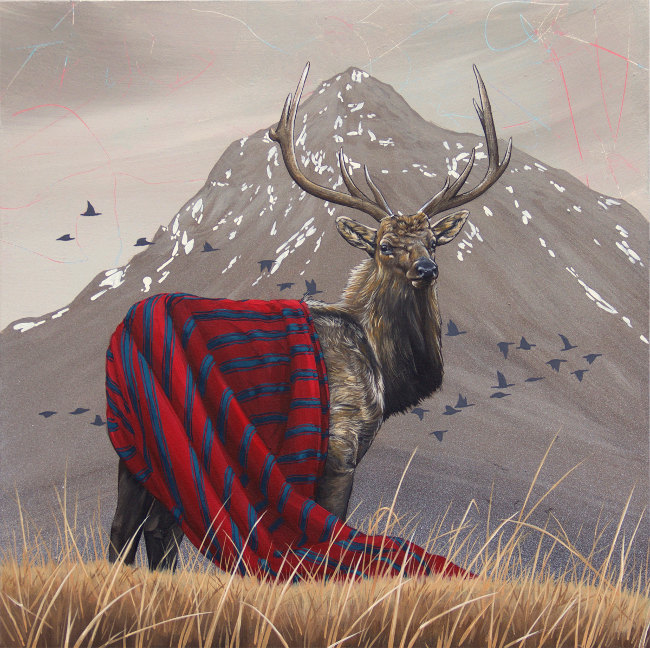 David Rice – 'Ascendant'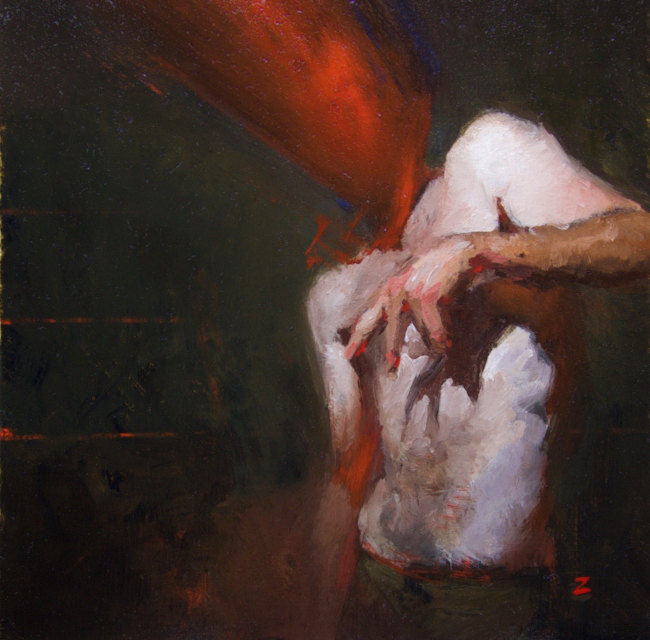 Zack Zdrale – 'Flinch'
Save