As the end of the year draws closer, the abundant sounds of the season chime with nostalgic tones, reminding us of the blessing throughout the year, the challenges of yesterday, and growth mindset that inspires tomorrow. It can be cheerful and emotional – fueled with magic and remembrance. Let us celebrate and all press forward with optimism and hopeful hearts. Join Distinction Gallery and ArtHatch as they honour the end of the year with a new solo exhibition bursting at the seams with cuteness, imagination, and all the feels. Discover the playful sculpture work of Valency Genis and her ever-curious, "Feral Friends". They are irresistible!
View Valency Genis' entire exhibition by visiting Distinction Gallery or pop over to their website for further details and purchase availability.
Press Statement //
Distinction is pleased to announce our upcoming exhibition by uniquely talented artist Valency Genis with her solo show "Feral Friends". The opening reception with live music, open studios, and drinks for sale by Last Spot by Hidden Hive will be held on Sat December 10th from 6-10pm.

Genis is an artist with a head full of never ending creatures, who displays her ability to bring these vivid imaginations to life with her amazing sculptures of fanciful hybrid animals. A whimsical menagerie of imaginary taxidermy creatures, her work continues to catch the eyes and hearts of fans across the globe and of all age groups. In her youth, she was utterly obsessed with television and video games, so it is ironic that a summer spent on Flathead Lake, Montana, in an electronics-free log cabin when she was 10 years old would change her life forever. Searching for diversions to alleviate her interminable boredom, she happened upon an old taxidermy shop. A dusty pair of "unborn beavers" caught her eye in the window display, and it forever imprinted on her naive adolescent mind. The stunning array of animals presented in the rustic store drew her in with their beauty, but she was bereaved by their demise.

While studying for her BFA at the University of New Mexico, Valency discovered that she had the power to create creatures and control their aesthetics, while minimizing the tragedy associated with taxidermied animals. She takes an almost Dr. Frankenstein-like glee in crafting her unique animals, drawing on influences such as Tim Burton, Jim Henson, and Dr. Seuss. With close attention to detail, her bizarre creations are adorned with bright colors and bows, striking the perfect balance between humorous and grotesque.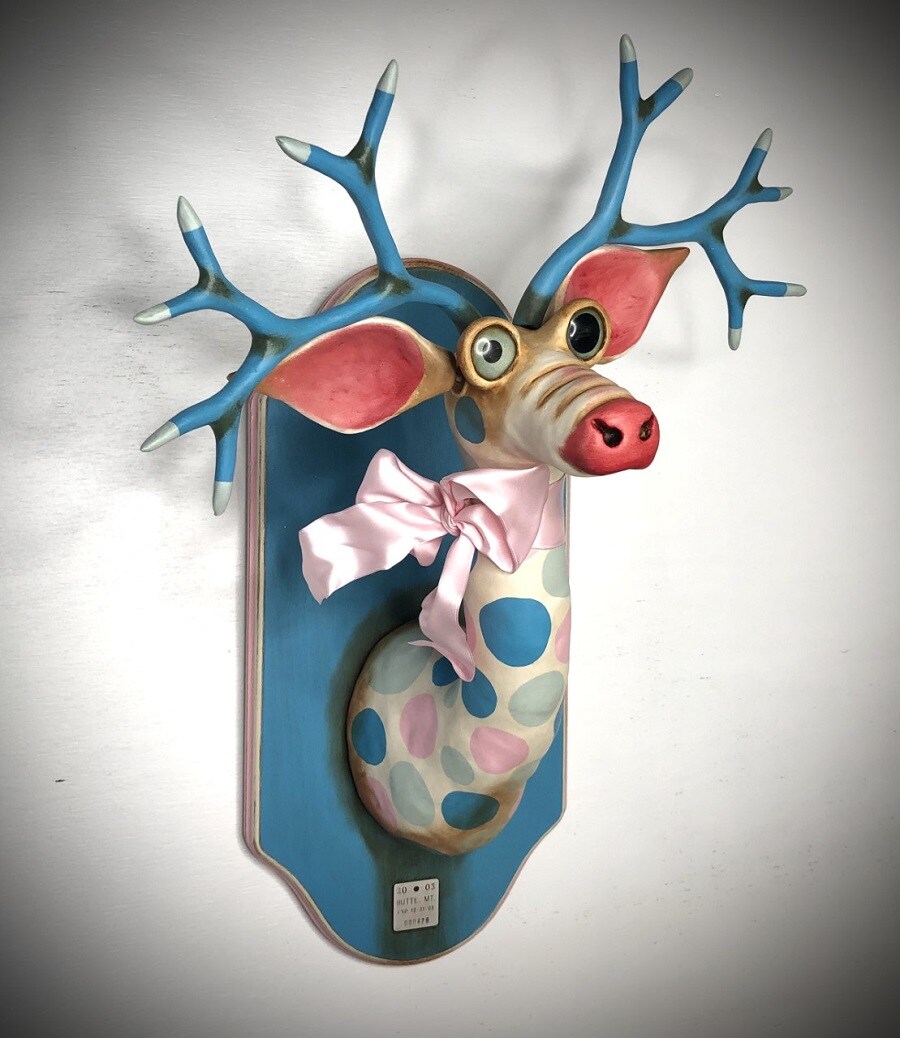 Valency Genis, "Feral Friends"
Opening Reception: Saturday, December 10, 2022 | 6-10pm
Exhibition Dates: December 10, 2022 – January 2, 2023
Opening reception with live music, open studios, and drinks for sale at Last Spot.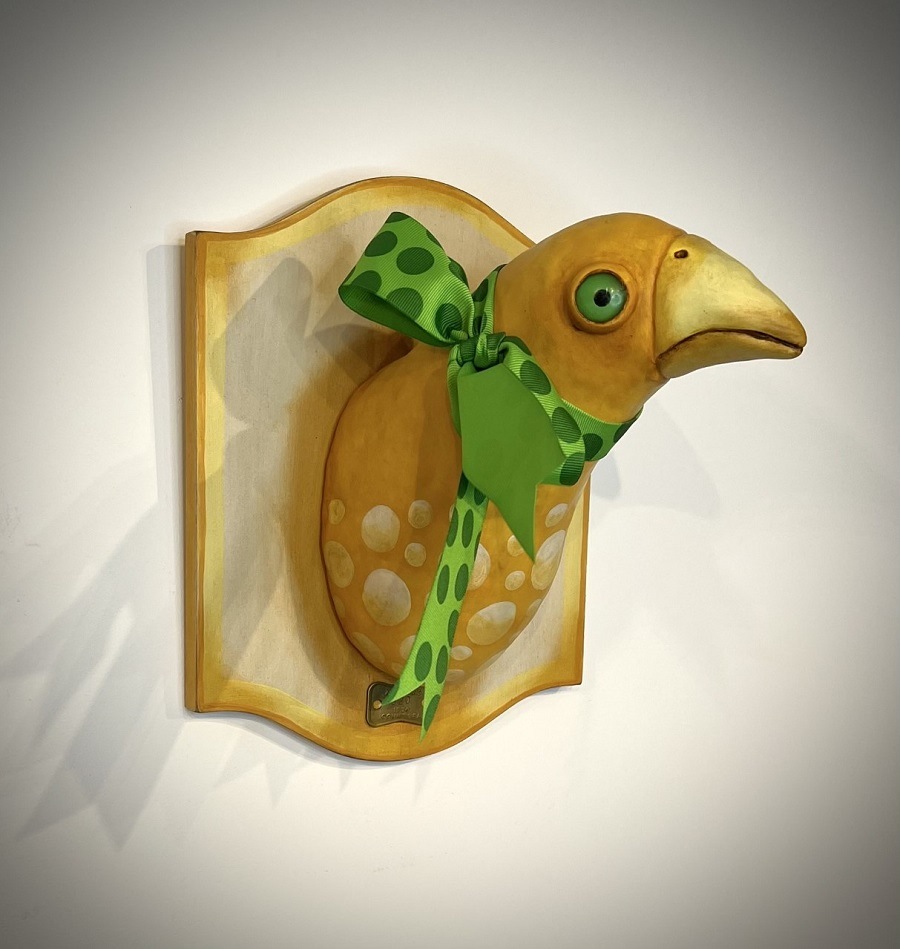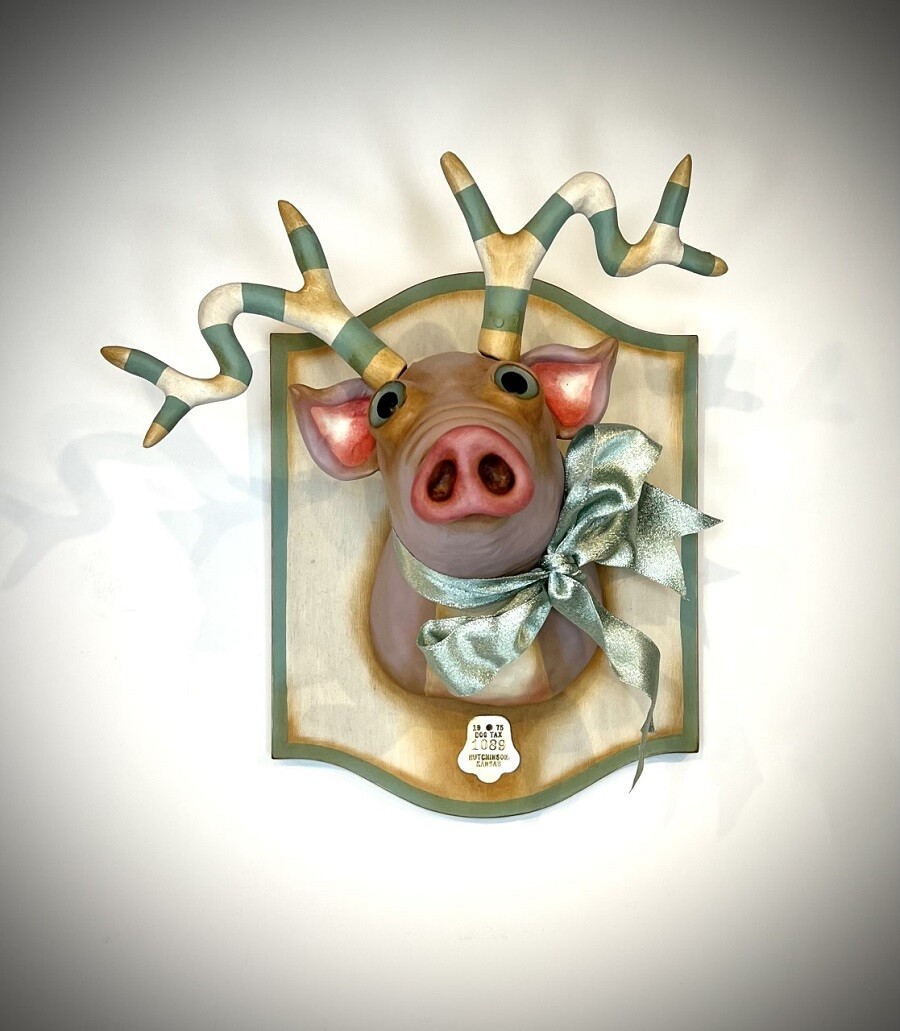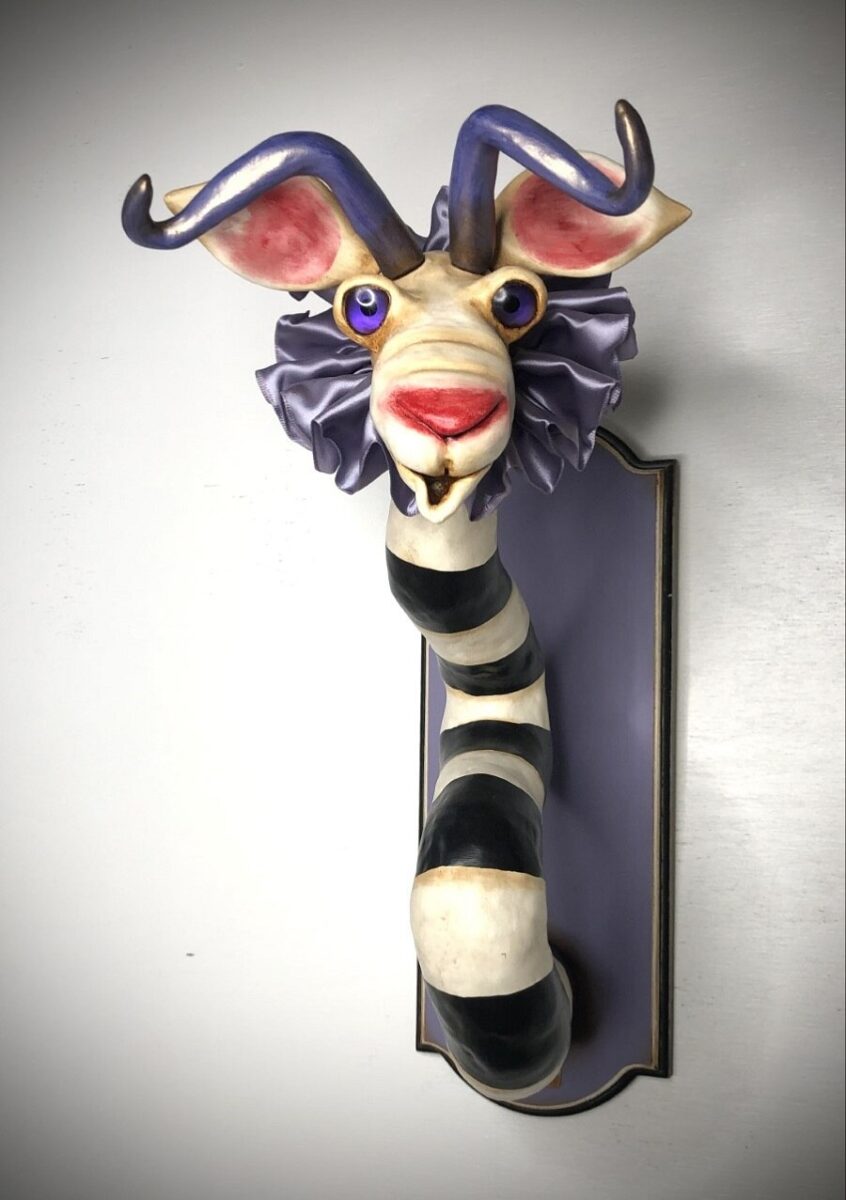 Distinction Gallery
317 E Grand Ave Escondido | CA 92025
Distinction Gallery was created in 2004 to give beginning and established collectors a venue to purchase high-quality, cutting edge artwork. Distinction has hosted over 120 exhibitions since its inception featuring emerging, mid-career and veteran professional artists. The primary genres forwarded at Distinction are Contemporary Realism, Surrealism and Urban art with a focus on the figure. Our primary media focus is original oil and acrylic paintings; however, we occasionally display drawings and mixed media. Distinction's artwork is available for purchase online to clients around the world, and most of our artists are available for commissions. Please feel free to contact us with questions.

In order to further expand our offerings to our community, we converted part of our location to ArtHatch, a non profit organization. Distinction donates a generous amount to ArtHatch annually. We host opening receptions on the Second Saturday of every month featuring open studios, Stone Beer, BK Cellars Wine, live music from San Diego and Los Angeles musicians, and plenty of engaging artwork.
Distinction Gallery Social Media Accounts
Website | Facebook | Twitter | Instagram
Valency Genis Social Media Accounts