Do you hear that? The gentle sounds of the Winter Solstice are echoing in the distance and twinkling lights march up and down the city sidewalks like toy soldiers honouring the seasonal change. Mother nature shifts her wild gaze and the wind carries with it the Yuletide – a time for reflection and regaining energy. Join Modern Eden Gallery this weekend as they proudly present Yule, their final group exhibition of the 2022 year and a celebration of all things drifting off to sleep in preparation of Spring's rejuvenation and gradual return of the sun's light ritual.
It's the perfect time of year to give and receive the gift of art. View all available inventory by visiting Modern Eden Gallery's website!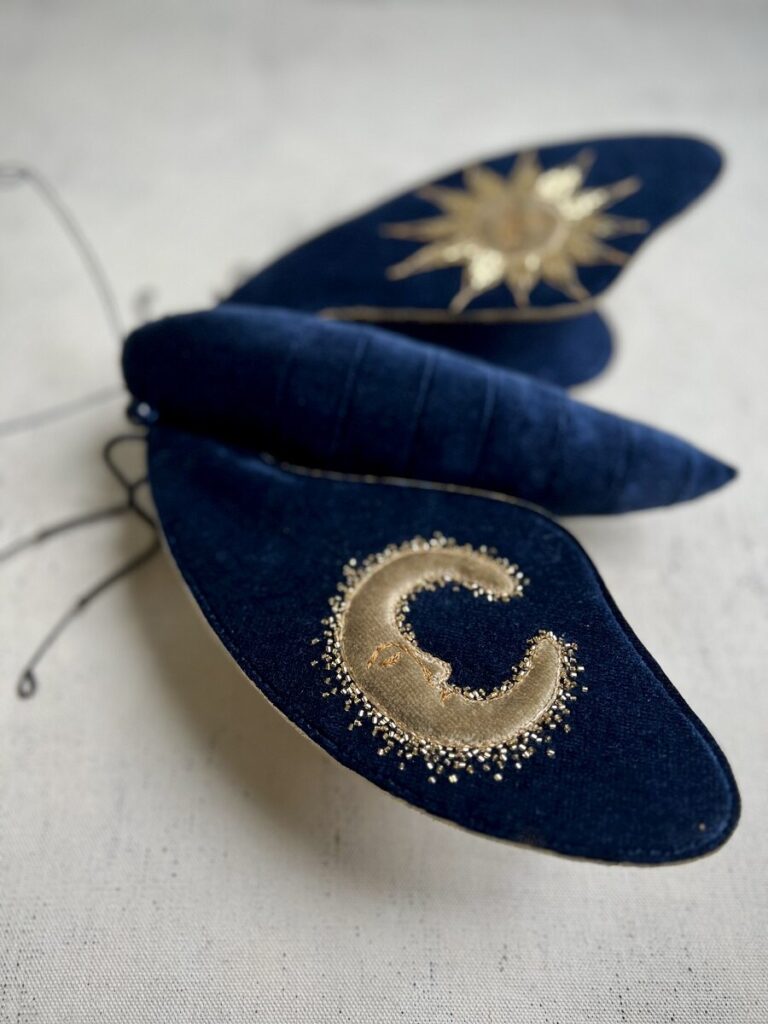 Participating Artists // Alec Huxley, Angelique Benicio, Brandice Guerra, Caitlin McCormack, Calvin Lai, Carisa Swenson, Cassandra Kim, Catherine Moore, Daniel J Valadez, Daria Theodora, Deirdre Sullivan-Beeman, Delphyne V., E.E. Kono, Erica Calardo, Erica Levine, FLuX, Glenn Arthur, Hallie Packard, Henry Schreiber, J. Henry, Jasmine Worth, Jeannie L. Paske, Jel Ena, Jessica Dalva, Joshua Coffy, Juan Manuel Sanabria, Julie Filipenko, Juliet Schreckinger, Junko Mizuno, Kalejaye O. Tosin, Kaysha Siemens, Kelly Eden, Kindra Nikole, Kirsten Stingle, Lacey Bryant, Larysa Bernhardt, Linda Larson, Mandy Tsung, Marie-Eve Proteau, Martin Hsu, Mary Syring, Megan Buccere, Michael Campbell, Michael Koehler, Morgan Booth, Nadezda, Olympia Altimir, Ryan Martin, Saskia Huitema, Shannon Taylor, Stephanie Jucker, Steven Russell Black, Sybiline, Terry Ribera, Ursula Young, and Vanessa Lemen.
Modern Eden Gallery Press // This exhibition explores Yule, the Pagan celebration of Winter Solstice which marks the longest night of the year and the return of the sun to earth. Midwinter has been recognized as a significant turning point in the yearly cycle since the late Stone Age. It shows its roots in many cultures throughout history, including the Roman celebration Saturnalia, the Egyptians who honored the return of Ra, the Old Norse celebration of Jól, and many others. Yule marks the end of a cycle and the beginning of another––the process of rebirth and renewal.
Yule
Opening Reception: Saturday, December 10, 2022 | 6–8 pm
Exhibition Dates: December 10, 2022 – January 7, 2023
(Gallery will be closed December 24-31)
Modern Eden Gallery
1100 Sutter Street | San Francisco, CA 94109
For press inquiries or sales, please contact Modern Eden Gallery Director Kim Larson at kim@moderneden.com | General Information, please email info@moderneden.com
Phone: (415) 956-3303
Wednesday–Saturday, 12–5 pm
Private artwork viewing appointments are available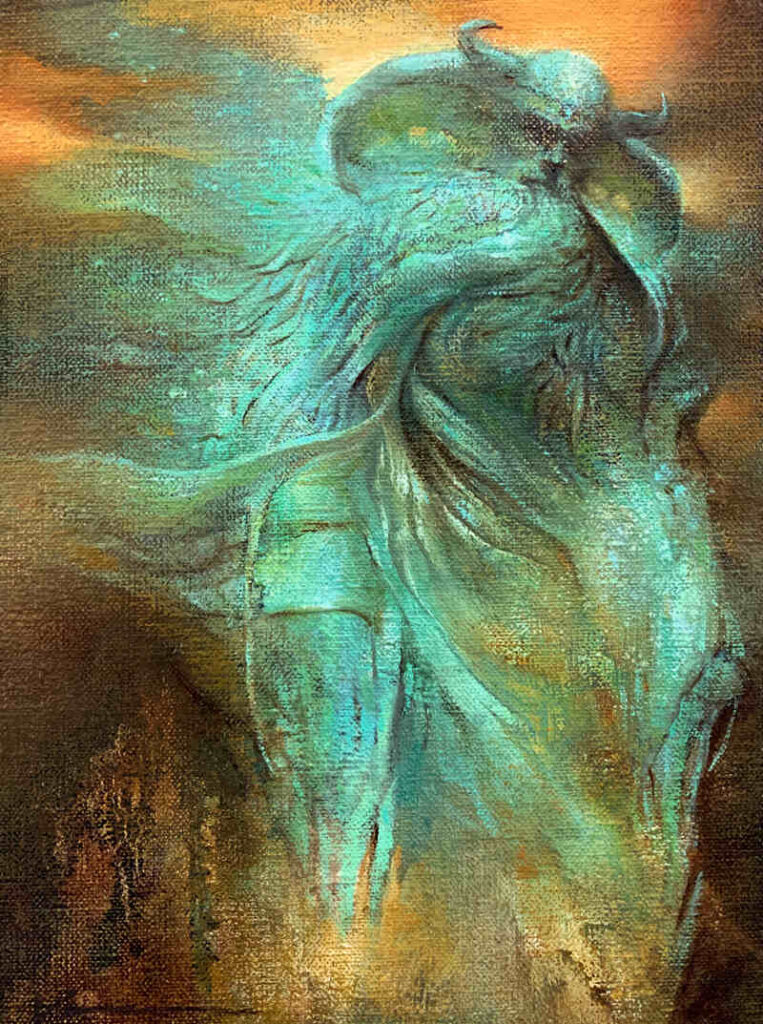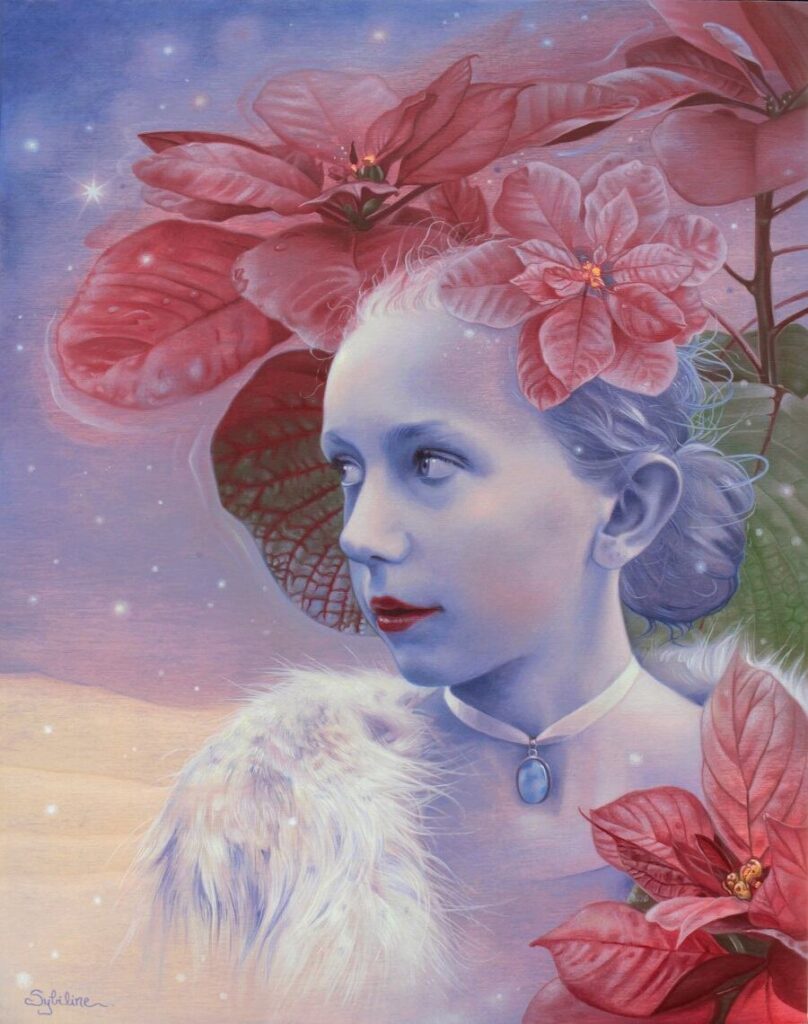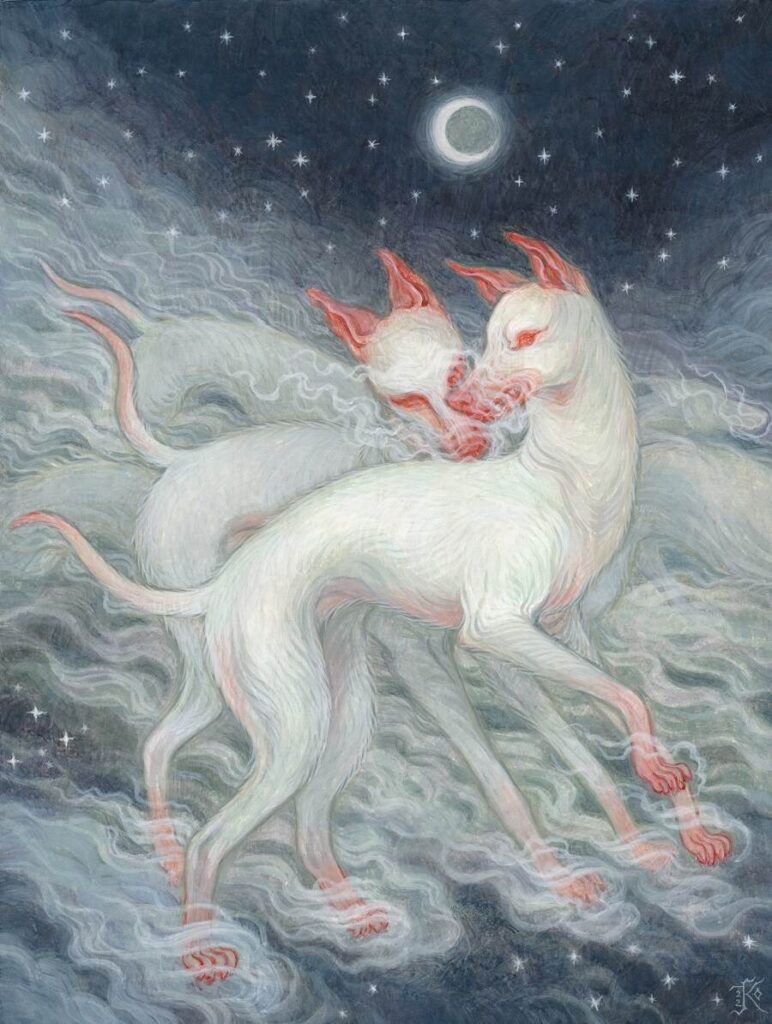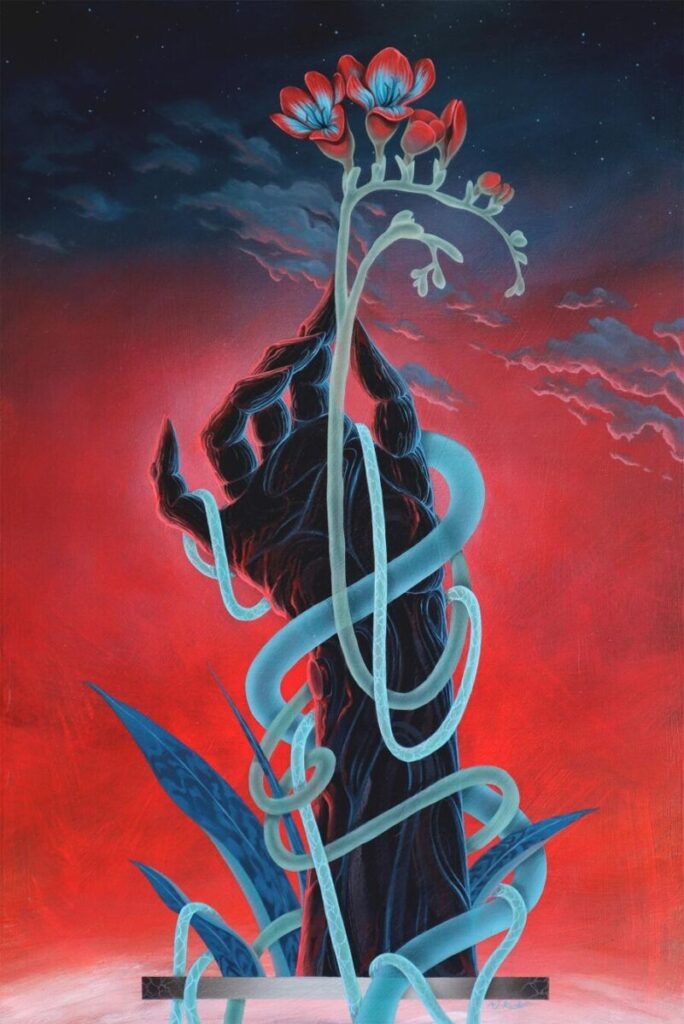 Modern Eden Gallery Social Media Accounts