This Friday, February 3, Modern Eden Gallery proudly presents the solo exhibition of Sarah Joncas, ' Suburban Surreal', a new collection of seventeen drawings and paintings. Encapsulating compositional ingenuity alongside a distinct contemporary aesthetic, her work incorporates a variety of themes, patterns, and colors sure to intrigue audiences alike.
In addition, this special night includes the 'Lover's Eye Group Exhibition' where each artist renders their unique interpretation of the enchanting, historical Georgian miniatures. For a complete list of participating artists and artwork availability, visit the gallery's official website.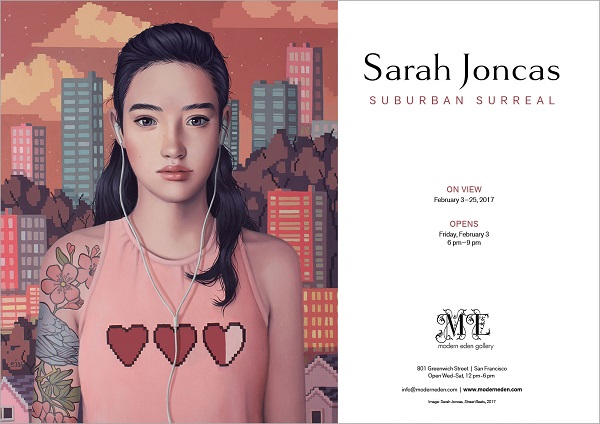 Opening Reception:
Friday, February 3, 2017 | 6–9 pm
Exhibition Dates:
February 3–25, 2017
801 Greenwich Street @ Mason and Columbus | San Francisco, CA
Contact the gallery directly for further information and purchase availability info@moderneden.com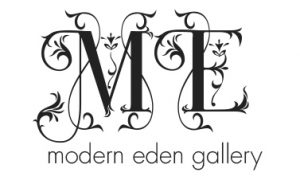 Press Release:
Modern Eden presents Suburban Surreal, the gallery's first major solo exhibition of works by Toronto-based artist Sarah Joncas. Presenting 17 new drawings and paintings in Joncas' signature style. The opening reception will be held on Friday, February 3 at Modern Eden Gallery in San Francisco and the artist will be in attendance. Check back for additional details and teasers as the exhibition approaches. Please feel free to reach out with any questions, or use the link above to be added to our preview list.
Exhibition Statement:
"I rarely go into a body of work with a precise theme in mind. I tend to start things with a vague expression of where I'd like to go and as the work develops and becomes more abundant, I piece things together through symbolism and imagery, adding and changing them as I go. Suburban surreal is my exploration of the strange within the ordinary. The sneaking in of something that doesn't quite belong or seemingly feels out of place, within a world very familiar and controlled. In the end, I used nature as the main element of my narrative for this exploration. Having lived my life within suburban and urban communities, it's nature and the natural world that has somehow become more alien and precious to me. As a kid and an adolescent, I often looked towards what patches of green space and forest that existed nearby as a place of reflection, solace and mystery. The nostalgia of that time spent alone in the woods and the imagination it stirred, as well as the growing knowledge of what our human impact means to the environment, has created a desire for me to illuminate those feelings through my paintings in this show. Though I'd be lying if I didn't admit it's an idea I often touch upon in my work as a whole. In some instances I like to use nature as an encroaching, ghost-like entity. Sometimes it's a way of alluding to my characters emotional state, and sometimes I'll use it more decoratively, as a feminine, yet surreal accent. Overall though, I enjoy it as a poignant reminder and symbol of our important, fading connection to the Earth.
On an aesthetic level, I also used this show as an opportunity to further push my relationship between the oil and acrylic rendering in my work. Usually spending months rendering my characters realistically with thin layers in oils, I really enjoy the change in mood my more graphic acrylic motifs and backgrounds can bring to them." -Sarah Joncas
Artist Bio:
Sarah Joncas was born in 1986 and grew up in both Hamilton and Niagara Falls, Ontario. Her interest in the visual arts developed at an early age, starting with the dedicated drawings of dinosaurs and lizards. Eventually the study and enjoyment of working from existing images stirred up the need in Sarah to create images of her own; ones that could reflect the world, yet also appease the personal feelings/ideas that she maintained. With this, her direction changed gradually from the world of animation, towards a path in fine art. Sarah graduated from the Ontario College of Art and Design's BFA program.  She currently resides and works out of Toronto, Canada.
For press inquiries and a complete list of participating artists, please contact Gallery Director Kim Larson kim@moderneden.com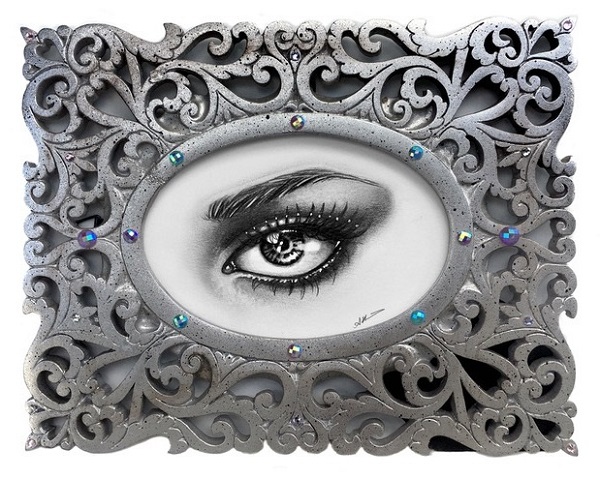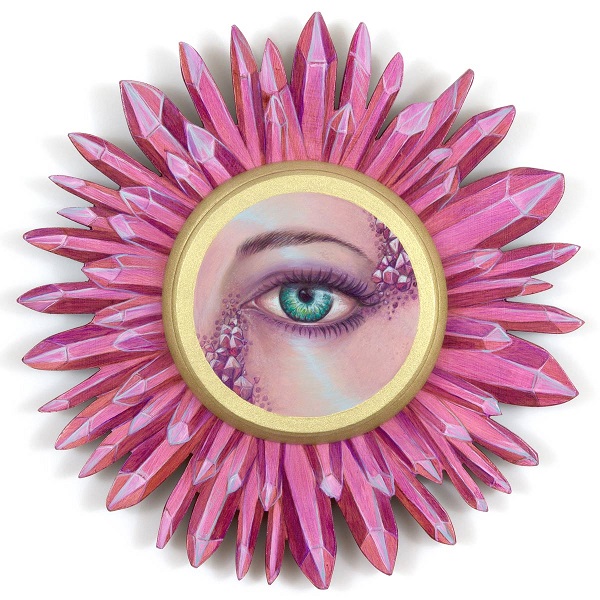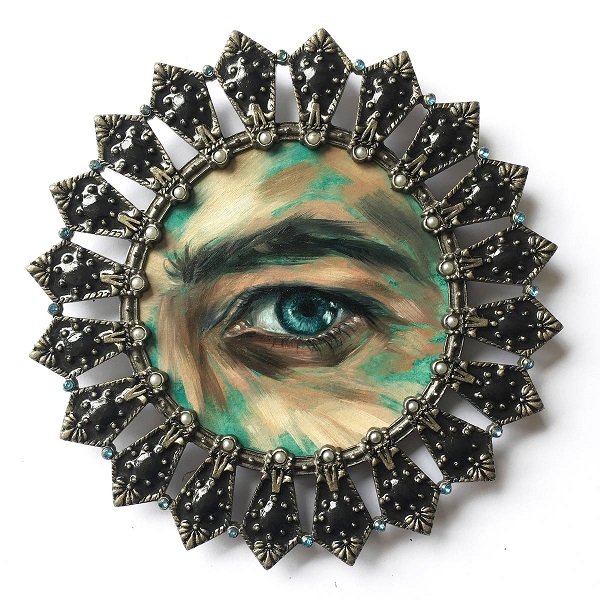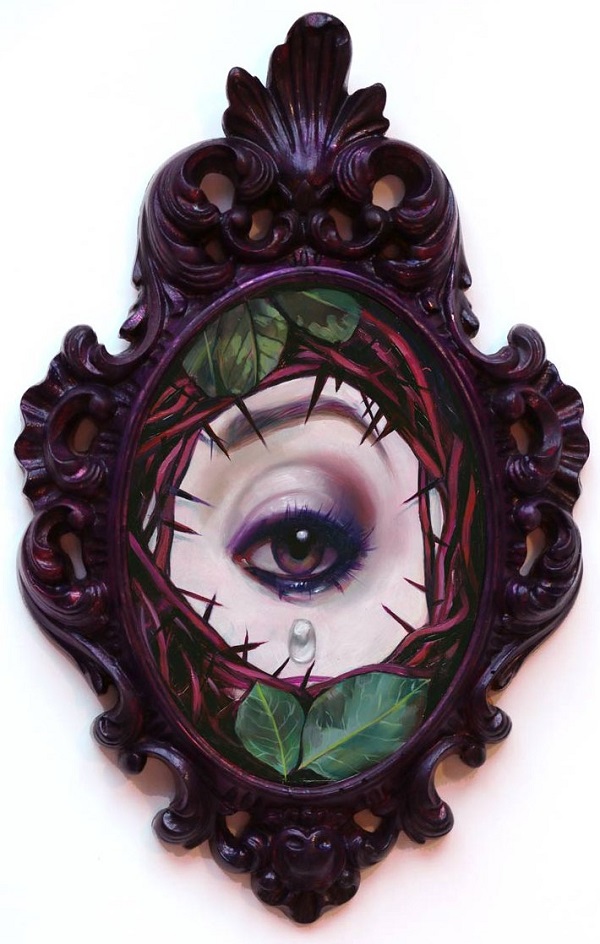 Save