There is no doubting high heels play an important role in pop culture. The idealized construction of femininity has served as an agent of change, transforming the mythical fairy tale of Cinderella into a full-blown fetish. High heels are now seen as instruments of power, brushing aside the notion that they are just a fashionable accessory or statement. The wide-spanning sex appeal and symbolic representation of heels are an expressive outlet for artists like Hudson Marquez.
Hudson Marquez's provocative new series, entitled 'Welcome to Stiletto,' explores the rich and varied constructs of fashion's most alluring accessory; the high heel. His colorful renditions of the high heel stiletto illustrate how the shape, fit and design plays a powerful role in our culture. 'Welcome to Stiletto' also includes works by Norbert Kox and Daniel Martin Ortiz.
Opening Reception:
Friday, February 3, 2017 | 8PM
Exhibition Dates:
Friday, February 3 – 26, 2017
4633 Hollywood Blvd. | Los Angeles, CA 90027
To request a Collector's Preview for the shows or more information on any available works contact gallery here.
Follow via Instagram | Twitter
Hudson Marquez – Welcome to Stiletto
Hudson Marquez is one of the founding members of the Ant Farm Collective, creator of the groundbreaking Cadillac Ranch art installation, and a co-founder of the TVTV video collective. He has been voted into the Broadcast Hall of Fame and has exhibited at the Whitney Museum of American Art, the Museum of Modern Art, the Houston Museum of Fine Art and the Houston Contemporary Arts Museum. As awareness and respect for his accomplishments continue to spread, you can expect to see his work in even more of the stalwart institutions regularly championed by Artforum, Art in America and the rest of the contemporary art zeitgeist. Whilst most people have a fetish for some of the things that are for sale here, it's Stiletto's that do it for Hudson. Welcome to Stiletto is a sexy paean to Hudson's favorite obsession.
"Let's get it straight, high heels are about sex. Stiletto heels are about better sex.
I asked a psychiatrist about the 'why' of my love for these objects.
Her response was, 'Who cares?'"
"Who Cares?" – Hudson Marquez, Oct 2016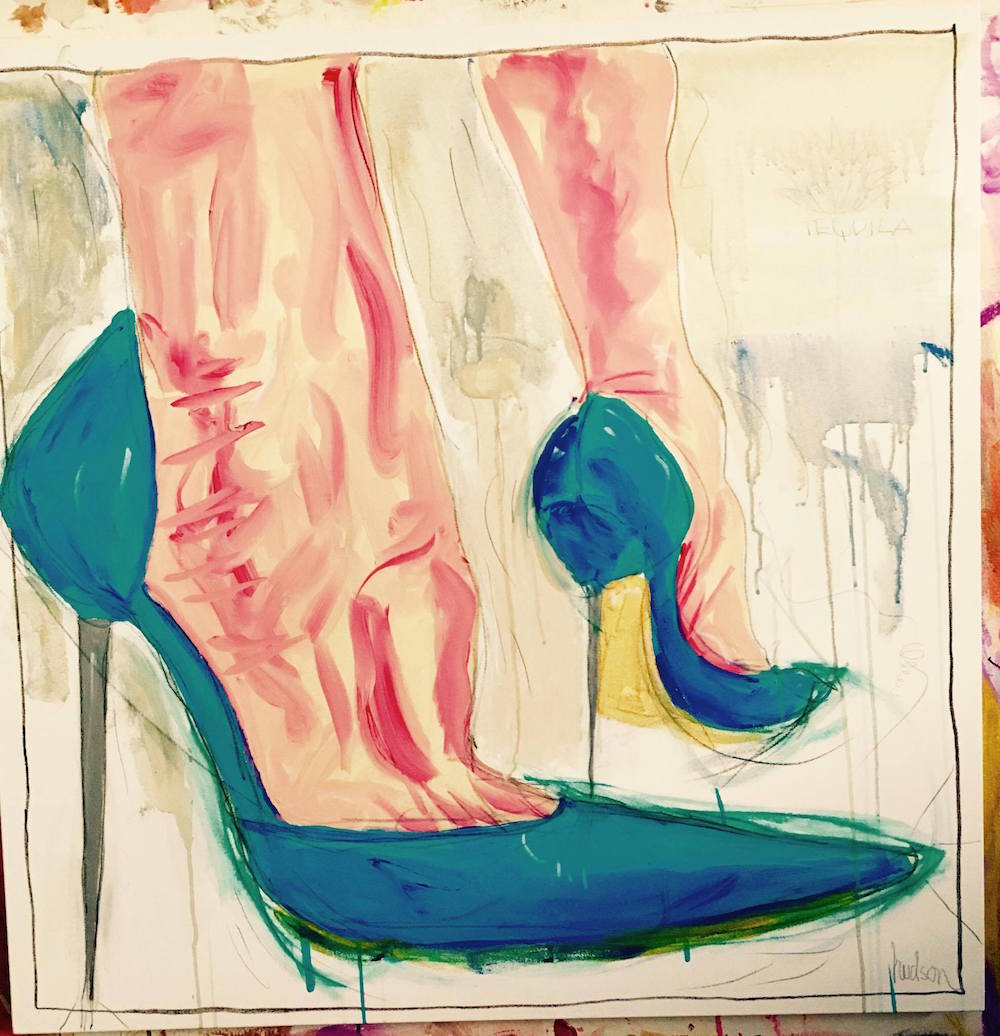 "Antnys Momma" Hudson Marquez
"The Sho Bar" Hudson Marquez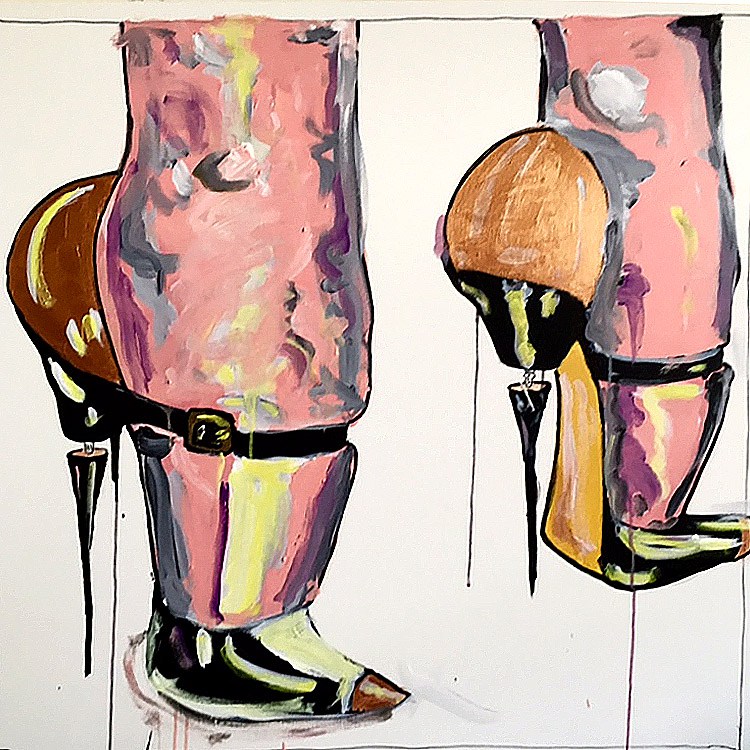 "Copper Med" Hudson Marquez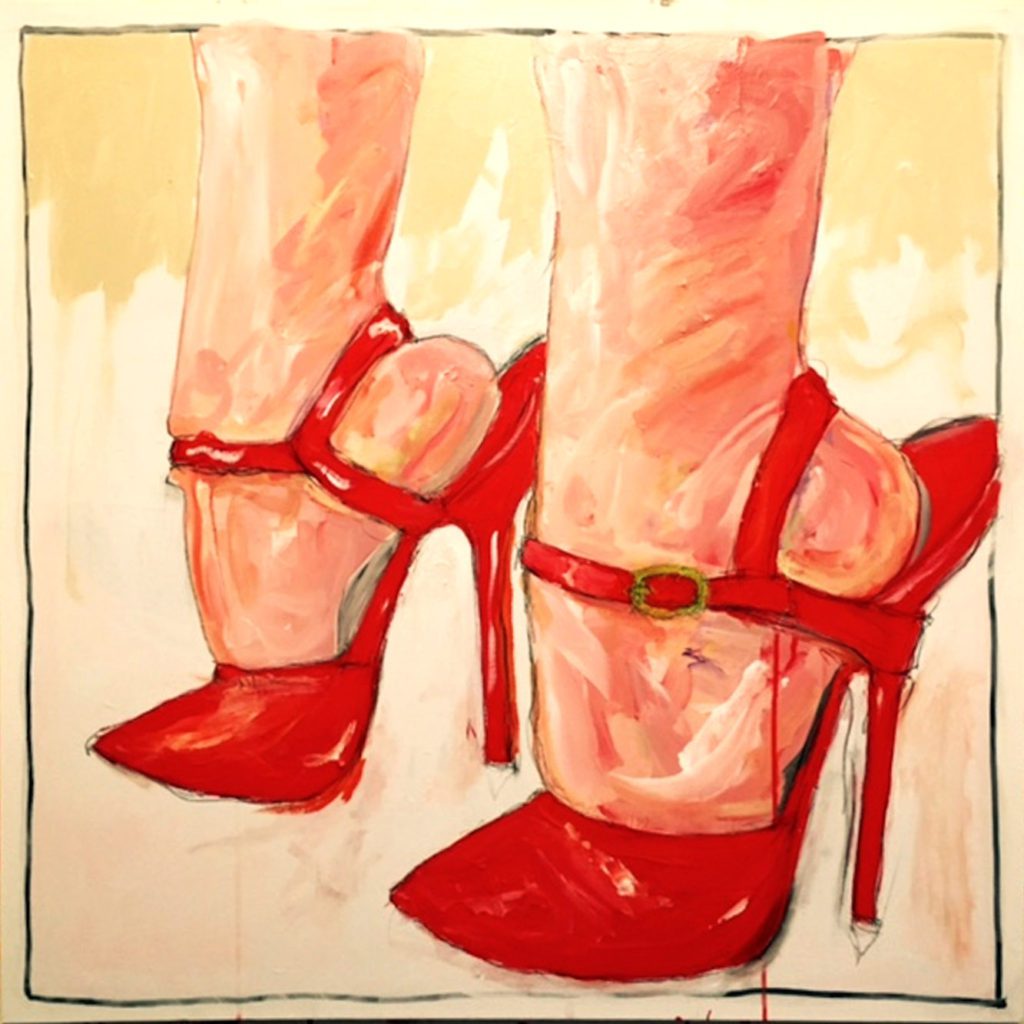 "Salli Annes" Hudson Marquez
"Lucky Pierres" Hudson Marquez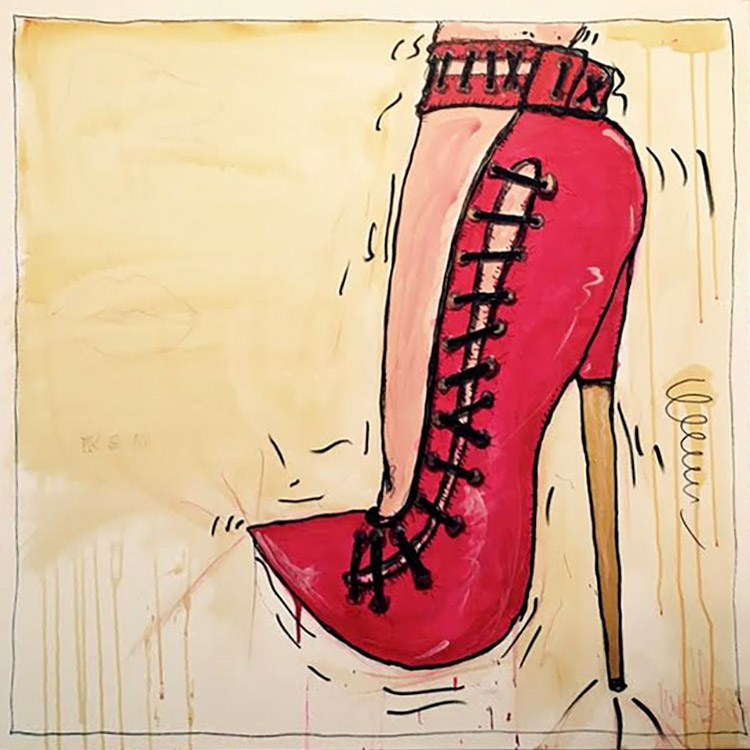 "The Backdoor 2" Hudson Marquez
Norbert Kox – False Salvador
Norbert Kox is an international acclaim artist known for his remarkable paintings, sculptures, and photography. His technique involves the use of translucent acrylic glazing, which produces an intensely glowing effect and illusionary dimensional space. Kox's unique style and trademark glazing method are often imitated by other artists. His paintings are unmistakable with those familiar with his work.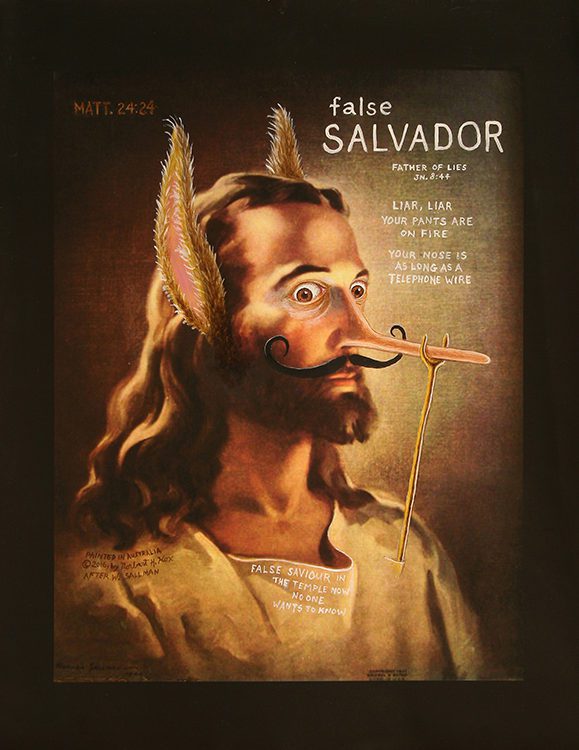 "False Salvador" Norbert Kox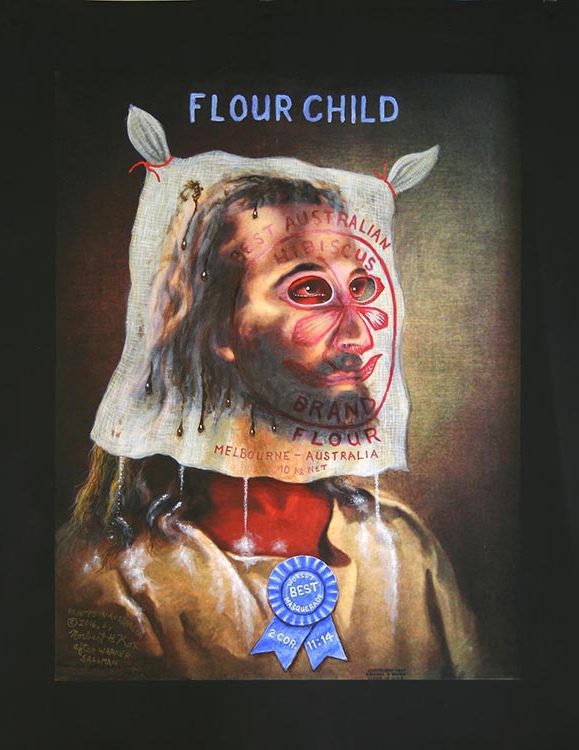 "Flour Child" Norbert Kox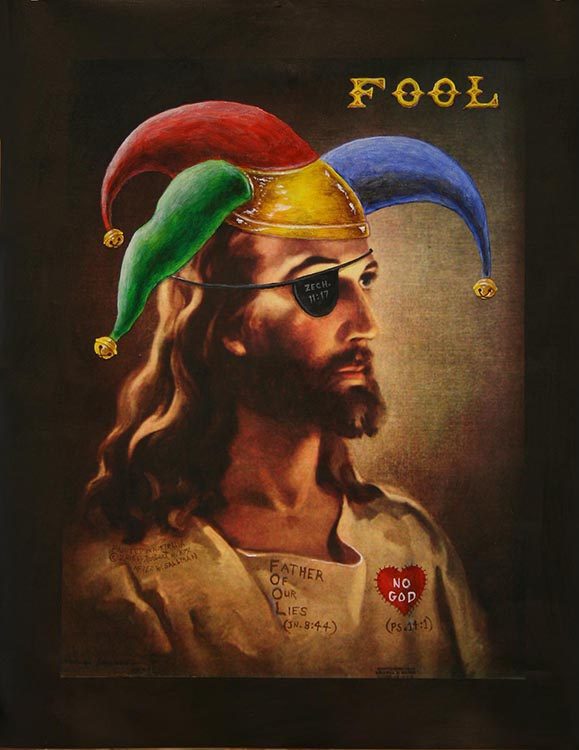 "Fool" Norbert Kox
Daniel Martin Diaz – Paradise Lost
Paradise Lost is Daniel Martin Diaz's visual interpretation inspired by John Milton's epic poem. This new series is comprised of ten drawings which allegorically illustrate the "Fall of Man" and "War in Heaven" during contemporary times. Diaz derives his "Old World" style and mystical imagery from a variety of sources—including Byzantine iconography, retablos, ex-votos, the Illuminati, ephemera, alchemy, scientific diagrams, and 16th-century anatomical engravings.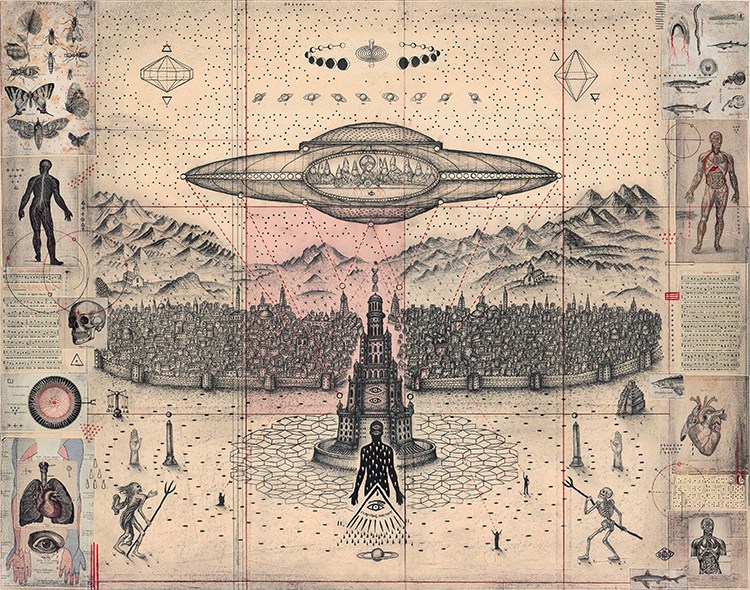 "The Last Supper" Daniel Martin Diaz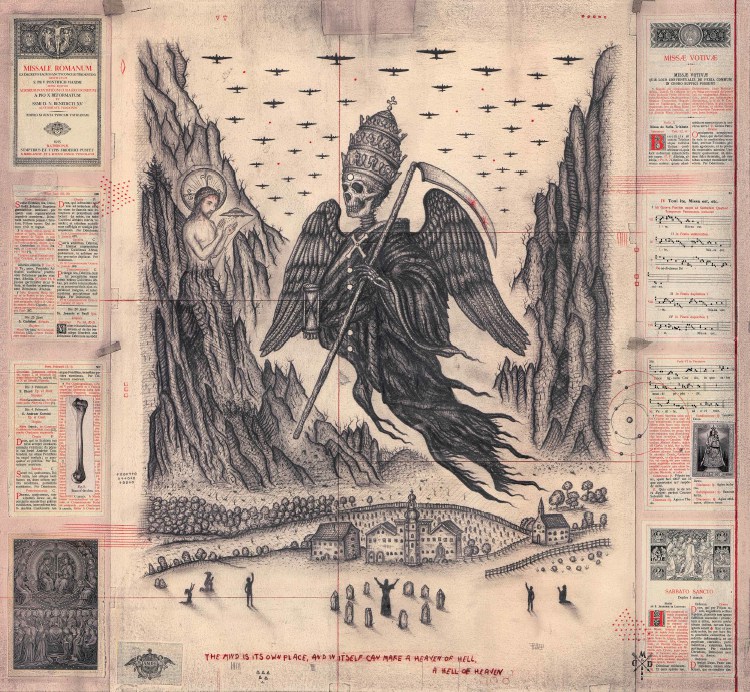 "Age of the Apocalypse" Daniel Martin Diaz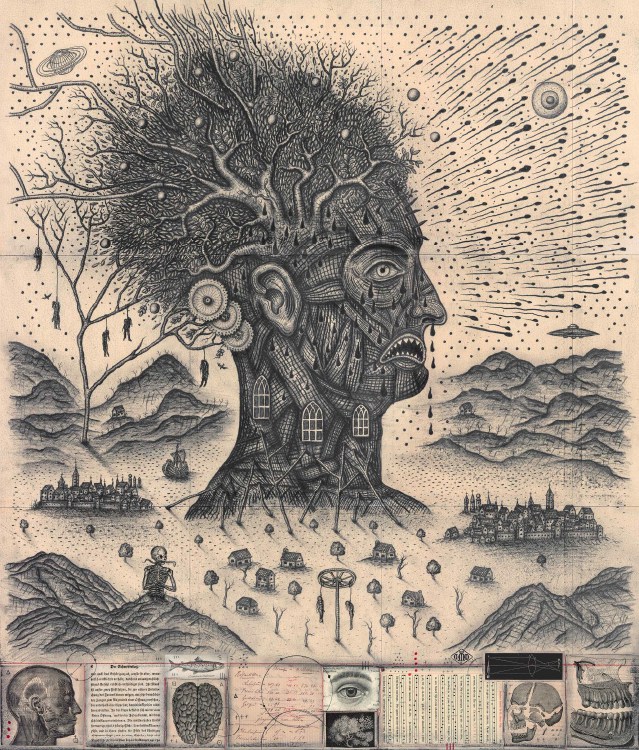 "The Pain Tree" Daniel Martin Diaz
Save