Each year, the annual IX Arts show at the Goggleworks in Reading, PA, exhibits over 200 artists as part of their Main Show, supported by a selection of showcase artists and an impressive assemblage of workshops and talks throughout the 4-day event. Organised by Pat and Jeannie Wilshire, founders of IX Arts, visitors and artists can absorb themselves in the world of imaginative realism in one of the largest communal events for this genre worldwide!
This year was a spectacular event as IX celebrated their tenth anniversary last month. Visitors even had the chance to explore live demos by artists who have studios in the Goggleworks, including painter Juan Carlos Ruiz Jr., who worked on new artworks throughout the weekend!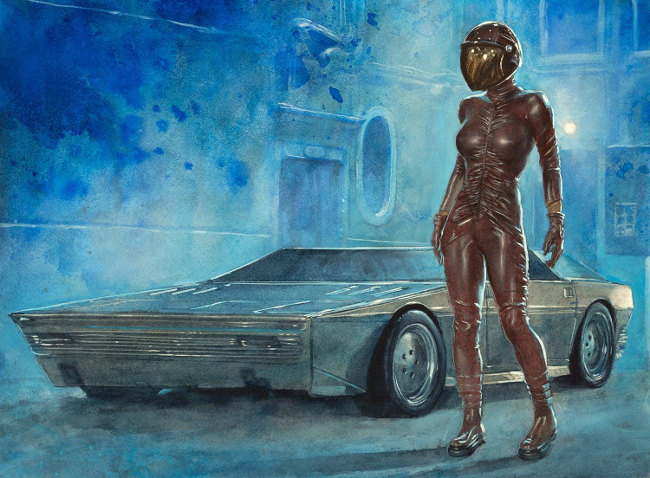 Anthony Palumbo – Outrun (exhibited at IX10 and currently in the IX Gallery IX10 Encore show)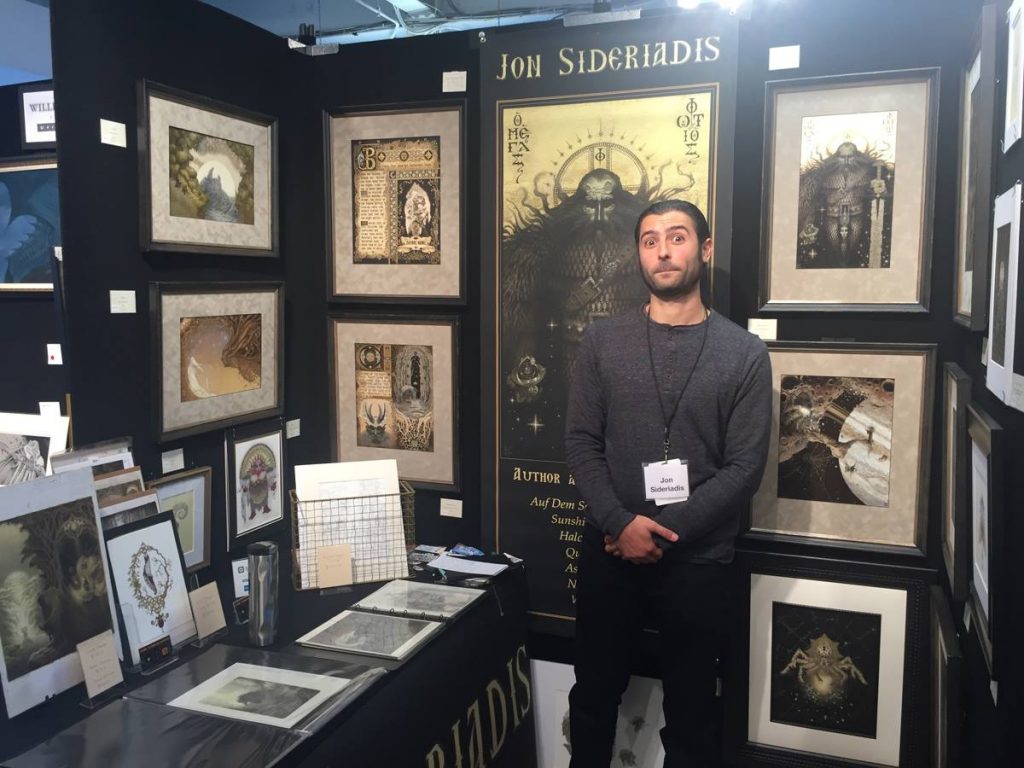 Jon Sideriadis at IX10. Photo courtesy of Jon Sideriadis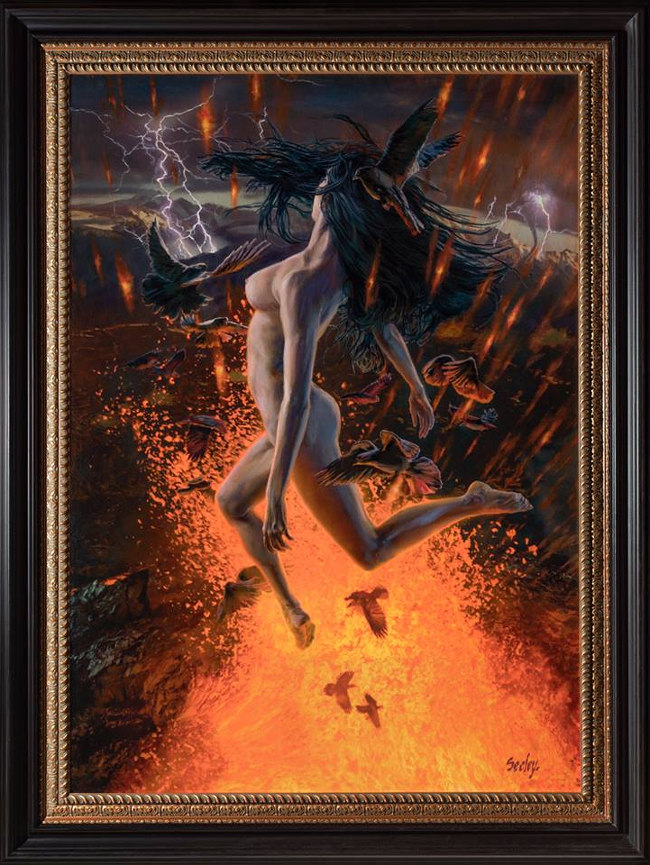 David Seeley – Red Hot Rain (exhibited at IX10 and currently in the IX Gallery IX10 Encore show)
Each year has produced waves of positivity as IX continues to enhance the network of artists, collectors, curators and gallerists around the world. From those who have been attending for years including the recently featured Thomas Kuebler and Michael C Hayes, to artists who have admired this illustrious event from afar before joining in the flesh, IX Arts has continued to generate excitement over the last decade. It is an open tribal gathering for lovers of imaginative realism – one which inspires artists to keep pushing themselves to new levels. One such artist is Marc Scheff, who has developed his work from 2D illustrations into stunning 3D works. Fellow IX10 artist Kelley Hensing describes Marc's works with delight: "you can turn his art around and see all the layers and color shifts. Different layers align to create the imagery depending on your point of view, and he incorporates different colors and objects into the resin!"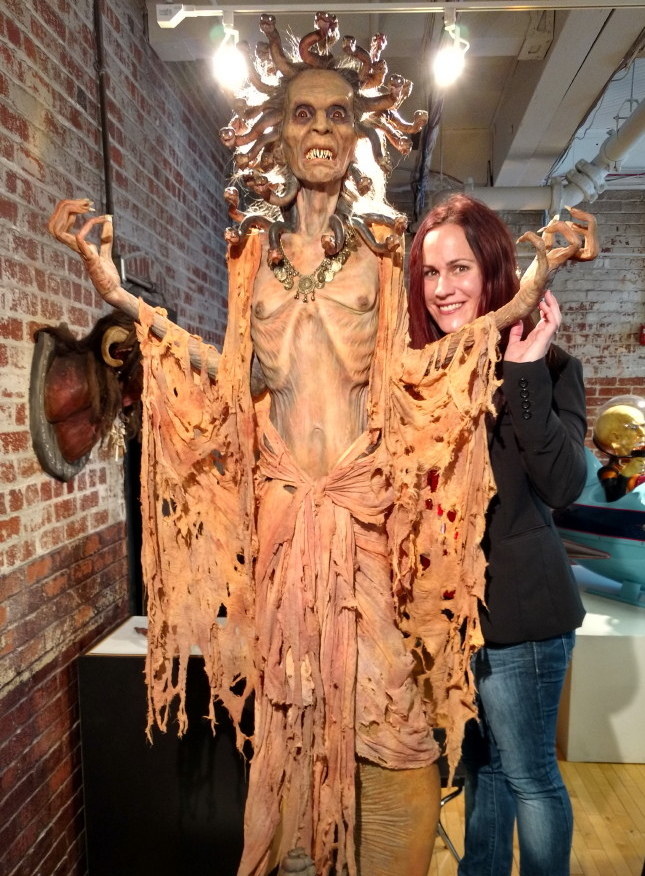 Thomas Kuebler's Medusa with Jeannie Wilshire (commissioned for IX9, 2016)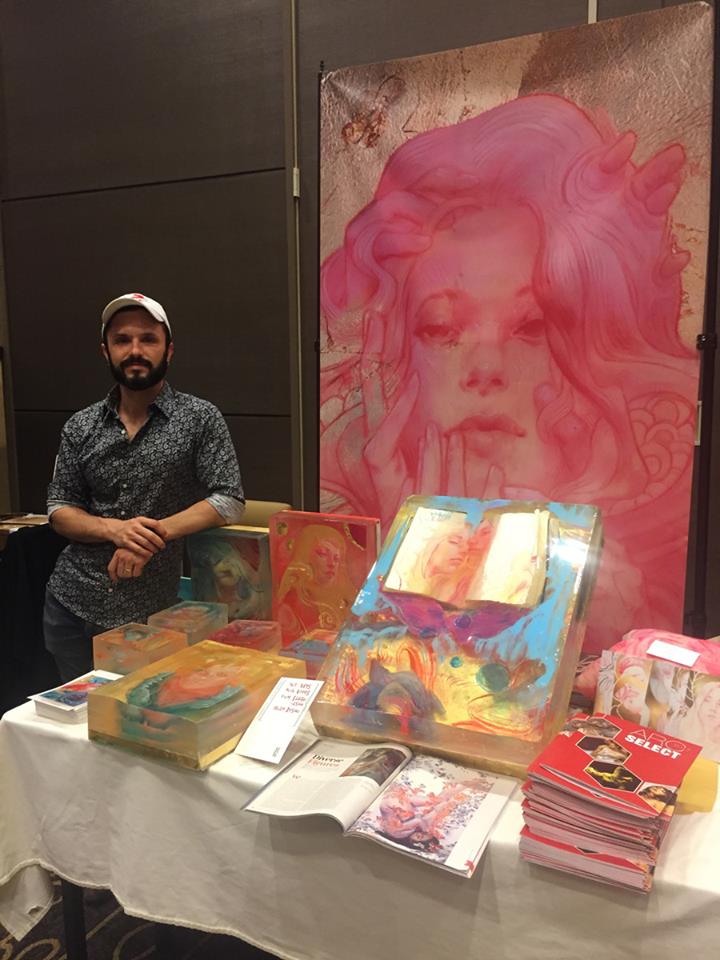 Marc Scheff at IX10. Photo courtesy of Kelley Hensing
Recently,  spoke to Iris Compiet who was one of this year's Main Show artists. When I asked her how she found the tenth anniversary event, she reiterated what I've heard from many of the event's attendees:
"I loved it! As I was part of the artists in the Main Show I wasn't able to attend many lectures or workshops which is always a shame, because I think those are very interesting and worthwhile for everyone. [I first came across] IX Arts in 2011. I started talking to Jeannie [Wilshire] and they were so kind to invite me to visit, so that was my first visit to IX and it opened a world to me. I knew there and then I wanted to seriously pursue a career as an artist. It felt like home – sounds weird, but I feel all these people are family. It was amazing to get compliments from people whose art I've loved for a long time and all of a sudden they are there, right next to me. It was like a warm bath of inspiration!" she laughs.
"[IX Arts] is a place of inspiration, a good kick up the butt, a place that lights a creative fire to do better. It's my extended family; they give me inspiration and all the energy I need. It's the place to try new things, get new ideas and push past your own limitations.  I remember the day Pat reached out to me to ask me if I wanted to be bumped up to the Main Show, someone dropped out and since I had been placed on the waiting list they thought I was deserving of this chance. So 2016 was my first main show experience – that moment, of picking up my badge, seeing my name made me cry… in 2011 I vowed I would end up in the Main show once in my life and I had done it… it was a great feeling – and Pat and Jeannie made it possible."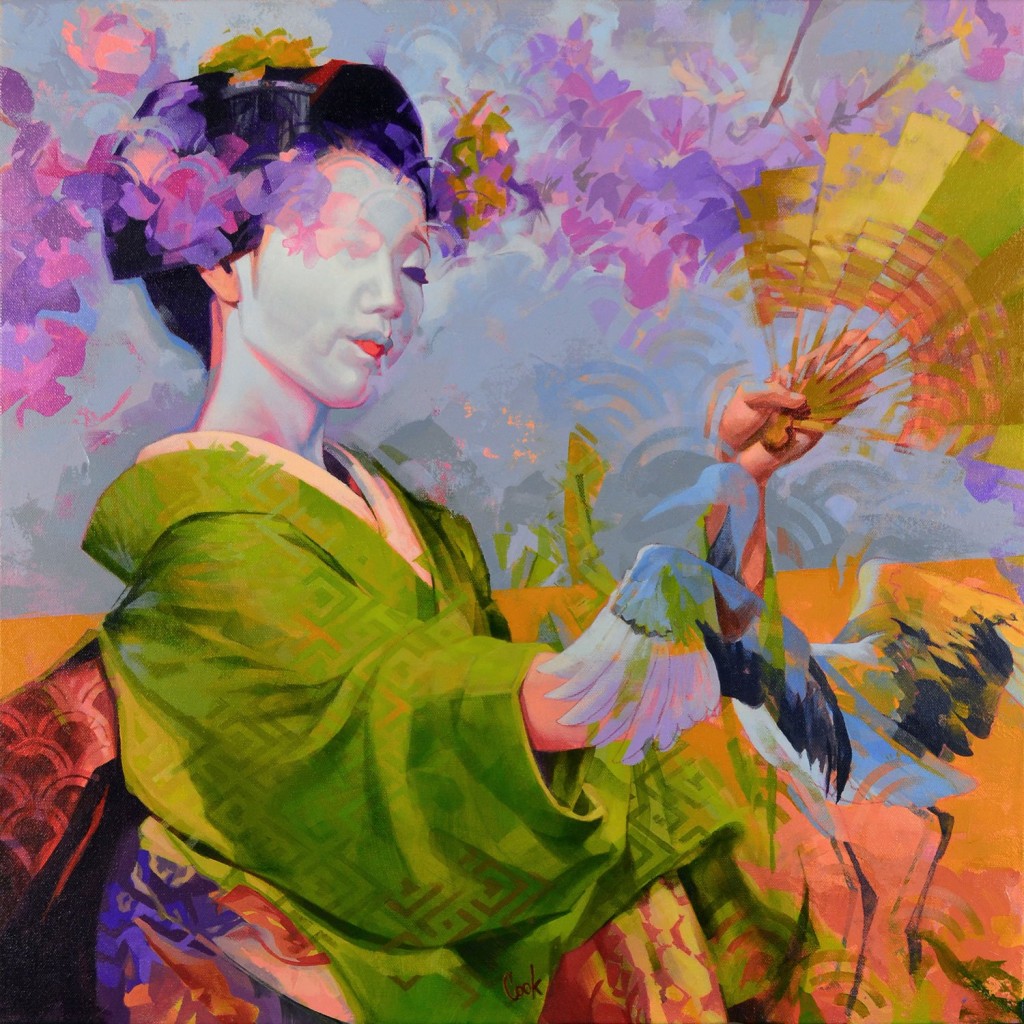 Bud Cook – Liminal (II), No Longer Stranded (exhibited at IX10 and currently in the IX Gallery IX10 Encore show)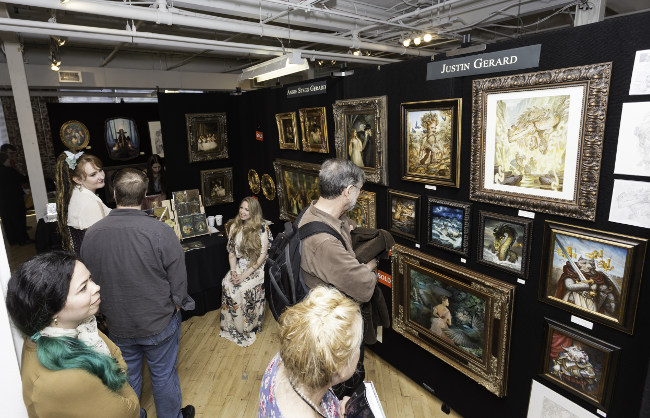 IX10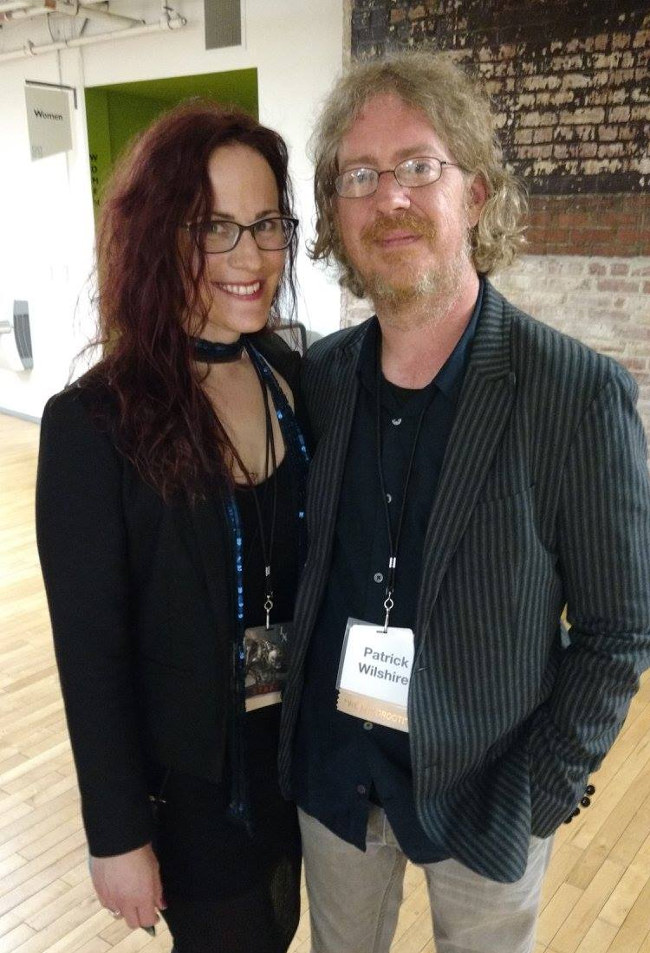 Pat and Jeannie Wilshire, Founders of IX Arts and the annual IX show
Submissions for 2018
Interested in featuring in next year's IX Main Show? Submissions for IX 11 are currently open until 30 November 2017! The IX judges are looking for 6 of your best images representational of your art, alongside a personal bio and headshot. Be aware that works submitted do not need to be pieces you are considering exhibiting at IX 11, but they will need to provide a solid and truthful understanding of your style, quality and skill.
"One important note about the jurying is that we jury artists, not specific pieces" stresses Pat. "The pieces submitted to the jury are designed to give the judges a feel for the artist's body of work, so that they can select the best artists for the show. The actual pieces submitted usually don't end up being exhibited – we find most people who get into IX work specifically for the show and exhibit new works."
One of last year's judges was our very own founder of Beautiful Bizarre, Danijela Krha, who found the experience deeply enriching. "It was such a pleasure looking through all the exceptional submissions for IX10.  It was a fantastic process where we discovered many new artists as well as appreciating the more well established. Together we [the judges] chose an incredible group of artists which helped to ensure that IX was a huge success this year. A big thanks to Patrick for inviting me to Jury!"
This year's judging panel, once again hand-selected by Pat and Jeannie, create a cultured fusion of artistic professionals who, most excitedly, have never judged for IX before!
Judging for the 2018 IX show include:
• Michael Pearce (Artist, Teacher, Founder, The Representational Art Conference (TRAC))
• Jeremy Mann (Artist)
• Lance Rehs (VP and Director, Rehs Galleries and Rehs Contemporary Galleries, NYC)
• Kara Lysandra Ross (Director of Operations, Art Renewal Center)
• Toni Weisskopf (Art Director, Baen Books)
To find out more about submitting works to be featured in the Main Show at IX 11, head over to the IX Arts website and be sure to submit your art before November 30, 2017. In the meantime, enjoy some highlights from this year's IX 10 Main Show below – and don't forget to check out IX Gallery's current show, IX10 Encore. Enjoy!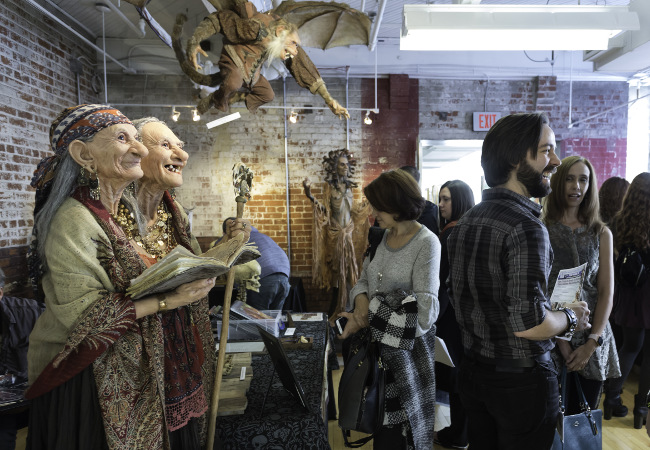 IX10 featuring works by Thomas Kuebler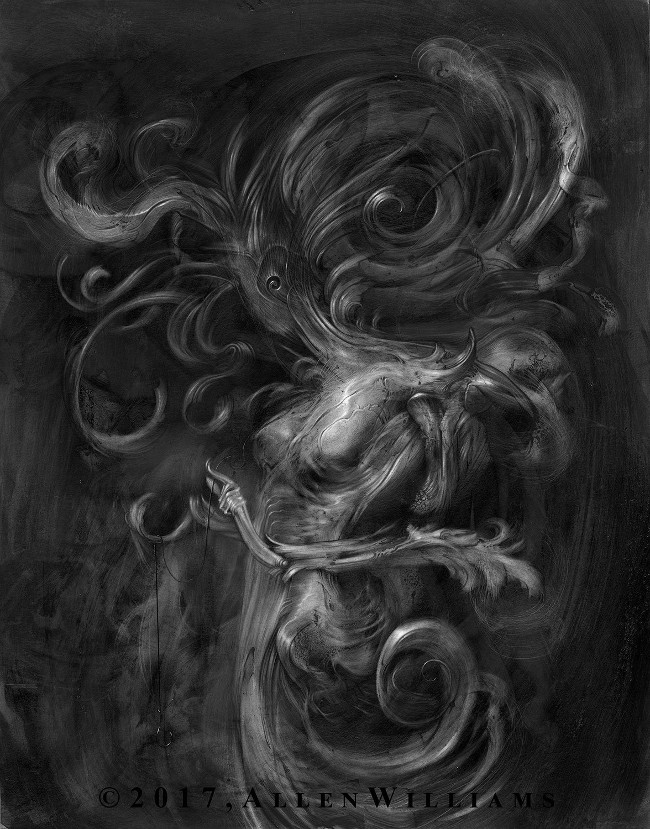 Allen Williams – Sinew (exhibited at IX10 and currently in the IX Gallery IX10 Encore show)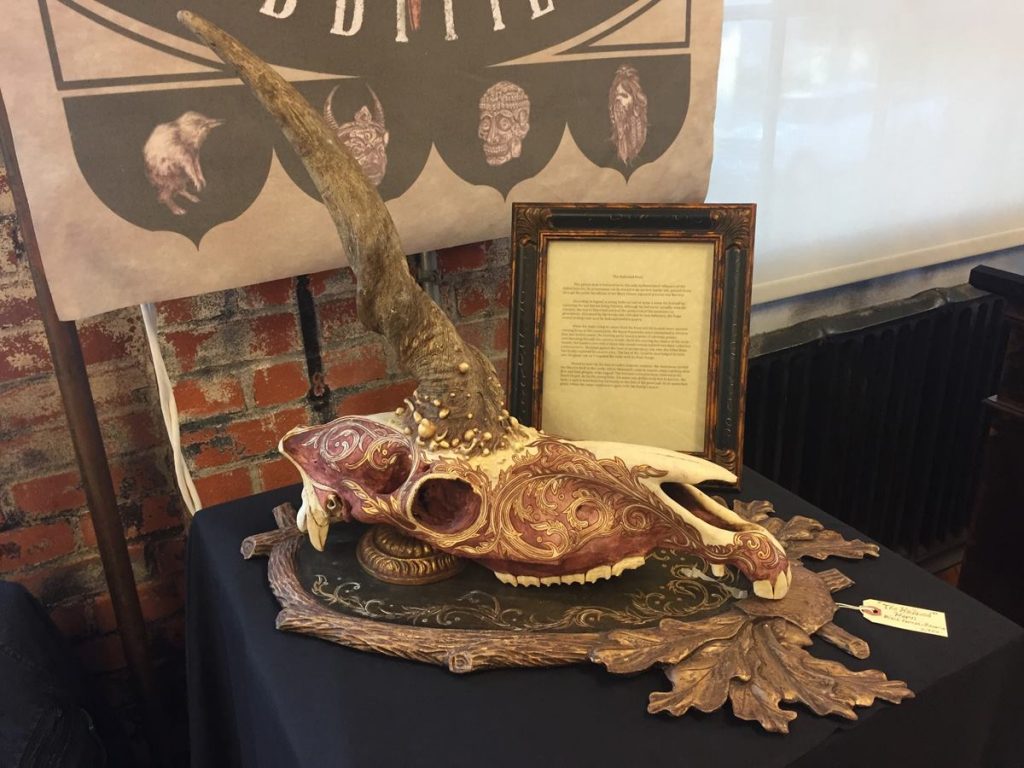 Dan Chudzinski sculpture at IX10. Photo courtesy of Kelley Hensing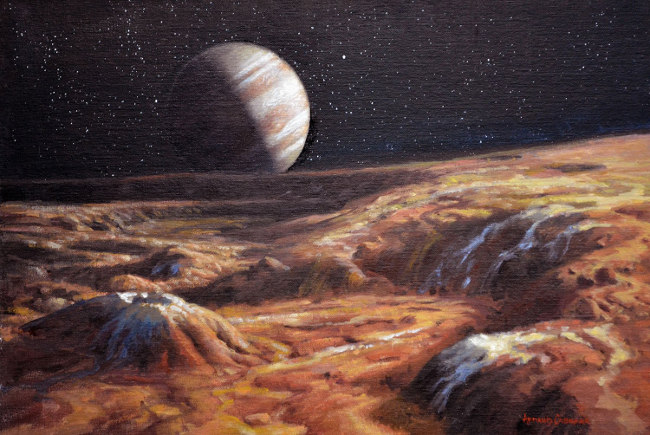 Armand Cabrera – Jupiter from Io (exhibited at IX10 and currently in the IX Gallery IX10 Encore show)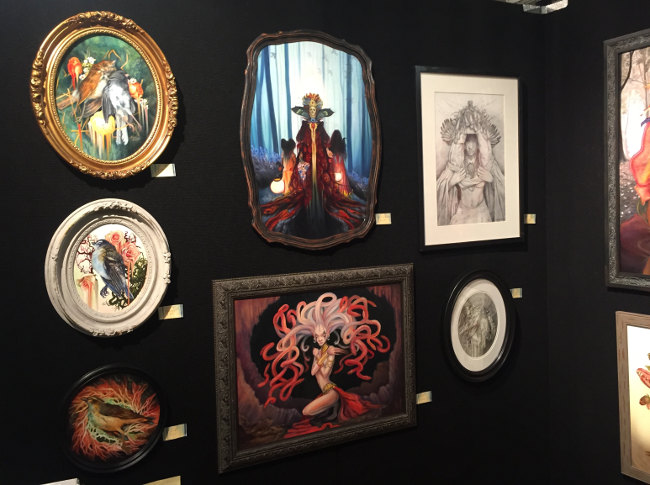 Kelley Hensing's work displayed at IX10. Photo courtesy of Kelley Hensing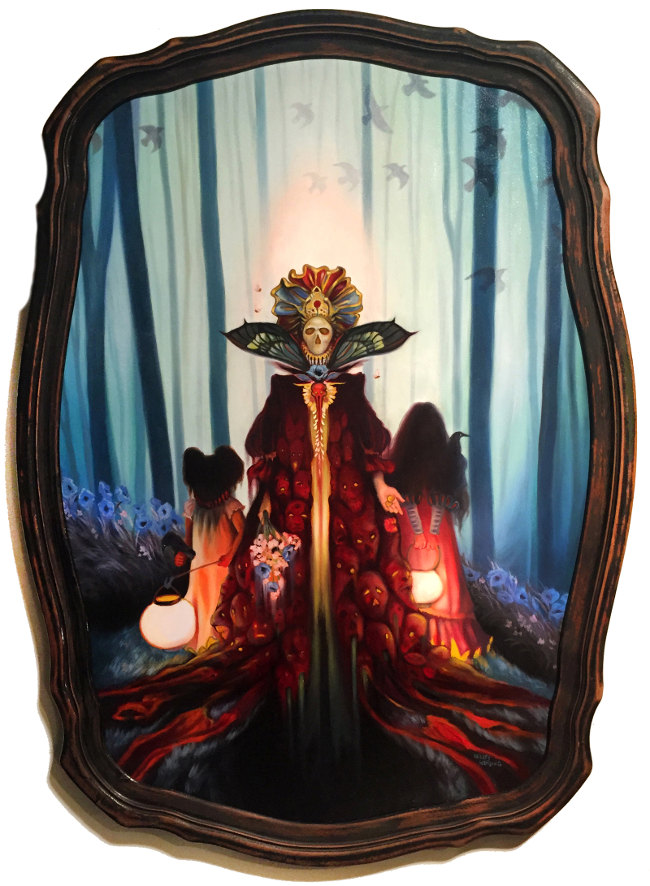 Kelley Hensing – Usher of the Gloaming (exhibited at IX10)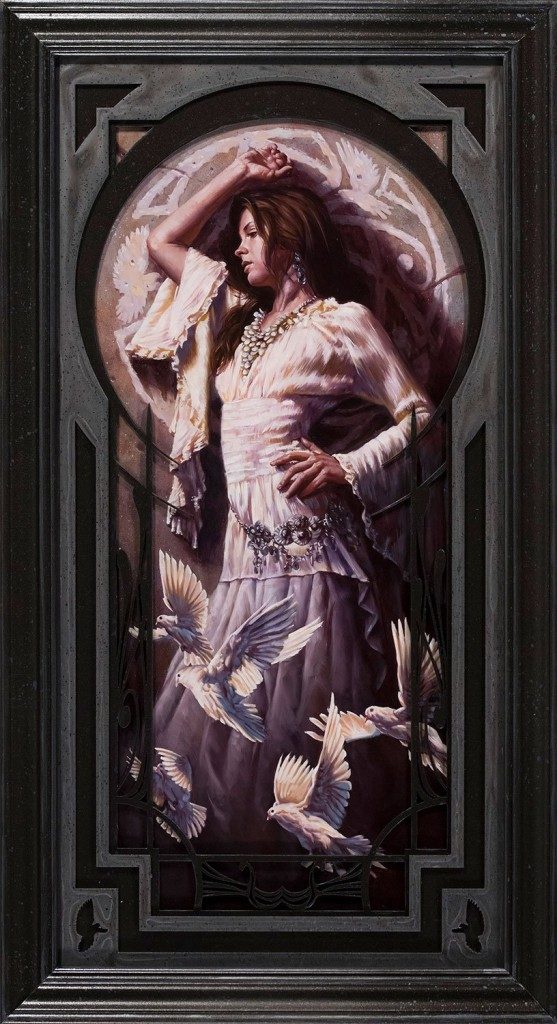 Michael C Hayes – Requiescence (exhibited at IX10 and currently in the IX Gallery IX10 Encore show)