New York City-based figurative artist Casey Baugh has an uncanny eye for creating intimate, realistic and candid moments in his artwork. Having found his innate skills for painting at the early age of 13, and professionally selling his artwork by the age of 17, Casey's talent for capturing light and realistic rendering catapulted him to the forefront of the figurative art scene early on in his career.
Now in his early thirties, Casey's mastery of depth, light and realism is impressive, to say the least; but, his ability to capture the arresting and intimate moments with a brush or a stick of charcoal are bar none. Although his artwork has been centered around the figure since he began his career, his work has evolved into more narrative snapshots than simple figures. His fascinating portrayals of narrative scenes feel more intimate, unique and mature. The visual stories he tells are cinematic in quality, dramatic and composed.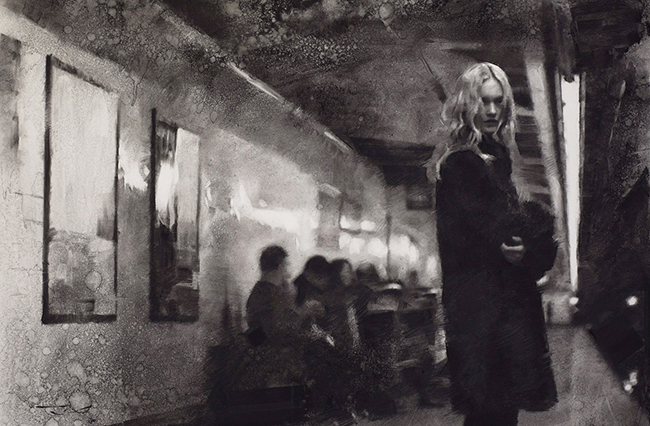 Constantly making work and driven to create meaningful contributions to the larger discourse on figurative fine art, Casey's vividly creative universe awakens and engages viewers with images that recall their everyday lives yet seem so focused, personal and exquisite. He is proudly affiliated with the Bridge Art movement, an innovative group of painters who challenge the boundaries of representational art with a fusion of traditional techniques and contemporary perspectives, but describes his work as narrative impressionistic realism. His wealth of experience with electrical engineering, video art and filmmaking has contributed to his art practice, his use of props, set building and lighting, and helps translate to the visual harmony of his cinematic compositions.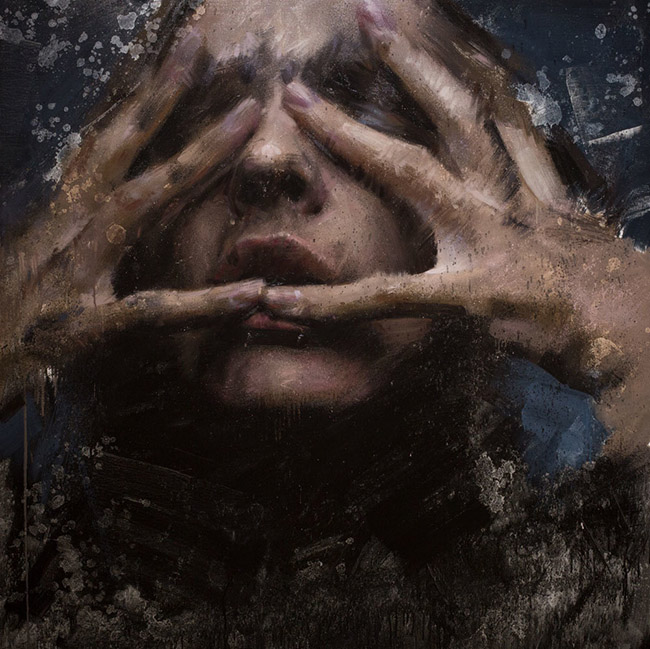 Using metaphorical narratives, symbolism and dynamic photoshoots to help him prepare his artworks, Casey has taken great care to create his ravishing and meticulous images. Polished, focused and perfectly composed, his paintings are complex and hypnotic productions that speak volumes in emotion and tell compelling stories.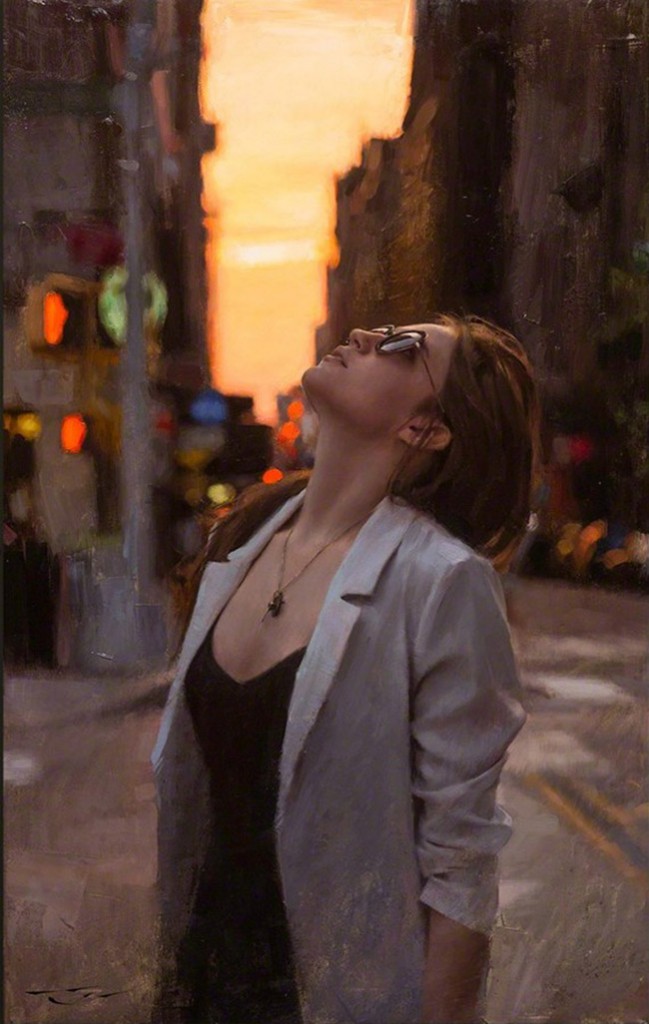 His large scale portrait style pieces are imbued with a textural playfulness that pushes the boundaries of his materials while still exploring the unique compositions that he is known for. Hands poised for sensual and emotive expression, eyes and faces locked in an eternal instant, captured like a photograph, seemingly fleeting and ready to disintegrate into both reality and dreams.
His charcoal drawings feel like vintage black and white photographs, his oil paintings carry a photographic and cinematic quality as well—both of which find their own voice, personal and melancholy, dreamily wandering in between the real world and our realistic urban dreamlands.