OPENS TONIGHT (US) | On Thursday, December 1, 2016, AFA Gallery celebrates Daniel Merriam's highly anticipated, "Earthly Delights and Other Side Effects of Dreaming". This stunning exhibition flourishes with incomparable visual creativity, storybook atmospheres, and magical depth. Alongside his collection of works, Daniel will also debut his upcoming catalogue 'raisonné' (published by Monarch Editions), featuring 364 color plate pages sure to please your eyes.

Exhibition Dates: 
Thursday, December 1-30, 2016
Artist Reception:
Saturday, December 10, 6:00-8:00PM
Book Signing: 
Sunday, December 11, 12:00-2:00PM
54 Greene Street | New York, NY 10013
ph. 212.226.7374
For additional information, including purchase availability, please contact the gallery directly at rsvp@afanyc.com
Press Release:
AFA Gallery is pleased to announce an exhibition of new work by California based painter, sculptor, and architectural designer, Daniel Merriam. This exhibition includes 13 new paintings, 10 new drawings, and 4 new prints on canvas and will debut a new catalogue raisonné published by Monarch Editions with 364 color plate pages. (General release date will be February 2017. It includes work from 30 years. Price $60.00). This show marks the Artist's 8th show with AFA, including two artist residency sabbaticals in France, where the Artist and Gallery occupied showroom space in a medieval castle for a cultural collaboration in 2010 and 2012.
"As a child I became a master of dreaming, and eventually this spilled out onto paper. I was never formally trained to draw and paint, but developed my artistic style from something deep inside that came naturally to me. I have my parents and grandparents to thank for setting me up with all of the building blocks I needed to achieve my goals- and to nourish my imagination. So for those who have dreamed before me and I am compelled to share my private world." – Daniel Merriam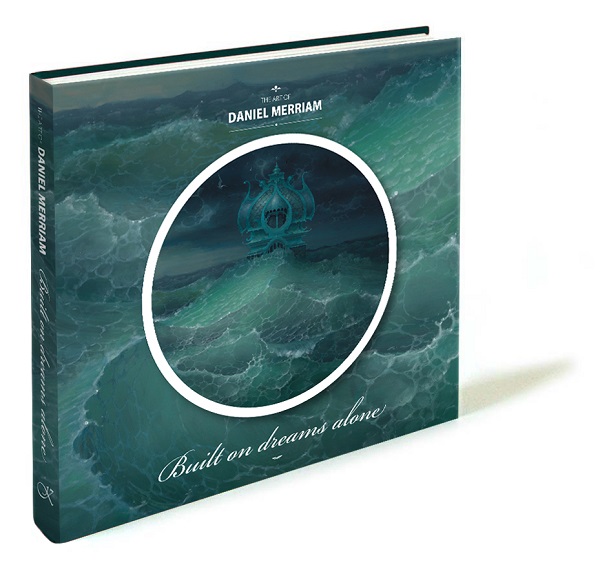 About The Artist:
Born in 1963 in a rural town in Maine, Daniel Merriam taught himself to paint at a very young age. He went on to study mechanical and architectural design at Central Maine Vocational Technical Institute and, while still in school, applied his newfound skills to his family's design and construction business. Merriam turned to the field of architectural design professionally, where his illustrations received numerous awards, including an Honorary Masters of Human Letters from the University of New England in recognition of the potential social contribution of his work. In 1986, Merriam shifted his focus solely to fine art, and later that year had his first solo exhibition. Since then, his exhibitions throughout the United States and Europe have been lauded and achieved critical acclaim. The hallmark of Merriam's work is his boundless imagination that weaves together a world that is both fantastic and rooted in the beauty of the Victorian age. His paintings have hung next to those of Salvador Dali in a museum show, Venus and the Female Intuition, traveling through Denmark, Sweden, and France in 2007 and 2008.
Save