Cast deep in the woods, amber leaves fall like shadows from a tall oak tree. Resting seamlessly across pale skin as if a counterpart to moonlit tones, June Stratton's portraits captivate with beautiful composition and nostalgic innocence.
Join Distinction Gallery as they proudly present the opening of June's solo exhibition 'Modern Dryads', this Saturday, February 9th!
"My paintings are imagined blends of beauty and nature. These paintings are often intentionally idealized representations of emotional impressions from my dreams – entwined with elements of the earth, sky and water that surround my real world. I use symbols and my feminine viewpoint to tell a very loose, abstracted narrative. As in my dreams, my muses cannot see all things, are sometimes unable to speak and frequently appear to be floating.
June Stratton is a native of Northern California's Bay Area where she attended the College of Fine Arts and Crafts in Oakland until 1979. She currently lives and works in both Atlanta and Savannah Georgia. With a 25-year span of successful exhibitions across the globe, her works have been acquired by many major collections including Bank of America, US Department of State, The Mayo Clinic and Texaco Incorporated.
Opening Reception:
Saturday, February 9, 2019 | 6-10pm
Exhibition Dates:
February 9- March 2, 2019
The opening reception includes live music, ArtHatch open studios, Stone Beer, and BK Cellars wine.
317 E Grand Ave
Escondido CA 92025
Gallery Director – Melissa Walker:
"From the moment I first saw June's artwork I was transcended into the environments of her dreamy scenes, typically feminine subjects juxtaposed with elements of nature, enveloped on cool silver backgrounds. June is masterful at capturing the emotion and tranquility of a moment frozen in time.

Her subjects often have a beautiful innocence about them further seducing viewers into their intriguing surroundings. I have no less than shear excitement to exhibit her breathtaking works in the gallery."
Dr. Brian Redmond Quote:
"It is a pleasure to say how much I have enjoyed experiencing June Stratton's creativity since the day I first discovered her talent. Ask anyone who knows her work and they will urge you to reward yourself for years to come with art that communicates with and evokes a response from the observer."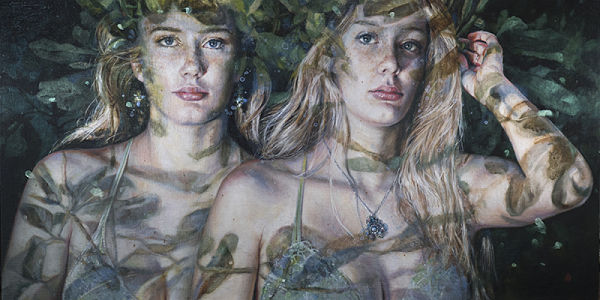 "Gala – Nelle and Sarah"
Oil on Linen mounted to Panel
25.25 x 49.25 inches, Unframed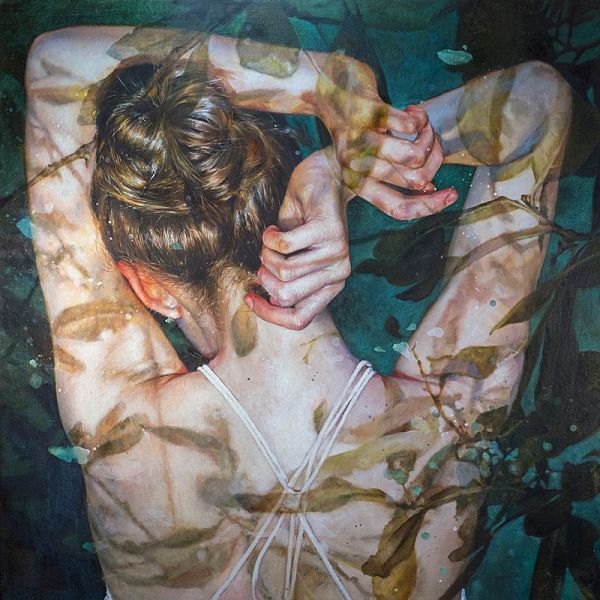 "Camouflage – Harper"
Oil on Linen mounted to Panel
36 x 36 inches, 37.25 x 37.25 inches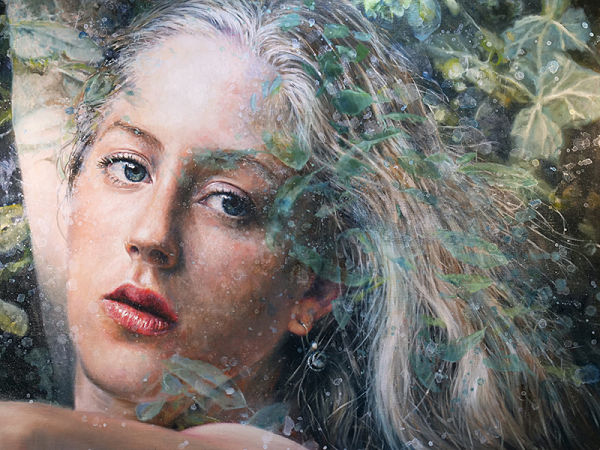 "Emily 1"
Oil on Linen mounted to Panel
30 x 40 inches, 31.25 x 41.25 inches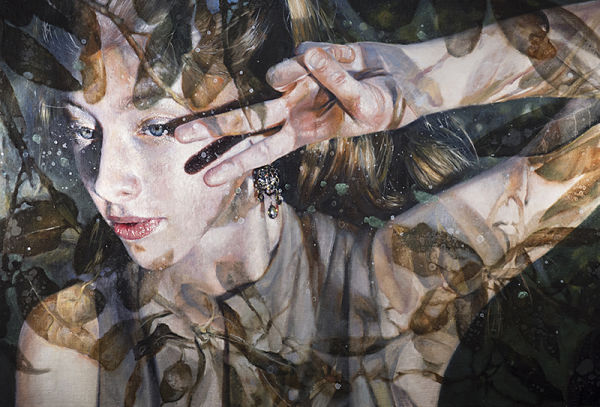 "Vouge – Harper"
Oil on Linen mounted to Panel
24 x 36 inches, Framed to 25.25 x 37.25 inches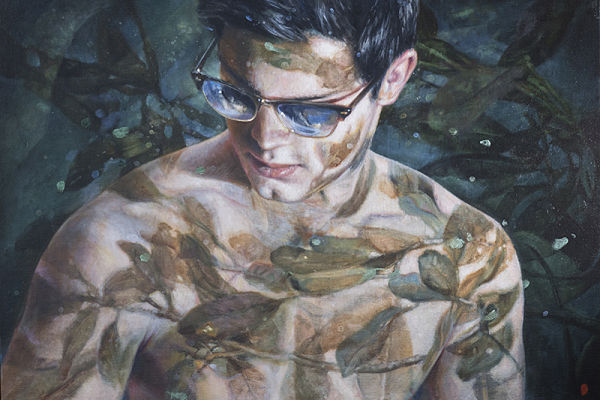 "The Woodsman – Carson"
Oil on Linen mounted to Panel
24 x 36 inches, Framed to 25.25 x 37.25 inches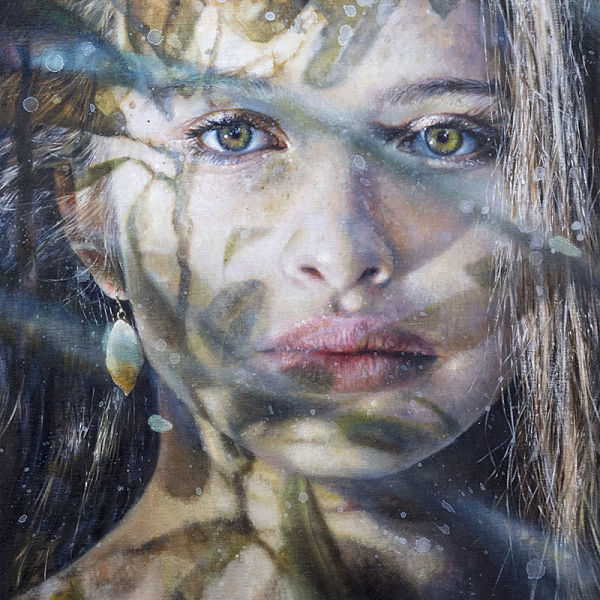 "Watcher – Maggie"
Oil on Linen mounted to Panel
20 x 20 inches, Framed to 21.25 x 21.25 inches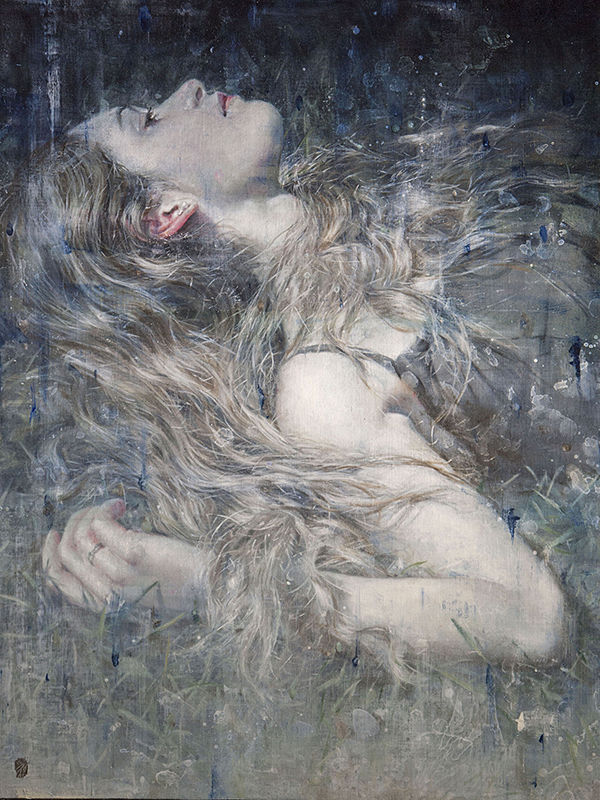 "Dreaming Field "
Oil on Linen mounted to Panel
18 x 24 inches, Framed to 19.25 x 25.25 inches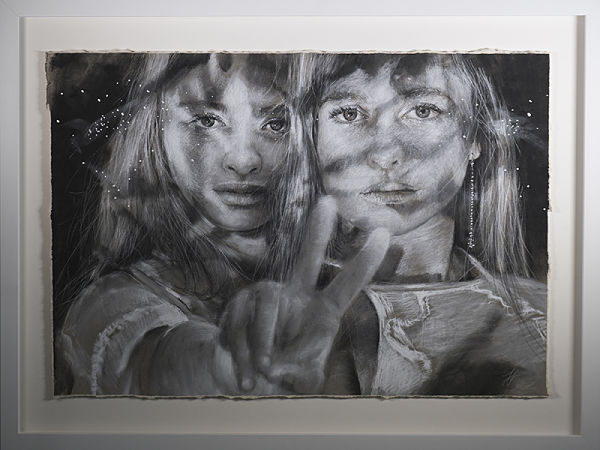 "Signal"
Charcoal, Chalk, & Liquid Silver on Hand Toned Pastel Paper
11 x 14 inches, Framed larger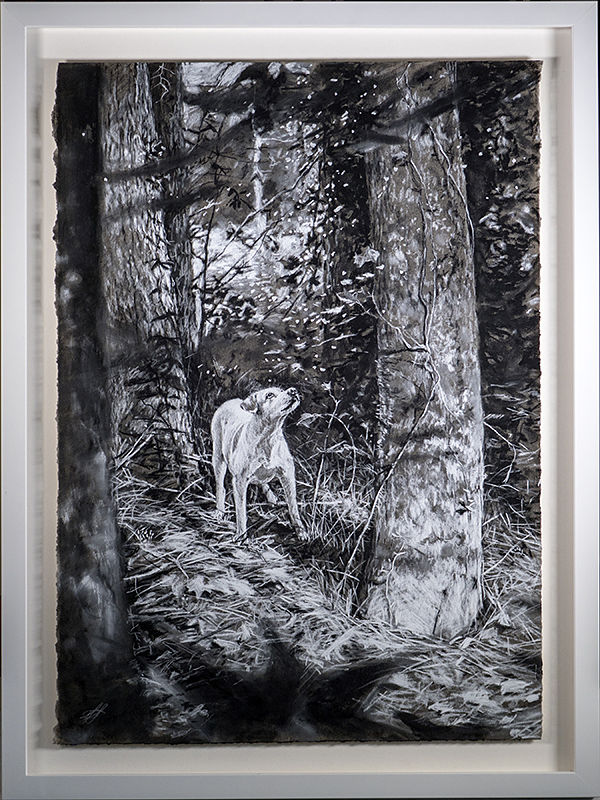 "The Woodsman's Companion"
Charcoal, Chalk, & Liquid Silver on Hand Toned Pastel Paper
11 x 14 inches, Framed larger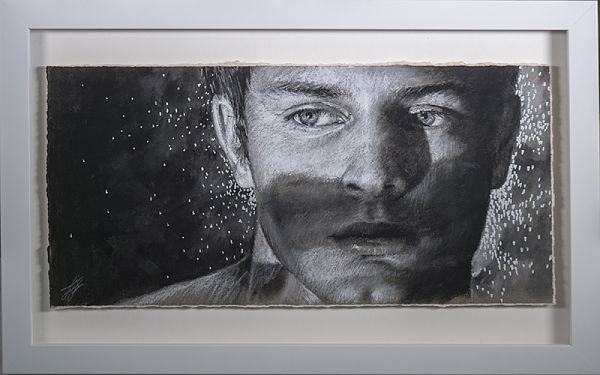 "Carson"
Charcoal, Chalk, & Liquid Silver on Hand Toned Pastel Paper
6 x 11 inches, Framed larger