This upcoming December, artist Ant Carver will be exhibiting works at The Hoxton Basement in London. The work he'll be showing is just about as bold and graphic as it gets, with direct references to a distinctive street art style. With all the political turmoil in the world, this London-based artist is creating a space for viewers to rest their brains and focus their eyes on beauty and exquisite artistry. The portraiture Ant creates showcases a wide array of faces and personalities, all on large-scale canvases with exceptionally bright, eye-catching colors. These portraits show people of different backgrounds, cultures, and identities in an effort to celebrate diversity and inclusivity.
If you're in the London area, be sure to swing by this show to check out what Ant has put together!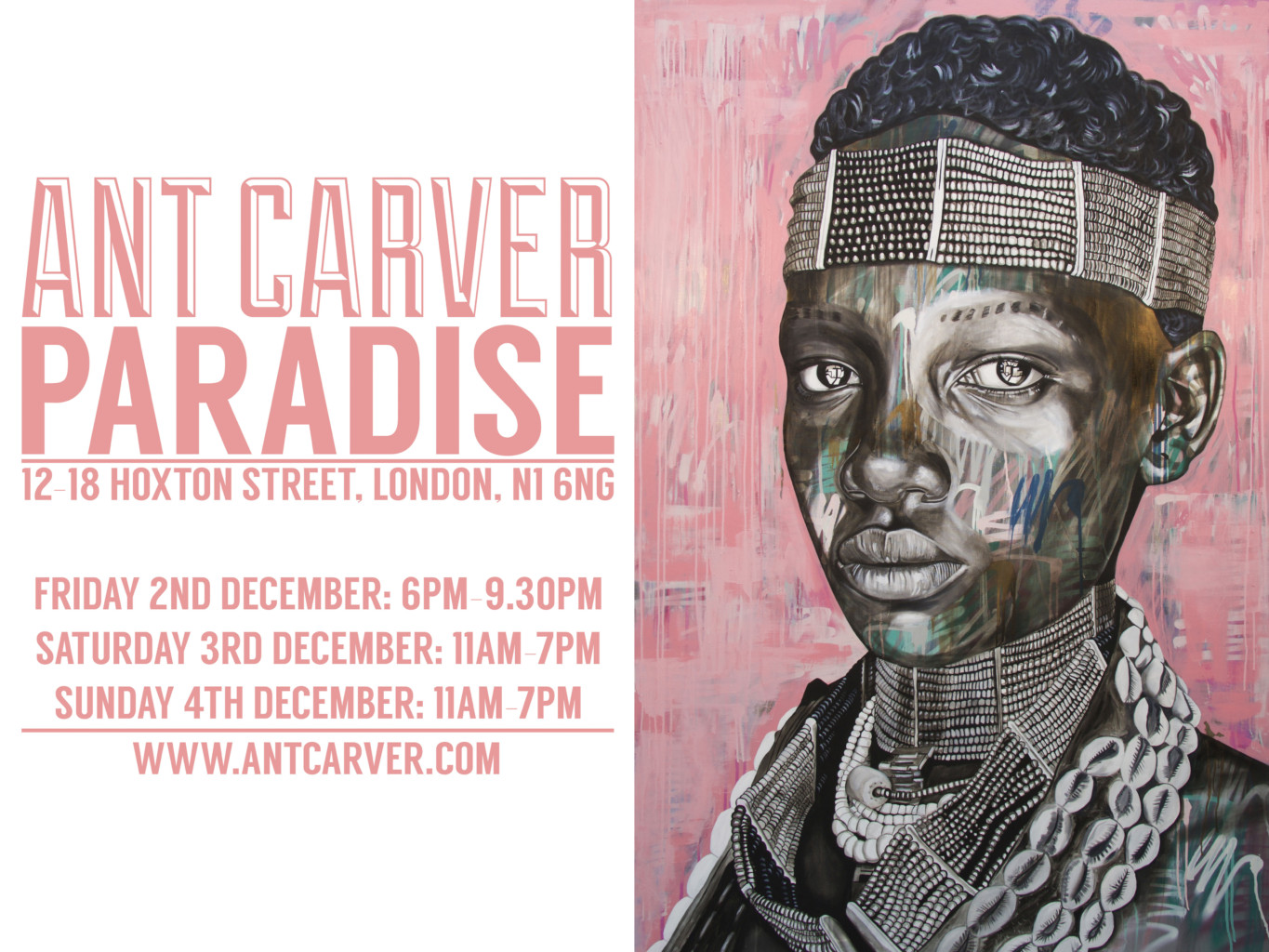 Opening Reception:
Friday, 2 December | 6-9:30pm
Exhibition Dates:
2 December – 4 December
12-18 Hoxton Street  London, N1 6NG
For purchasing and availability, please contact the gallery directly: [email protected]
Press Release:
Street Artist seeks slice of 'Paradise' with new London Exhibition
Fresh off a mini street-art tour of New York and Philadelphia, 25-year-old Artist Ant Carver will be exhibiting works in a solo London exhibition at Hoxton Basement, from 2nd – 4th December, 2016. In the past few years, Carver's distinctive spray and oil paint portraits have become a familiar feature on walls throughout East London and in street art events including UpFest in Bristol and Birmingham's City of Colours festival. For his latest pop-up show, titled 'Paradise', the Hackney Wick based painter has chosen to look further afield for inspiration.
From December 2nd, Carver will showcase a series of new works depicting people from all over the world. Retaining his characteristic combination of graffiti techniques and detailed oil paint portraiture, Carver's latest exhibition further develops his ambition to create beautiful art. Like previous exhibitions, there are still a fair few paintings of models. Looking at the preview pieces though, it's clear that the idea of beauty presented in these works has progressed from his earlier exhibitions. Painting subjects include two Indian Sadhus, Gangadas Baba and Yogi Baba, and an Ethiopian woman from Hamar.
'I'm always trying to improve my art technically,' Carver explains. 'I'm not creating art that needs three sentences of text to make sense. Hopefully people respond immediately to the image, the detail, and the colour.'
That's not to say the current political and social climate hasn't had an impact on the young artist's work. Carver hopes to create a positive, uplifting experience for visitors to the exhibition. 'I wanted to produce paintings where the visuals bombard the viewer, to create a momentary distraction from all the anxiety and fear that's around right now. That's a kind of paradise I think we could all do with.'
Ant Carver's latest London solo show will run from 2nd – 4th December, 2016, in Hoxton Basement, 12-18 Hoxton Street, London, N1 6NG.
Friday 2nd December: 6PM – 9.30PM
Saturday 3rd December: 11AM – 7PM
Sunday 4th December: 11AM – 7PM
About the Gallery:
"The Hoxton Basement is a multi purpose venue available for hire in the heart of London's East end. The space boasts one hundred and fifty square metres split over two rooms. At this size we can cater for two hundred and sixty stood or one hundred and seventy five seated guests comfortably. Our main room has white washed walls, natural light and stunning original features such as a huge oak sliding door leading to a Victorian lift.  This room lends itself to dance parties, pop up eateries and shops as well as gallery, video, photo and corporate events. The second, slightly smaller room has exposed brickwork and makes for a great area to hold a bar, green room or chill out area. The decor throughout is minimal yet tasteful – really allowing for the identity of the events we host to breath."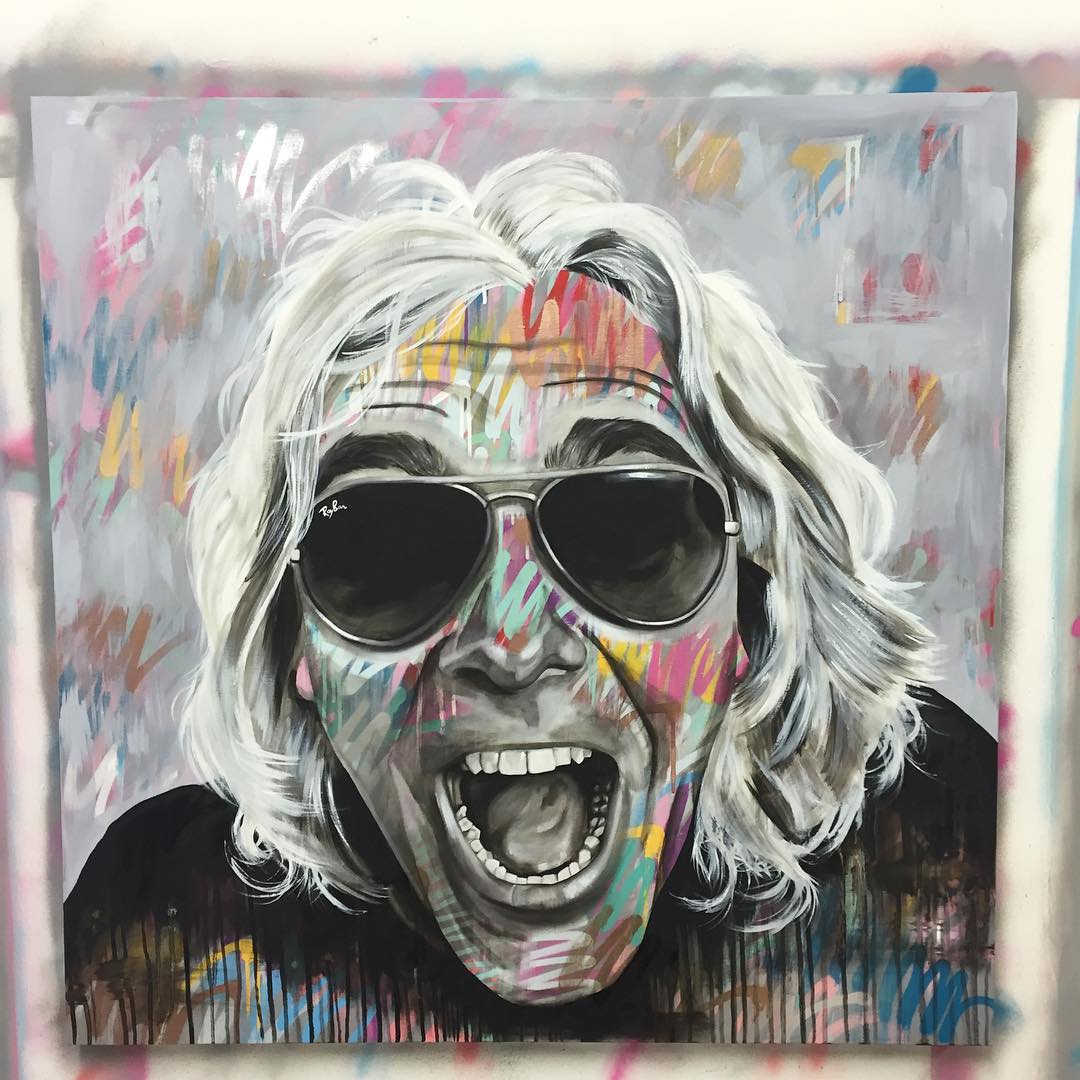 Allie: How did you go about getting work together for this show?
Ant Carver: The work for this show is a continuation of my work over the last few years. I've been interested in exploring the theme of portraits of people from different places and backgrounds. For this show I wanted to push the idea further and produce a series of portraits of people from all over the world, especially looking at different cultures like in the paintings of the Ethiopian Tribes woman and the Indian Holy Men. It's been pretty non-stop painting for the last 6/7 months.
What first inspired you to bring your graffiti style indoors for traditional art shows?
My introduction to art started with graffiti, but I think fairly quickly I became interested in producing work both indoors and out. I like to think the style of my work is suited to both and for me it felt like a natural progression. In a way my studio work and outdoor work are similar, although when you're working on the street the work has to be produced a lot quicker compared to the studio work which can take a couple of weeks to finish each painting. It's nice to be able to change between producing work on the street which is a lot quicker and looser to then getting in the studio and really getting to concentrate on the painting and the details.
I think sometimes that there can be a negative view of both indoor and outdoor work from different people. People talk about street artist's work not being the same if you take it off the street and put it in a gallery and things like that. For me, I've never seen myself specifically as a street artist or gallery artist. I'd always just say that I'm a painter who happens to work on different mediums.
Producing work in the studio for exhibitions can be quite isolating as you're spending hours working on your own, so it's always good to get to paint on the street where you get to meet people and see peoples immediate reactions to your work.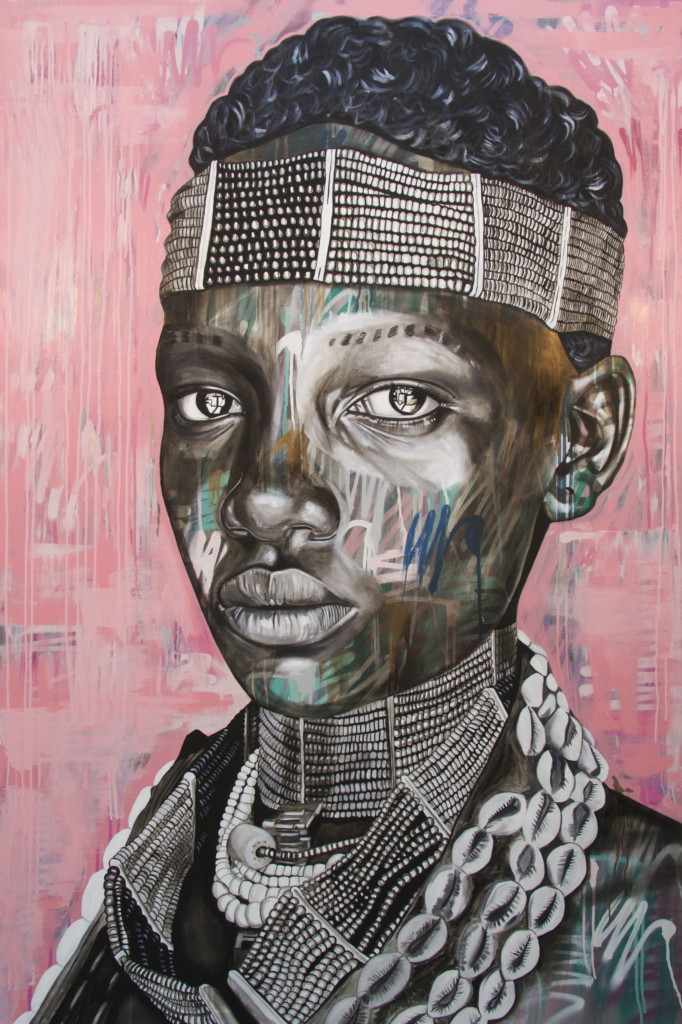 How do you go about choosing who you paint?
It varies depending on what I'm working on. For this show, I needed to find people from all over the world, which obviously comes with its own challenges. It really comes down to doing a lot of research and looking for people who I think are going to work for the series of paintings.
You said in your press release, "I'm not creating art that needs three sentences of text to make sense. Hopefully people respond immediately to the image, the detail, and the colour." Can you expand more on this and the idea of presenting a simple message?
I want the message to be subtle rather than simple. I think there is a deeper message in the work, but the initial response is equally important. I want the audience to have an immediate reaction to the visual impact of each painting, as well as looking at the body of work as a whole and the meaning behind the series. For me the way something is painted, its look, the colours used, the detail, is what draws me in and makes me stop and think what its message is.
I think with this body of work especially, the theme and message is quite clear, but that encourages the viewer to come away with their own conclusions.
You want to create a positive, uplifting experience for visitors of the exhibition. Why do you think this is particularly important in today's world?
There's a lot of negativity in today's world and I think sometimes people could just do with a bit of enjoyment or even just a break. Art can be used in lots of positive ways like raising awareness of issues, but it can also just be used as a way to escape. This series of portraits is all about diversity and inclusivity. There are lots of different people and cultures throughout the world, but we should be celebrating those differences not pushing them away.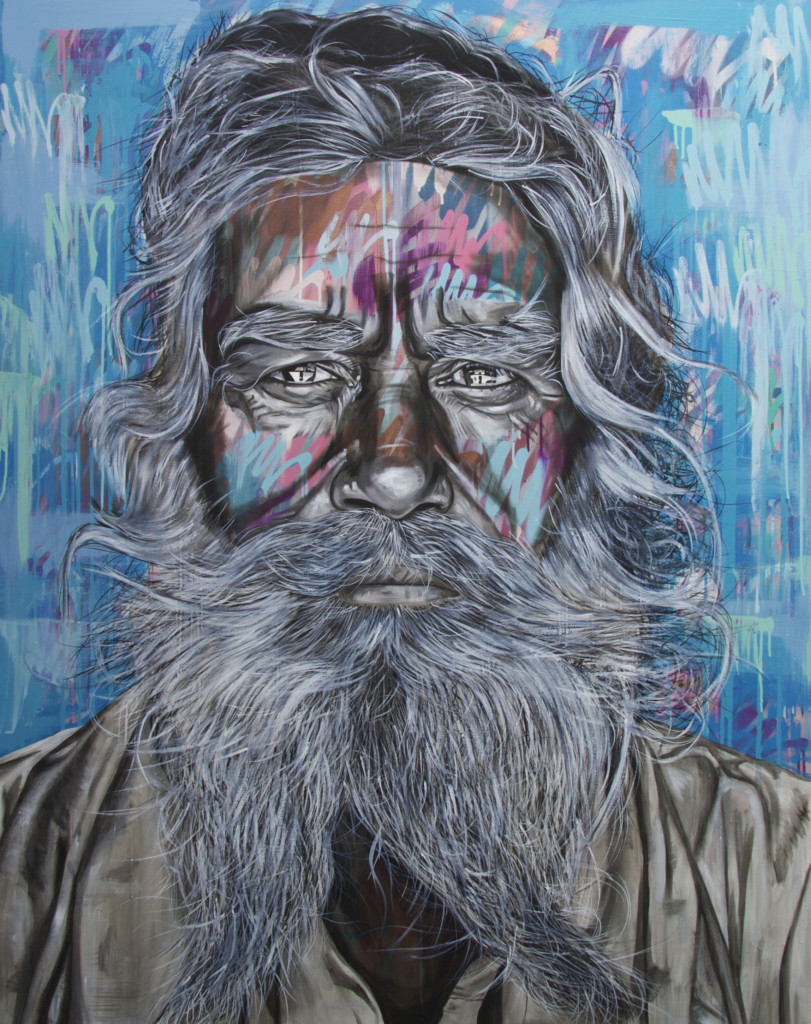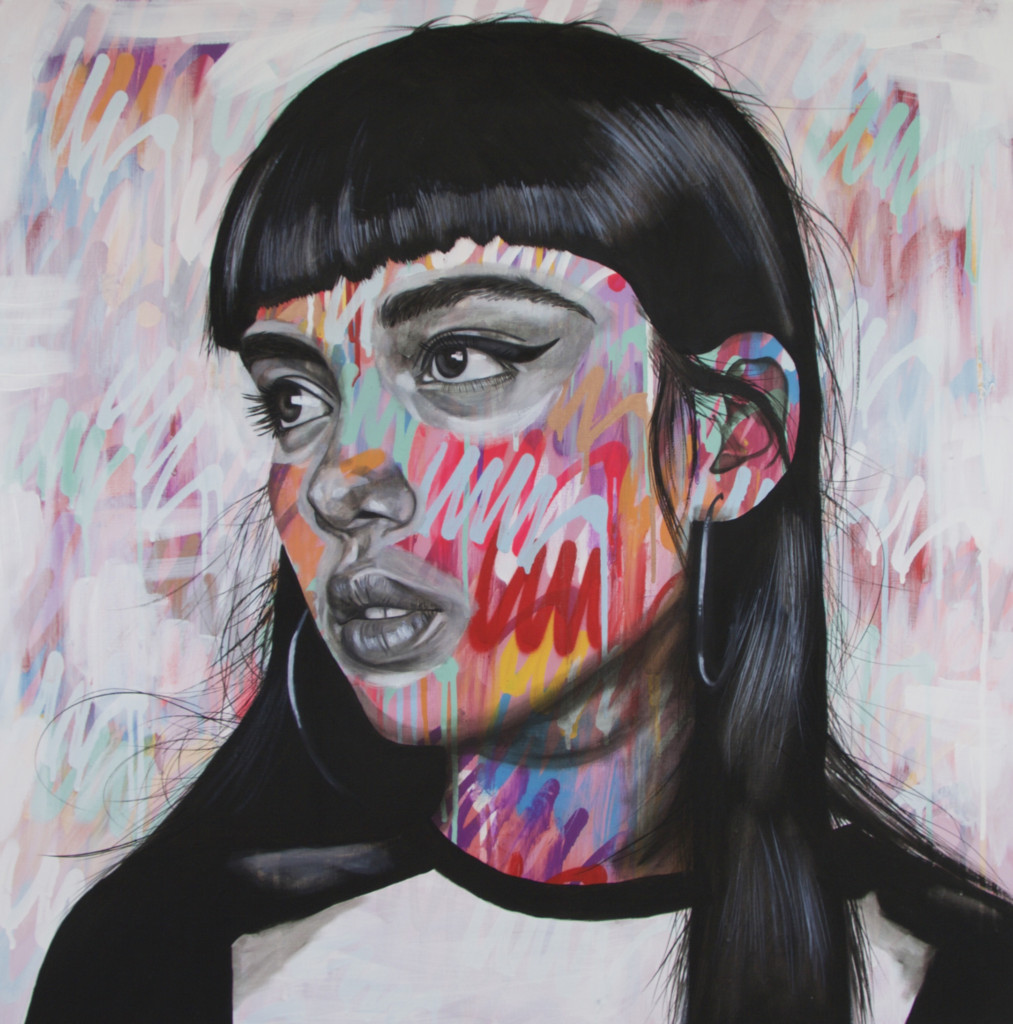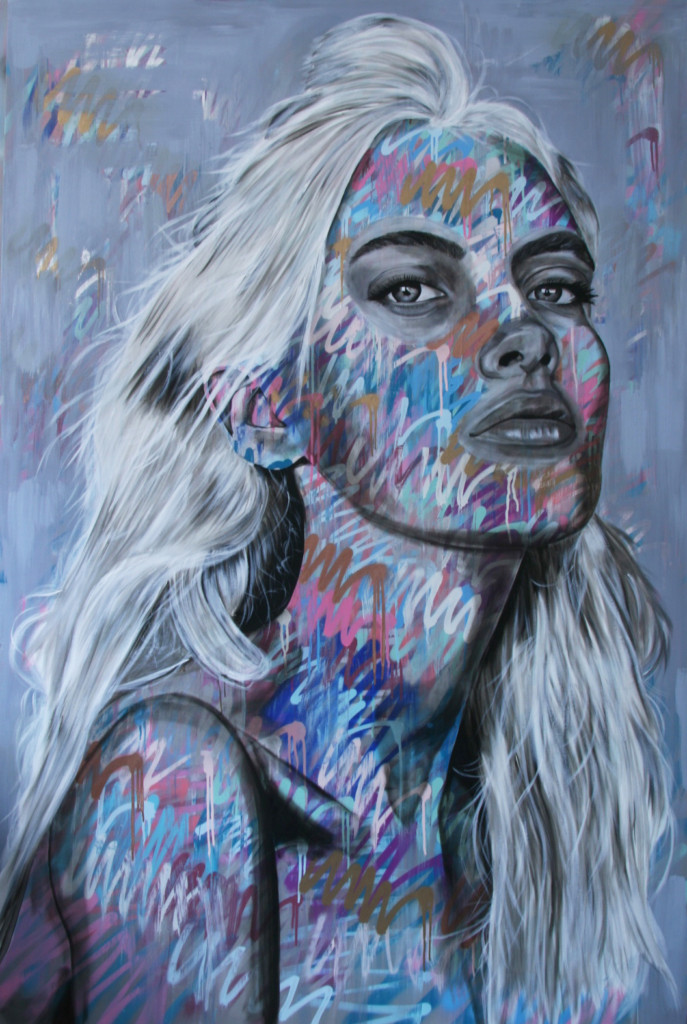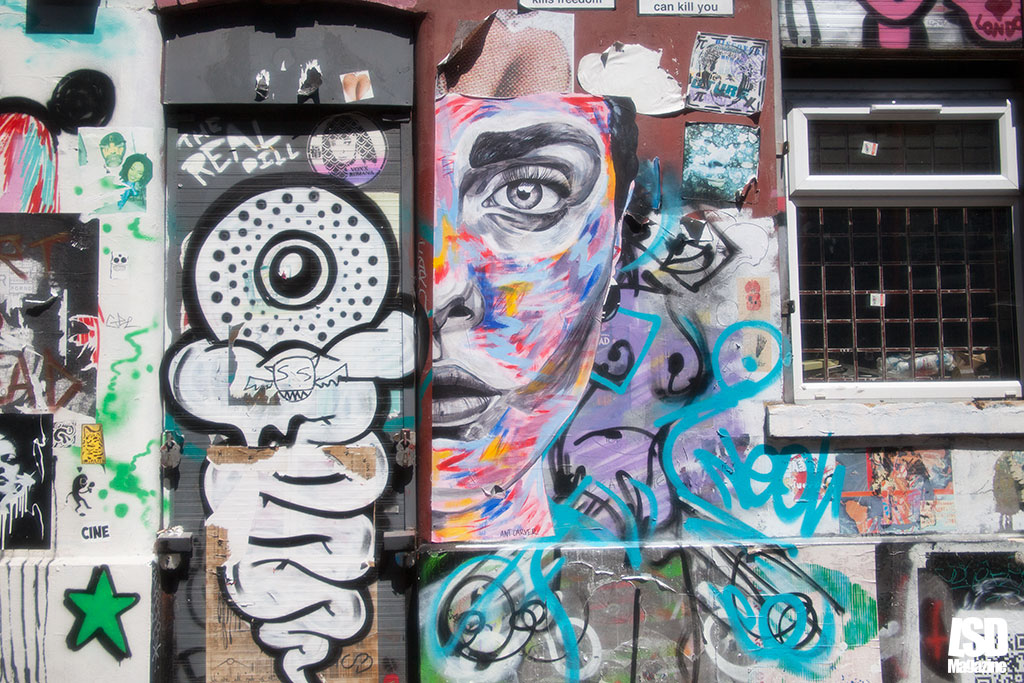 Save