Brace yourselves because Thinkspace Projects is going to ignite all the layers of your imagination with their wonderful new artist lineup and exciting September collections. In the Gallery I, they will showcase HABITAT, a group exhibition featuring new works from Kevin Peterson, Jacub Gagnon, Kisung Koh and Anthony Solano. Then head over to Gallery II and the Viewing Room and soak in solos from Erik Mark Sandberg and Sarah Joncas…and it doesn't stop there, so if that wasn't enough to feed your creative spirit, the AMPLIFY group show will fill both floors of their new space at 4207 W. Jefferson in Galleries III & IV! Honour the diversity and creative expressions of these exceptional artists and join them in celebration of each new body of work.
If you still need more, Thinkspace Projects has you covered and offers a full schedule of events, interviews and inspritation…be sure to follow their blog Sour Harvest to stay updated on all the artsy things you love! If you're hoping to add to your collection of art, take a moment and visit their online store to view all available inventory.
---
Habitat | Amplify | Erik Mark Sandberg | Sarah Joncas
Opening Reception: Saturday, September 3, 2022 | 6-10pm
With DJ, refreshments, live painting, video projections and more
Exhibition Dates: September 3 – September 24, 2022
Thinkspace Projects
4217 W. Jefferson Blvd. | Los Angeles, CA 90016
#310.558.3375 | Tues. – Sat. Noon to 6PM
thinkspaceprojects.com
For all inquiries please contact the gallery via email at [email protected]
Search their hashtags: #thinkspaceprojects #thinkspacegallery #thinkspacefamily
About the Gallery //
Thinkspace was founded in 2005; now in LA's thriving West Adams District, the gallery has garnered an international reputation as one of the most active and productive exponents of the New Contemporary Art Movement. Maintaining its founding commitment to the promotion and support of its artists, Thinkspace has steadily expanded its roster and diversified its projects, creating collaborative and institutional opportunities all over the world. Founded in the spirit of forging recognition for young, emerging, and lesser-known talents, the gallery is now home to artists from all over the world, ranging from the emerging, mid-career, and established.
---
Thinkspace Projects is pleased to present Habitat, a group show featuring the work of Kevin Peterson, Kisung Koh, Jacub Gagnon, and Anthony Solano. The gallery is thrilled to bring together four of their surreal naturalist painters for one impactful exhibition. Each artist has delivered new work for the show, pushing the boundaries of their previous creations, ultimately creating some of their strongest pieces to date. These artists and their works display an apparent harmony, complimenting each other with elements of the natural world and surrealist attitudes.
Jacub Gagnon is one of Toronto's great emerging contemporary artists, known for his curious backgrounds of void space, whimsical representations of naive fauna, and their juxtaposition with human objects. Through the use of meticulous blending, layers, and remarkable detail, Jacub tells the story of a world that is sweet as well as disturbing, showcasing how humans manipulate and borrow from nature. Using small brushes and handling them as he would a pencil, Jacub is able to achieve an illustrative quality that edges into the peculiar world of Pop Surrealism. This colorful, almost child-like fantasy renders the troubling issues that face the habitats and species of our time into otherworldly depictions that capture the imagination.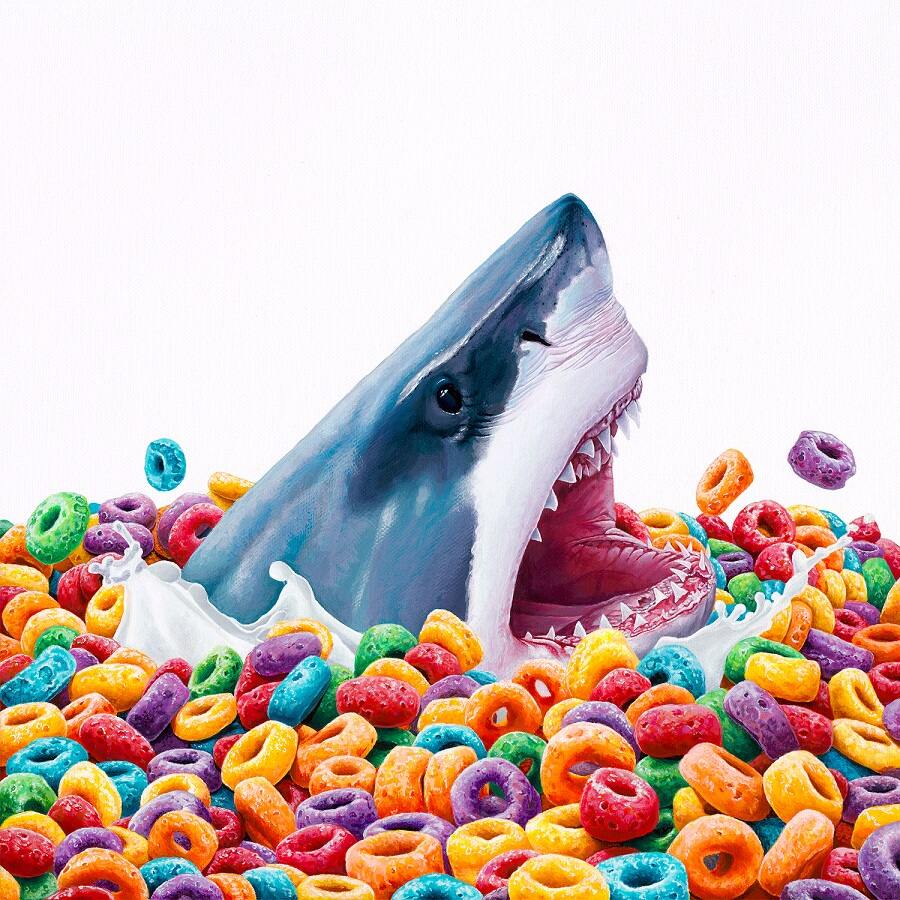 South Korean artist Kisung Koh uses his art to open gateways into nature's spiritual dimensions and explores the intimate connections he has built with wildlife during his lifetime. Drawing heavily on the memories and dreams provided to him by the sheer awe-inspiring spectacles he has witnessed in the great outdoors, Koh pays tribute by creating imagery that is suggestive of the metaphysical energies and bonds which can exist between two living creatures, even when interacting from a distance. Through his art, Koh captures the essence and beauty of the natural world, reminding his audience that their own relationships with it are precious and rewarding.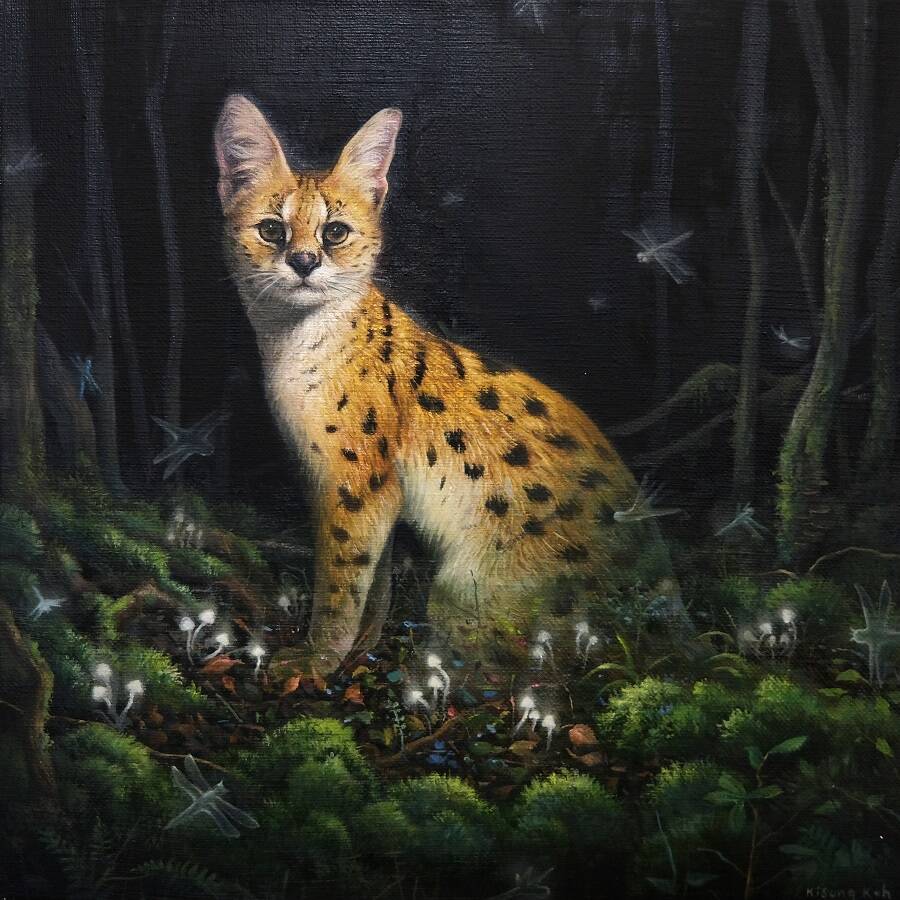 Nevada-born Kevin Peterson spent his childhood in many places from Nevada to Michigan to Washington, finally arriving in Texas in 1996, where he studied both Fine Art and Psychology. With a varied background in both mental health and art, Peterson infuses each of his pieces with complex and layered emotion. His own struggle with drugs and alcohol is what led him back to art, which he now immerses himself in fully. It is this deep connection with and passion for his work that is undeniably apparent in each piece.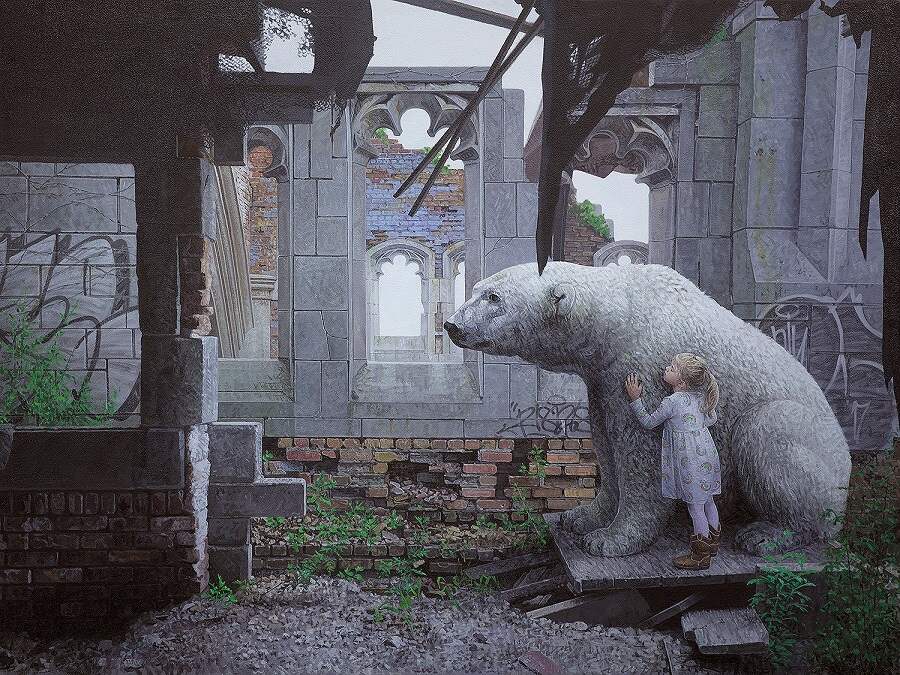 Having spent his childhood years between California and Guadalajara, Mexico, artist Anthony Solano turned to art at a young age, seeing it as both a source of escape and comfort. In high school he was exposed to painting for the first time, sparking what would become his life's passion. Anthony, a self-taught painter, now resides in Portland, Oregon and credits the local landscape for a major creative shift, from abstract painting to the surreal genre that he currently practices. His work explores today's environmental conflicts, communicated with vibrant hyper-realistic imagery and thought-provoking storytelling. A sense of optimism and hope within his work allows the viewer to experience a complex, emotional response.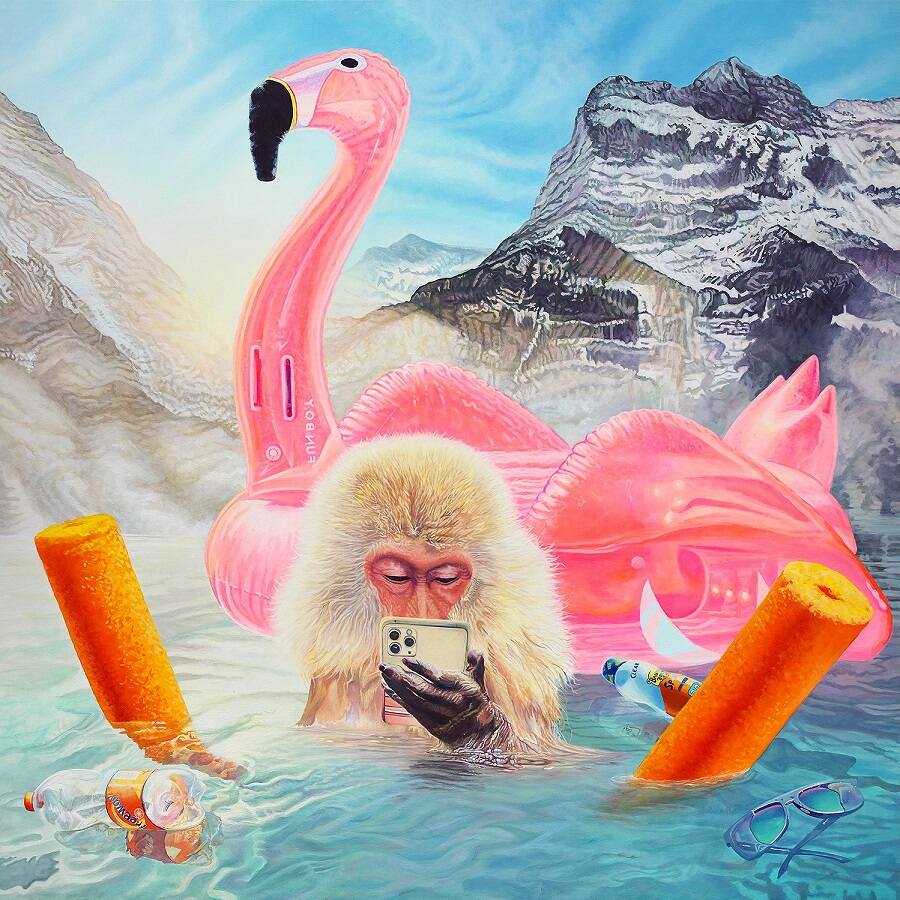 Thinkspace Projects is pleased to present Erik Mark Sandberg's latest solo show Golden Pacific. Following a run of successful group exhibitions together, the gallery is thrilled to host their debut solo exhibition with the local LA artist. This will be Sandberg's ninth solo exhibition overall and first in almost four years. Golden Pacific consists of six paintings, four etchings, and two monoprints, each offering an idealized sunset-bathed surreality. The uncanny nature of the paintings allows for ambiguity within the pictorial codes loosely themed around daily recreational activities, love in the modern age, or the ersatz reality of the digital realm.
"I am interested in suggestions and the transaction between the environment and the individual. The sky color gradations in this body of work speak to a momentary idealism evoking pause, much like the shared impulse to photograph a slow-moving sunset. This new series of paintings also employed an increased level of detail and craft, which was an ideological choice to express the nuanced figurative portrayals in relation to the influences that govern them."
The show itself depicts a process, featuring the etchings that were the preliminary drawing for three of the featured paintings. This is a unique window into Sandberg's painting process, which he has not previously shared. Illustrating the differences between the beginning drawing state and the finished painting state, he adds a layer of depth and transparency to the show.
About the Artist //
Erik Mark Sandberg was born in Minneapolis, Minnesota, and attended Art Center College of Design, receiving a B.F.A with distinction in 2002. His body of work ranges from an experimental mix of painting, printmaking, photography, sculpture, and video. Since 2002, Sandberg's work and projects have been exhibited at galleries and museums nationally and internationally. Including the solo exhibitions Atwater at Det Nya Museet, Stockholm, Sweden (2017), Interlude at Stephanie Chefas Projects, Portland, Oregon (2018), The New Pretty, RMIT University Residency Exhibition, Melbourne, Australia (2011), Get Pretty Now, Jonathan Levine Gallery, New York, NY (2011). Before becoming an assistant professor of art at California State University Northridge in 2018, Sandberg has lectured at Otis College of Art and Design, Art Center College of Design, and Pacific Northwest College of Art.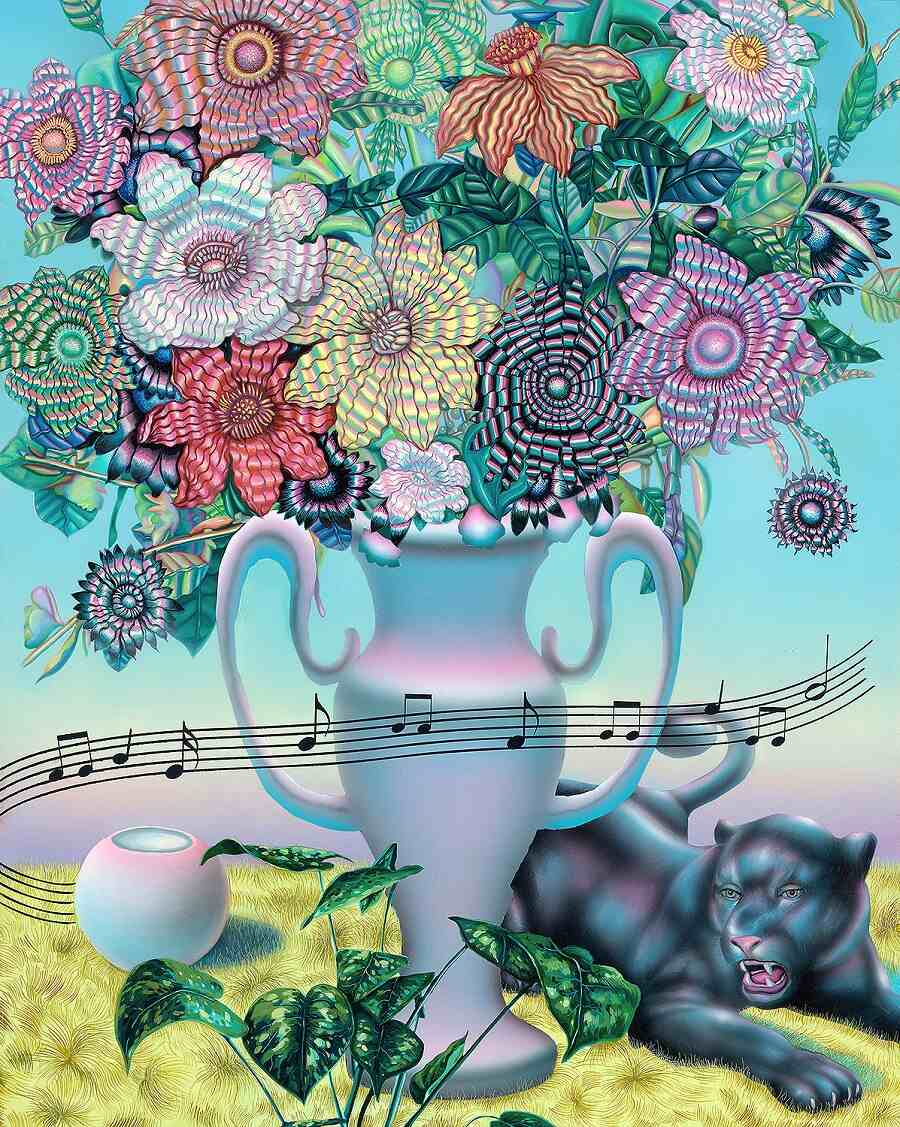 AMPLIFY brings together new work from 34 artists from the Thinkspace Family that will take over both floors of our new second space at 4207 West Jefferson Blvd.
Group Show featuring new works from: Yusuff Aina Abogunde, Antonio J. Ainscough, Langston Allston, Stephanie Buer, Victoria Cassinova, Young-Ji Cha, Paul Flores, Priscilla S. Flores, Sergio Garcia, Armani Howard, Anjastama Hp, Blake Jones, Ozzie Juarez, Tosin Kalejaye, Jolene Lai, Ryo Laksamana (aka Ryol), Torto Lawrence, Loser Angeles, Dan Lydersen, Marie-Claude Marquis, B. Robert Moore, Dustin Myers, Ayanfe Olarinde, Michael Polakowski, Jack Shure, David Speed, Stom500, Austyn Taylor, Roos van der Vliet, Wiley Wallace, Eshinlokun Wasiu, Caroline Weaver, Casey Weldon, Brad Woodfin.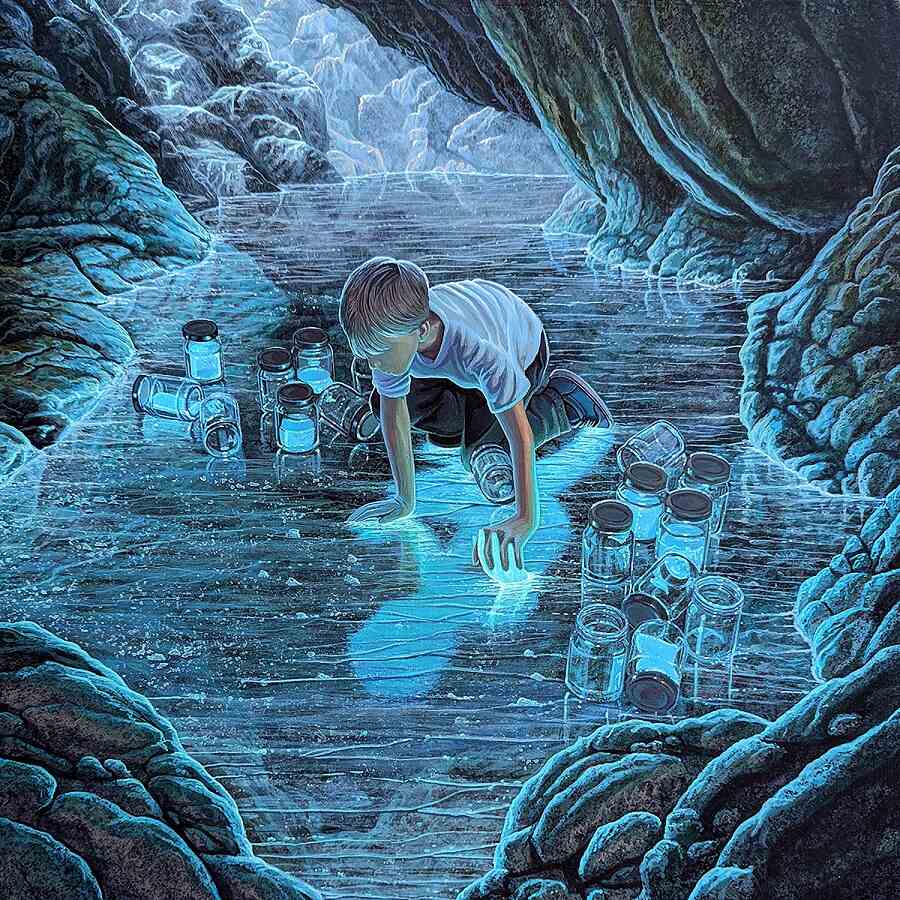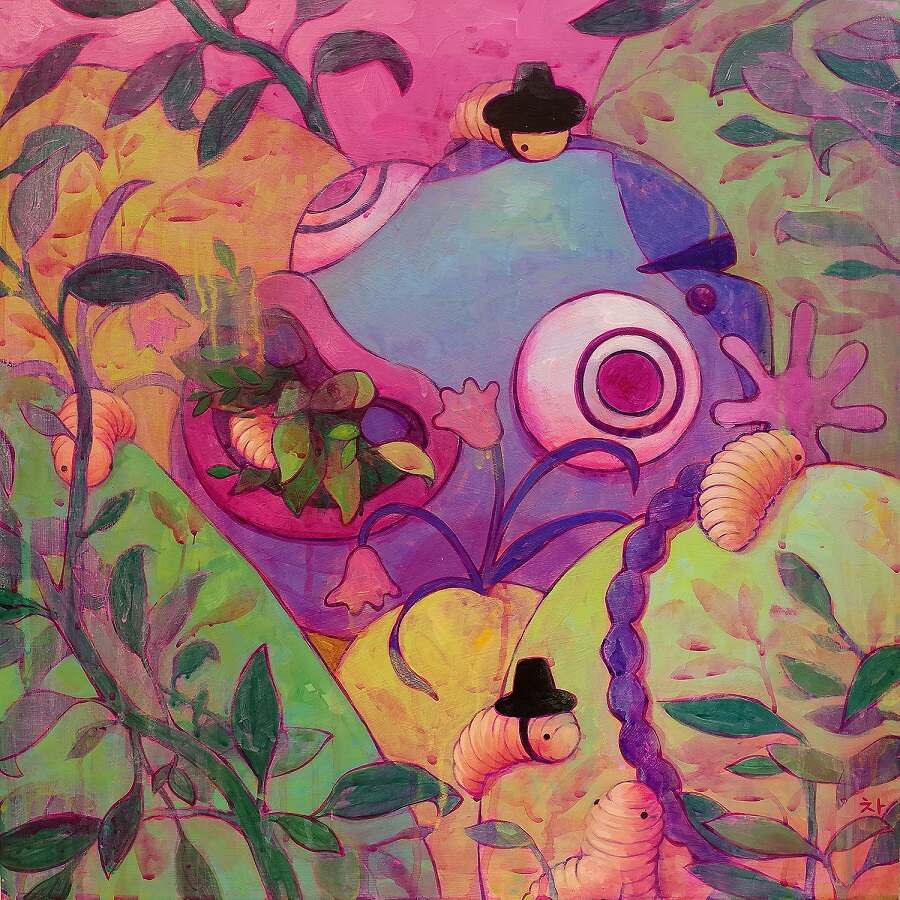 Washed Ashore will showcase six new works from the Canadian artist, following a short break to have her first child and work on some new ideas. We're excited to welcome Sarah back with this new body of work and are already looking forward to her big return come July 2023 with a larger body of work.
About the Artist //
Sarah Joncas was born in 1986 and grew up in both Hamilton and Niagara Falls, Ontario. Her interest in the visual arts developed at an early age, starting with the dedicated drawings of dinosaurs and lizards. Eventually the study and enjoyment of working from existing images stirred up the need in Sarah to create images of her own; ones that could reflect the world, yet also appease the personal feelings/ideas that she maintained. With this, her direction changed gradually from the world of animation, towards a path in fine art. Sarah graduated from the Ontario College of Art and Design's BFA program. She currently resides and works out of Mississauga, Canada.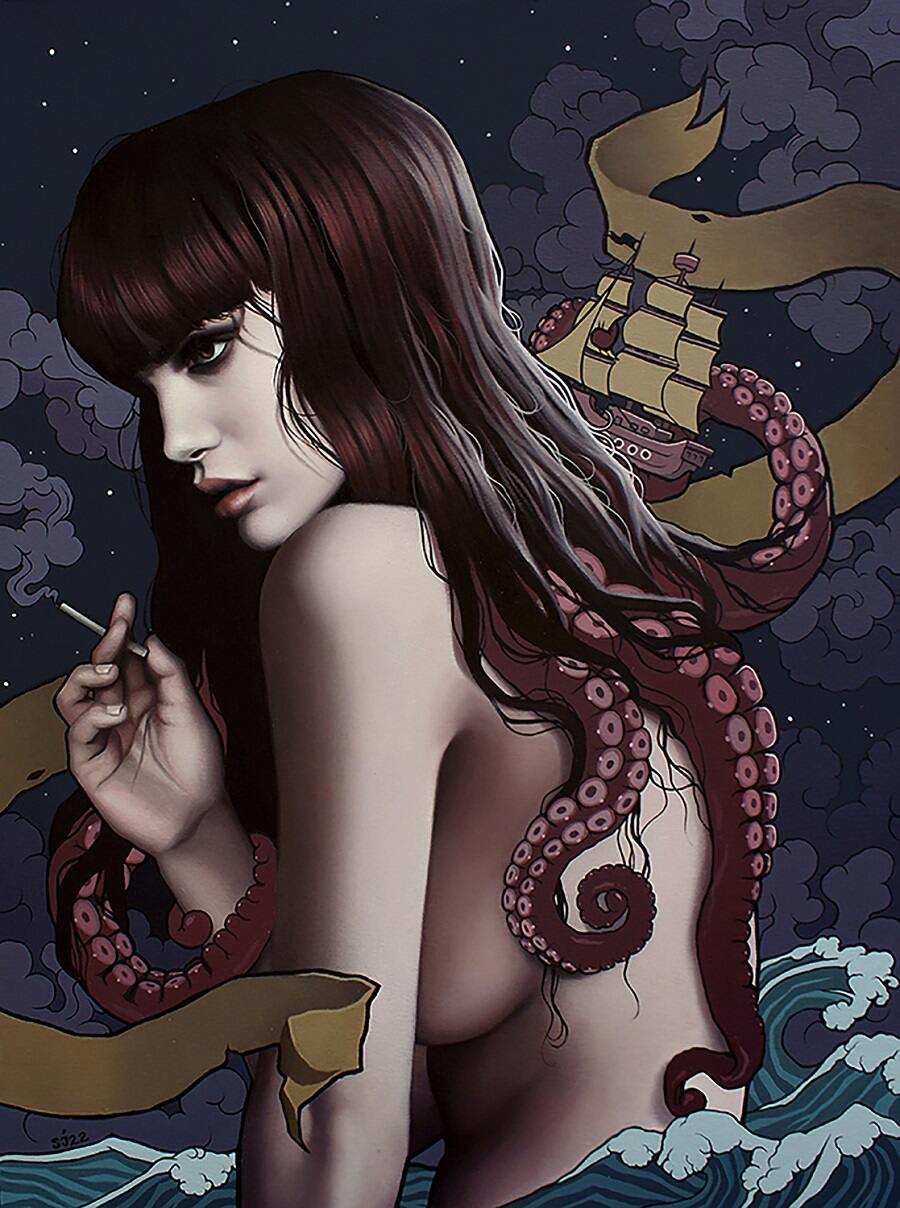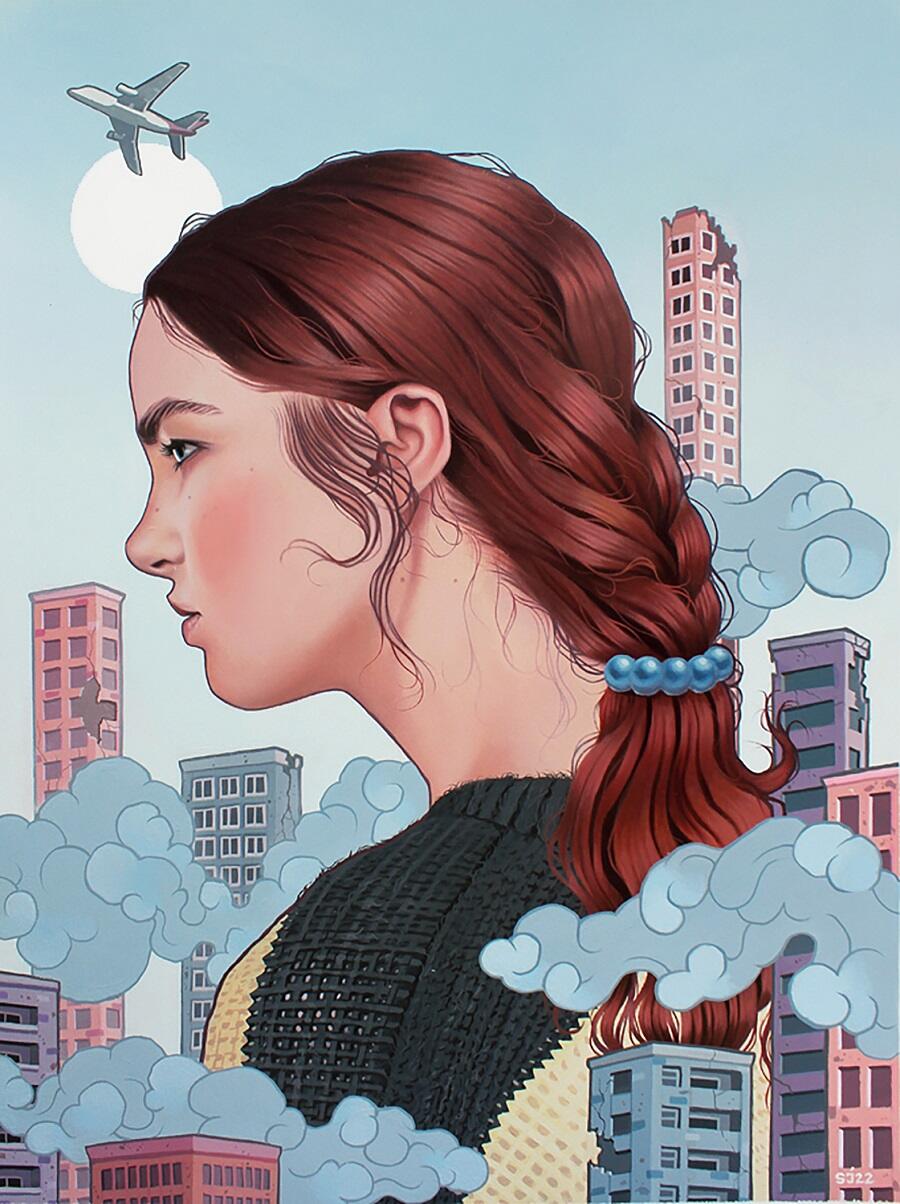 Thinkspace Projects Social Media Accounts