Creating a perfect blend of emerging and well-established artists from a fine selection of talent from around the world, Copro Gallery once again hosts the delectable BLAB! group show. In its eleventh year, the annual BLAB! is still going strong. Sharing a selection of original art to please an array of tastes, Monte Beauchamp, awarding-winning art director, artist and creator of the notable BLAB World, once again takes the reins in curating the annual show.
As Copro Gallery prepares this year's cornucopia of delights, you can whet your appetite on the samples below.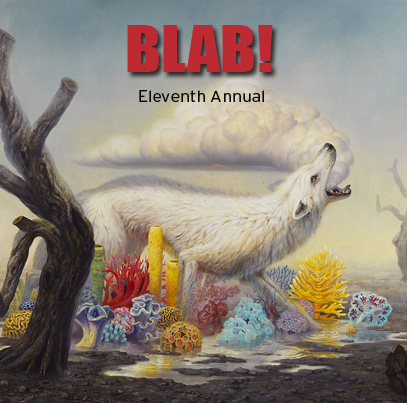 Exhibition Dates:
September 10 – October 1, 2016
Curated by Monte Beauchamp
Bergamot Station Arts Complex | 2525 Michigan Ave | Unit T5 | Santa Monica | CA 90404
Featuring over 50 participating artists:
Nicoletta Ceccoli, Martin Wittfooth, Joe Sorren, Richard J Oliver, Jessica Joslin, Tom Bagshaw, Ryan Heshka, Jana Brike, Cathie Bleck, Tim O'Brien, Hannah Yata, Jean Pierre Arboleda, Marc Buirckhardt, Cristina Samsa, Fred Stonehouse, Bill Carman, Chris Buzelli, Charlie Immer, Jared Joslin, Aaron Marshall, Matthew Schommer, Amy Crehore, Jeff Gillette, Robert Steven Connett, DXTR, Ana Bagayan, Greg Clarke, Donald Owen Colley, Andrew Hem, Hanna Jaeun, Camille Rose Garcia, Travis Louie, Andy Kehoe, Christian Clayton, Glenn Barr, Lola, Peter Ferguson, Joanne Nam, Esther Pearl Watson, Owen Smith and Craig LaRotonda. More to be announced.
About the Gallery:
Copro Gallery was founded in 1992 to support emerging artists. Copro's Principle and Owner, Greg Escalante, continued to expand within the art world and co-founded Juxtapoz magazine in 1994. The gallery continues to this day to uphold its ethos of assisting and curating museum exhibitions, as well as participating in International Art Fairs and curating 'outside exhibits' to further promote their artists. Alongside this, Copro Gallery continues to exhibit well-established and high end artists, helping to place paintings in private collections and museums around the world. As described on their website, "Copro strives to assist collectors new and experienced in building the most exciting collections possible".
About the Curator:
Monte Beauchamp's books have been featured in Vanity Fair, The New York Times, The Onion, The Believer, Flaunt, Bizarre, Graphis, Print, and ForeWard magazine. Having already created BLAB WORLD 1 and 2, the selection of paintings being show in Copro Gallery's eleventh annual BLAB! group show are all a part of Beauchamp's upcoming BLAB WORLD 3.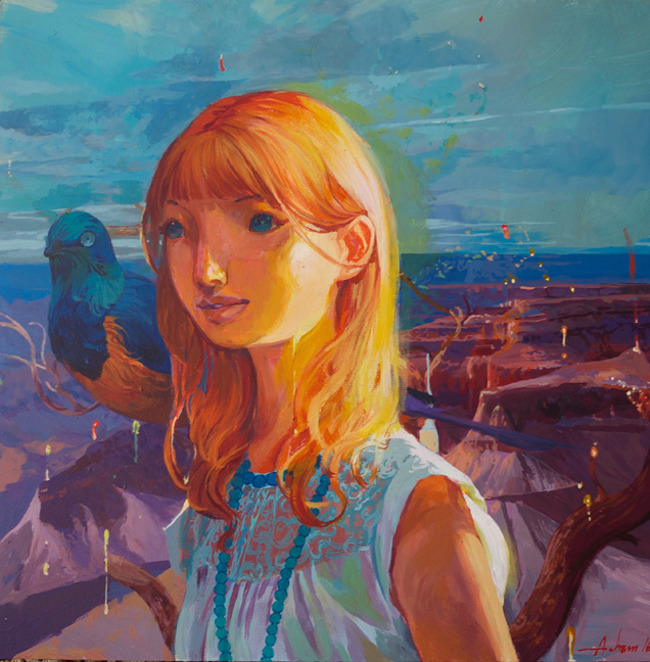 Against the Wind – Andrew Hem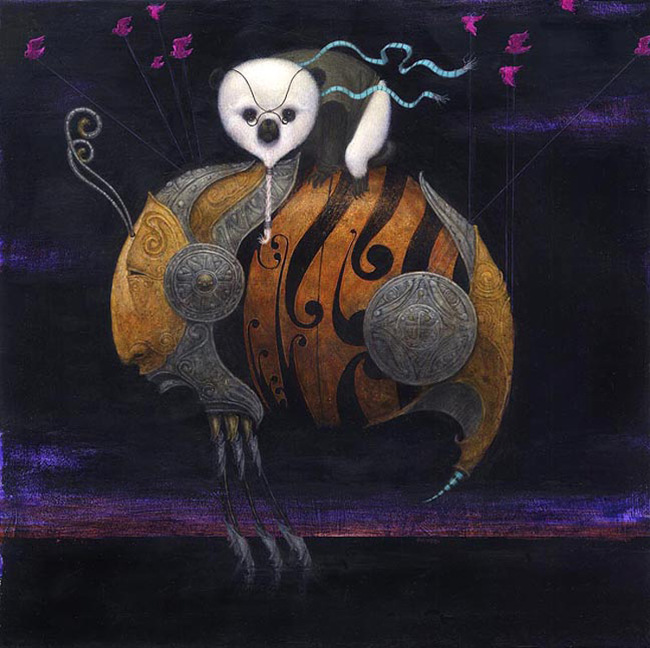 Bears Ride Bees – Bill Carmen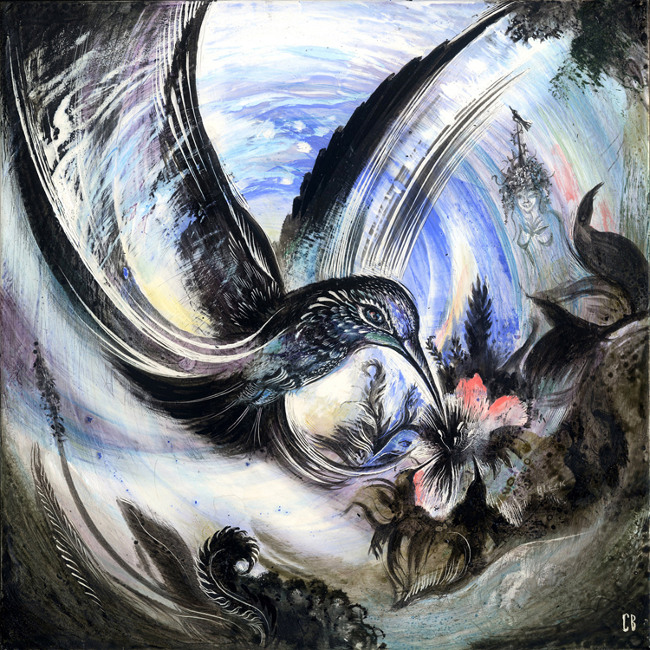 Nectar – Cathie Bleck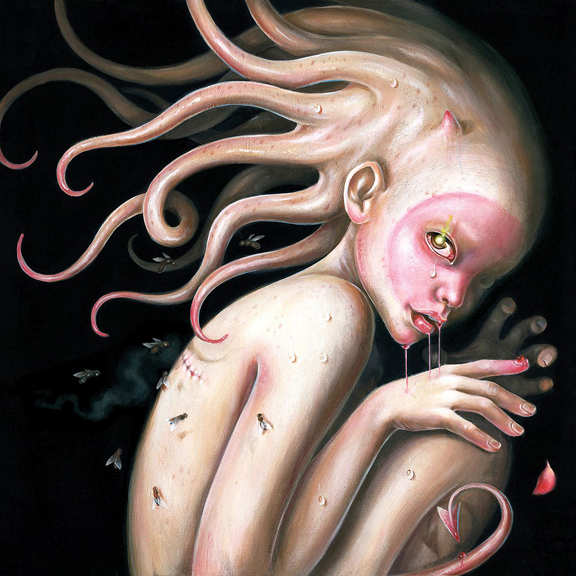 Fallen – Hanna Jaeun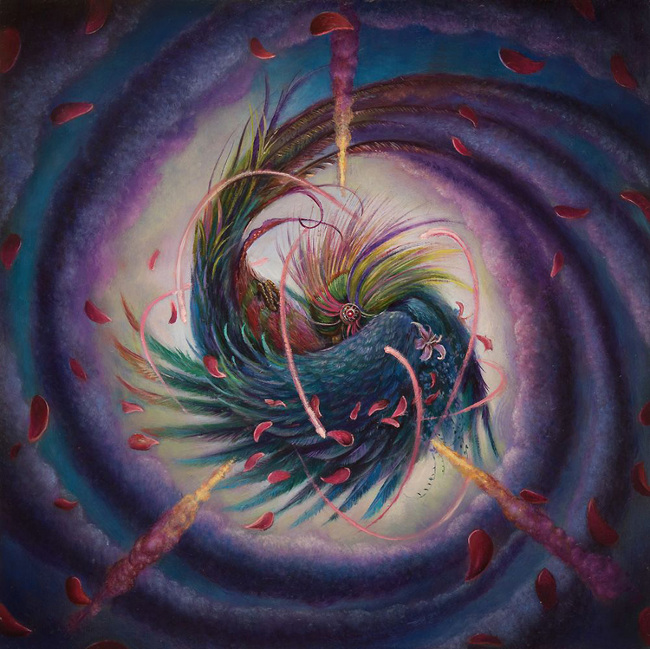 Resplendent – Hannah Yata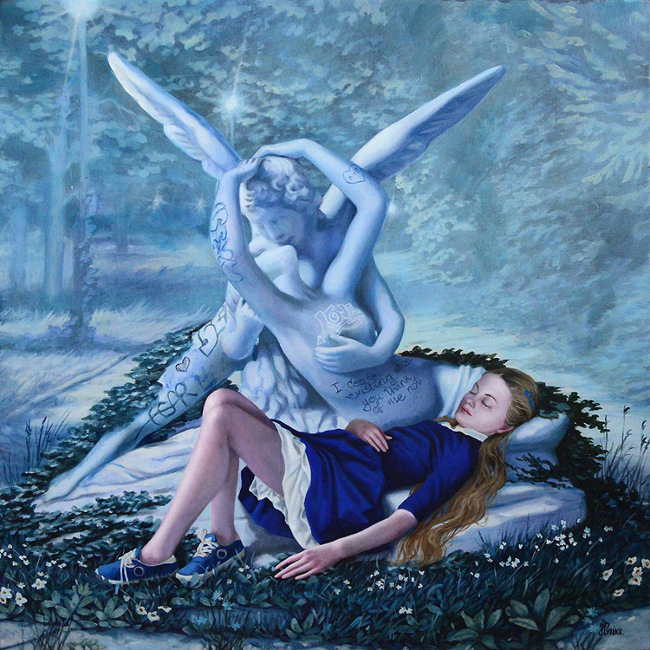 Way Back Home – Jana Brike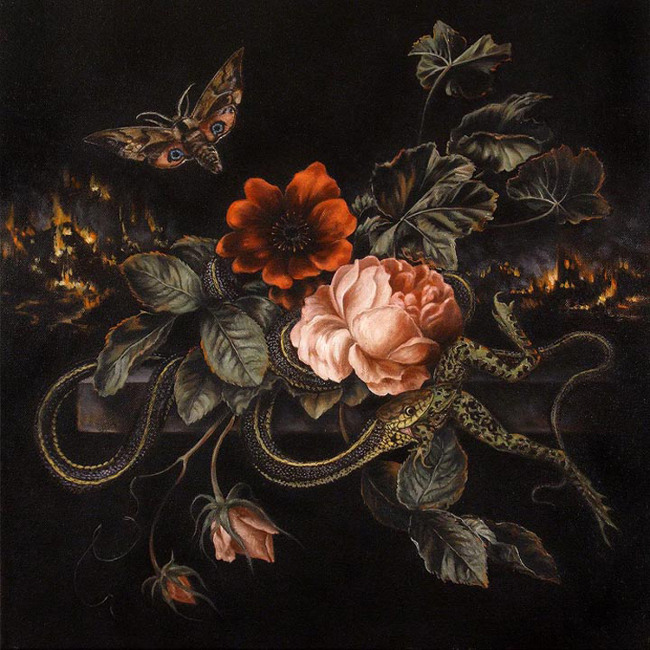 Floral Still Life with a Snake Eating a Frog – Jared Joslin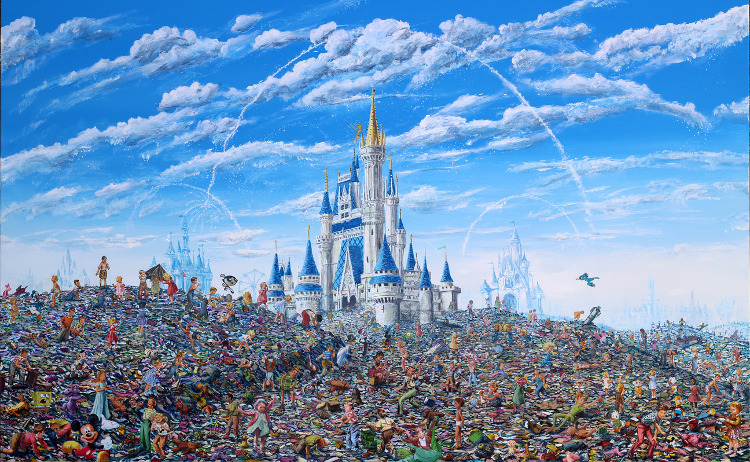 Disneyworld Landfill Kids – Jeff Gillette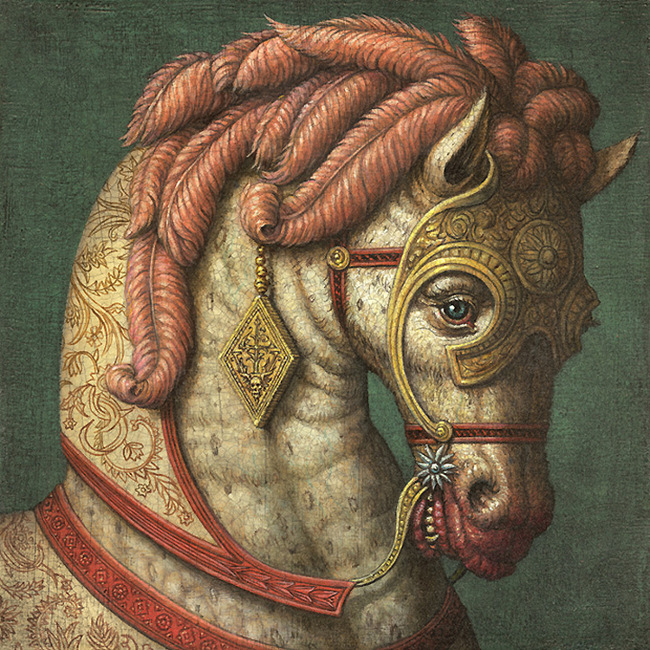 Vanita – Marc Buirckhardt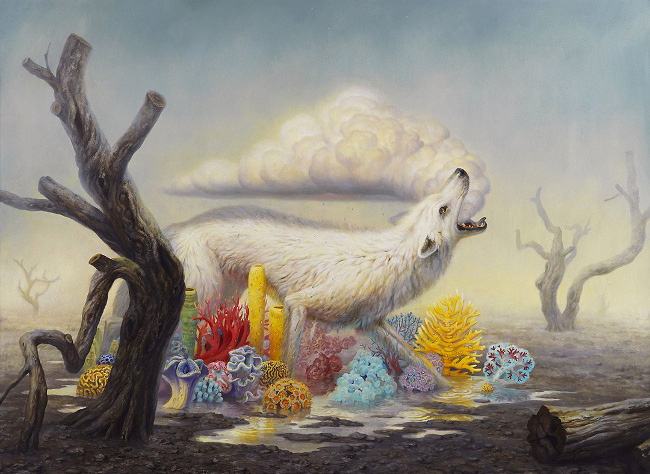 Rainsong – Martin Wittfooth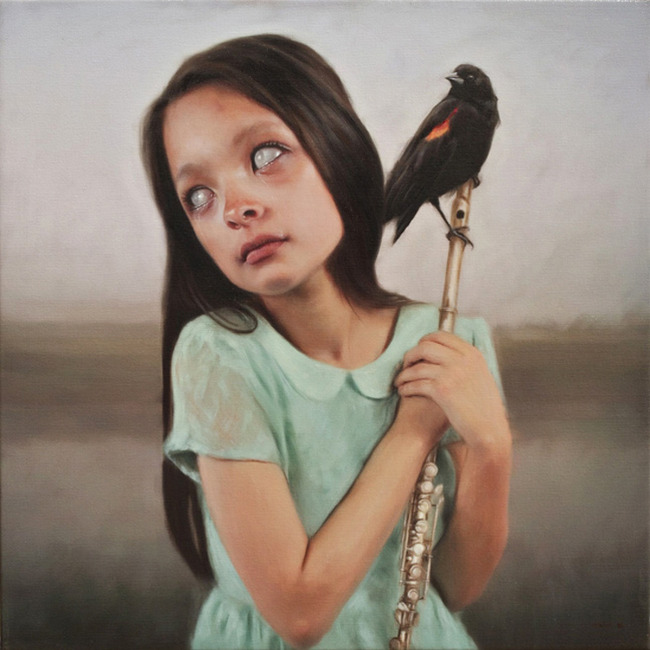 The Bird Song of Hope – Richard J Oliver
Crystal Twins – Ryan Heshka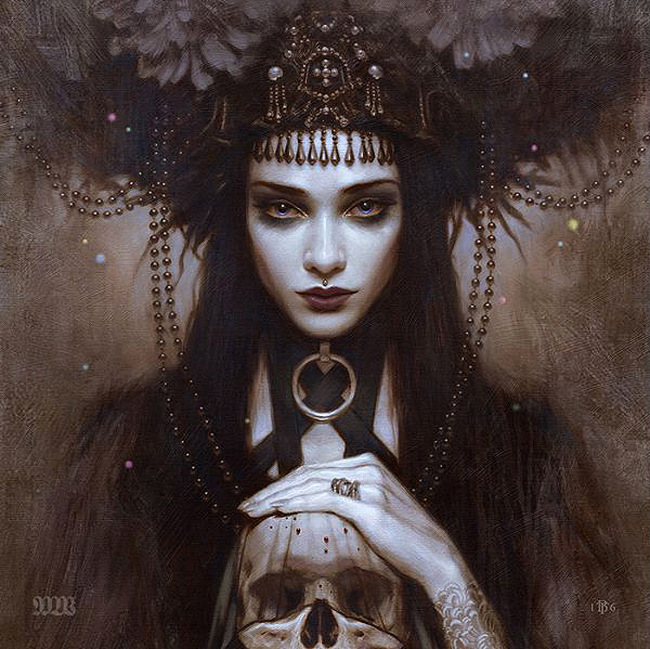 Wake – Tom Bagshaw