Woman. She is an archetype, a stereotype, mother, lover, daughter, and dominator. Larger than life, hiding her divinity, selfie-taking, heartbreaking and heartbroken.
In this dynamic new group exhibition presented by Modern Eden Gallery and curated by beautiful.bizarre, 60 of the best figurative new contemporary artists from around the world were asked to consider the modern woman in all her complexities and contradictions.
"The beautiful.bizarre aesthetic is largely figurative and you will see many feminine faces and bodies, lives and experiences grace the pages of our art quarterly and our web and social media pages. As a woman in the modern world, I am grateful to have the opportunities in life that I do, and honour those that fought for our current freedoms. I am also intrigued how my sister's experience the modern age across cultures and ethnic backgrounds – are we all facing similar issues? Hence the theme 'Femme to Femme Fatale: The Feminine in Contemporary Art' was born in my desire to have the best figurative artists look at the women around them, at themselves and at our society and explore and bring to life the many forms of the modern feminine." ~ Danijela Krha, Co-Founder & Editor-in-Chief, beautiful.bizarre.
The beautiful.bizarre Co-Founders Danijela Krha and Richard Purssey are flying in from Australia to attend the opening reception, as are many of the artists. We will also welcome Mr. Chris Oldfield, Australian Consul-General and Senior Trade and Investment Commissioner, who will be in attendance to show support for the Australian artists and curators involved. So if you are in San Francisco join us from 6pm on Saturday the 17th of September for an incredible evening!
"Be not ashamed women, you are the gates of the body and you are the gates of the soul." ~ Walt Whitman
Opening Reception:
Saturday, September 17, 2016 | 6– 9pm

Exhibition Dates:
September 17 – October 8, 2016

801 Greenwich Street @ Mason and Columbus
San Francisco, CA 94133 United States

For pricing and to enquire about any of the 60 works, email Kim Larson at [email protected]
For more details, videos, WIPs etc follow the Facebook Event page
Femme to Femme Fatale // Modern Eden Gallery // San Francisco // 17 Sep – 8 Oct 2016
Exhibiting Artists:

Jennybird Alcantara, Jaclyn Alderete, Erin Anderson, Glenn Arthur, Jasmine Becket-Griffith, Kelsey Beckett, Chris Berens, Daniel Bilodeau, Graeme Balchin, Lauren Brevner, Jana Brike, Troy Brooks, Leilani Bustamante, Saturno Butto, Dorielle Caimi, Sandra Chevrier, Colin Christian, Young Chun, Sam Wolfe Connelly, Fin Dac, Vanessa Dakinsky, Sheri De Bow, Camilla d'Errico, Julia de Ville, Julie Filipenko, Michael Foulkrod, Alex Garant, Derek Gores, Mab Graves, Chris Guest, Handiedan, Hush, Sarah Joncas, Caia Koopman, Marie Larkin, Joshua Lawyer, Edith Lebeau, Tracy Lewis, Sergio Lopez, Mahlimae, Alessandra Maria, Pippa McManus, Menton3, Philip Munoz, Tran Nguyen, Cate Rangel, Conrad Roset, Popovy Sisters, Tatiana Suarez, Ania Tomicka, Tatyana Trifonova, Brian M. Viveros, Redd Walitzki, Helice Wen, Zoe Williams, Pamela Wilson, Bec Winnel, Hannah Yata, Chie Yoshii, Kate Zambrano
"The artists that have come together to be part of the "Femme to Femme Fatale" exhibition are incredibly impressive. I am honoured that I, and beautiful.bizarre have been able to inspire such a exceptional and diverse group of artists from various styles and genres to come together and explore the feminine in contemporary art and society. I think this speaks to the wonderful reputation that beautiful.bizarre has built over the last 3+ years as a business that truly respects and values artists, and of course is madly in LOVE with the incredible work they produce." ~ Danijela Krha, Co-Founder & Editor-in-Chief, beautiful.bizarre
We are now delighted to reveal below just a small selection of the 60 works which will be on view at Modern Eden Gallery from 17 September – Enjoy!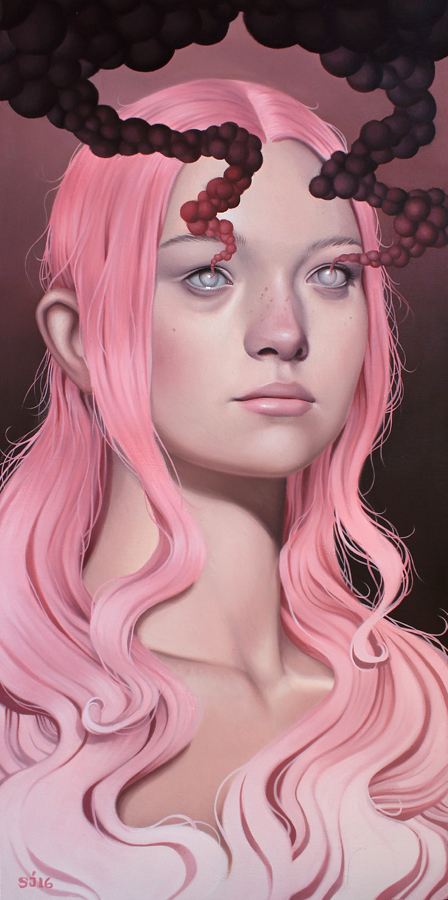 Sarah Joncas
Sugar Storm, 2016
Oil on wood panel, 12 x 24″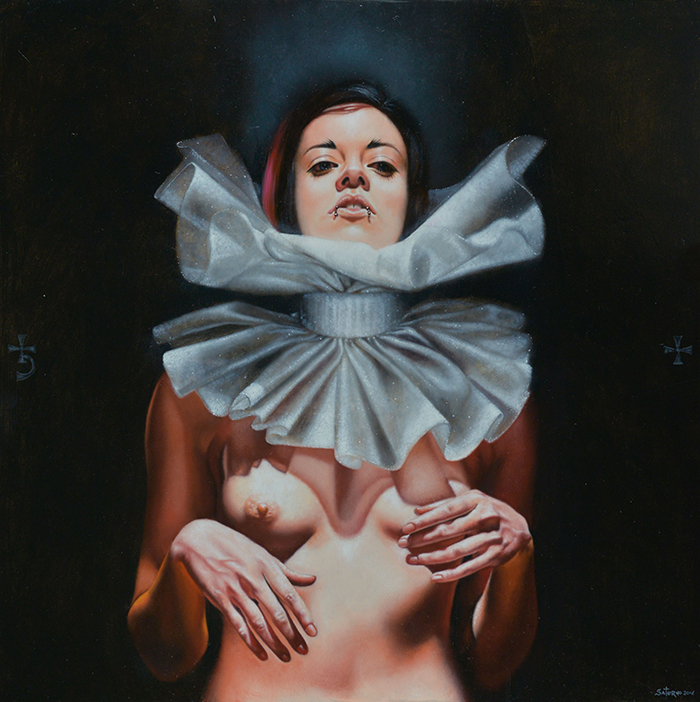 Saturno Buttò
E.V.P./Femme Fatale, 2016
Oil on wood, 27 x 27″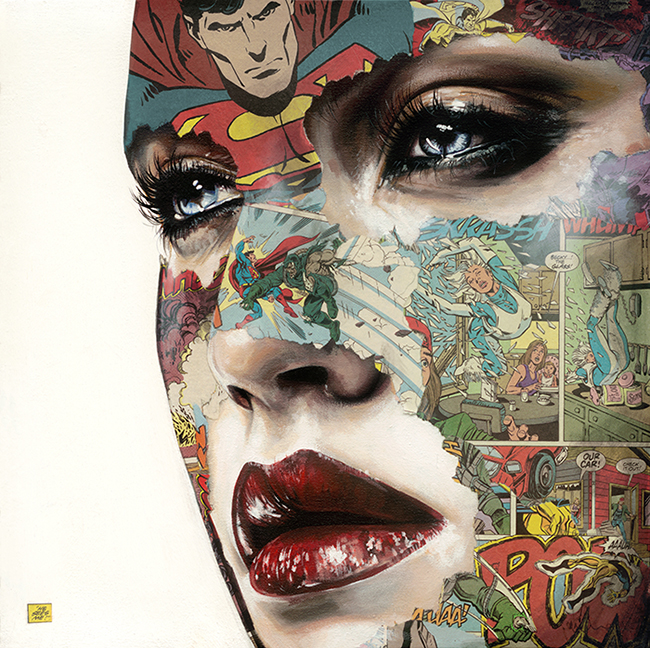 Sandra Chevrier
La Cage, à travers son regard, 2016
Mixed media on canvas, 14 x 14″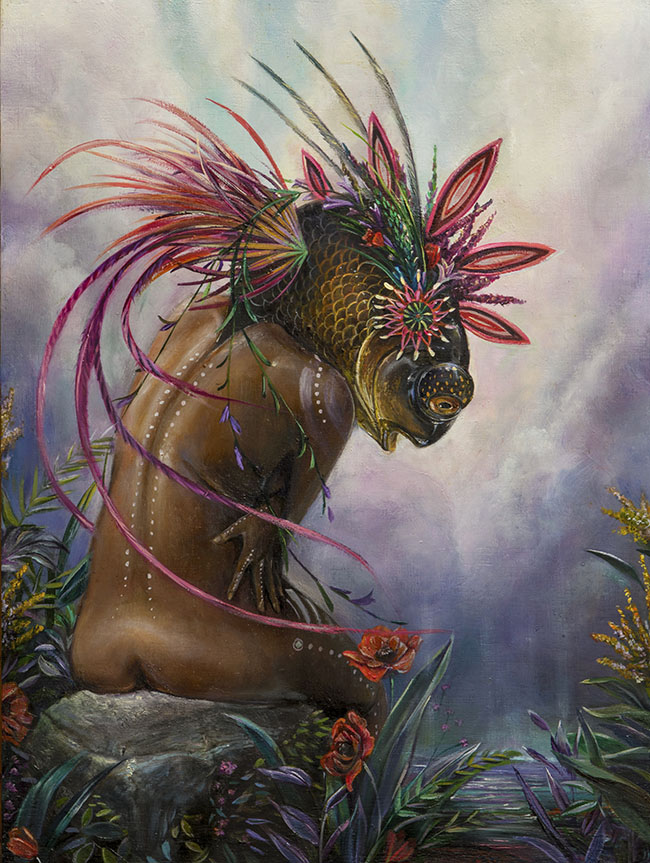 Hannah Yata
Reflections, 2016
Oil on panel, 9 x 12″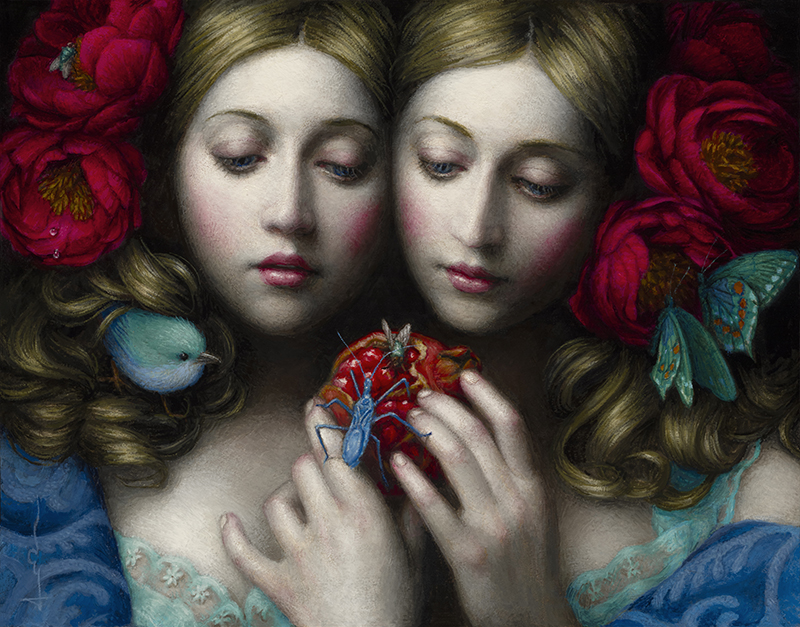 Chie Yoshii
Predator and Prey, 2016
Oil on Panel, 11 x 14″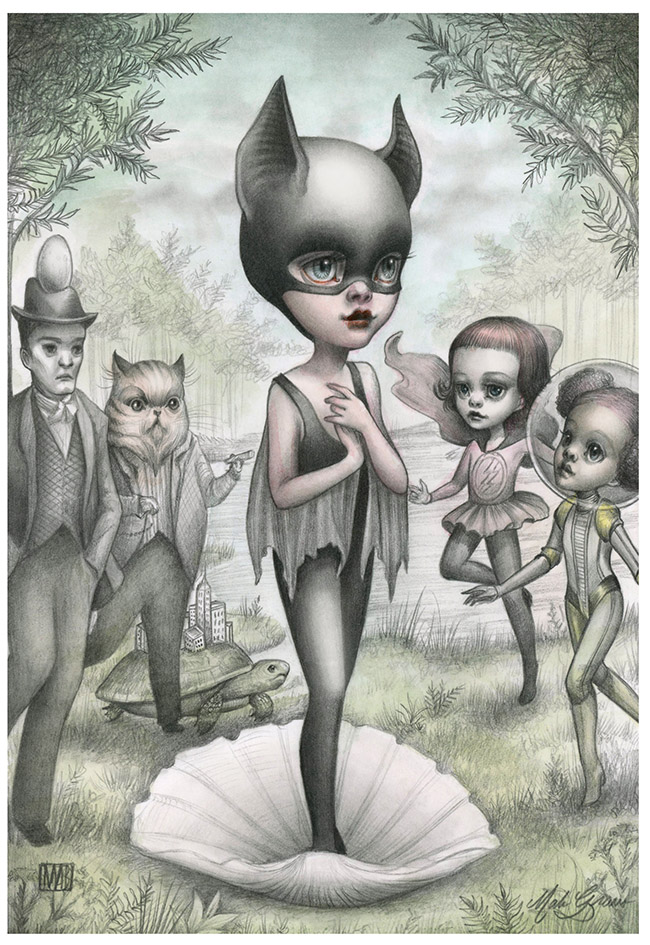 Mab Graves
The Birth of Bat Girl, 2016
Acrylic, watercolour and graphite on Bristol, 13 x 15″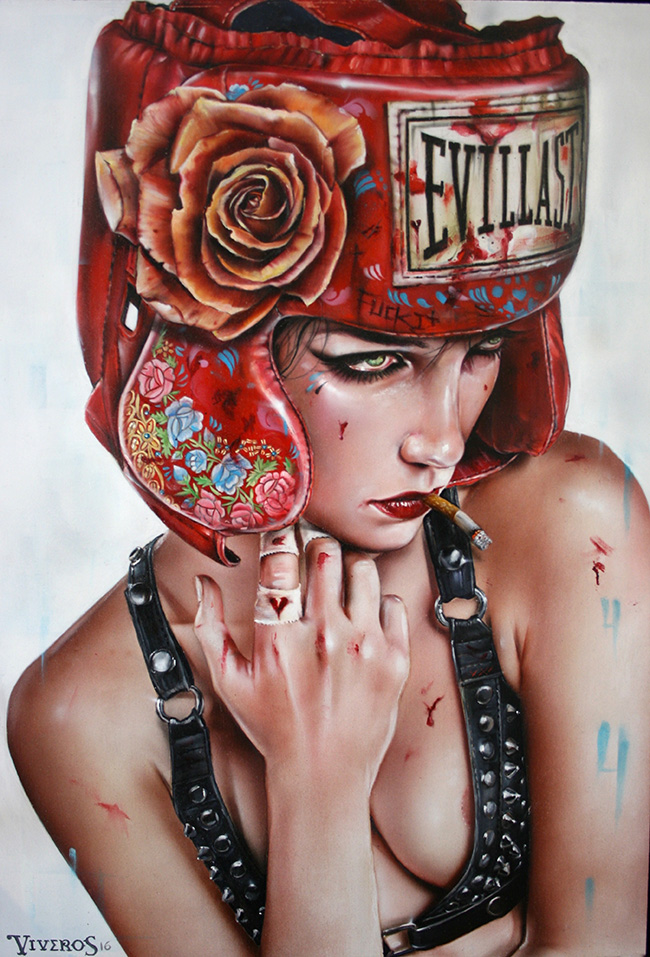 Brian M. Viveros
Shadow Boxer, 2016
Oil & acrylic on maple board, 14 x 20″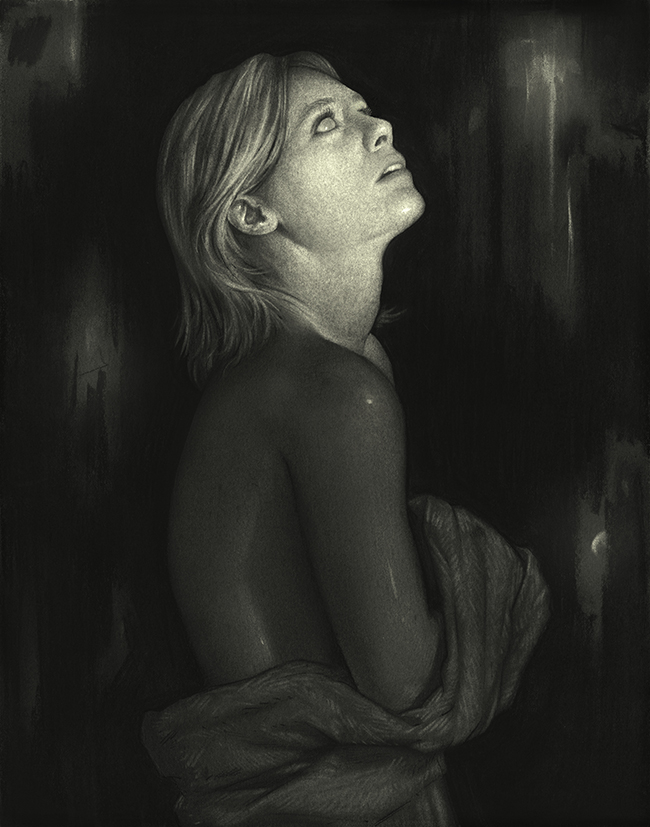 Sam Wolfe Connelly
The Apparition of Nod, 2016
Graphite and carbon on paper, 10.5 x 13.5″
Jana Brike
The Witch Night, 2016
Oil on Paper, 11 x 15″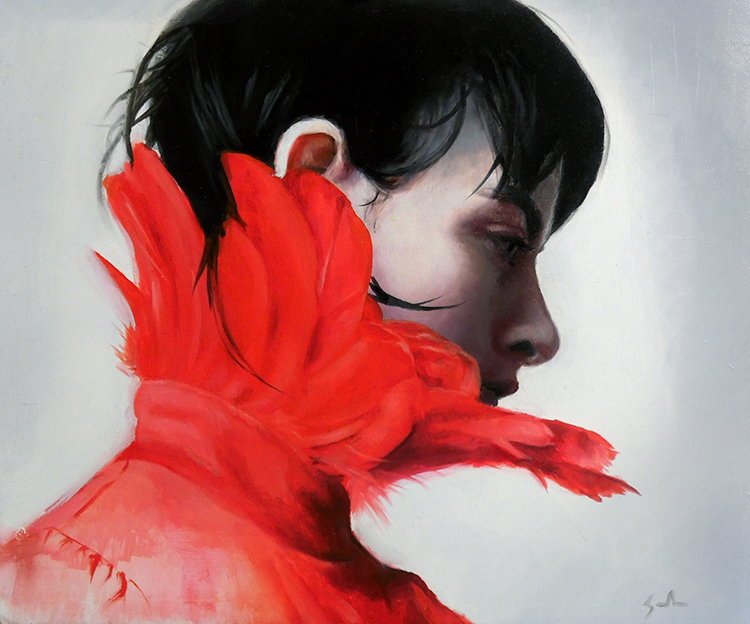 Kate Zambrano
Maul, 2016
Oil on panel, 9 x 11″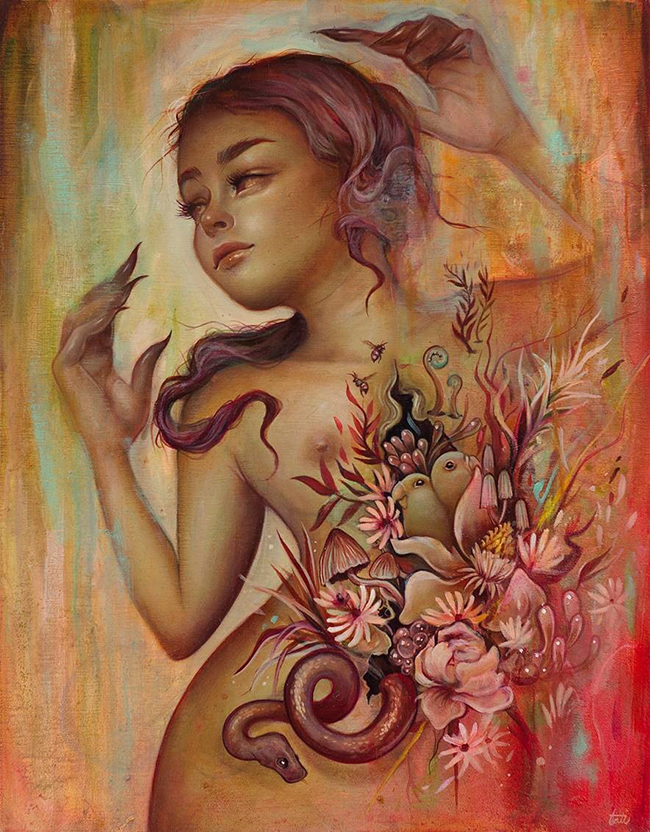 Tatiana Suarez
Flourish, 2016
Oil and aerosol on wood board, 11 x 14"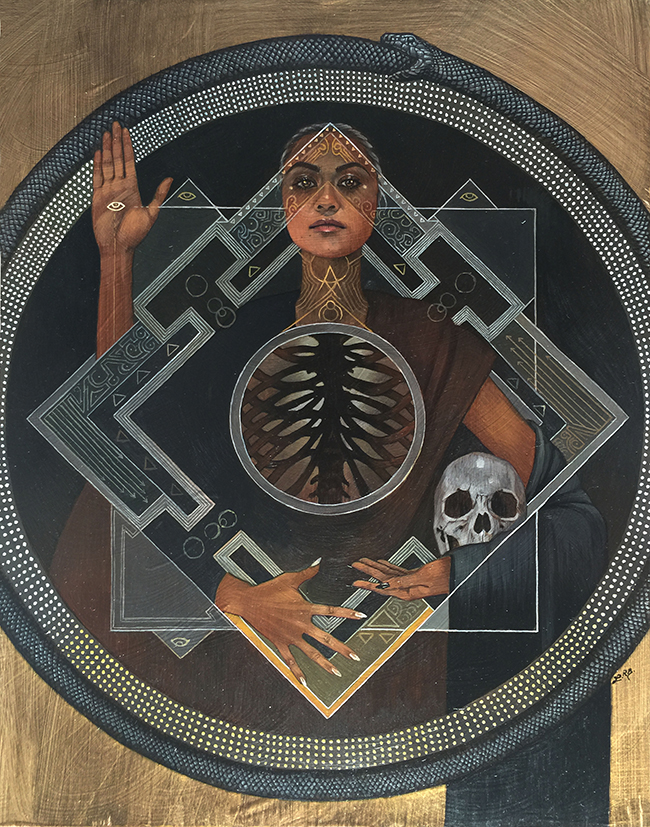 Leilani Bustamante
Anima, 2016
Acrylic and oil on wood, 11 x 14″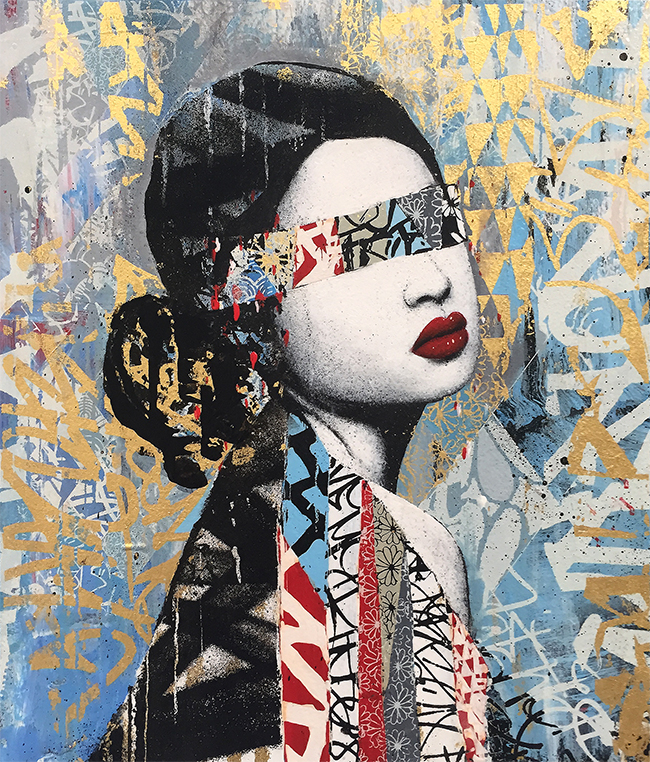 HUSH
Eden, 2016
Acrylic paint, screen print, spray paint, ink and 24ct Gold Leaf.
Gloss varnished on 300gsm Somerset velvet textured handmade cotton paper, 14 x 12″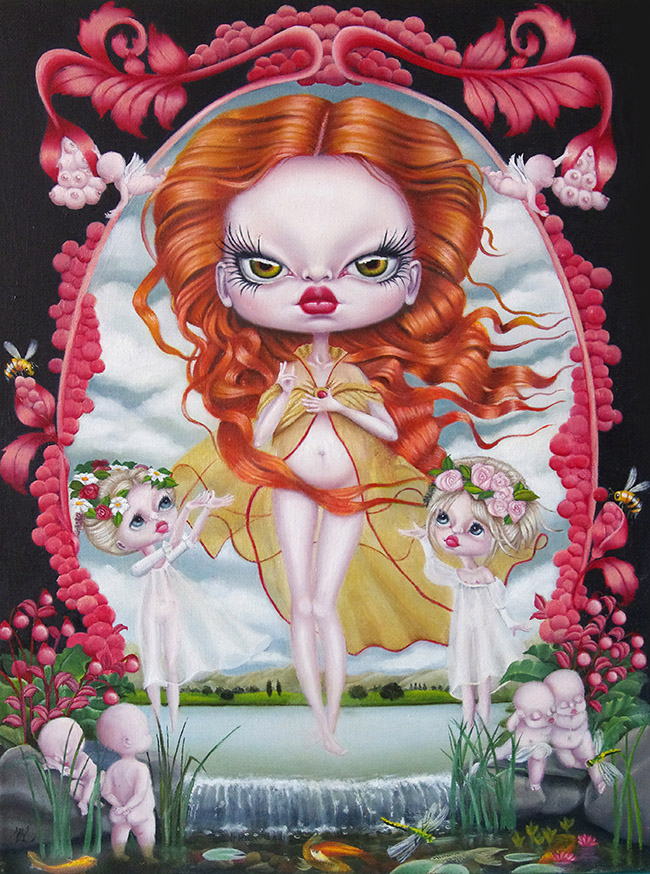 Marie Larkin
Force of Nature, 2016
Oil on canvas, 12 x 16″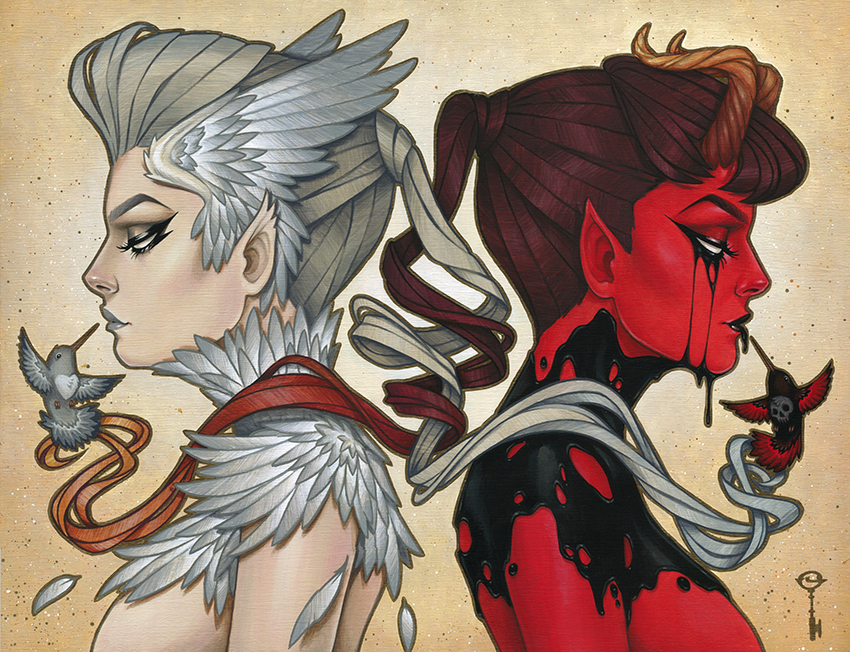 Glenn Arthur
Intertwined, 2016
Acrylic on wood, 14 x 18″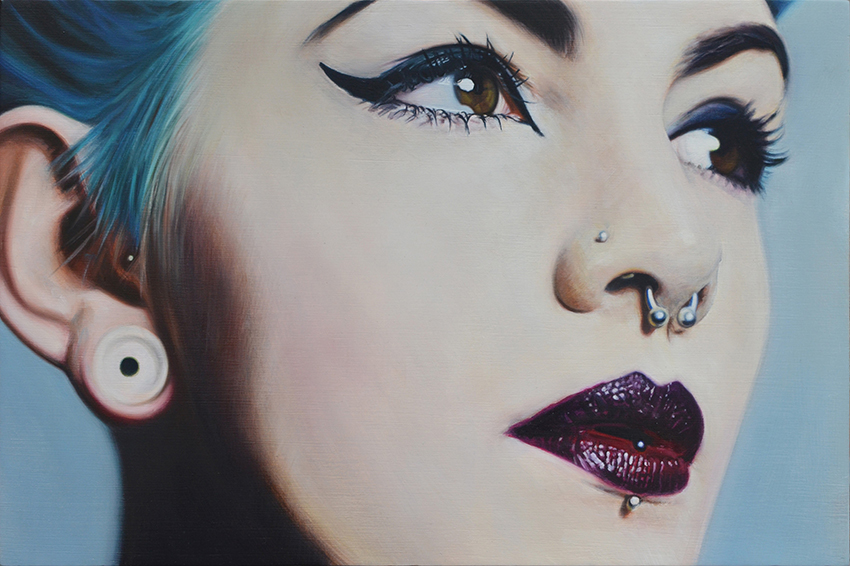 Philip Muñoz
Eve of Seduction, 2016
Oil on board, 14 x 9″
Camilla d'Errico
Eve, 2016
Oil on wood panel, 13 x 19″
Julia deVille
Raven, 2016
Taxidermy raven, sterling silver, black rhodium, amethyst and glass, 95 x 40 x 45cm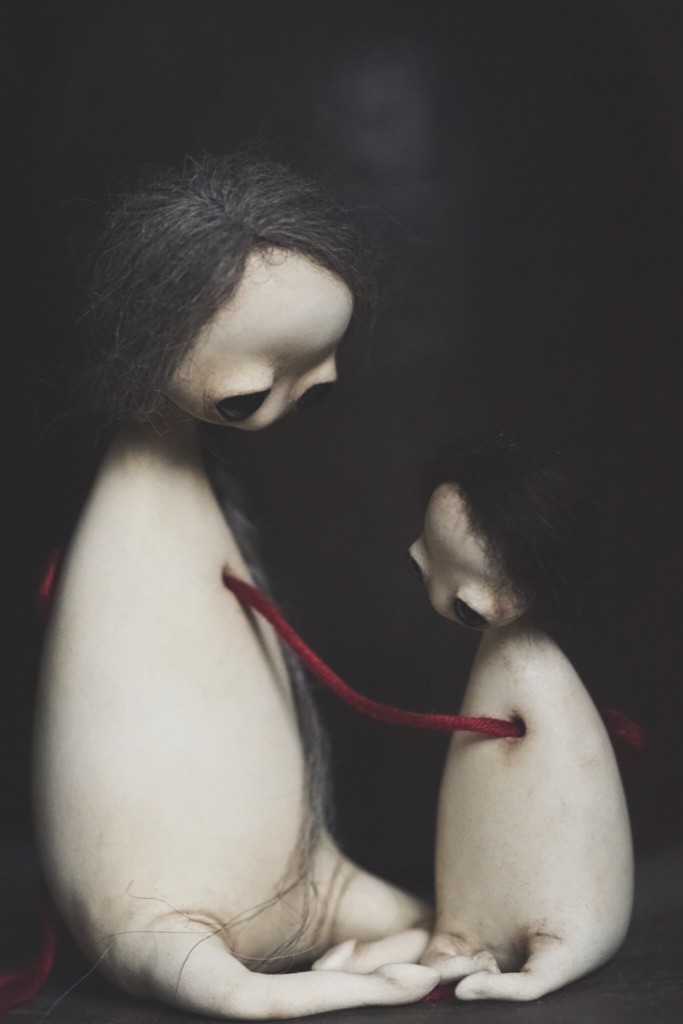 Mahlimae
The Everlasting Gift, 2016
Stone clay, Icelandic wool, cotton, glass, almandine garnets
Part I – 7cm x 13.5 cm Part II – 3.5cm x 7.5cm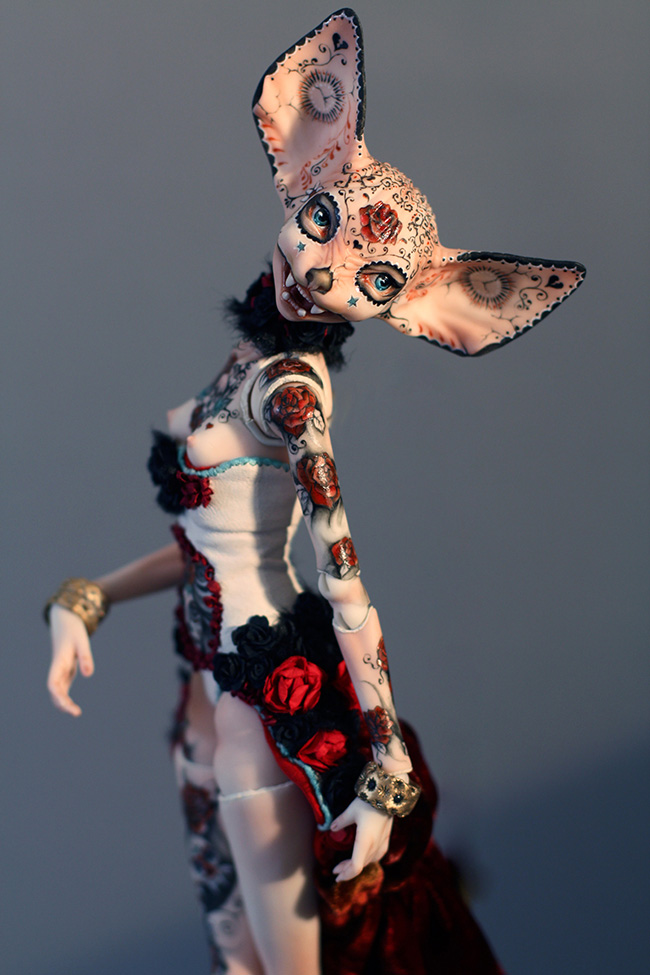 Tatyana Trifonova
Calavera Sphinx, 2016
A ball jointed, porcelain art doll. Single edition.
Height is 13″, body has a 23 points of articulation, ball joint construction allows the figure to strike natural human-like poses, parts are linked to the body with elastic cord. "Calavera Sphinx" is painted and blushed with ceramic china-paint which is impervious to fading, oils and chemicals. Joints are lined with natural leather. Shoes are not detachable and coated with gold and varnish. Accessories are handmade of bronze with inserts of semi-precious stones. Complete Kit includes: Ball jointed doll "Calavera Sphinx" with tattoos. Outfit made of natural leather and silk and accessories of bronze. Stand made of mahogany. Box. Documentation.
Handiedan
Flos Vitae, 2016
Mixed media. Digital collage and Hand cut collage.
Paper layers and found material, pen, matte varnish on board in antique metal table stand, 9.5" x 12".
Framed 12.25" x 20"
Save