After a resounding success with last year's first ever Contemporary Figuration, the eclectic group show returns to Abend Gallery to share even more exclusive interpretations of figurative painting in the modern day. Abend Gallery opens its doors to both the well-established and emerging artists, each putting their own mark on the visual explorations of contemporary figuration. The mix of works in store is not only mesmerising, yet refreshingly versatile. Abend's latest group show supports each artist as they add their individual voices to the ongoing evolution of the genre.
Opening Reception:
Friday, May 13 | 6-9pm
FREE ADMISSION
Exhibition Dates:
May 13 – June 18, 2016
2260 E Colfax Ave., Denver, CO 80206 – Tel: 303-355-0950 | 800-288-3726
Hours: Tue-Sat, 10 – 6pm
Participating artists:
Rebecca Mason Adams, Jaclyn Alderete, Daliah Ammar, Anna Rose Bain, Jennifer Balkan, Alex Beck, Linda Tracey Brandon, Victoria Castillo, James Crandall, Judith Dickinson, Jacob Dhein, Kathiucia Dias, Kim English, Alpay Efe, Alia El-Bermani, Mary Chiaramonte, Michael Dowling, Delfin Finley, Teresa Elliott, Thorgrimur Einarsson, Valentin Fischer, Anna Hammer, Johanna Harmon, Derek Harrison, Justin Hopkins, Olga Krimon, Sergio Lopez, Shana Levenson, Nicolas Martin, Joseph Martinez, Jennifer McChristian, Peggy McGivern, Ryan Morse, Blake Neubert, Karen Offutt, Gage Opdenbrouw, Tammi Otis, Matthew Paoletti, Jane Radstrom, Rob Rey, Devon Rodriguez, Matthew Saba, Hiroshi Sato, Kirsten Savage, Mark Bradley Schwartz, Che Smith,  Suzy Smith, Britt Snyder, Clyde Steadman, Eric G. Thompson, Sharon Pomales-Tousey, Hsin-Yao Tseng, Michael Van Zeyl, Emilio Villalba, John Wentz and Zack Zdrale.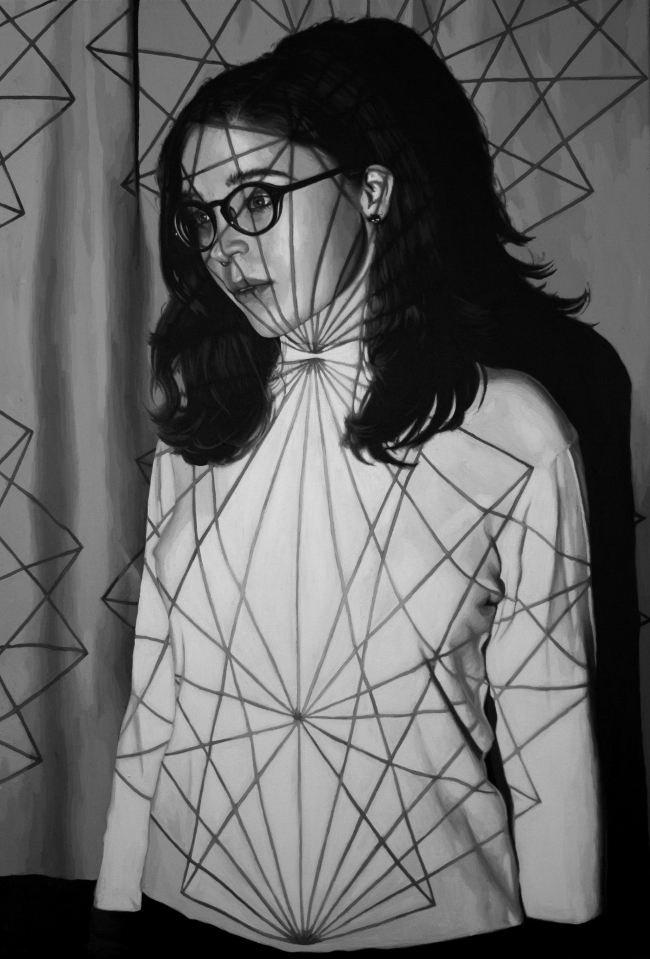 'Georgia No. 1' – Rebecca Mason Adams
Press Release:
"Contemporary Figuration is an argument that high-caliber figurative work has a place in Denver, and that local and regional artists have an important voice to contribute to the genre. Curators Dave Ethridge and Connor Serr have carved out a niche within the local art scene, exhibiting some of the most exciting and note-worthy works from some of the most reputable and ground-breaking portrait artists working today… As a viewer one will find that there is much more to be discovered and discussed when examining the paintings, extending well past the already established ideas and concepts one typically thinks of… There are a lot of new ideas and techniques to explore, making this exhibition an ever-evolving and important event in the context of the contemporary art scene."
Contemporary Figuration will be exhibiting at Abend Gallery until June 4, 2016. For more information, visit their website or call 303-355-0950 to find our more information.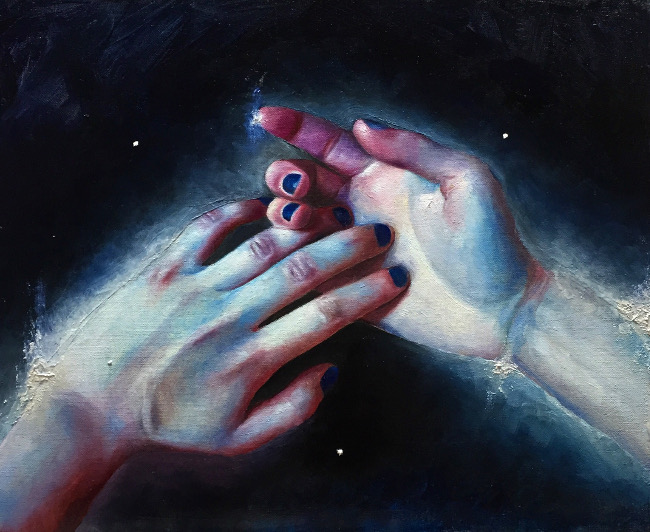 "Exulansis" – Daliah Ammar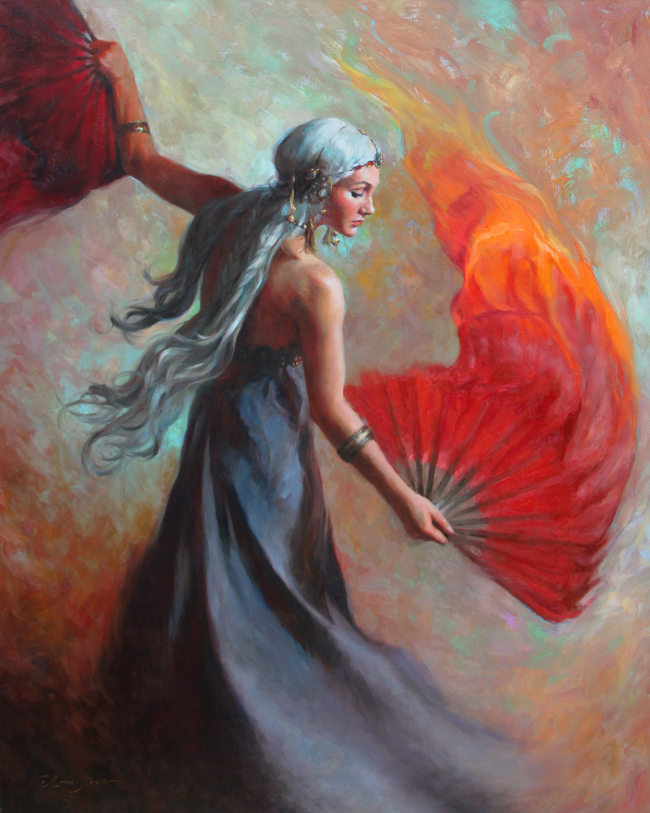 "Fire Dance" – Anna Rose Bain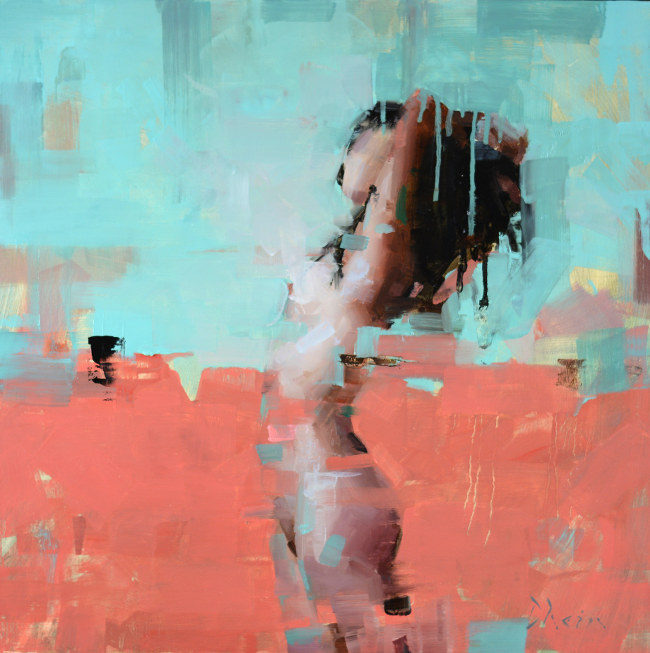 "Nude in Green and Orange" – Jacob Dhein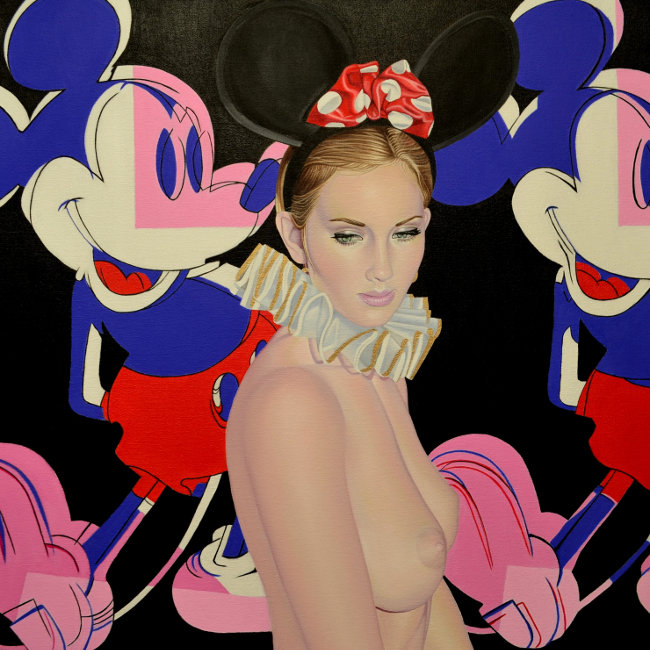 "Calling Mouse Trap" – Suzy Smith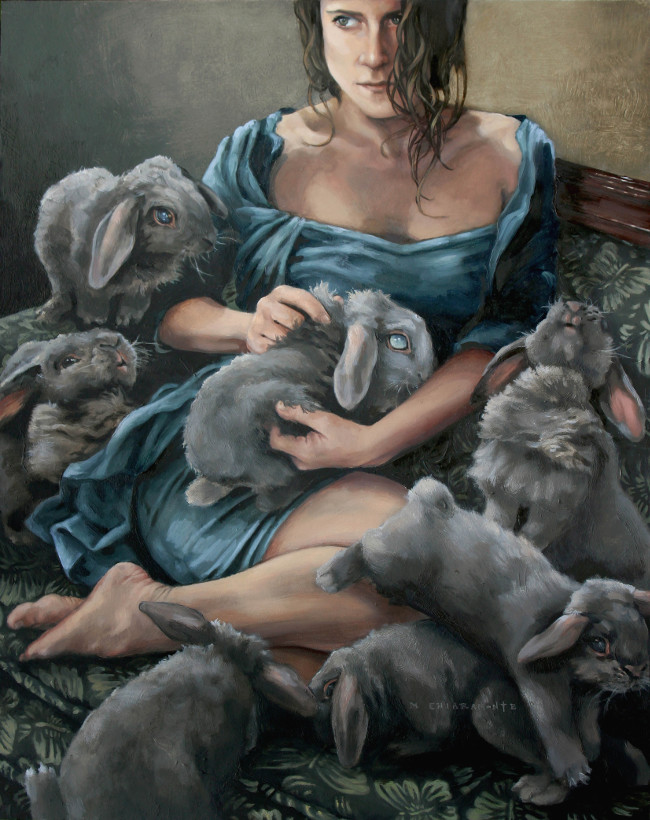 "Blind Prediction" – Mary Chiaramonte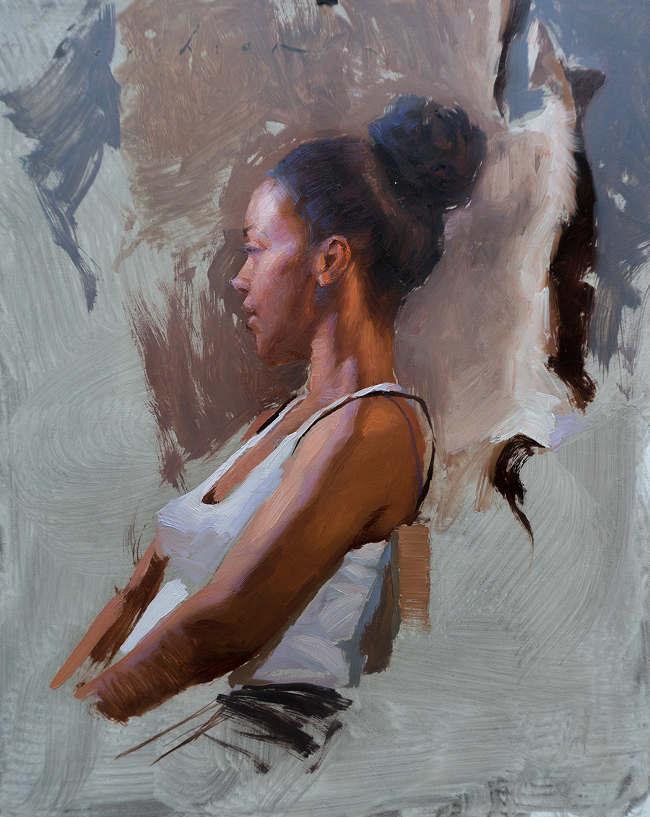 "Warm and Cool" – Cody Erickson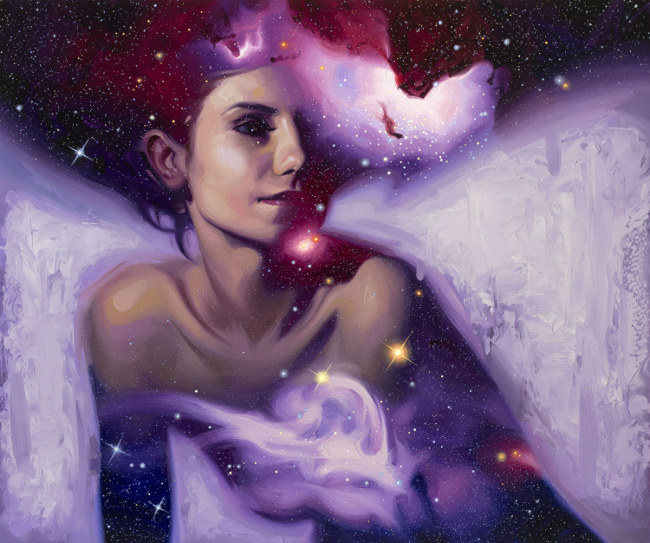 "Stardust" – Rob Rey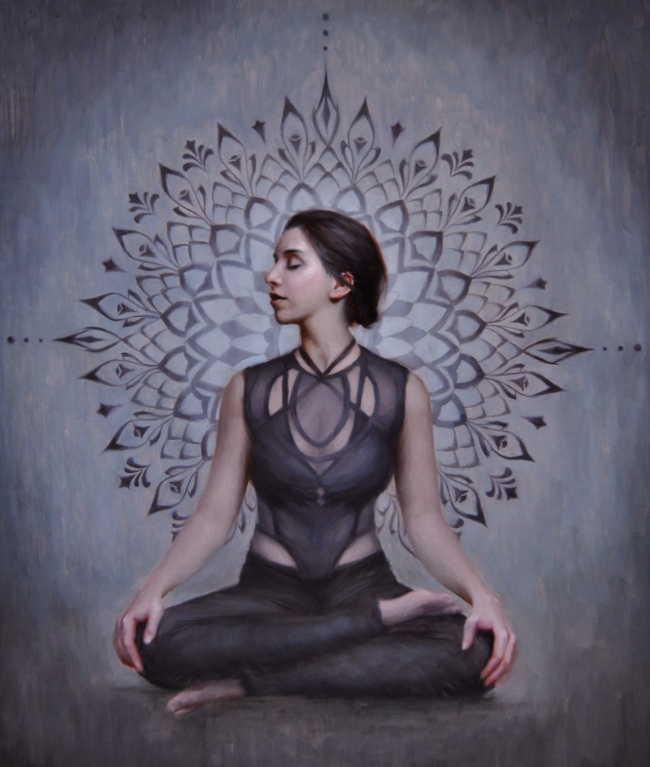 "Harmony" – Derek Harrison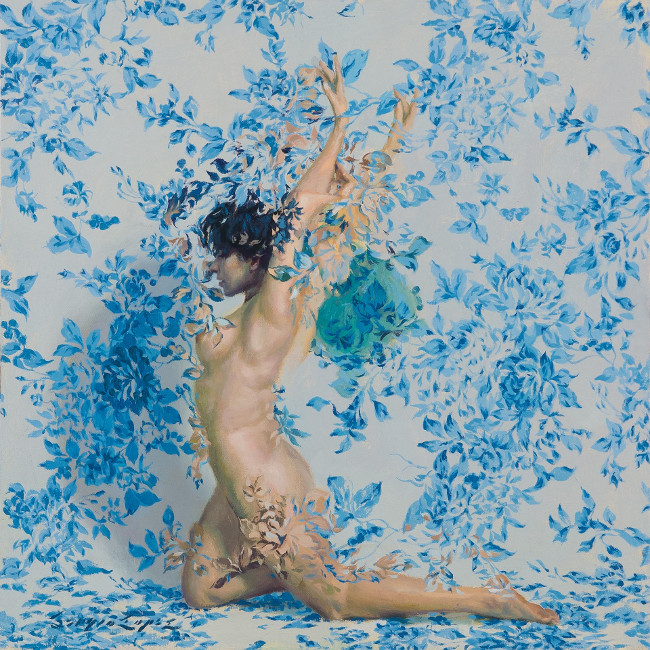 "Penelope" – Sergio Lopez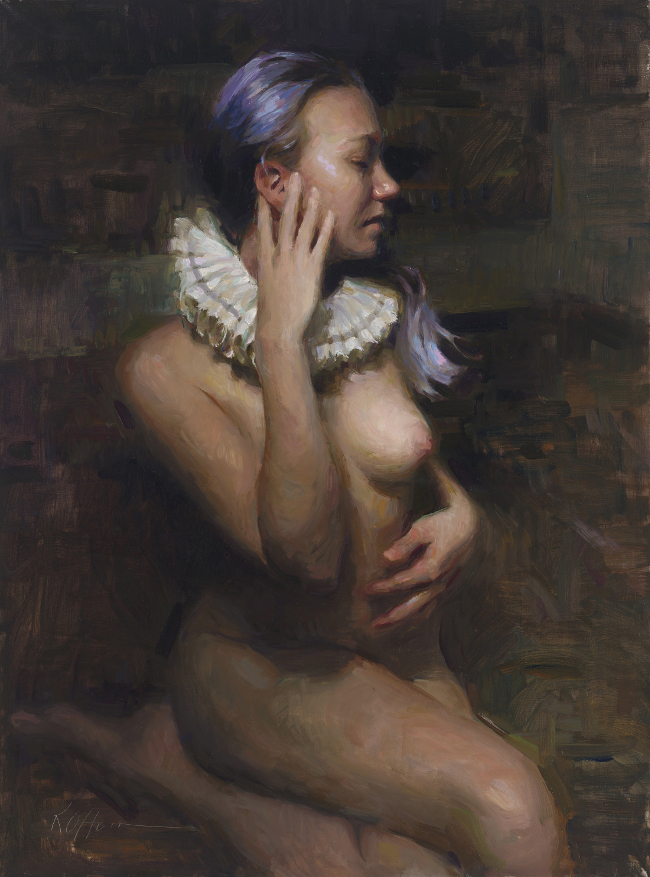 "Erin" – Karen Offutt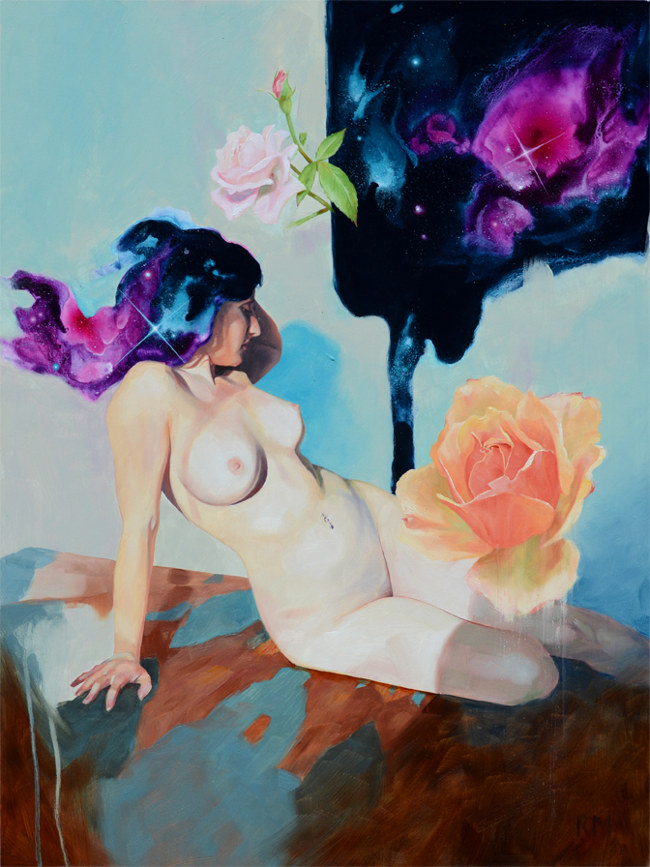 "Into the Light" – Ryan Morse
Save