Travis Louie is an artist known for his daguerreotype style photorealistic paintings of imaginary creatures. Trained in photo-retouching, he masterfully uses acrylic paint and graphite to mimic the look of vintage photographs. All of his subject matters – mythical beings, otherworldly creatures, and human odditites – come into existence as tiny drawings and writings in his journals where he created his own imaginary world. Heavily influenced by the Victorian and Edwardian period, he refers to his style as "a kind of cryptozoology".
This month, he returns to Roq La Rue to display his most recent works. Unlike his previous paintings, the works he display during this exhibition look a lot more like candid snapshots than formal portraits. Personally, I consider this slight variation in style as the artist's effective way to introduce an additional level of playfulness into his works.
If you happen to be in Seattle between May 7th and 30th, be sure to visit the art gallery.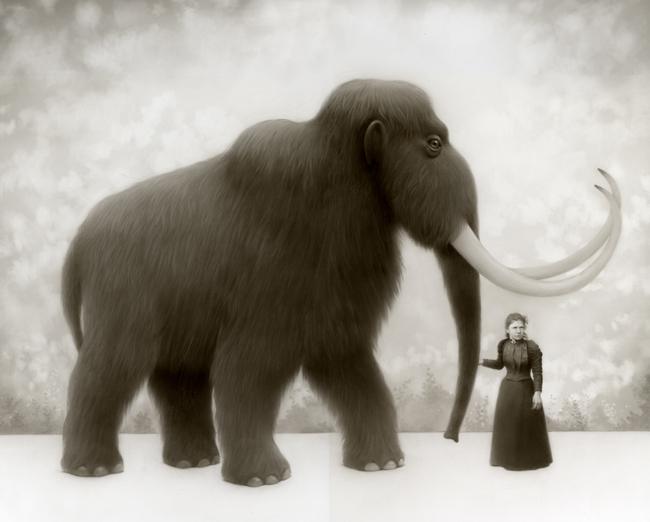 532 1st Ave S
Seattle, WA 98104
Opening Reception:
Thursday, May 7, 2015 | 6-9PM
Exhibitions Dates:
May 7, 2015- May 30, 2015