On January 29th, 2015 Antler Gallery will open their 3rd annual Audubon Society of Portland benefit exhibition, titled "Brink". Eighteen artists have been asked to create artworks that focus on either an extinct or an endangered species. These new original pieces will be on display for one month, and 20% of all sales will be donated to the Audubon Society of Portland. The gallery will also host other fund-raising events during the opening and throughout the show. 100% of the proceeds from sales of  seven miniature original drawings by Vanessa Foley will be donated to the Audubon Society of Portland. To commemorate this event, Jen Lobo will be releasing limited edition plates of her drawing "Angalifu and Oxpeckers" which will be available both online and at the gallery during the opening of the exhibition.
Brink
A group show benefiting the Audubon Society of Portland
Opening Reception:
January 29th, 2015 @ 6 – 9 PM

Exhibition Dates:
January 29th – February 23th, 2015
2728 NE Alberta St.
Portland, Oregon 97211
Participating Artists:
Chie Yoshii, Kevin Earl Taylor, Brin Levinson, Jennifer Parks, Keith Carter,
Jillian Dickson, Vanessa Foley, Susannah Kelly, Jon MacNair, Erich J. Moffitt, Caitlin McCormack,
Jen Lobo, David Rice, Lindsey Carr, Neil M. Perry, Heidi Elise Wirz, Rachel Sabin, and Morgaine Faye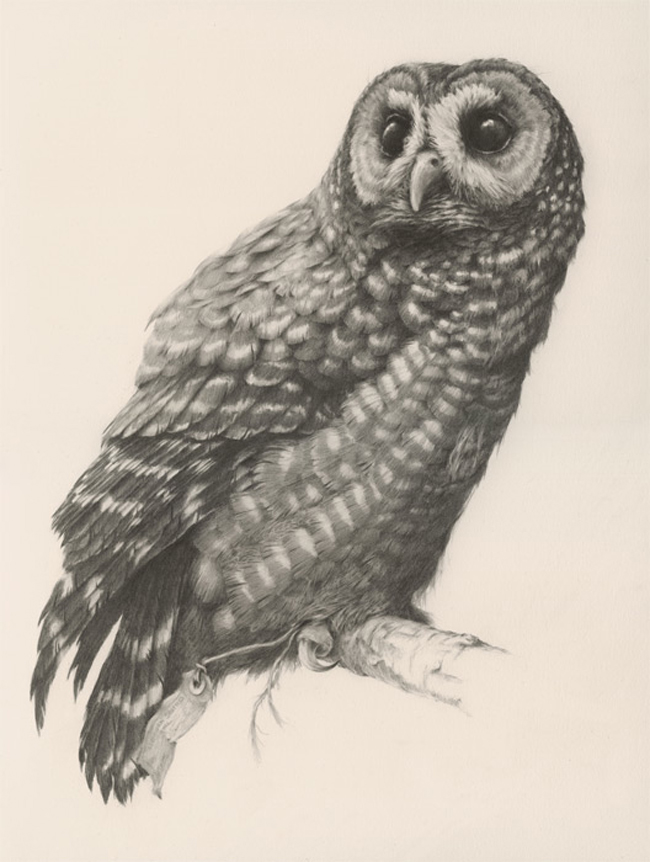 (Above) "Northern Spotted" by Vanessa Foley
Antler Gallery showcases many artists whose works are inspired by the natural world and feel the importance of supporting wildlife conservation. With its strong focus on nature based art, Antler Gallery sees the Audubon Society of Portland – that does an incredible amount of valuable work to promote the enjoyment, understanding and protection of native birds, other wildlife, and their habitats – a very appropriate charity partner.
For more information about the show, please visit Antler Gallery's website.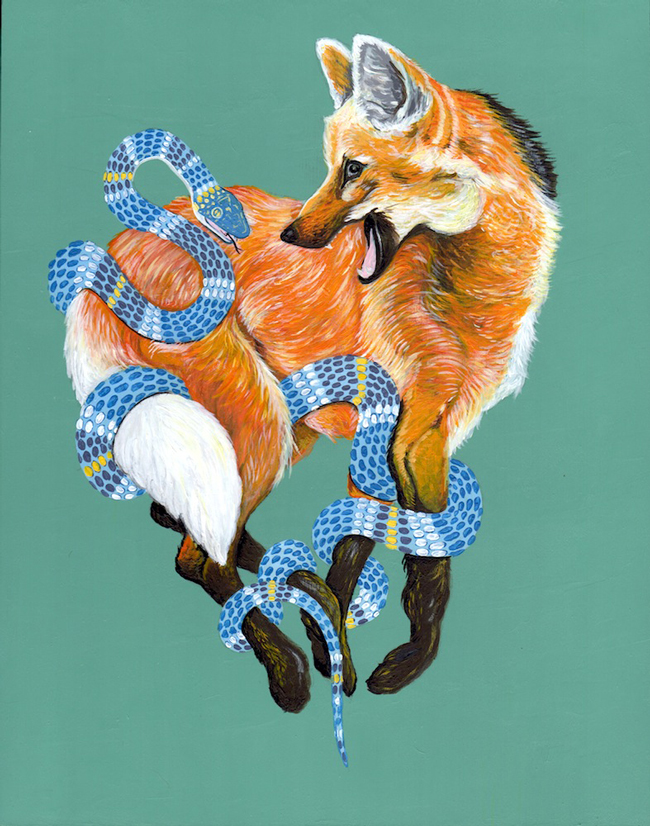 (Above) "Maned Wolf" by Neil M. Perry
(Above) "On Balance" by Erich J. Moffit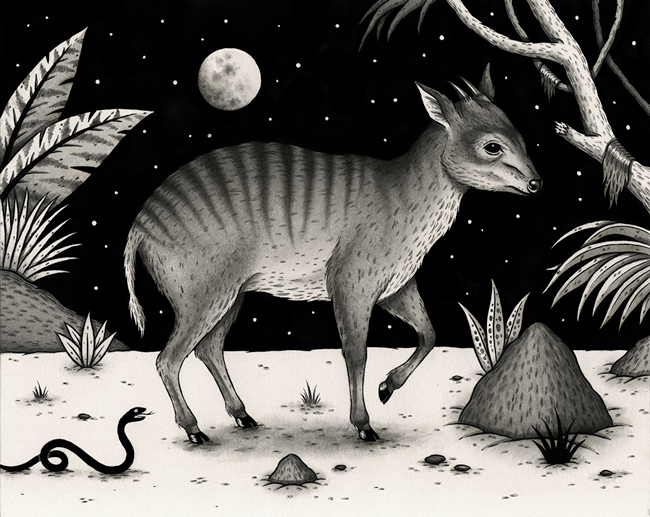 (Above) "Zebraduiker" by Jon MacNair
(Above) "Encryption" by Kevin Earl Taylor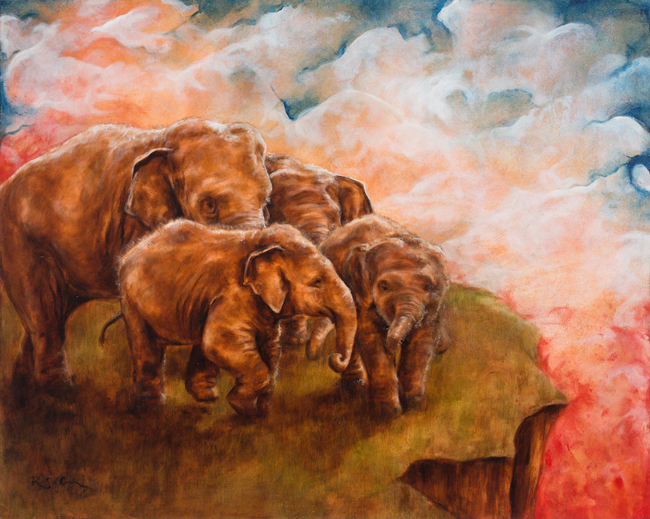 (Above) "Elephas Maximus" by Rachel Sabin
(Above) "Omen" by Brin Levinson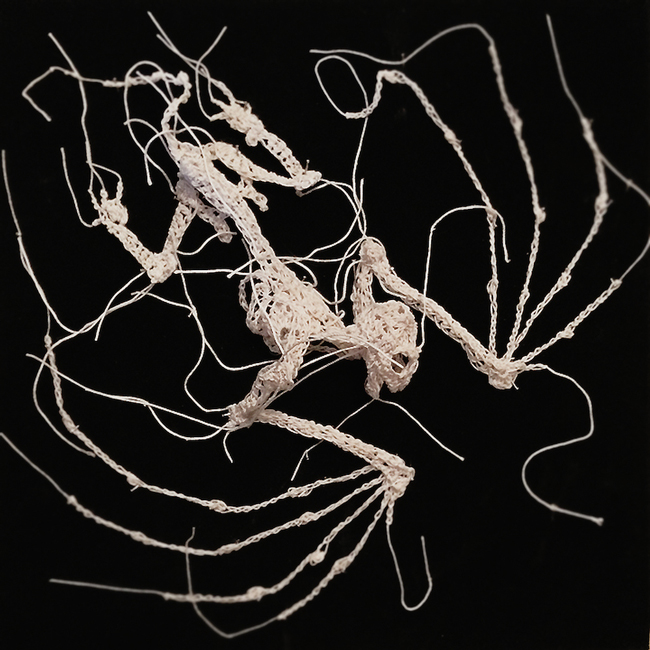 (Above) "Capsule" by Caitlin McCormack
(Above) "Offering" by Chie Yoshii