Modern Eden is excited announce the return of Stephanie Chefas  of Platinum Cheese to the gallery this January after last year's knockout exhibition, Feral Creatures. Chefas has hand-selected thirty four artists from all over the world to create fresh, new works that exemplify her curatorial vision.
The artists whose works you can expect to see in this exhibition are: Aaron Nagel, Ben Venom, Bradley Platz, Brian Donnelly, Caitlin Hackett, Caleb Hahne, Candice Tripp, Christine Wu, Christiana Mrozik, Christina Paulos, Cyrcle, David Bray, Deedee Cheriel, Henrik Aa. Uldalen, Jeff Ramirez, Jana Brike, Jeni Yang, Jennifer Nehrbass, Kelly Allen, Lily Mae Martin, Linnea Strid, Liz McGrath, Lucien Shapiro, Marco Mazzoni, Maria Rubinke, Max Kauffman, Mel Kadel, Meryl Pataki, Michael Alm, Morgan Slade, Peter Gronquist, Shawn Huckins, Souther Salazar, and Zoë  Williams.
The exhibition exhibition is free and open to the public; and the exhibition curator – along with select participating artists – will be in attendance at the reception.
Platinum Blend
Opening Reception:
January 10th, 2015
Exhibition Dates:
January 10th – 31th, 2015
801  Greenwich  Street
San  Francisco,  CA  94133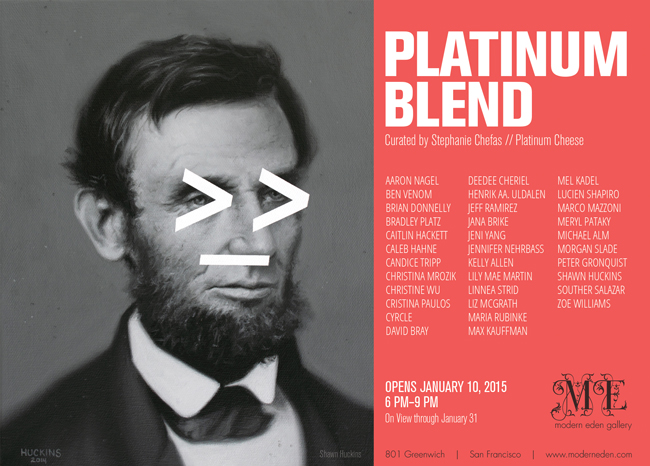 "Running  Platinum  Cheese has  given  me  a  platform  to  share  some  of  the  most  innovative  voices  thriving  within  today's  New Contemporary  Art  scene. This  latest  exhibition  represents  a  culmination  of  my  experiences  in  the  art  world,  and  expands  upon  the  dialogue  between  artist  and  audience  by  providing  an  arena  where  fans  and  creatives  alike  engage  under one  roof.  Each  artist  was chosen  based  on  my  admiration  for  his  or  her  unique  aesthetic  as  well  as  his  or  her  ability  to  captivate  the  viewer  time  and  time  again.  When  these  singular  voices  are  put  next  to  one  another,  the  perspectives  "blend"  to  create  a  sense  of  continuity  from  one work  to  the next" – Stephanie Chefas
(Above) "Fountain of Youth" by Brian Donnelly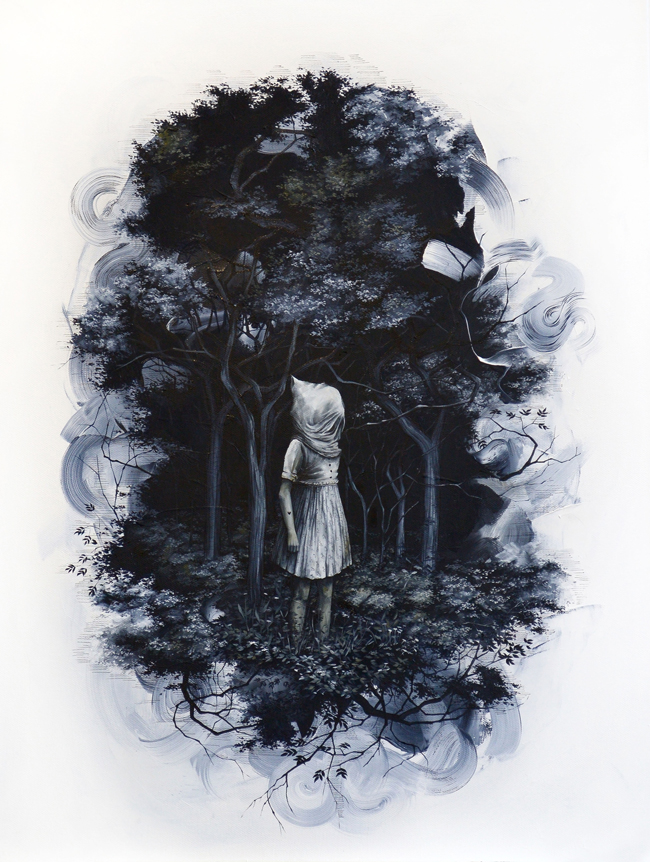 (Above) "They Said to Wait Here" by Candice Tripp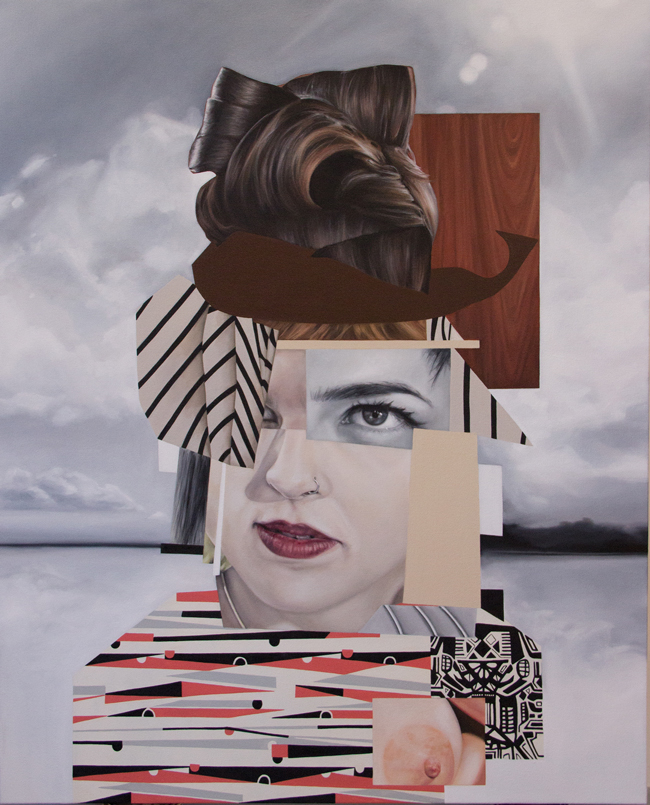 (Above) "Lady Dada" by Jennifer Nehrbass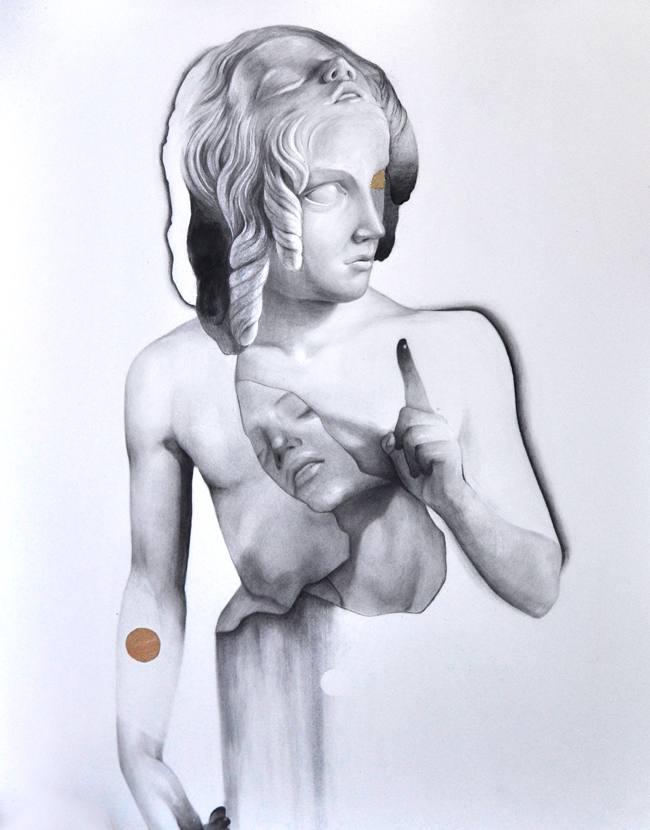 (Above) "A Feeling Like This" by Caleb Hahne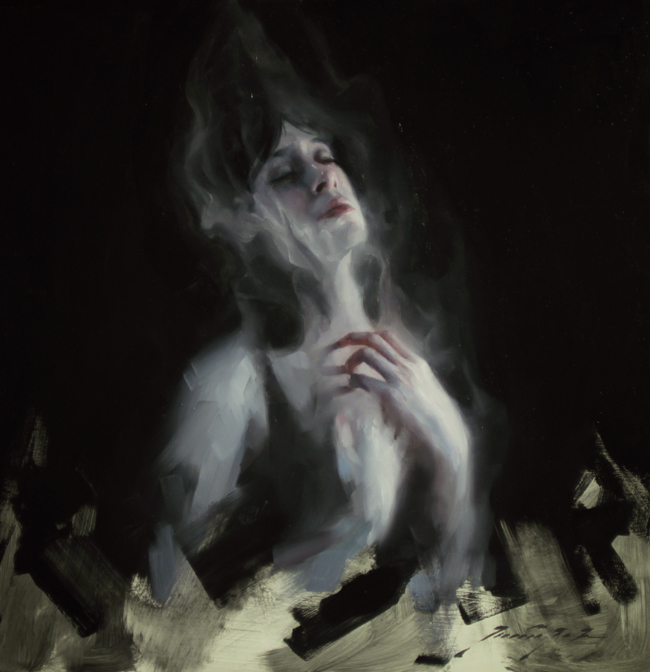 (Above) "Vapid" by Henrik Aa. Uldalen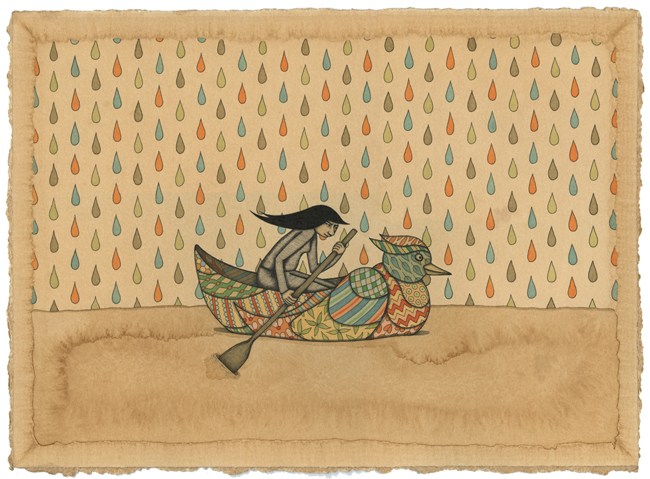 (Above) "Bird Boat" by Mel Kadel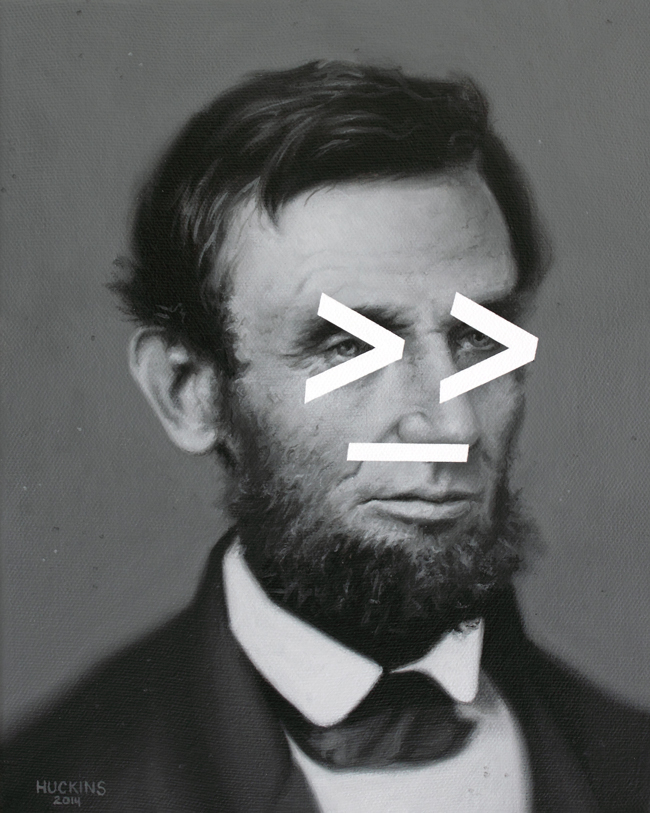 (Above) "Lincoln's Shifty Gaze" by Shawn Huckins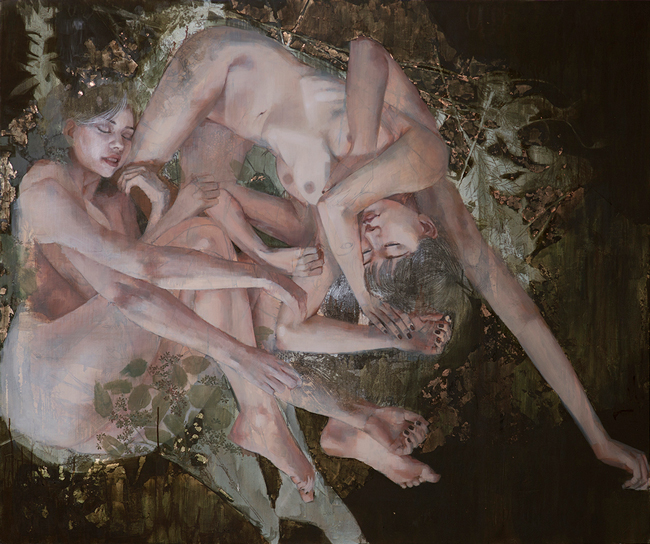 (Above) "All That Remains" by Christine Wu