Baker + Hesseldenz Fine Art is proud to present the first American solo exhibition of Ole Marius Jorgensen, a fine art photographer known for the cinematic, surrealistic, and hauntingly beautiful images he captures in the sparsely populated areas of the Northern regions of Norway. Inspired by old folk tales and Nordic sagas, his images show the isolation and loneliness amidst the beauty of his country: A country with a small population in relation to its geographical size, a place where it is easy to feel small and alone. His images are not about fjords or oil and money. They are about darker things, things from the past that Norwegians are about to lose in an increasingly modern world.
"The Way North" + "Vignettes"
Opening Reception:
December 6th, 2014 (Saturday) at 7 – 10 pm
Exhibition Dates:
December 1st, 2014 – January 23rd, 2015
Tucson Warehouse and Transfer Building
100 East 6th Street
Tucson, Az 85705 USA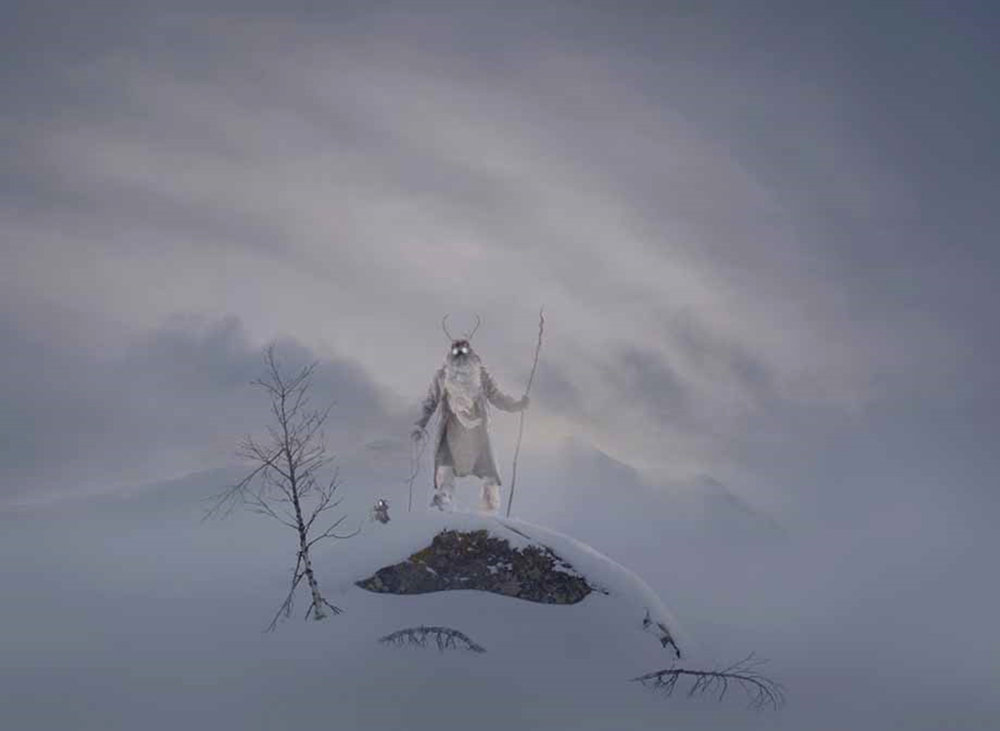 The Way North is a series of photographs depicting the visual manifestations of the spirits and creatures from Norwegian folklore, the imaginary beings that have been written about for many centuries but never captured on film. Shot in sparsely populated forest and mountainous regions of Northern Norway, Jorgensen collaborated with costume designer Mikkel Brand Bugge to create their own versions of the creatures. With models and heavy equipment in tow, they braved rain, snow, and single digit temperatures to create this series of magical images.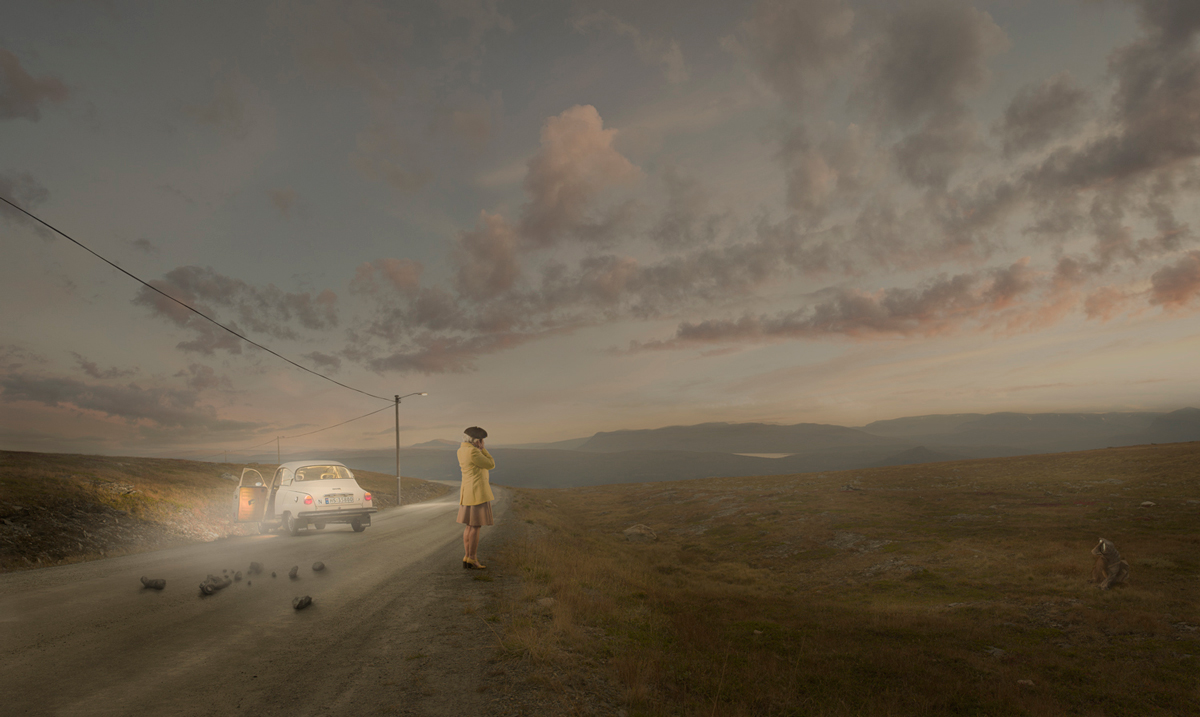 Vignettes is a collection of images Jorgensen refers to as "loose ends." Though these images do not belong to any specific project, they share numerous unifying elements: Humor, suspense, and a Norwegian strain of surrealism. Each image in this collection depicts a suspended moment that occurs seconds or minutes after a momentous incidence . . . a moment that will surely be followed by a barrage of unavoidable consequences. By capturing the moment in which everything is hanging in the balance, Jorgensen lets the viewer come up with their own version of the previous and subsequent events.
The titles of the images featured in this article:
(Large) Flyer: Gas station
Image 1: The Mountain Man
Image 2: Break down
Image 3: The originator
Image 4: A brother in trouble
Image 5: Late night
Image 6: Wood Nymph – Huldra
Image 7: The Bark Man
Image 8: Nix – Nøkken
Image 9: At the bus stop
Image 10: Changelings
Image 11: Bus Stop 2
Image 12: Deildegast
Image 13: Fossegrim
Image 14 (below): Gamle Erik – The Devil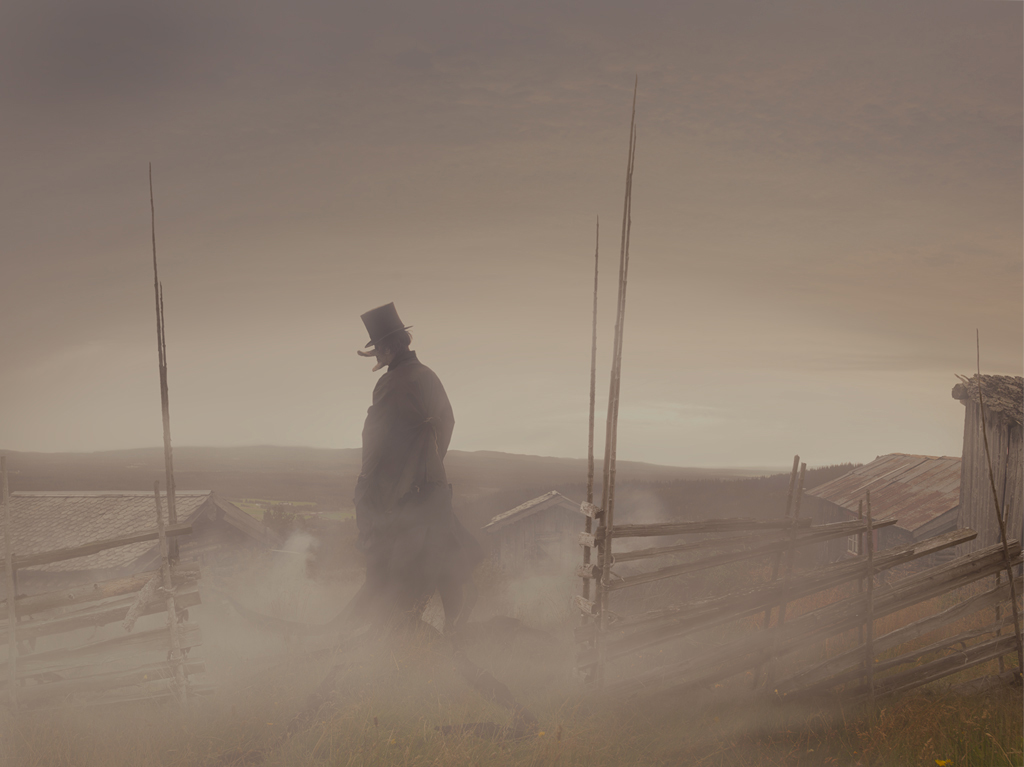 The 24" x 36" c-prints of the images are available for sale.
More information is available via Baker + Hesseldenz's website.
Save