Haven Gallery presents Syd Bee's solo exhibition "Sunder and Swell". It features Syd's eight paintings and five drawings in her signature style; and the artworks are going to be on view through June 18, 2017. Syd is an emerging artist from Seattle. She graduated magna cum laude from Cornish College of the Arts in 2013. Her work has been exhibited in numerous galleries throughout the US, featured on the cover of The Stranger, and on the covers Adventure Time comic books. Recently, we had the pleasure of having a little chat with the artist about her current exhibition, her life, and art in general.
Exhibition Dates:
May 13 – June 18, 2017
155 Main St., Suite 4
The Carriage House Square | Northport, NY 11768
Hours of Operation:
Wednesday – Sunday | 12pm– 7pm
For additional information and preview images:
Please contact Erica at [email protected] or +1 (631) 757-0500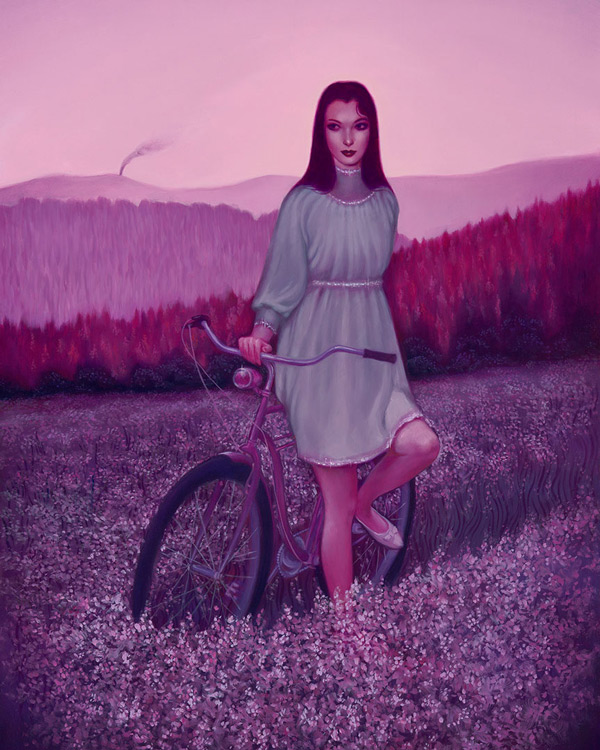 (Above) "Solivagant", oil on wood, 16 x 20 inches
Would you tell us the underlying theme of this exhibition? How did you come up with that title, and what does it mean?
I keep a journal for research & writing, and always jot down interesting factoids, phrases, definitions or ideas that pop up. I'm a fan of old words, clever alliteration, poetry and turns of phrase. Working on this show for Haven, I wanted a name that got at the overall tone of what I was aiming for with the new works. And it didn't come about in the beginning because I needed to be thick in the middle of work to feel how to define it. 'Sunder & Swell' means to break apart and fill back up, which hints at the cyclical, rounded range of moments found in this series.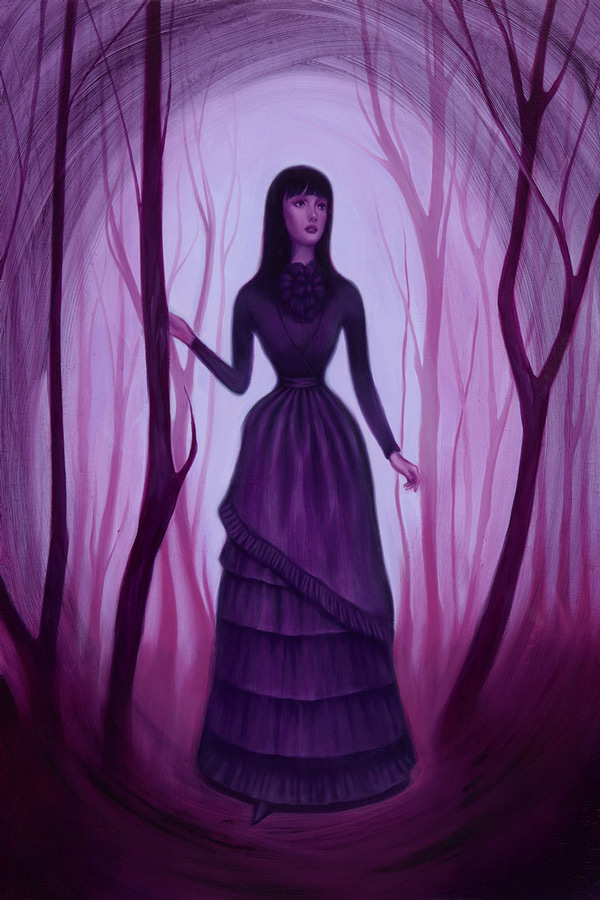 (Above) "Perennial", oil on wood, 16 x 24 inches
We enjoyed reading your past interview with one of our colleagues about your biggest source of inspiration, your working process, and your aesthetics. But, we'd love to know more about you. So, would you please share a few of little known facts about you?
I'm incredibly shy and get exhausted quickly when I'm around people. Having a day job that forces me to talk to people helps, but going several days without speaking to another human is just fine with me. One of my devices for dealing with the social anxiety is to be a total and utter goof and to make really exaggerated, unattractive faces and use lots of voices. Many people have described me as a muppet in social situations, but the truth is I'm very nervous inside. It's always been this way.
We follow you on Instagram, and we remember that when you were working on your painting "Aubade", you were listening to Stephen King's "It". How was the audiobook? And, are you planning to watch the movie?
Yes! That book is so good, but I had to break from it because (spoiler) violence against the children was getting too intense for me to listen to while working. I'm really sensitive to that stuff. I'll definitely see the new movie because Finn Wolfhard is in it and I adore that kid.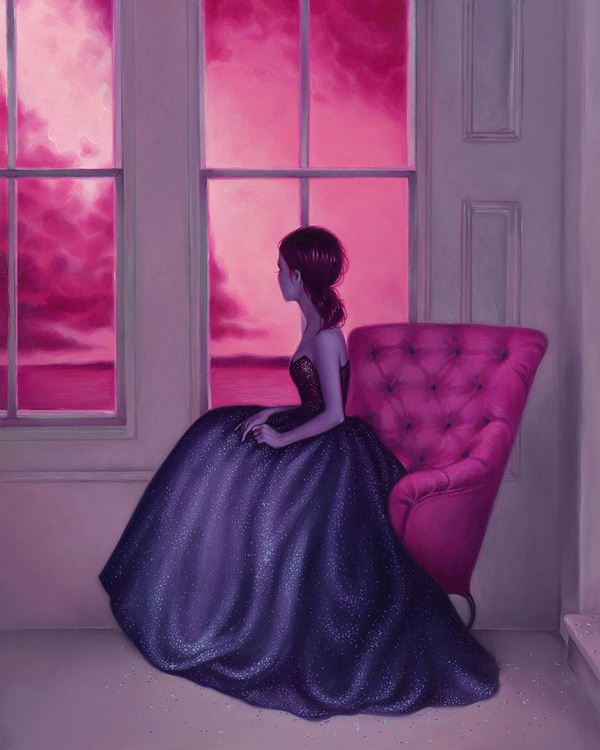 (Above) "Aubade", oil on wood, 16 x 20 inches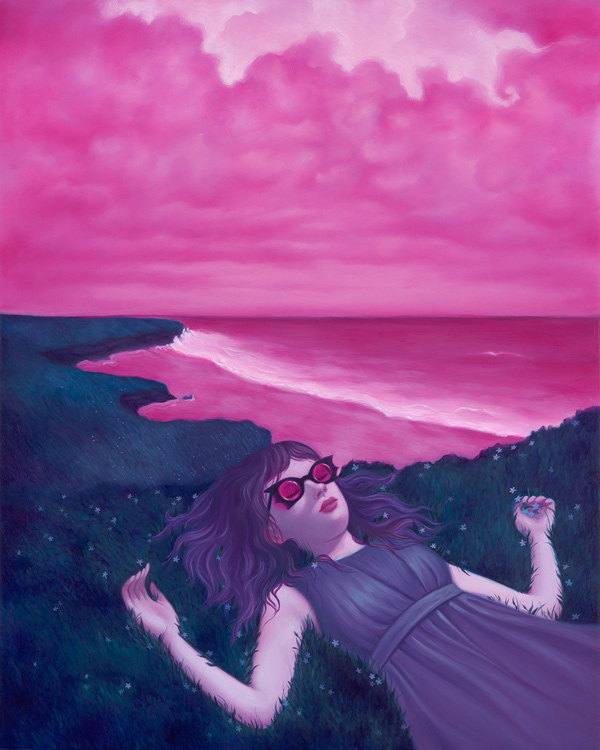 (Above) "Breathing Spell", oil on wood, 16 x 20 inches
Do you listen to a lot of audiobooks? What other audiobooks did you listen to recently?
I also listened to "Make Art Make Money: Lessons from Jim Henson on Fueling Your Creative Career" by Elizabeth Hyde Stevens, which gives you this really great look behind scenes at a man who was both incredibly creative but also very business savvy. And I've also recently listened to "The Princess Diarist", the memoir by Carrie Fisher. I won't spoil it, but it's really great.
You mentioned that you pick your cheerful color palette to create tension and unrest through contrast the cotton candy colors vs the melancholic and sullen facial expressions of your characters/subjects. While viewing the works you created for your current solo exhibition at Haven Gallery, we notice some degrees of mood shift. Though "Aubade" and "Perennial" do express the feelings of isolation and loneliness, we sense tranquility on the face of the character in "Breathing Spell", and boldness on the faces of the characters in "Solivagant" and "Inrush". Are we imagining things? Or are these characters a little bit different from your other works?
This series came about pretty organically and when it feels right to select certain figures or symbols, just go for it. As a whole, my work generally comes from a shadowy place because that's where my interests usual lie. Almost all my figures are alone somehow, navigating their situations on their own. While some pieces like "Inrush" and "Breathing Spell" display lighter emotions on the spectrum, these individual works are part of a larger, ongoing story. I like to think of this series as a particular chapter, which may be ending, but the overall book is still being written.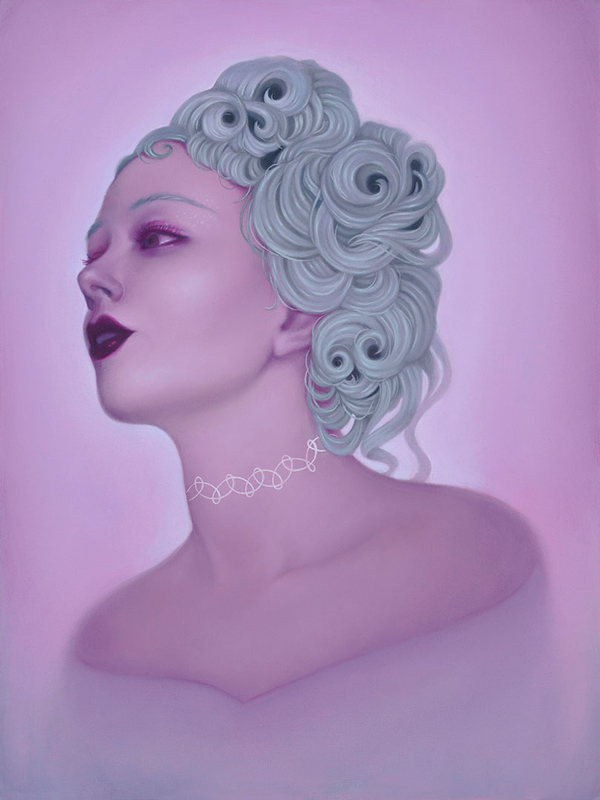 (Above) "Entanglement", oil on wood, 12 x 16 inches
(Above) "Inrush", oil on wood, 12 x 16 inches
Art means different things to different people. Do you mind telling us what you believe art is as well as its personal meaning to you?
Enjoying art and making art are two different things for me. Being in the presence of others' artwork is very open, freeing, and transportive. I love getting lost in the work of others. Viewing artwork is a necessity because you learn so much from it. The kind of art stuff I'm compelled to make is pretty specific, and making it was basically my only ticket out of a small town and the mentality that usually comes with small towns. Building a life, which gives me the time and resources now to continue making art is a privilege, and I feel driven by a sense of duty to see how far I can take it.
What would you consider a dream project?
I have this not-so-secret dream project of writing, drawing, painting and publishing a horror graphic novel. Can't be a shit writer though, so I need to work on that! :)
(Above) "Breathing Spell Study", graphite on paper, 8 x 10 inches, 11 x 14 inches framed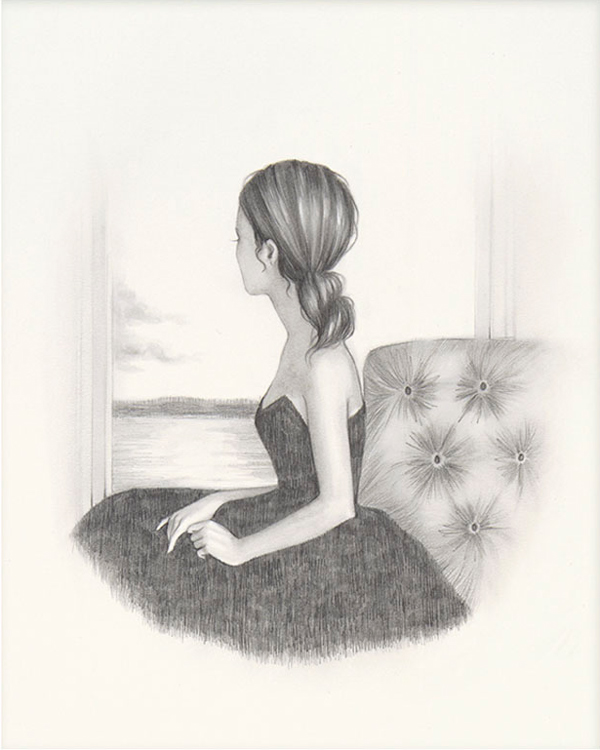 (Above) "Aubade Study", graphite on paper, 8 x 10 inches, 11 x 14 inches framed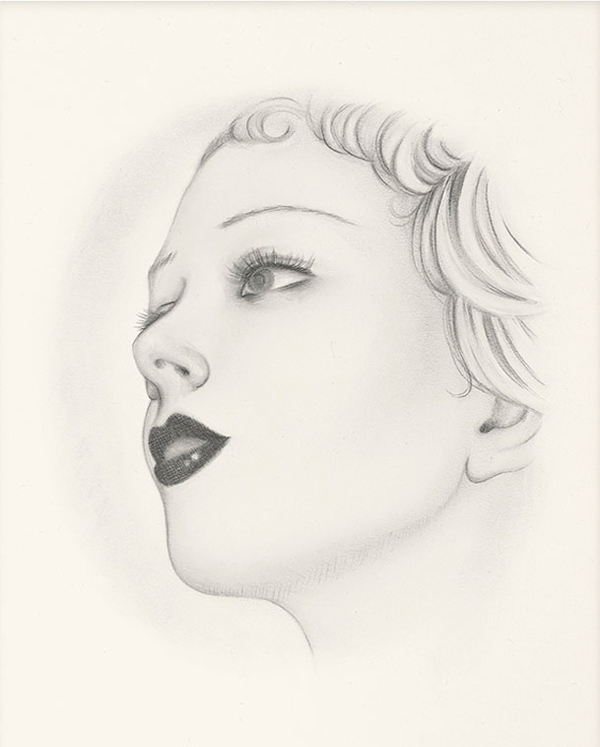 (Above) "Entanglement Study", graphite on paper, 8 x 10 inches, 11 x 14 inches framed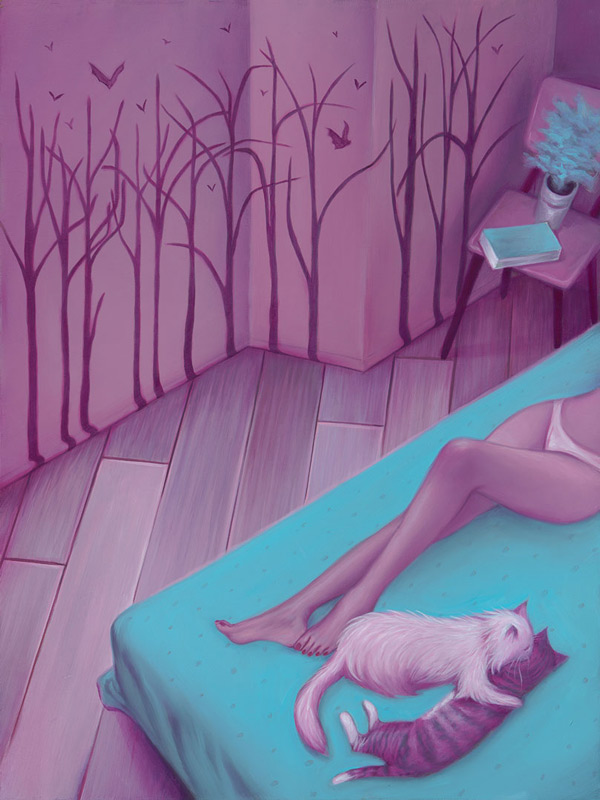 (Above) "The Weekender", oil on wood, 18 x 24 inches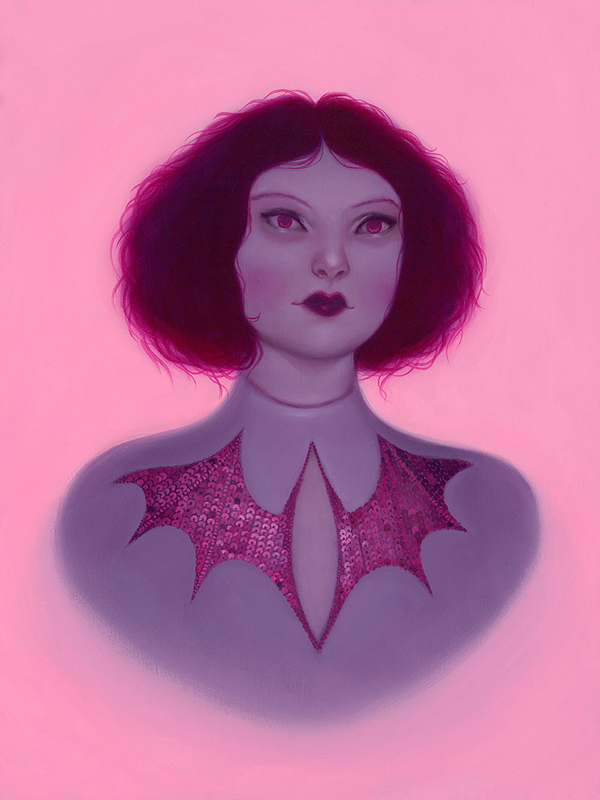 (Above) "Alida", oil on wood, 12 x 16 inches
Save
Save
Save
Save
Save
Save
Save
Save
Save
Save
Save
Save