Born in 1983 in Chartres, France, Aurore Lephilipponnat left the University of Bordeaux in search of adventure and artistic pursuits. Later, after an unexpected move to the Var region of France, Aurore's newfound creativity and self-discovery ignited. Inspired by the beautifully fluid movement and vigor of Butoh, a form of Japanese dance theatre encompassing a diverse range of techniques and motivations, she began to illustrate a new series with an accelerated sense of motivation.
Lost within her expressive shadow, her paintings soon voiced an unspoken evolution that created a relationship between movement, cultural influences, and the human condition.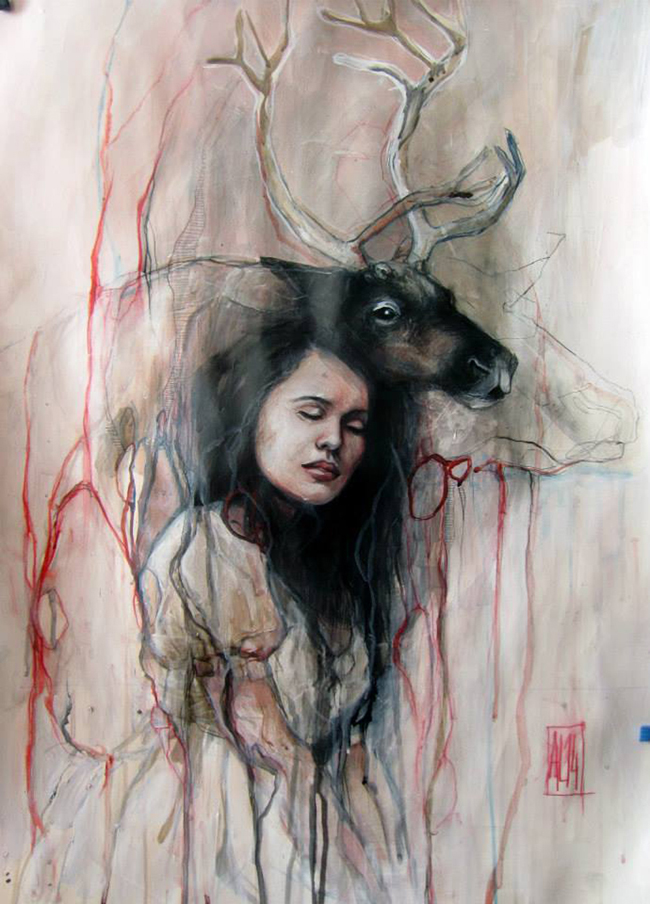 Your work reminds me of Egon Schiele, Kokoschka, Klimt and the various themes of Viennese expressionism. How do you feel about traditional styles and art history in general? Do you use them as inspiration?
Artists haven't always inspired me. As a child, Manga influenced me but it wasn't until college, and many years later, that I began viewing artwork in galleries. First Klimt, because I love the use of patterns, and Schiele literally made me cry with his approach to space, composition, color, shapes, and textures. By 2013, I had discovered the work of Ernest Pignon, Trotereau, Lamri and so many others.
Now, I research new artists daily and can honestly say that the genius and creativity of others definitely influences me. I enjoy the exchange of mixing genres and concepts that feed into others, digesting together in their own way.
In regards to color and atmosphere, I am strongly influenced by Butoh dance, the dark parts of the human soul and our divine inner light. I also want to mention that classical music plays a key role on my list of inspirations. Chopin, Mozart, Vivaldi, Wagner are always with me in my studio when I paint.
What part of yourself and personality do you feel is incorporated into your art?
Like me, my work reflects a certain softness and femininity mixed with nervousness and impulsivity. I like to create quickly because it is my own nature to want everything in the moment. I like spontaneity and for this reason, I use ink and charcoal because there is a degree of uncertainty and surprise.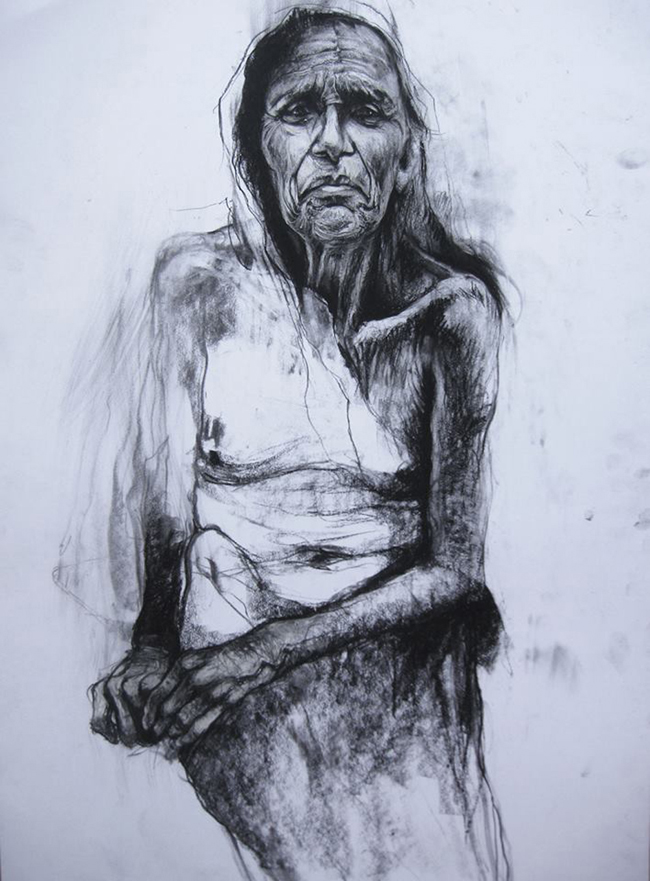 Your subjects are very dramatic. Who are they? What do they represent?
These bodies are shells, vehicles, and the material forms inviting us to look within, where life thrives. We are beings of light and I like to express the complementary nature of life, the black and white, and the good and bad. In fact, I feel we are all a palette of different shades of gray and I love working on all aspects of humanity because I know that we can be great even in darkness. We are only human and I like the idea of forgiveness and hope to help us move forward.
How do you develop an idea? Is there a certain pathway that brings you from thought to canvas?
I think of a theme and then plan the entire piece in my mind before starting to paint. This is also one of the reasons I enjoy the technique of ink and water, as it allows more freedom, spontaneity and my painting remains a discovery, experimental, and alive.
What do you look for in the art of others? What would you hope others would look for in your work?
I love to discover new techniques and ideas. As for what I hope others will look for in my work… I hope that my work shows a search for the human soul, my love for life and my realistic view of the weakness and the cruelty of humans. I think we need to look at everything, beauty and ugliness, and accept that one does not exist without the other. Art is meant to be shared and I always do so with humility. I'm grateful to the people who support me and give me hope to paint every day.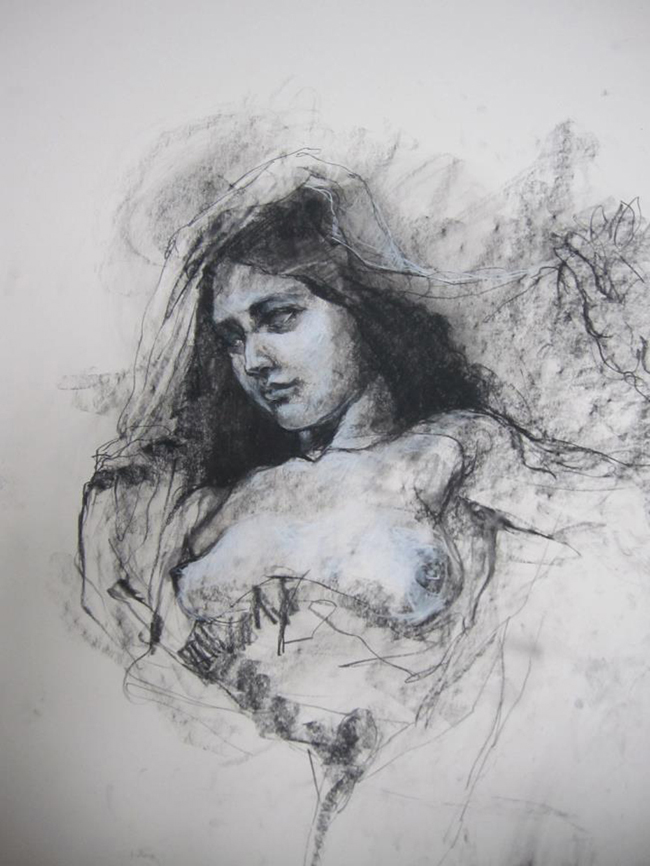 What are you currently working on?
I'm drawing small portraits, studying new techniques, and researching art periods.
Can you tell us about any goals you have set for yourself?
I want to develop my research around the ego and would love to work with Beatrice Gromb, a choreographer and dancer as well as photographer Laurent Quinka, on a project to create multidisciplinary art around the Butoh concept. We have projects together for an exhibition on the condition of women in the world. I would also like to travel and broaden my experience in painting.
I recently discovered The ArtFabric, an association that brings art to marginalized communities in various parts of the world, and I hope to work with them to draw portraits of the homeless. Other than that, I like to think that my future is a big surprise.
Aurore Lephilipponnat's upcoming exhibitions:
Brigade Contemporaine, Biarrtiz (December)
Pau Galerie Didier Goguilly (January/February)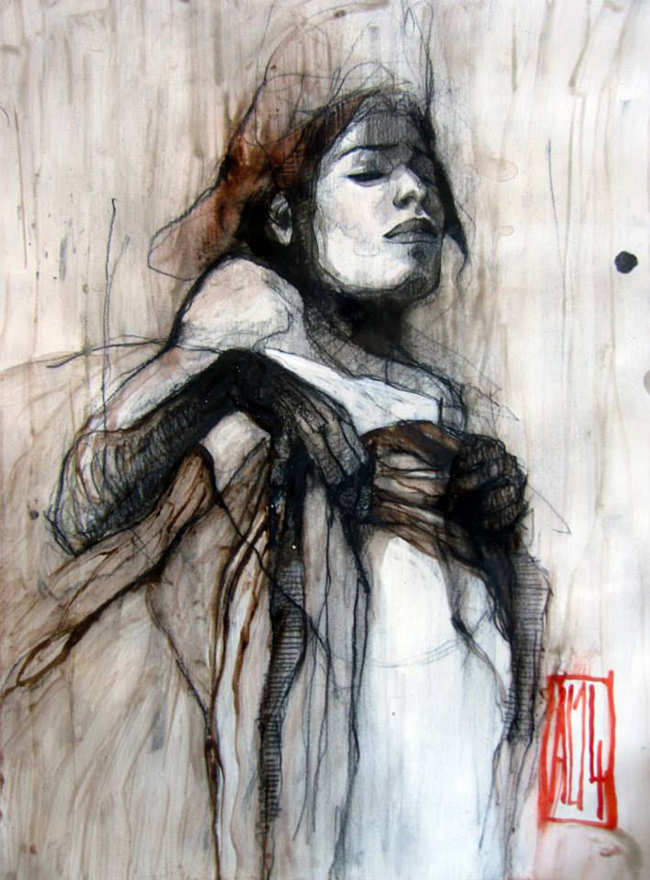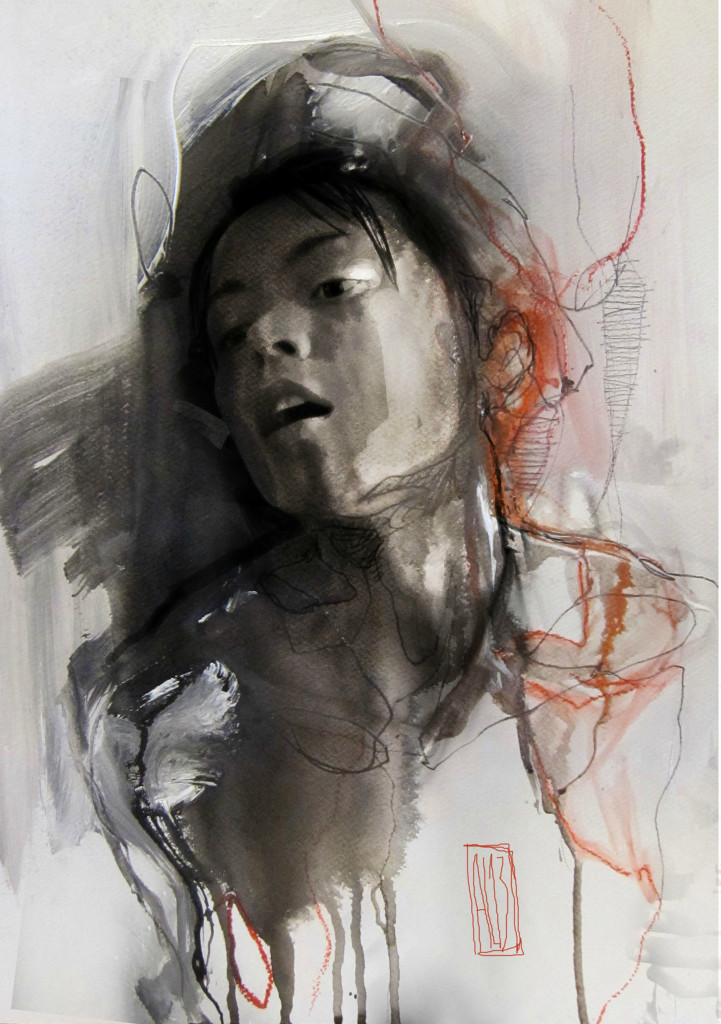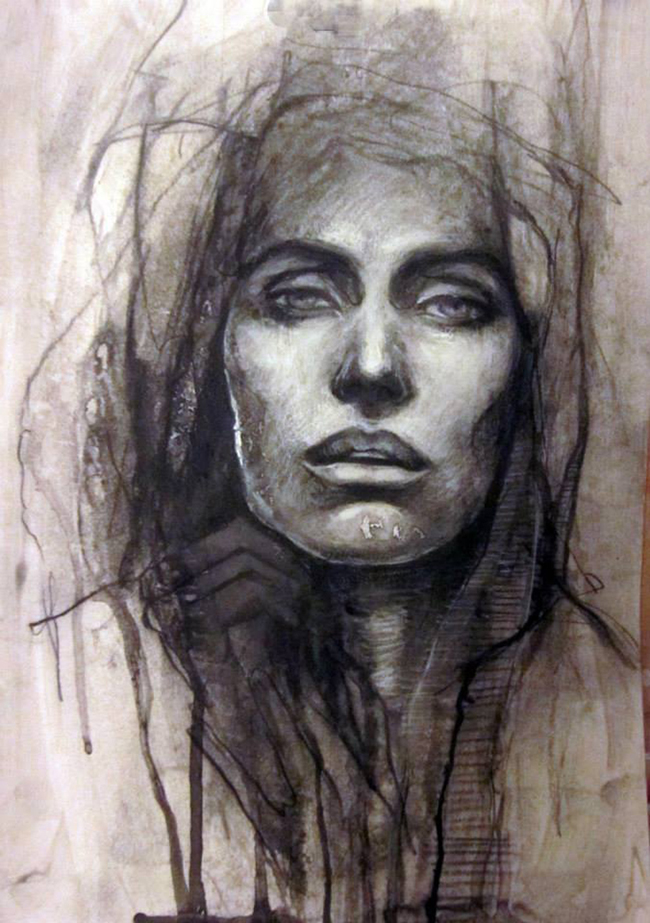 2nd author & editor: Bella Harris