ArtHatch & Distinction Gallery are celebrating their 10th Anniversary with an extraordinary exhibition featuring the artwork of 25 influential Artists from Distinction's Past, Present, and Future.
Exhibiting Artists Include:
Shay Davis, Pamela Wilson, Josh Taylor, Kari-Lise Alexander, Pedro Matos, Scott Rohlfs, Josh Clay, Edith Lebeau, Denise Bledsoe, Henry Schreiber, Jon Jaylo, Chris Polentz, Caia Koopman, Nathaniel Clark, Victor Roman, Kelly Vivanco, Bua, Heather McKey, Andy Clarkson, Kaspian Shore, Mike Bell, JoKa, Andy Haynes, Gabe Leonard, Brianna Angelakis, Blaine Fontana, Aaron Jasinski
The Opening Reception with Live Music will be held on Saturday, June 14 from 6-10pm. Local artists within the ArtHatch building will have their studios open to the public as well. Complimentary Stone beer and wine will be served to guests. The exhibition will run from June 11 – July 3, 2014 at 317 East Grand Avenue, Escondido, CA 92025.

ArtHatch is a 7000 square foot building which houses the front gallery: exhibitions changing monthly, "The Alley," featuring new and previous works from over 75 artists, the teen room featuring artwork by 6 local teens, 14 artist studios, ranging in size from 150 to 800 square feet, featuring the work of over 28 local artists, and "The Lounge", containing 8 walls featuring local artists. The front gallery features contemporary and cutting edge artwork.
A variety of art books, prints and collectors dolls are now available as well as an in-house art supply store.
Check out a little sneak peek below ~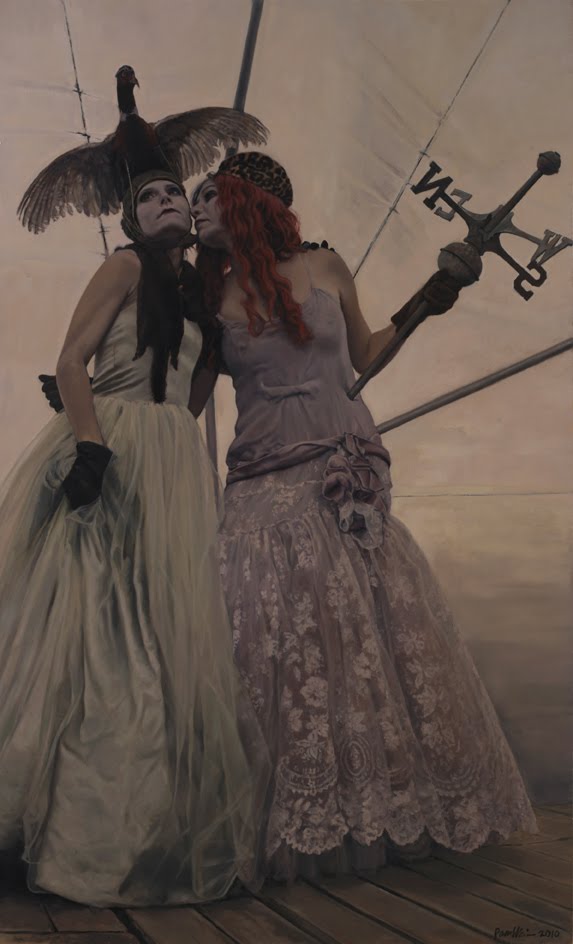 Pamela Wilson
'Crestfallen Interlopers', Oil on Canvas, 60 x 30″
Nathaniel Clark
'The Performing Dog', Oil on Canvas, 24 x 24″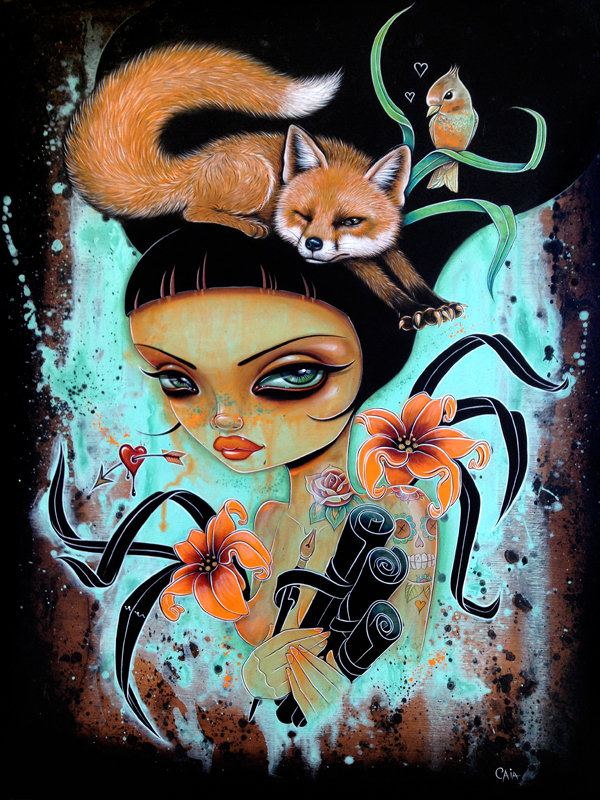 Caia Koopman
'Reverence', Acrylic on Wood Panel, 24 x 18″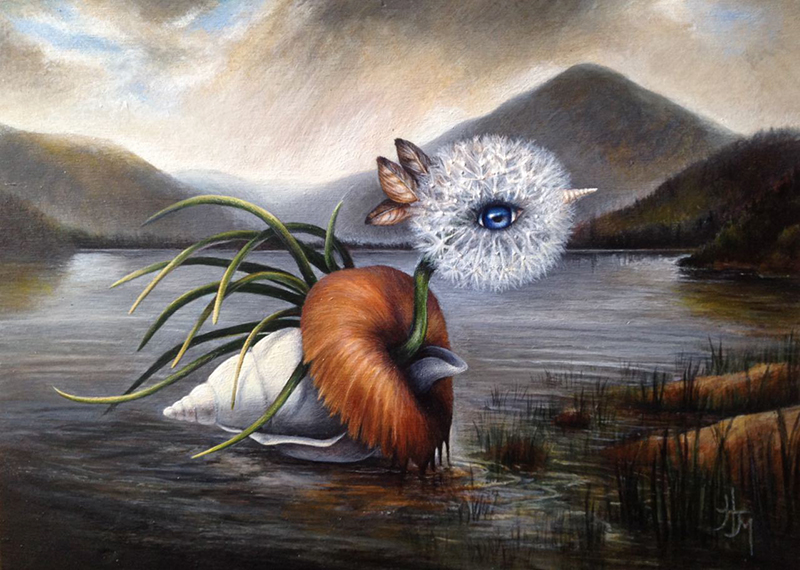 Heather McKey
'Dandy Lion', Acrylic on Wood, 5 x 7″
Kaspian Shore
'L'inconnu II', Acrylic Washes & Iridescent Paint on Arches Paper Varnished, 7 x 5″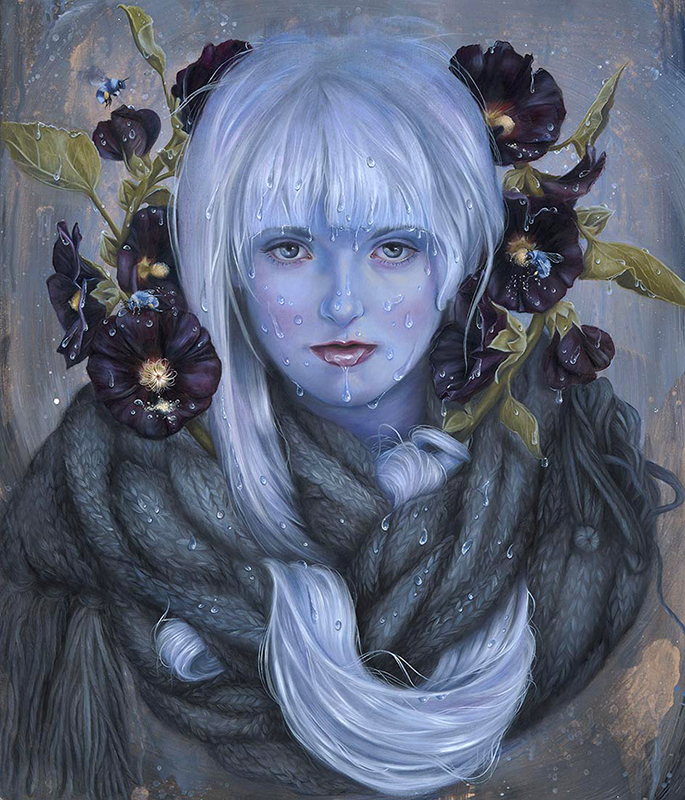 Kari-Lise Alexander
'Reverence', Oil & Acrylic on Panel, 21 x 18″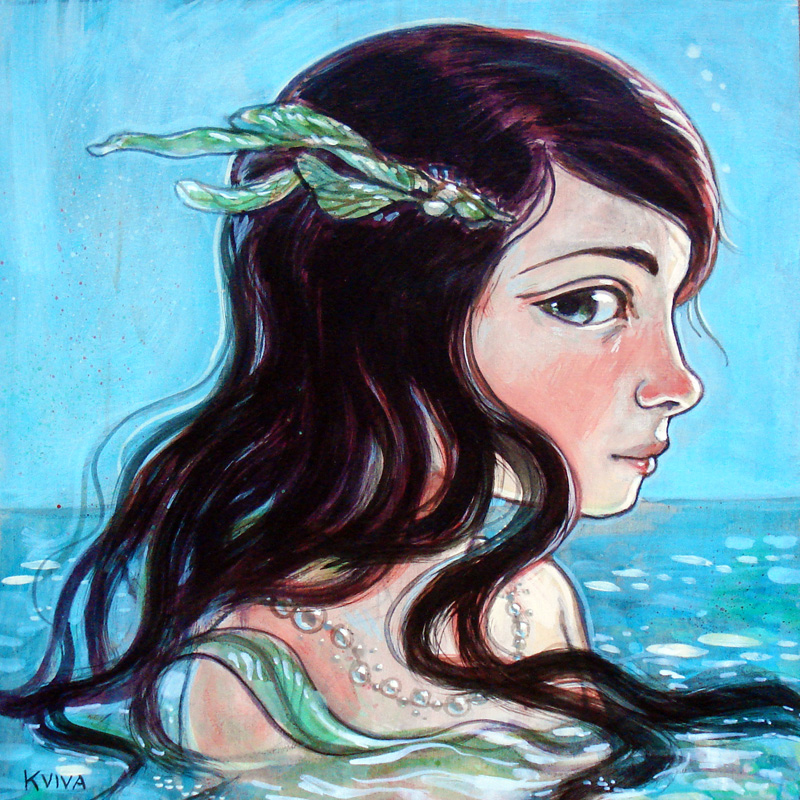 Kelly Vivanco
'Low Tide', Acrylic on Panel, 8 x 8″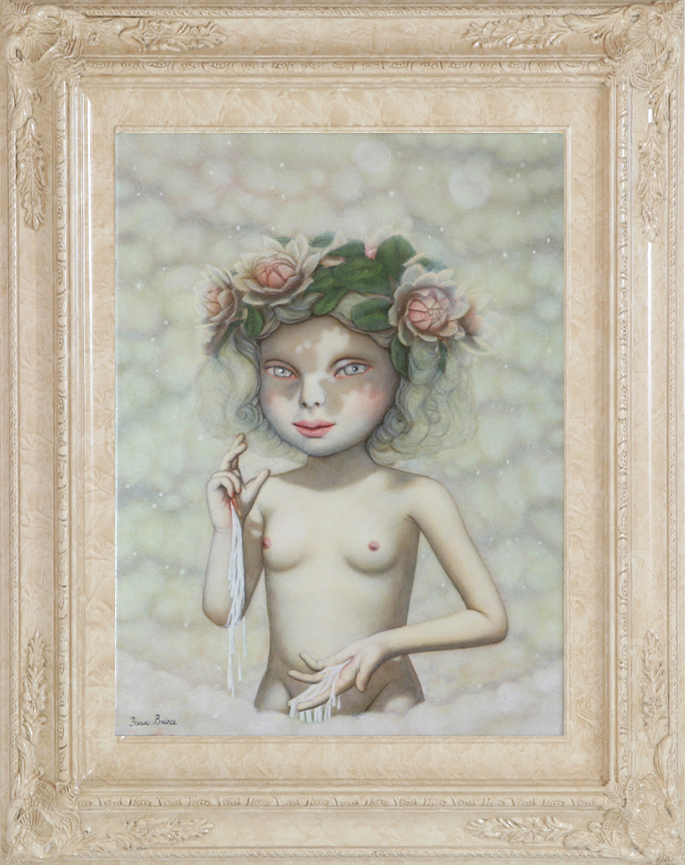 Jana Brike
'Sweet Milk In Veins of Mommy's Little Girl', Mixed Media on Canvas, 19 x 13″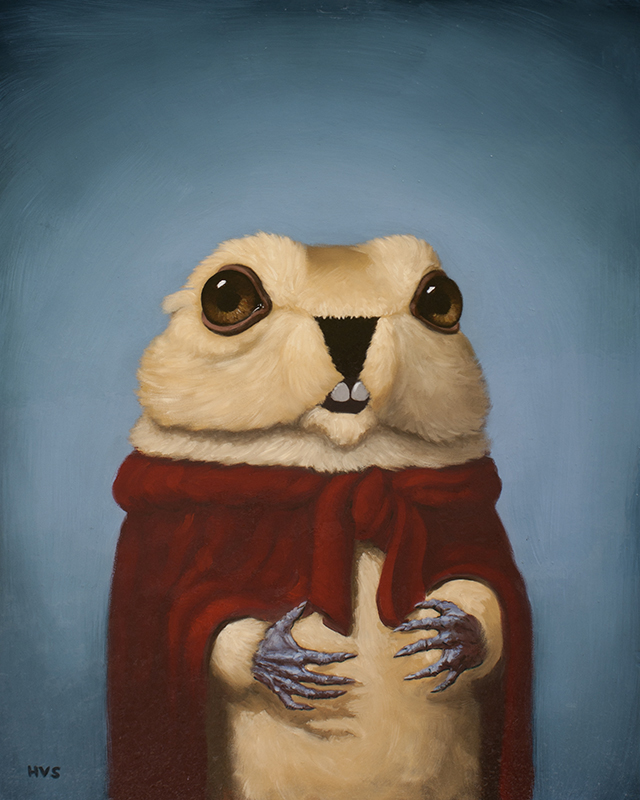 Henry Schreiber
'There Is No Tomato', Oil on Panel, 16 x 12″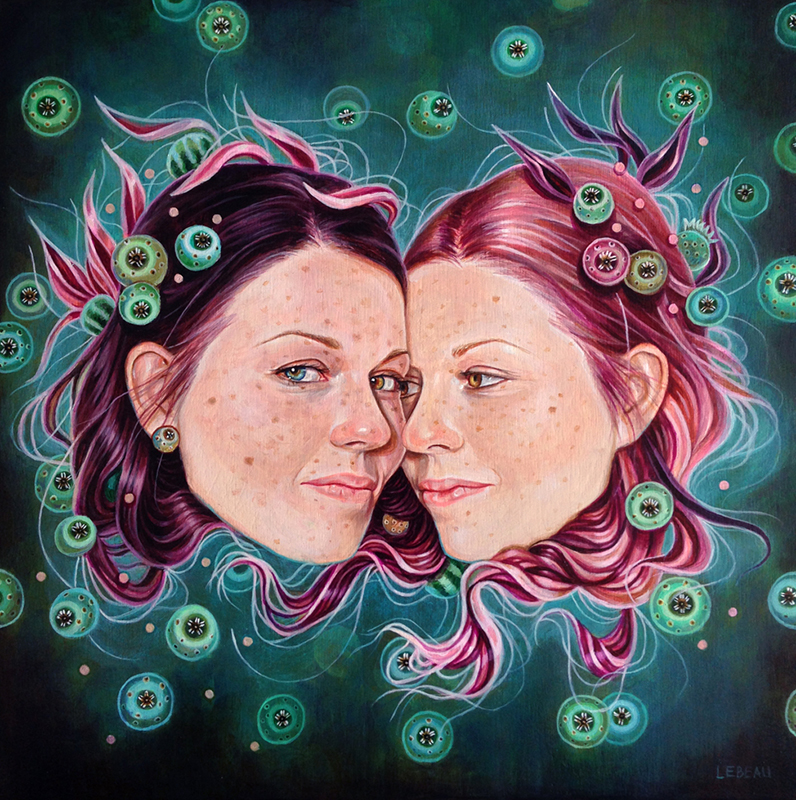 Edith Lebeau
'Sisters', Acrylic on Wood, 12 x 12″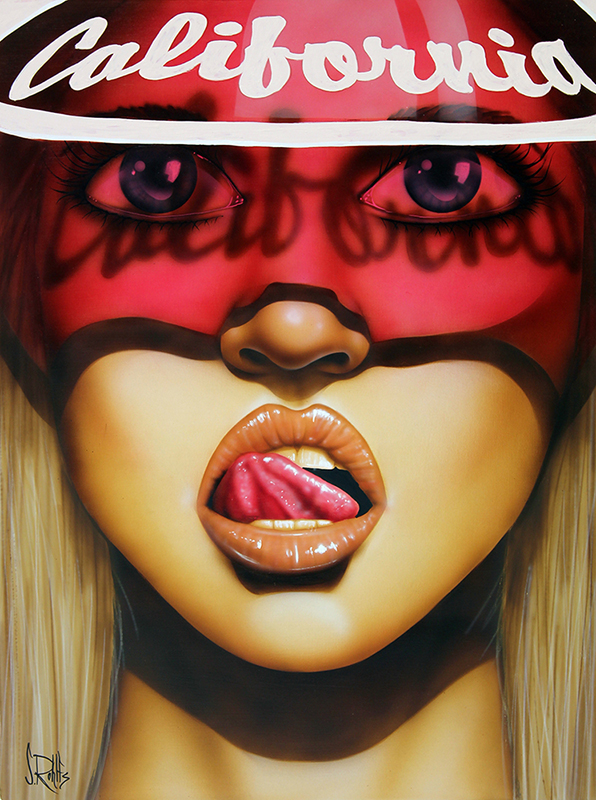 Scott Rohlfs
'California Girl', Acrylic on Masonite Wood Panel, 24 x 18″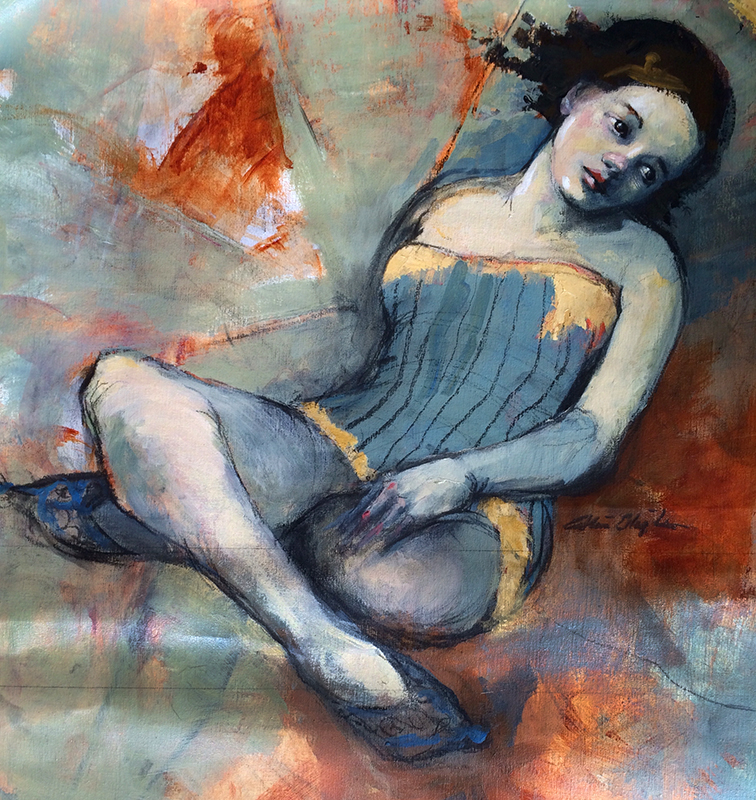 Cathrine Edlinger-Kunze
'Love Plays Its Tune', Acrylic on Linen, 22 x 20″
Brianna Angelakis
'Efflorescence', Oil on Canvas, 16 x 12″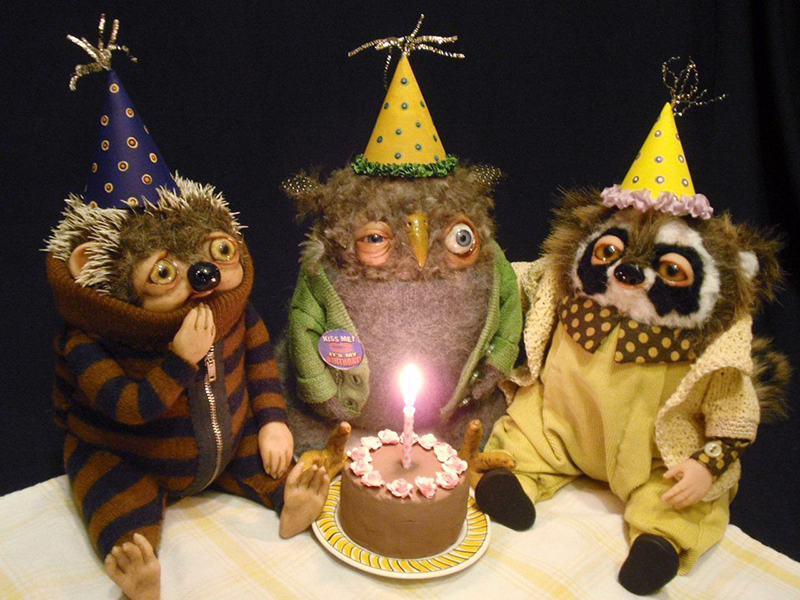 Denise Bledsoe
'Celebration', Mixed Media, 10″
Happy Anniversary Distinction Gallery & ArtHatch
from beautiful.bizarre magazine