Nicoletta Ceccoli's paintings are the visual counterparts of fairy tales and nursery rhymes: Beautiful, whimsical, and wondrous stories set in a world where things are more dangerous and gruesome than they initially seem.
When we are young children, the only parts of fairy tales we notice are the princes, princesses, magical creatures, and incredible adventures. But, once we grew up, we became aware that those tales revolve around horrific events that were precipitated by vicious people who were obsessed about harming the protagonists who – usually – never did anything to invite such brutality.
Likewise, when we look at Nicoletta's paintings, the first things we notice are the innocent doll-like protagonists and delicate color palette. But, when we take a closer look at the things that are surrounding the protagonists and the things that are happening to them, we realize that the paintings have darker and more menacing undertones.

Her fragile and doll-like Queen of Hearts, for example, is standing on top of a crumbling house of cards, surrounded by oversized insects, while a group of hostile soldiers are attacking her kingdom. She's trapped in place, fully aware that the house of cards is about to collapse.

It took me a while to notice that this protagonist is also trapped in place while a snake is about to strangle or devour her. But when I finally saw it, I realized that what I initially took as graceful serenity is actually a sense of helplessness and despondency that comes with the realization that things are heading towards an inevitable end.



These darker narratives, however, do not take away the beauty of the paintings. Instead, the additional layers of meaning augment the captivating qualities of those paintings.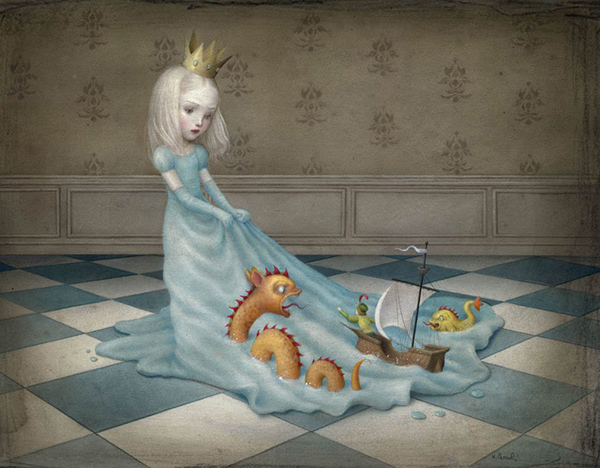 According to the artist herself, many of her personal works explore the themes of childhood innocence, the loss of innocence, and transition into adulthood. Often, she injects those personal works with a sense of mischievous sensuality.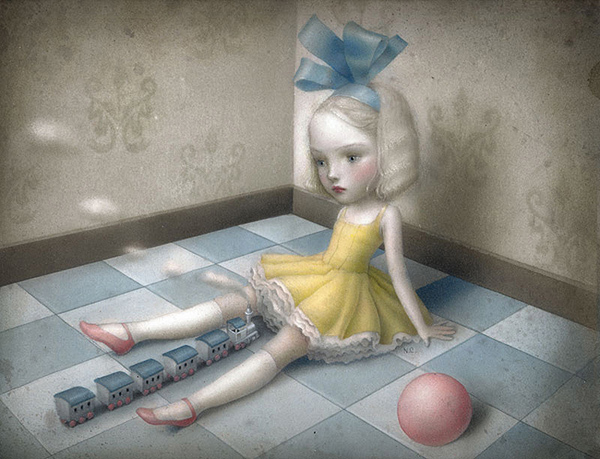 And, many of her protagonist sensually – yet unconsciously – allure the other characters in her visual tales.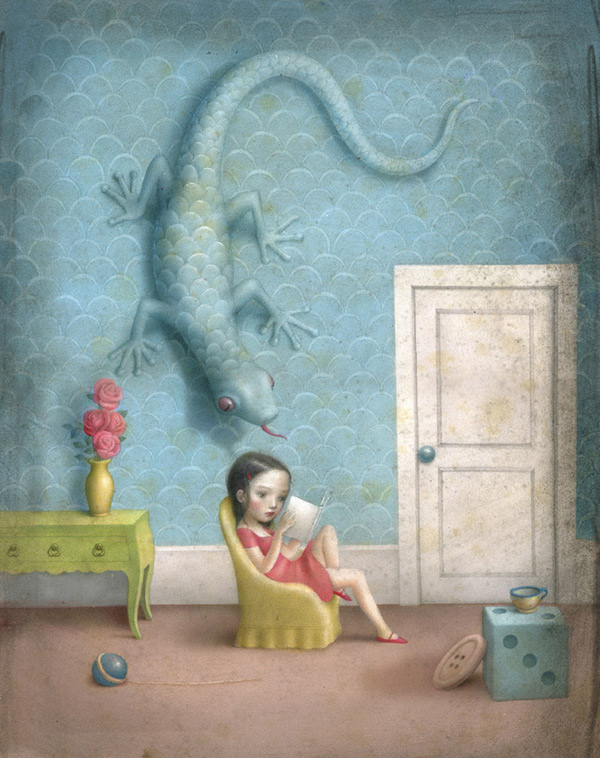 Most of her characters find this transition confusing and somewhat terrifying. Even so, they know that sooner or later they will have to say goodbye to their childhood.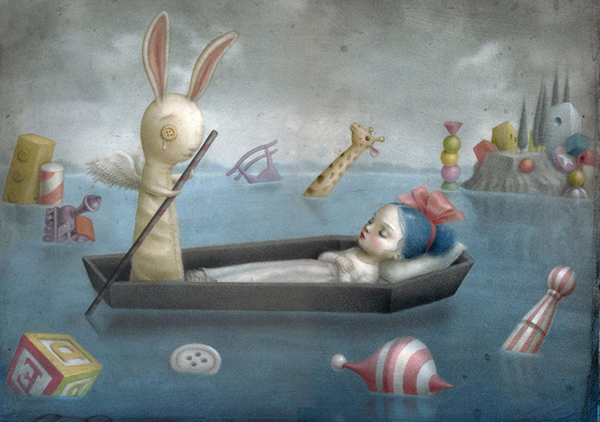 To me, Nicoletta's paintings look a lot like frozen animated films that are paused at the exact moment when something irreversible is about to happen.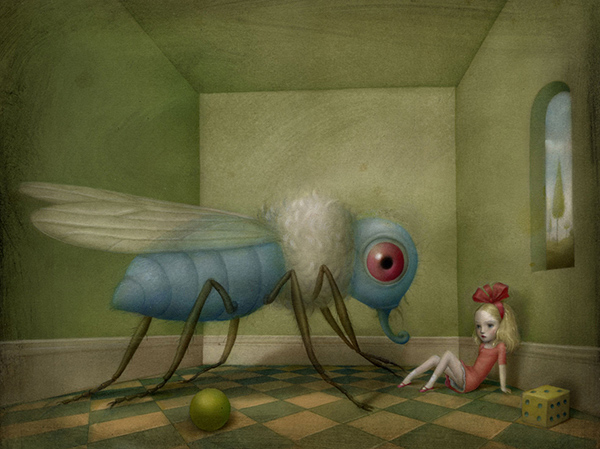 Perhaps, her degree in Animation from The Institute of Art in Urbino contributes to her ability to present such suspenseful tales through her paintings and illustrations.

To some, animation might seem like a rather unusual course of study for someone who decided – at the age of 14, during her school trip to the International Book Fair in Bologna – to become a storybook illustrator. (So far, she'd illustrated more than 30 storybooks for major publishing houses in Italy, UK, and USA). But, illustrating storybooks is also a form of storytelling. And, when we put all the illustrations inside of a storybook in sequential order, it looks very much like an animation film's storyboard.

Recently, she worked with Stéphane Berla and Mathias Malzieu to create a Luc Besson produced animated feature film called "Jack et la Mécanique due Coeur" (The Boy with a Cuckoo-Clock Heart)
And, currently, she is designing an artist series candy tins for Hint Mint and preparing for another exhibition at AFA NYC which will open in November 2014.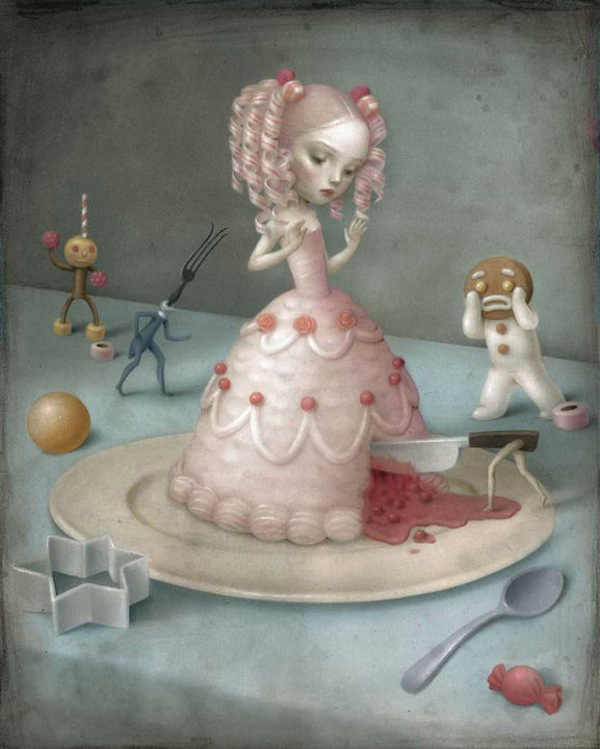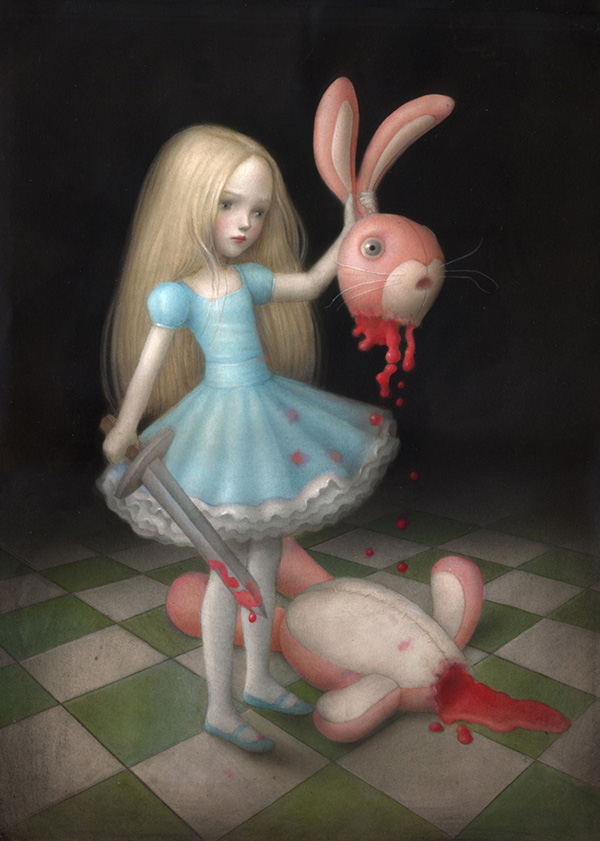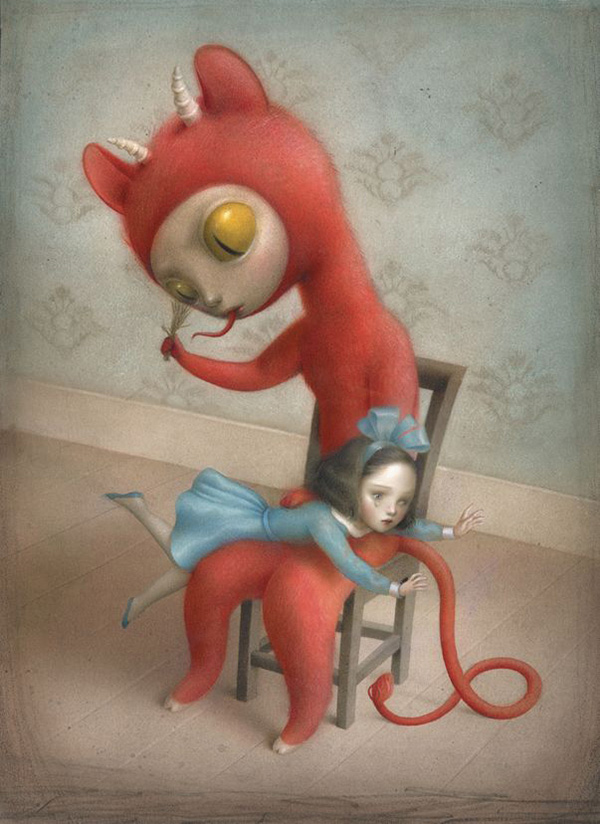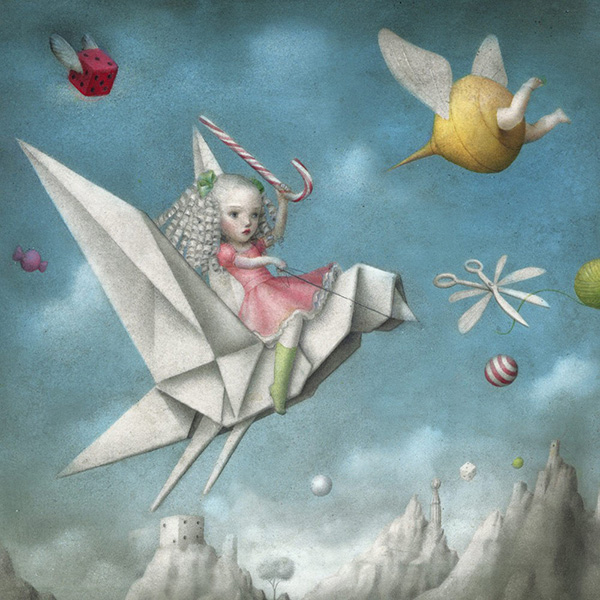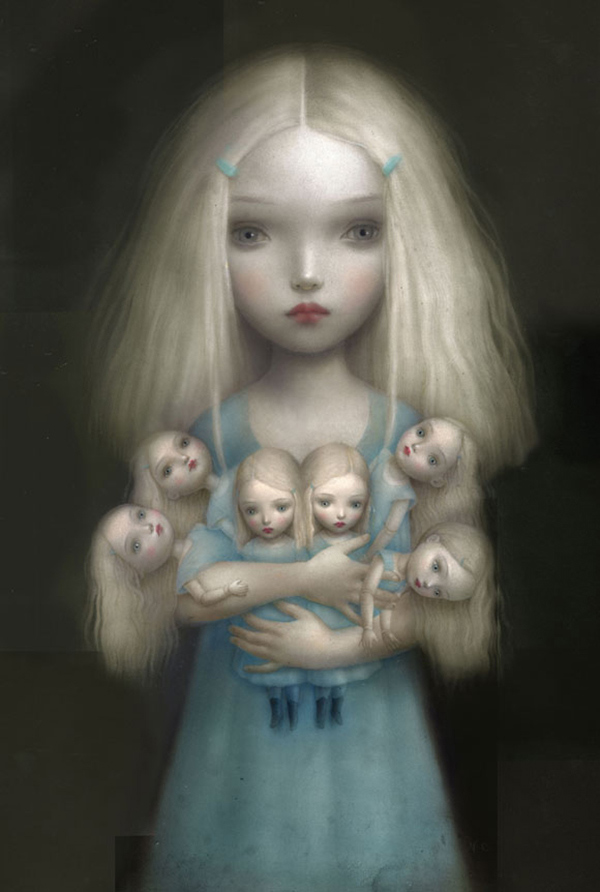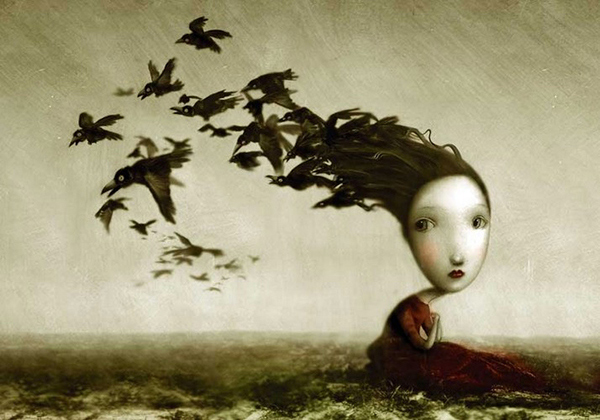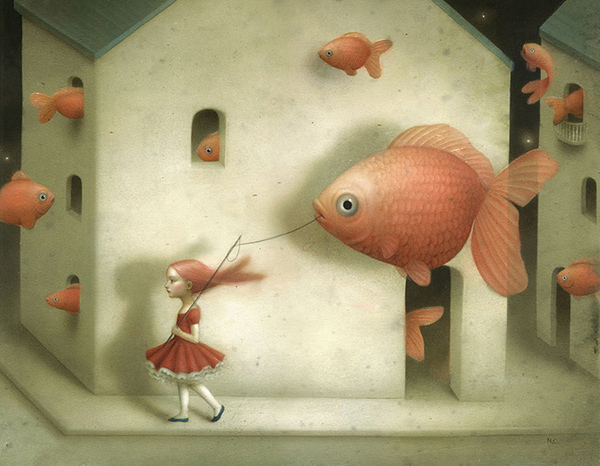 Save
Save
Save
Save
Save
Save
Save
Save