Entering the mind of Pop Surrealist painter Mab Graves is an enchanting adventure. She is a talent that in my opinion, doesn't get enough recognition.
Mab has been creating since she could hold a crayon at 6 months old, however started painting in 2009 and has been going strong ever since. Publishing her first book of paper dolls in 2013. Her paintings are so full of a sense of sweetness, yet engage us in a magical story. Clearly inspired by fairy tales, her waifs & strays are both light and dark extensions of our own childhood dreams and fantasies. The quote below from the pink haired beauty will give you an idea of the caliber of love and devotion that goes into her art and an insight into her quirky nature:
"My creations, my obsessions, my darlings. My Waifs & Strays. To inspire you, capture your wall, hold it hostage and not let it go. Or maybe just to vaguely creep you out. Each piece is an original painting. Each painting is a piece of my heart".
Mab lives in the midwest, in a converted 1800's tavern where she is currently painting full time in preparation for her solo show, 'Alice in Wonderland' in the fall at Monster Gallery. I can't wait to see her new take on 'Alice'!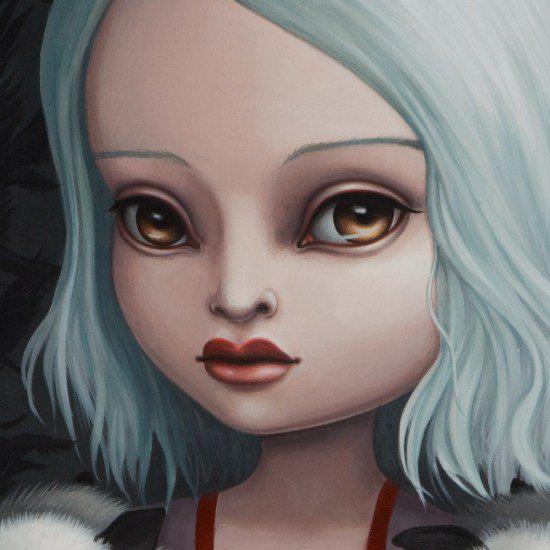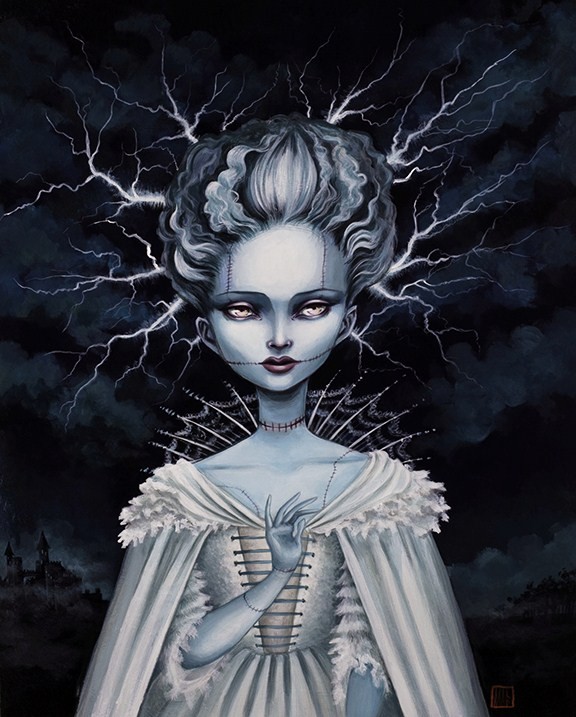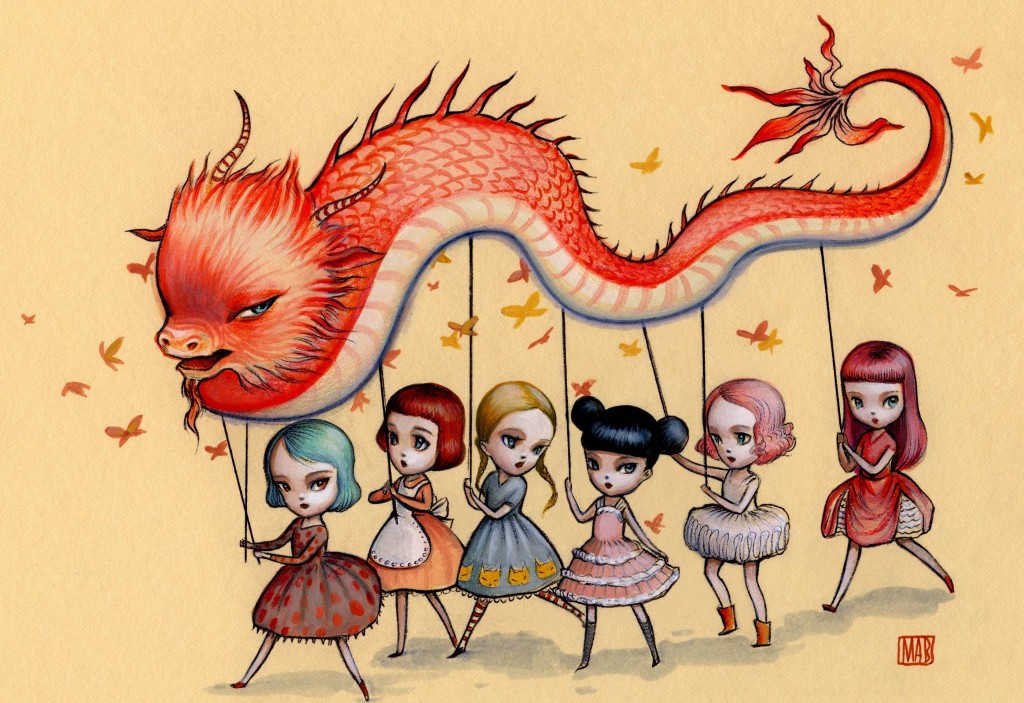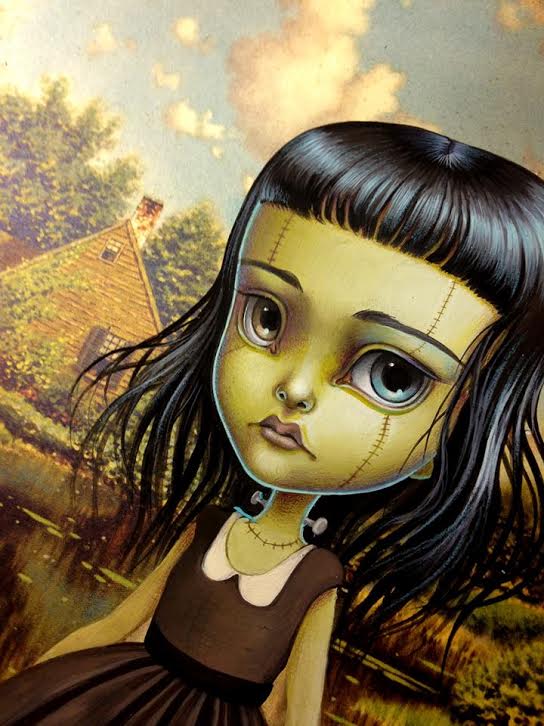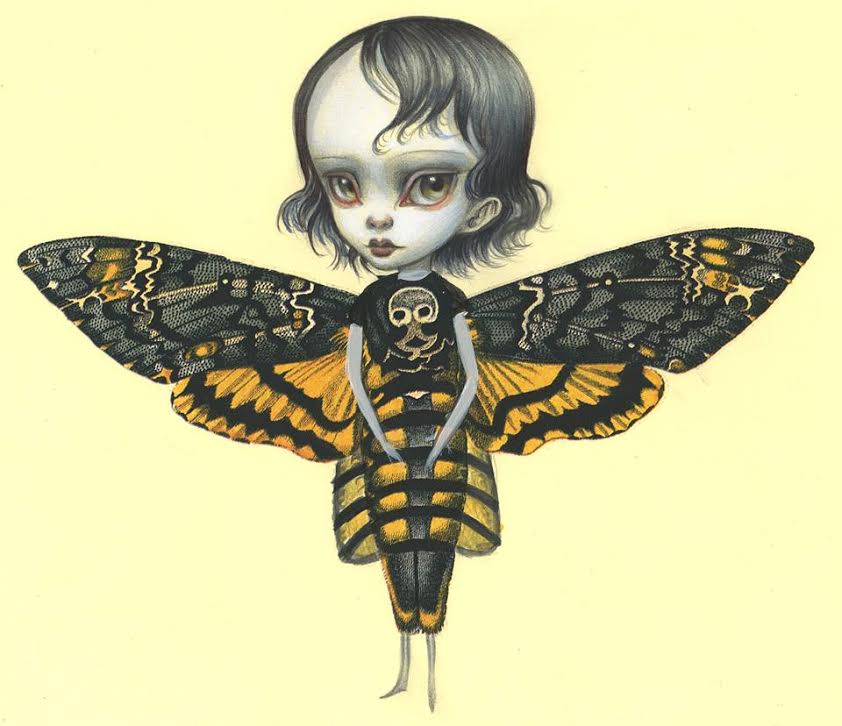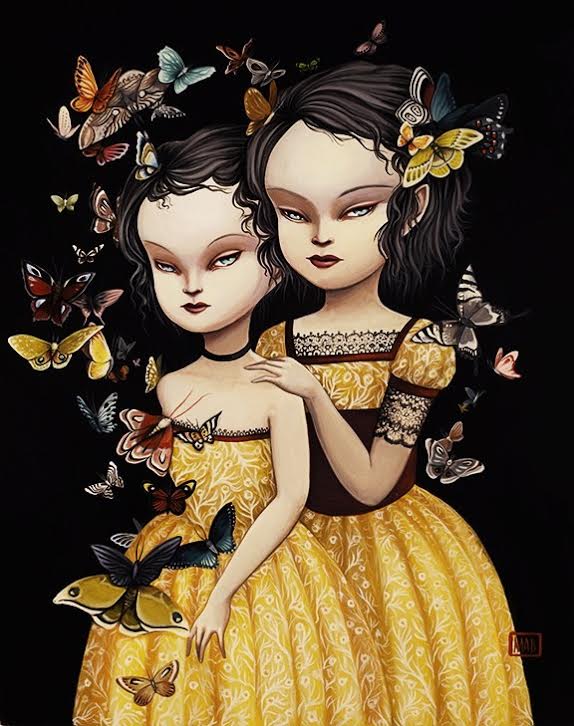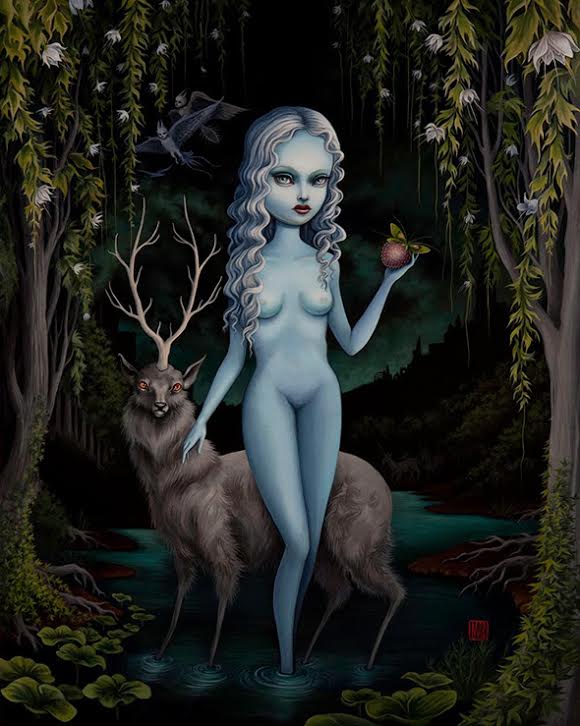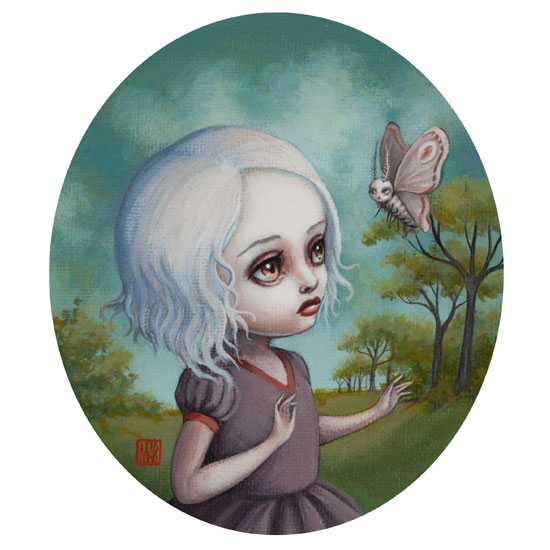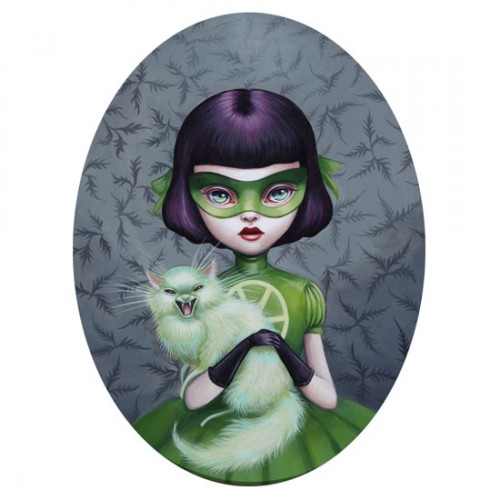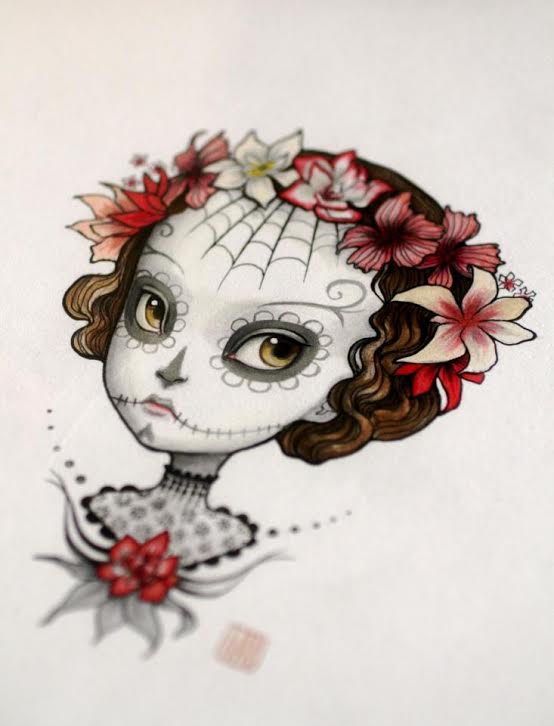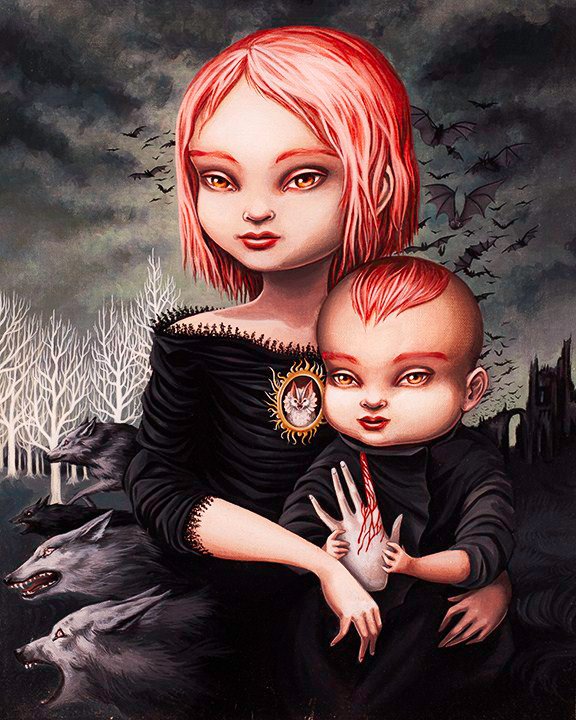 Below is a list of Mab's upcoming show's. Be sure to check them out:
March 29th: "Celebration of Nature" (Group Show) Gallery Nucleus, Alhambra, CA
April 12th: "Universe: The Art Of Existence" (Group Show) Modern Eden Gallery, San Francisco CA
April 22nd: "Romantic Heroines" (Group Show) Gallery LELE, Tokyo Japan
Mab is also booked though September, including her September 5th solo show – "Alice In Wonderland" Monster Gallery, Indianapolis, IN