Beautiful Bizarre Magazine is proud to announce that issue 2 with Brian M Viveros' amazing work on the cover is on sale now! Buy this issue via our stockists or shop online today
Beautiful Bizarre is the freshest contemporary art magazine for artists, designers, enthusiasts, collectors and galleries.
We are a unique quarterly that's individual, creative and cool. If you love visual or wearable art, then you will love Beautiful Bizarre Magazine!
Beautiful Bizarre Magazine Issue 2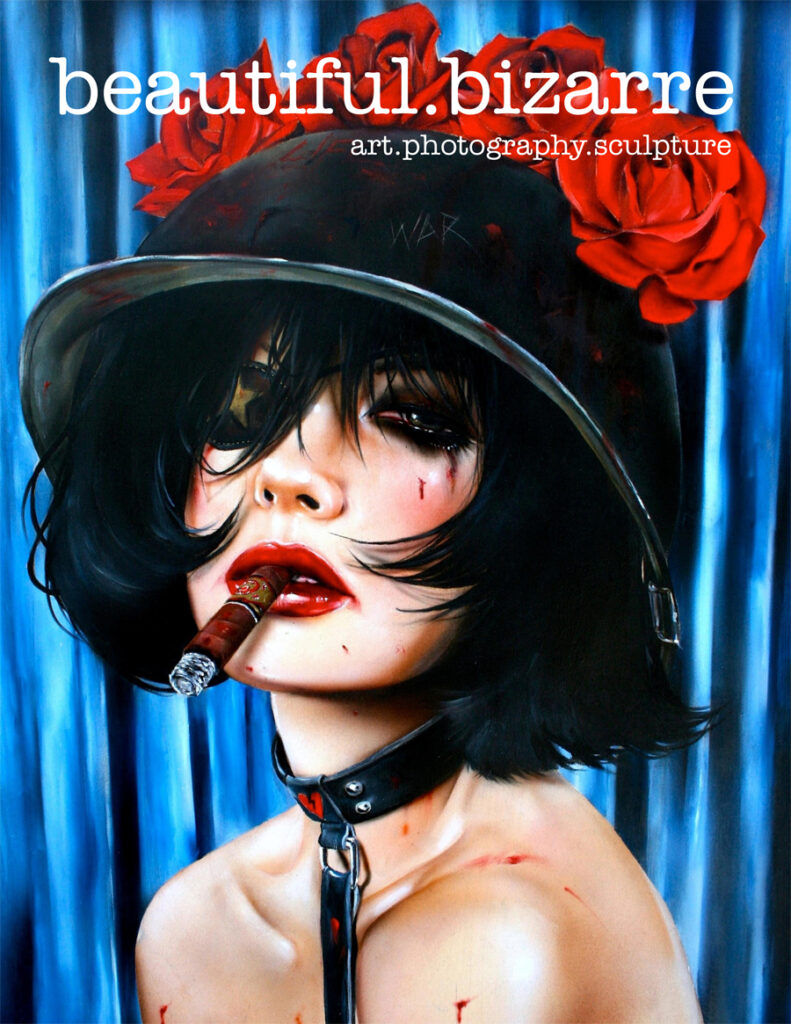 Featured Artists:
Brian M Viveros
Caia Koopman
Bec Winnel
Cate Rangel
Christian Martin Weiss
Kris Kuksi
Kukula
Ruben Ireland
Silent View
Valerie Bastille
Welcome to the new issue – we hope you find it inspirational. Collect the beautifully published coffee table book in print or download to your digital device, and join us in Wonderland.
Save