Beautiful Bizarre Magazine is proud to announce that issue 3 with Audrey Kawasaki's stunning artwork on the cover is out now! Buy this issue via our stockists or shop online today
Beautiful Bizarre is the freshest contemporary art magazine for artists, designers, enthusiasts, collectors and galleries.
We are a unique quarterly that's individual, creative and cool. If you love visual or wearable art, then you will love Beautiful Bizarre Magazine!
Beautiful Bizarre Magazine Issue 3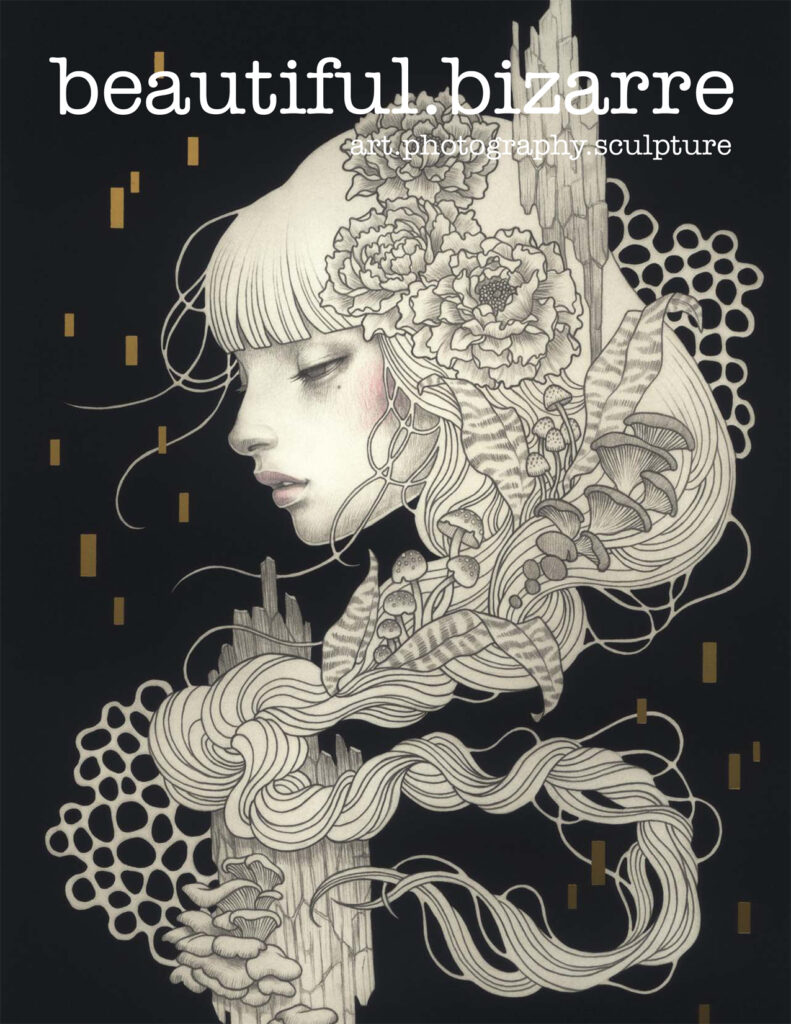 Featured Artists:
Audrey Kawasaki
Tom Bagshaw
Miss Van
Garth Knight
Jennybird Alcantara
Emma Sheldrake
Alexandra Manukyan
Thomas Devaux
Group Feature:
Graeme Balchin, Mark Seager, Brian Tull, Philip Munoz, Matt Edwards, Mauro Mazzara, Emma Leonard, David Wells, Victoria Selbach, Derek Stefanuk, Sarah Astner, Konstantin Alexandroff, Syboro, Ramon Maiden, Italia Ruotolo, Alexandra Levasseur, Philip Reuter, Miss Led, Stacy Jean, Maria-Jose Lindo, Jennifer Balkan, Medusa Dollmaker, Lera Nyukalova.
Welcome to the new issue – we hope you find it inspirational. Collect the beautifully published coffee table book in print or download to your digital device, and join us in Wonderland.
Save