Are you ready for the next Beautiful Bizarre TAKE OVER?!
If you are a follower of our Beautiful Bizarre community, you surely love this feature as much as we do. We're back with an exciting TAKE OVER from our friends at iCanvas! We've selected one of our favourite creative minds to take over Beautiful Bizarre Magazine's social media for a whole day. A magical dose of inspiration and creative energies directly from the source – curated with love! 🤎
Earlier in the week, we handed our socials over to our great supporters and Gold Sponsor of the Beautiful Bizarre Art Prize Digital Art Award 2023. What a special day this was… the fourth time our friends amazed us with their ingenious curation! In case you missed it on our socials, we put together the TAKE OVER right here for you to dive into. Join us on the adventure into the world of iCanvas!
We would like to thank iCanvas once again for their support and generosity, allowing us to provide a significant cash prize for the Digital Art Award 1st prize winner in 2023.
---
Megan Majewski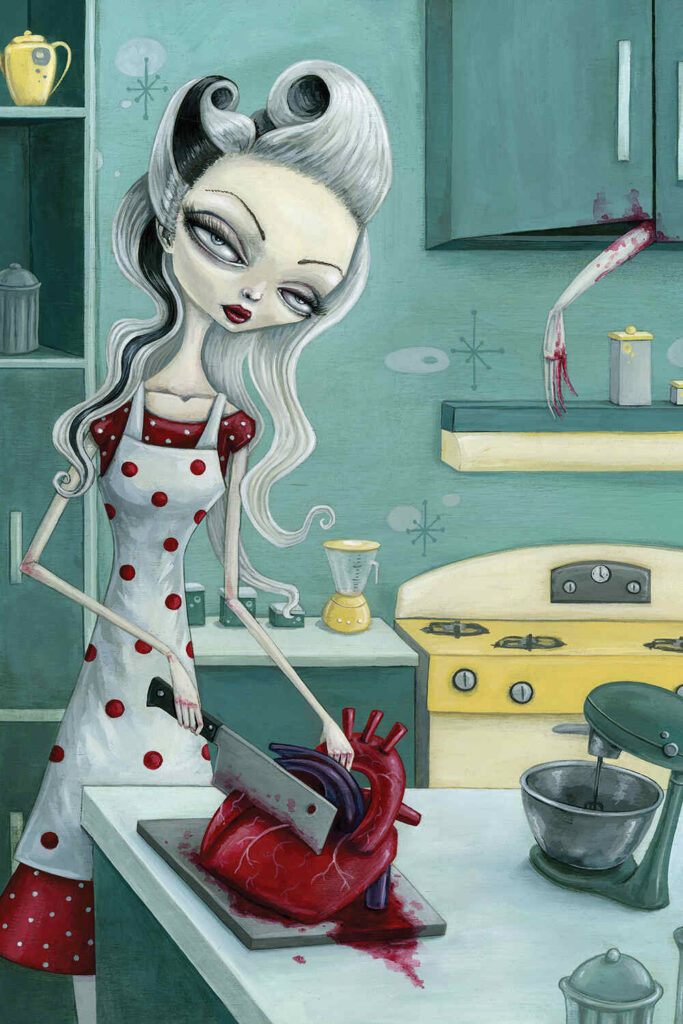 We're excited to be back for our fourth year of taking over Beautiful Bizarre's Instagram feed! As art lovers with a thrill for dark fantasy, we're starting things off with this housewife cooking up something a bit…unexpectedly gruesome. Keep reading for more macabre ladies, and stay tuned for more art from curious creators we love.
🎨 – @deadkittie
---
Gary McMillan
Gary McMillan's imaginative creature paintings dive into worlds full of whimsy. Pairing alien-esque figures with human emotions and colorfully playful palettes, we love the familiar yet unconventional nature of his scenes. From grasping a tornado to climbing into a flower, it's hard to look away from his intriguing prints.
🎨 – @garymcmillanart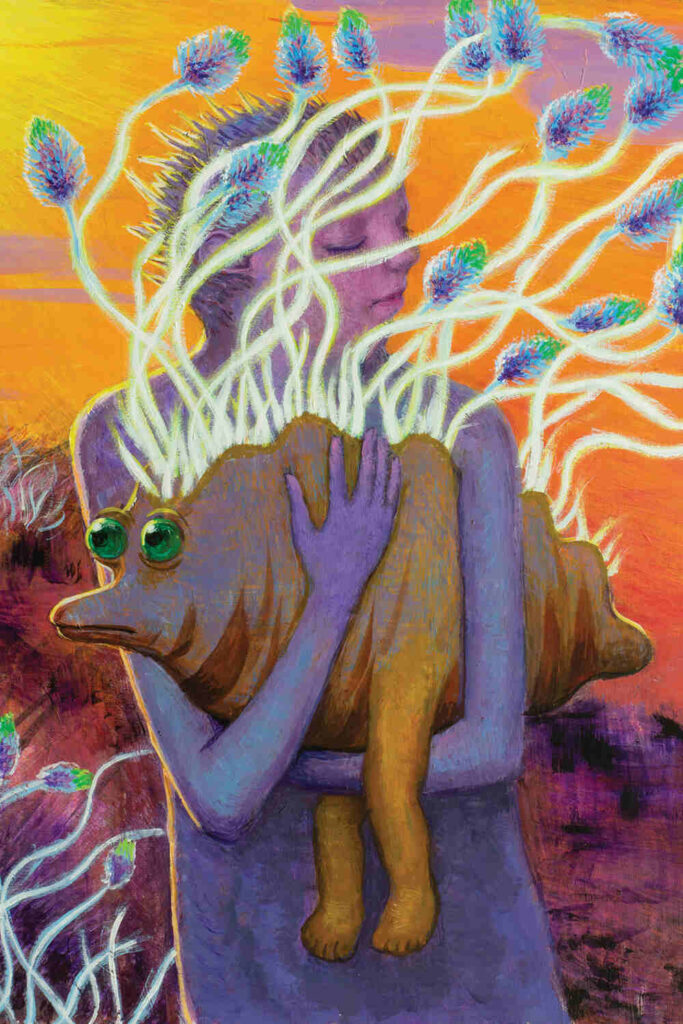 ---
Paula Belle Flores
Paula Belle Flores' digital dreamscapes stem from her desire for people to live "hand in hand with nature". Mixing magic with everyday beauty, her scenes make us feel adventurous and free, yet also so connected to this majestic universe. From swinging into another galaxy to being one with the moon and water, we love the sense of escape here.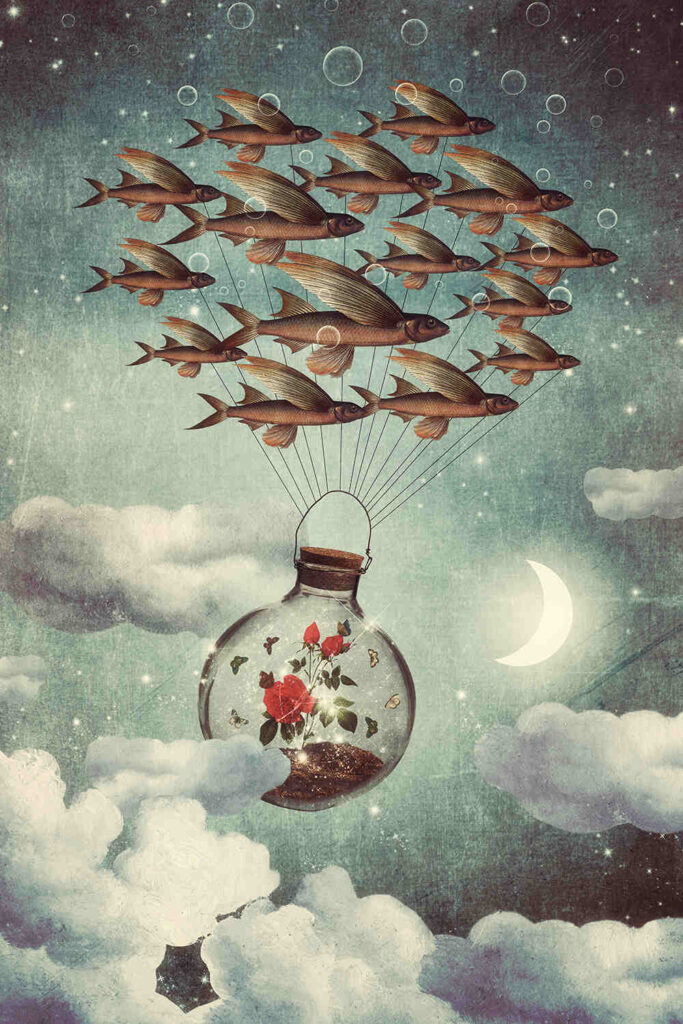 ---
Ed Schaap
With unusual characters and steampunk details, Ed Schaap's surreal paintings transport us to the unknown. Often combining furry, wide-eyed creatures with objects and natural elements, we're perplexed by the peculiar. From mushrooms blooming from their head to reading on top of a spider, his prints are filled with delightful doses of curiosity.
🎨 – @schaapart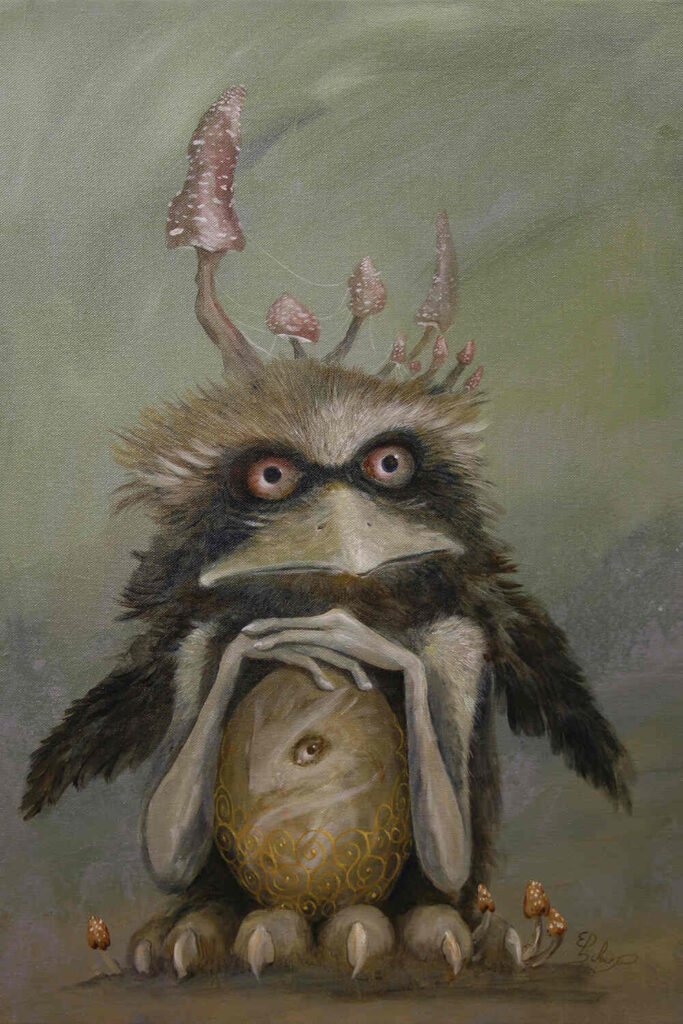 ---
Roselin Estephania
Unsettling meets engrossing in Roselin Estephania's watercolor portraits. Blending surrealism with reality, she layers her female subjects with dark, symbolic elements to amplify raw emotions. From snakes slithering out of a face to an eyeball dripping glitter out of a mouth, we just can't seem to look away.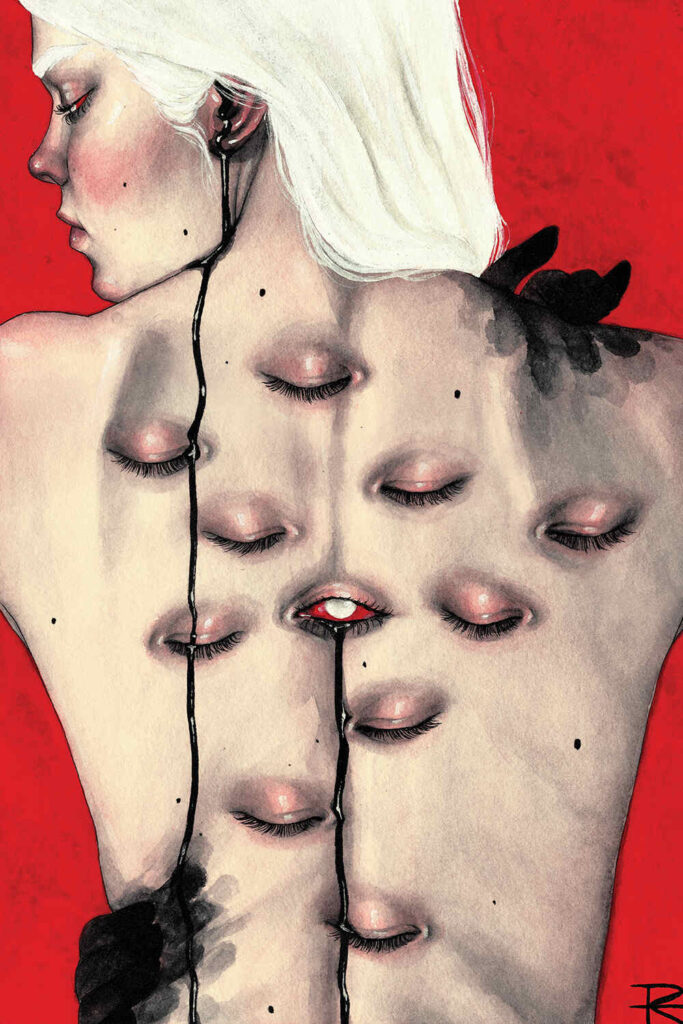 ---
Julien Tabet
Inspired by the artists of the surrealist movement such as Salvador Dali and René Magritte, Julien Tabet's digital scenes put a surreal spin on wildlife and nature. Manipulating the bodies of critters found in the great outdoors, he blends realism with the unexpected and unusual. From a cat cozy under an ocean blanket to a sheep made of storm clouds, his captivating creations make us feel wildly amused.
🎨 – @julien.tabet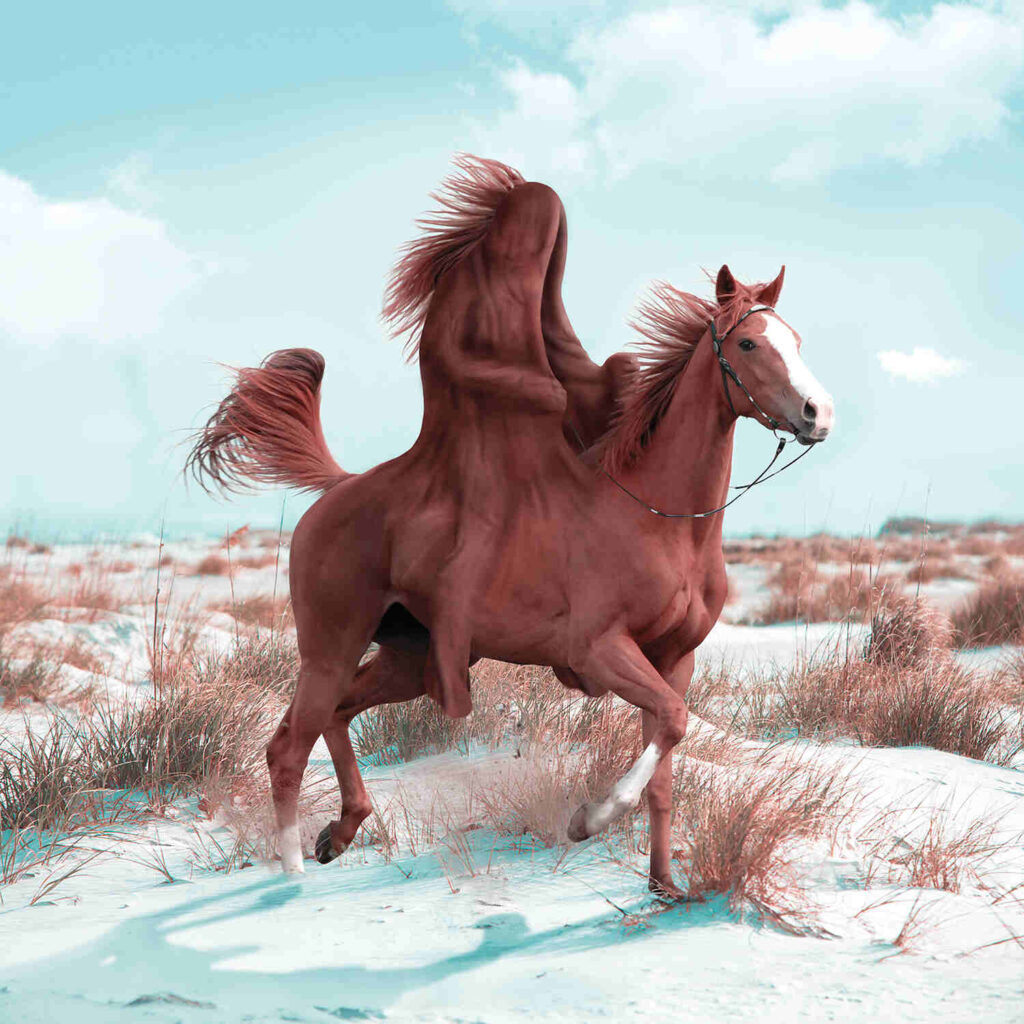 ---
DIENZO
DIENZO's surreal oil paintings portray ominous characters with dark characteristics that leave us feeling curious. Lining their eyes with thick black eyeliner, sometimes dripping down their face, he pulls us into eerie yet emotionally compelling stories within. From a haunting, dress-clad gal to sinister woman with a wolf, we're enthralled by the intriguing chills his prints provide.
🎨 – @dienzoart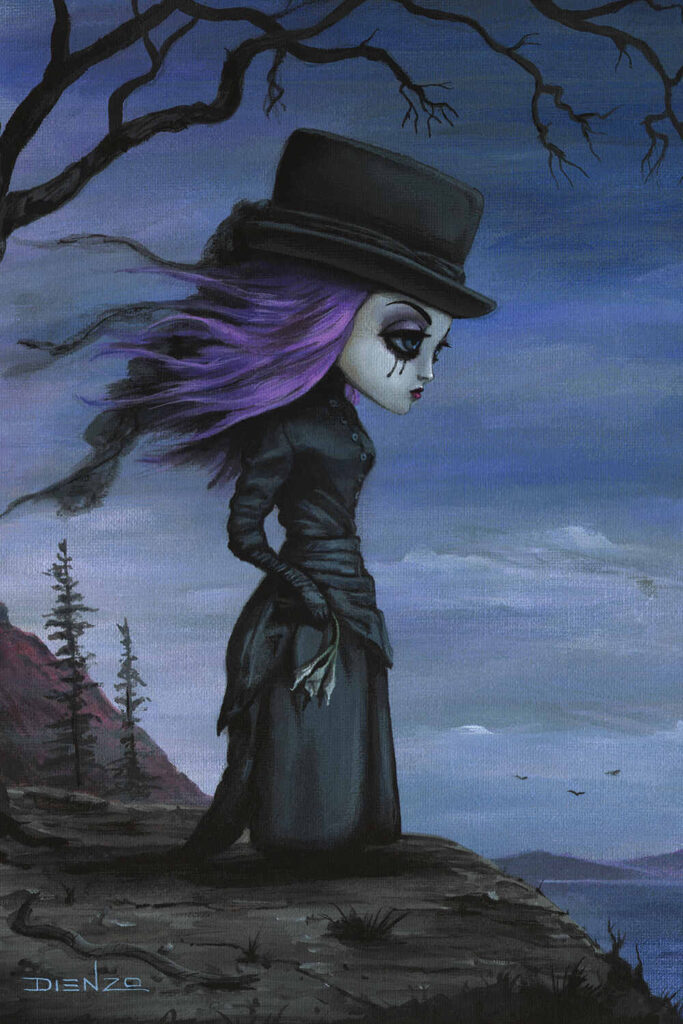 ---
Ruslan Aksenov
A dive into a post-apocalyptic universe, Ruslan Aksenov's robot paintings introduce us to a mix of quirky characters. Whether it's making these metal-bodied beings have human-esque appearances or depicting them as animals, we dig the sci-fi vibes. From a flying bee-bot to a skeleton encased in a mechanical shell, these prints automatically open our imaginations.
🎨 –@artakcenov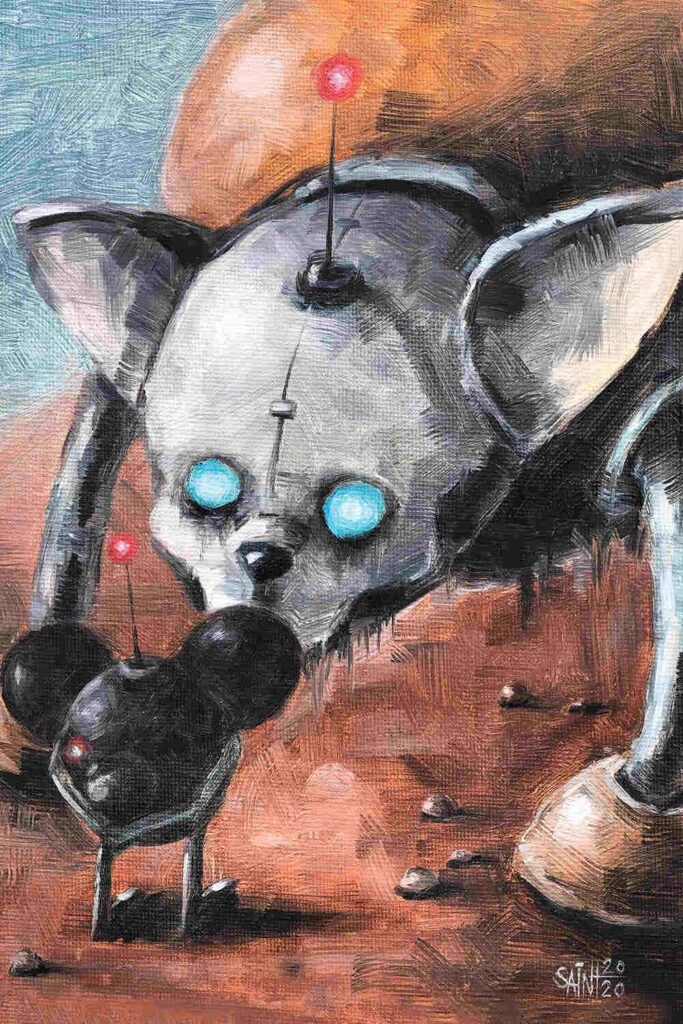 ---
This was the last inspiring post of our fabulous guest curator for the day, our friends from iCanvas. Thank you for the Take Over of our feed and the inspiration you shared with all of us!
iCanvas Social Media Accounts