Leigh Schneider's debut exhibition 'Beyond the Shadows' at boutique art gallery Quirky Fox ignites an ethereal vision for transformation and growth – for a hopeful future beyond the dark shadows of current circumstances and the dreadful memories of the pandemic. It gathers together a selection of the artist's works on topics such as loss, isolation and depression, inviting the viewer to look deeper into the symbolism of the images, which point to a way forwards. Creating a space to connect and relate, Leigh Schneider's creations offer comfort and acceptance. An ethereal space that allows us to dive into our memories and unconsciousness, processing the demons from the past.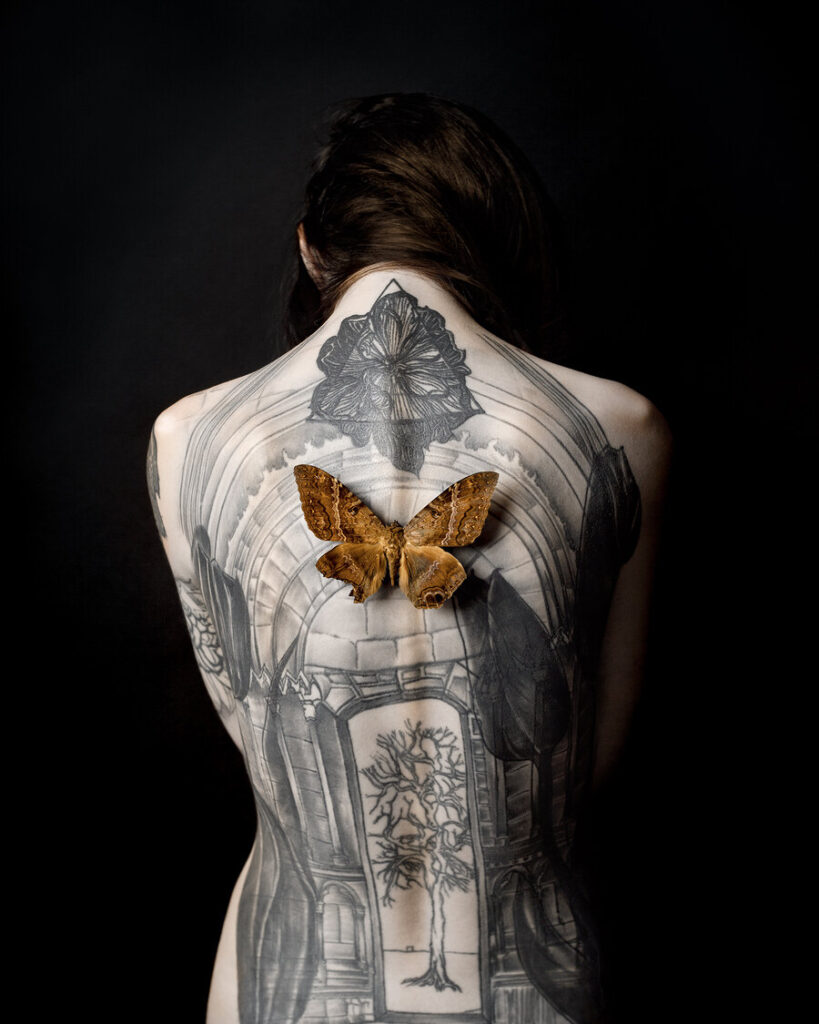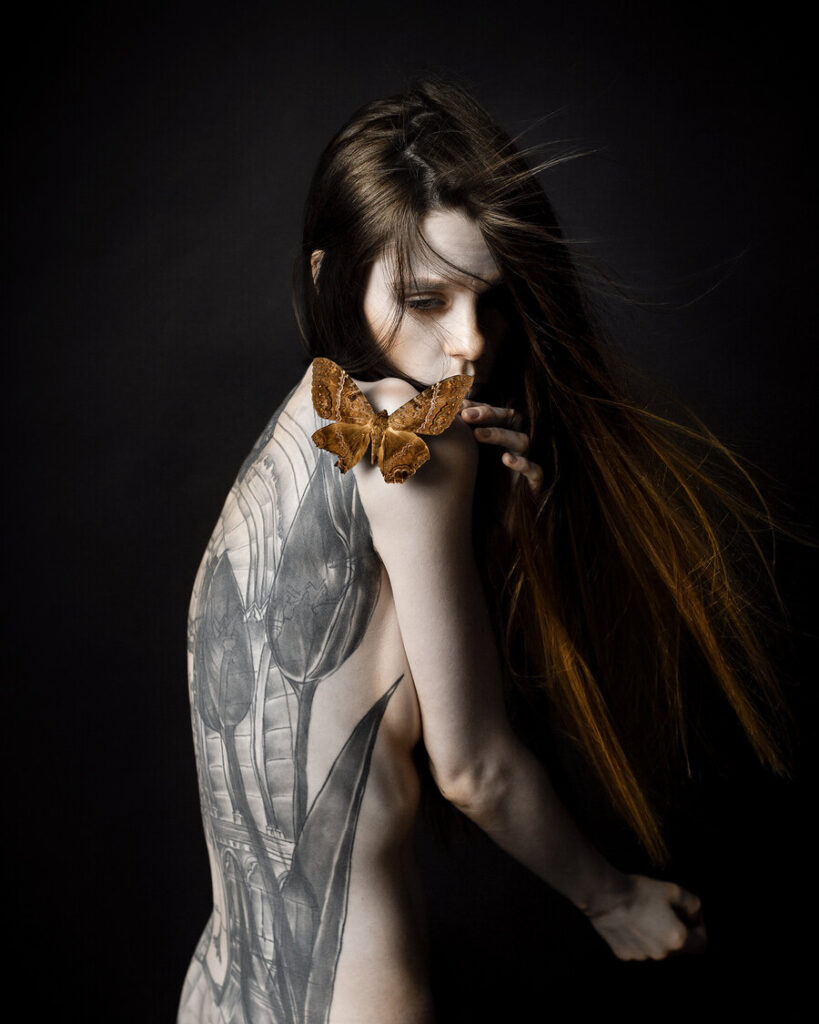 Regardless of where we live or the circumstances we face, emotions link us all: emotions are what make us human and unite us as a species. Unfortunately, this also means we are all affected by grief, loneliness, and sadness. This has been particularly apparent over the last three years as Covid strikes indiscriminately across the globe.
Born in a small New Zealand town but now living in Germany, Leigh Schneider tackles emotions many of us have experienced but often hide from the outside world. Her works may initially be perceived as dark, but when looked at carefully reveal hope: hope for the future, hope for compassion and hope for each other.
While my work might appear on the surface to be dark aesthetically, the core of my concepts focuses on the light. I'm inspired by the idea of a world beyond what we immediately see, as well as human emotion and the capacity we all have for transformation and growth. For this reason, I don't really think of my work as 'dark' as much as 'stealthily optimistic.'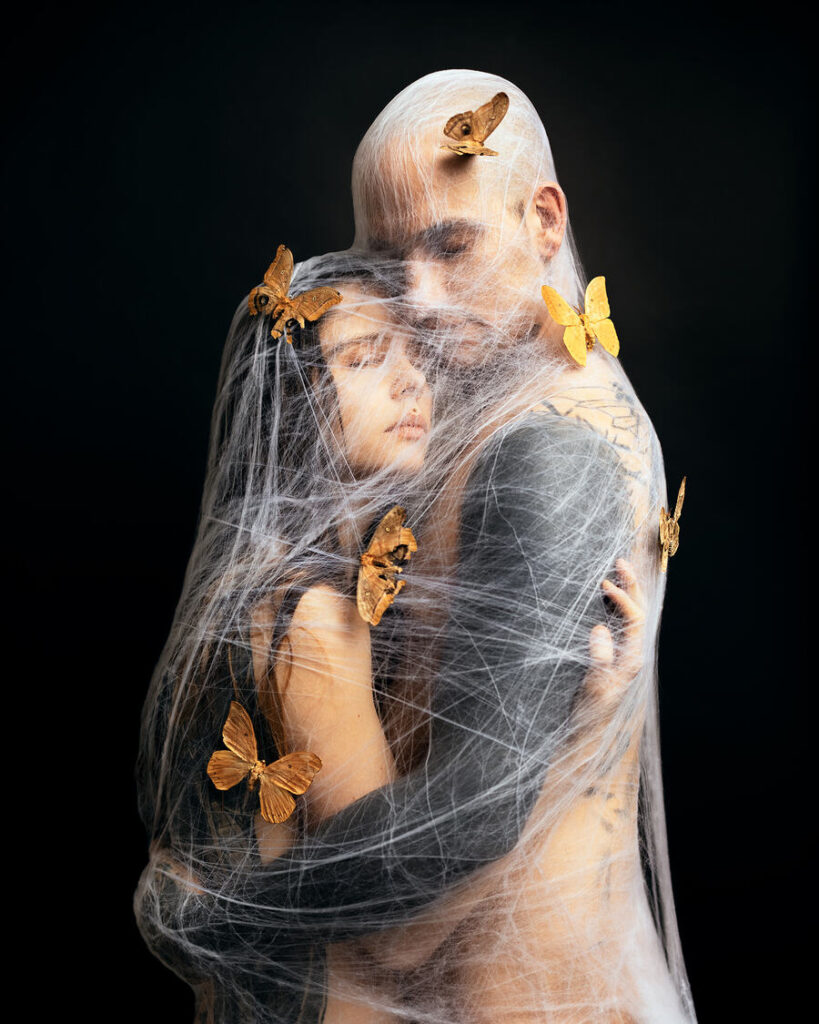 Featuring 12 framed limited edition photographic works, the collection has been completed over a period of three years. While most of the works were shot in Leigh's German studio, one stands out with its distinctive New Zealand fern: 'Return to Aotearoa' Created on the artist's first return to her home country, New Zealand, post-Covid-19. The work visualises the displacement felt by many Kiwis when New Zealand closed its borders to its own citizens for the duration of the pandemic and visas fell through, and circumstances changed.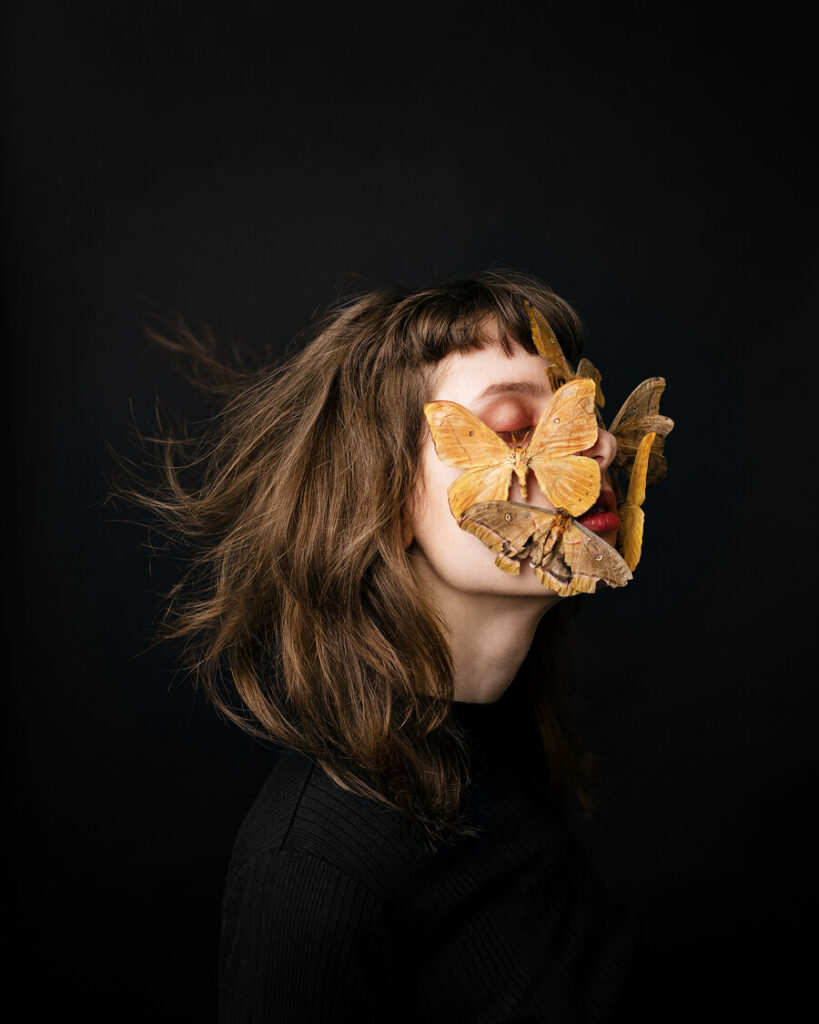 Taking action for a cause
Moving beyond the sole representation of mental health and raising their voice about a personal situation, Leigh Schneider and gallery owner Vicki Fox want to support a cause actively with this exhibition. Vicki explains, "LifelineNZ receives no government funding while offering 24/7 services to those in need, both Leigh and myself recognise that in the darkest moments, an anonymous, unbiased listening ear can make a difference. While we have both donated privately, we thought this was an opportunity to show the power art can have and make a donation greater than we could individually."
Leigh Schneider adds:
I've always wanted to create work that was meaningful, not only in it's content – but in a tangle, real world way. Work that could encourage and impact those who need it most. By donating a portion of the profits of this show, we invite collectors to direct contribute to this cause alongside us.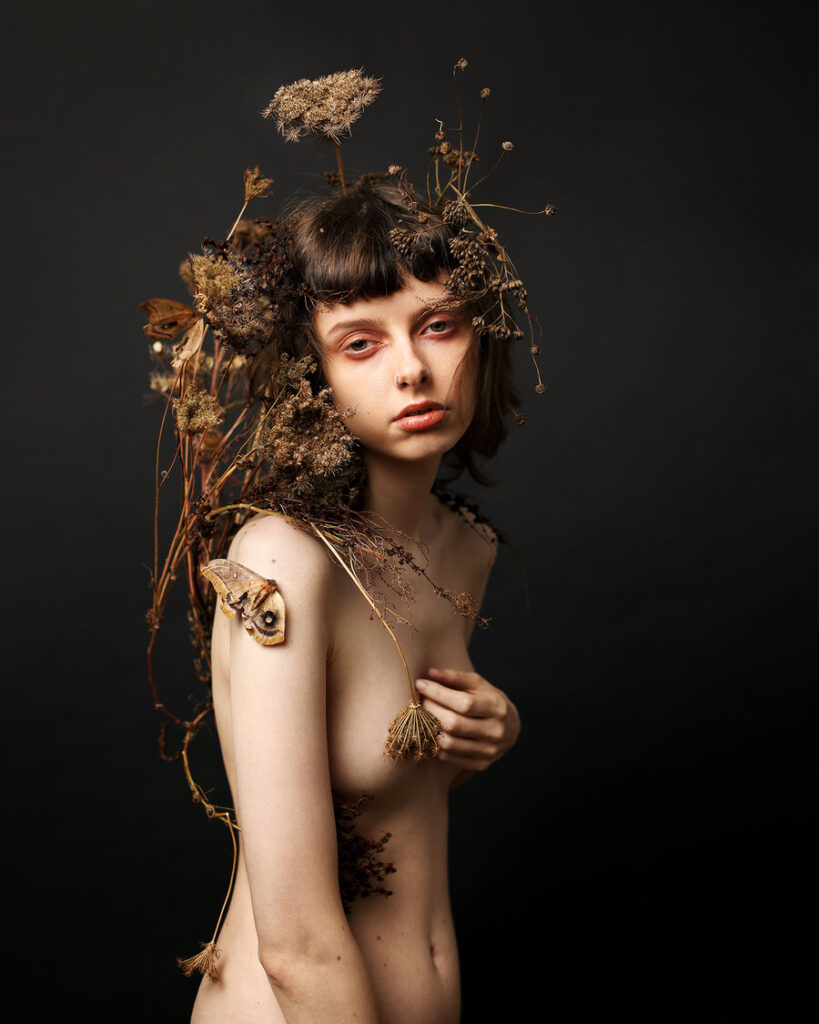 Beyond The Shadows
Exhibition Dates: January 21, 2023 – February 25, 2023
Quirky Fox
205A High Street | Hawera | Taranaki | NZ
About the Gallery //
Quirky Fox is a boutique art gallery in New Zealand specialising in new contemporary and representative art. Established in 2012, the gallery represents a number of New Zealand and international artists at various stages of their careers, from emerging artists to established artists.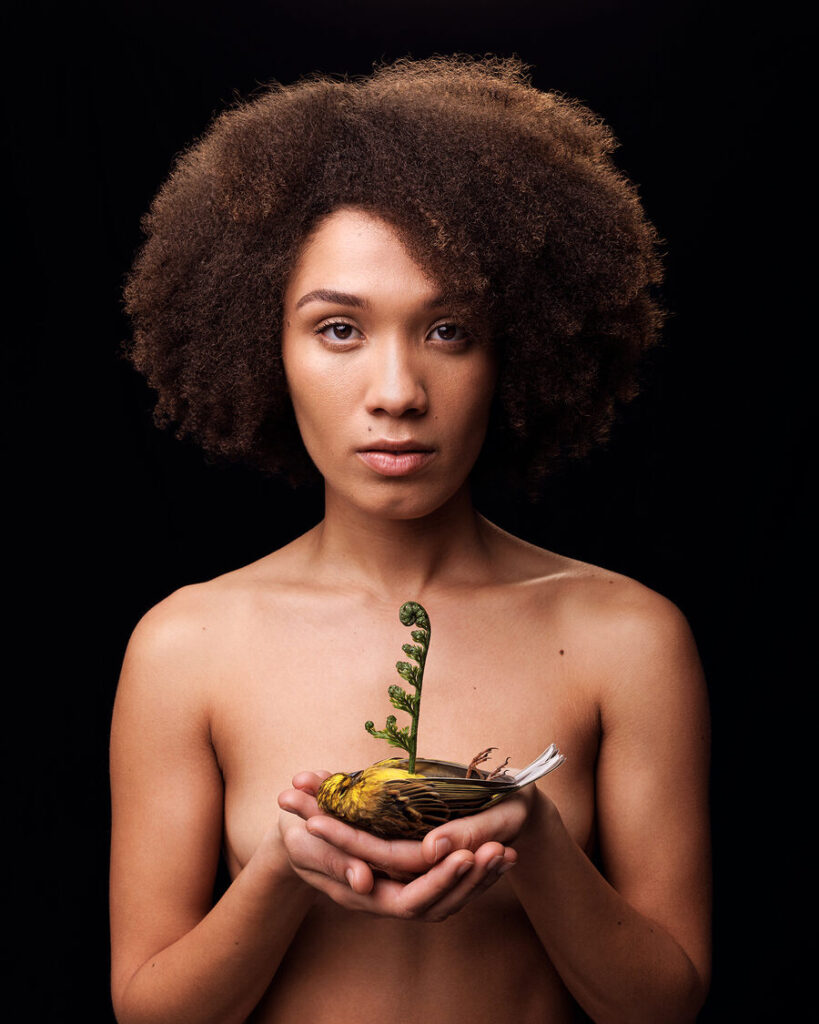 Leigh Schneider Social Media Accounts
Website | Instagram | Facebook | Youtube
Quirky Fox Social Media Accounts